Traveling overseas can be a headache at the best of times, but when a hiking adventure in Patagonia is on the menu, trip logistics can cause a veritable migraine.

It's normal to have questions when organizing a hiking trip in Patagonia, and here at Cascada Expediciones we've heard 'em all. That's why we've put together this handy little cheat sheet – to help you unfog your mind and get excited about your Patagonia adventure!


1. When is the best time to visit Patagonia?
It would be nice if there was a magic "best month" to visit; but keep in mind that that would also result in crowded trails clogged with hikers all wanting to trek at once. Fortunately, this isn't the case. Find out why there is no one "right" time to visit Patagonia …but there is a "much better" time for you.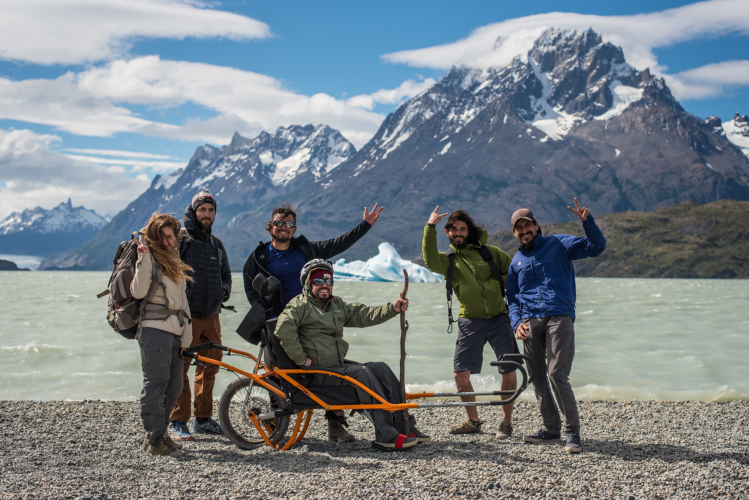 2. How can I keep warm while hiking?
It's true that frosty winds blow from time to time in Patagonia and you should be prepared with adequate clothing. Layers are key – but what exactly does that mean? This post is here to help you understand the individual pieces of clothing you'll need.



3. My hiking equipment list is so long! Do I have to buy everything?
After looking at the list of items you'll need to hike comfortably and safely in Patagonia, you might be feeling a little worried about your finances. But perhaps you don't need to buy it all! If you're not a regular hiker, or are planning on traveling through Latin America afterwards, renting might be right for you. Read about which items you can rent and which you should buy for your Patagonia trip (we're looking at you, boots!).



4. How do I choose a pair of hiking boots?
Speaking of boots, pay attention: choosing them is not as easy as choosing flip flops! Many a hiking trip has been ruined by the pain caused by poorly-fitting boots, and trust us, with blisters and ankle pain leading the list of afflictions - don't let that be you! Before you leave, find out how to pick the the right pair of hiking boots for you.


5. What can I do in Patagonia?
Yep, Patagonia big, beautiful and chock full of some of the most gob-smacking scenery our planet has to offer. With glaciers, wildlife and hiking opportunities popping out of every corner, choosing where to go is half the fun. As much as we love Torres del Paine, we have to admit it's not the only attraction nestled in this natural wonder. Not sure what else to pencil into your trip? Here are a few of our favorite Patagonia trip activities.



6. Should I hike the Torres del Paine W Trek or the Paine Circuit?
So you know you want to trek in Torres del Paine with Cascada, but you're not sure which route to take? Welcome to a conundrum that's bothered many a hiker! As both the W Trek and the Paine Circuit tick boxes for beauty and challenge, it can be difficult to decide which direction to go in. To help you out in your decision-making, we've compared the W Trek with the Paine Circuit and contrasted these emblematic walks for you.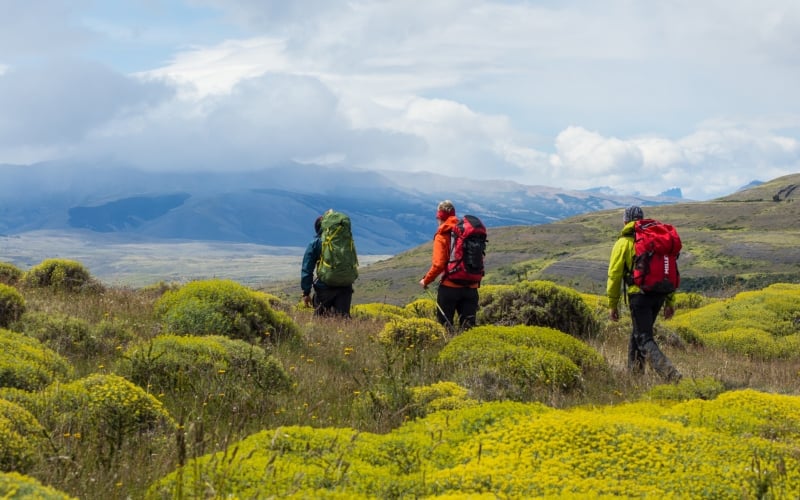 7. Should I hike the 5 or 7 Day Torres del Paine W Trek?
So you've narrowed it down to hiking the W Trek with Cascada? Good for you! Now there's another decision to make: how many days would you like to hike? Apart from the obvious difference in length, there are other elements to consider: accommodation, sights and physical level topping the list. Find out more about the 5 Day W Trek vs the 7 Day W Trek.
If you still have burning questions, please let us know! We would love to help you plan your trip to South America whether for the first time, second time or tenth. Our Sales team is available to answer your questions or tailor-make a trip especially for you. Get in touch now.