We are living in the midst of unprecedented times. The majority of the world's population is being asked to stay home. With many businesses put on hold, public spaces closed indefinitely and COVID-19 looming over us, it's not surprising that people are feeling uneasy. Sudden changes and fear can cause stress, which can impact both our physical and mental health.
At Cascada Expediciones and EcoCamp Patagonia, we recognize the importance of physical and mental wellness, especially in the time of crisis. Through our unique range of travel experiences, we regularly promote an active lifestyle and encourage healthy behaviors, such hiking, yoga and connecting with nature. Although we can't offer our programs right now, we still continue to discuss the importance of healthy behaviors and active lifestyle choices.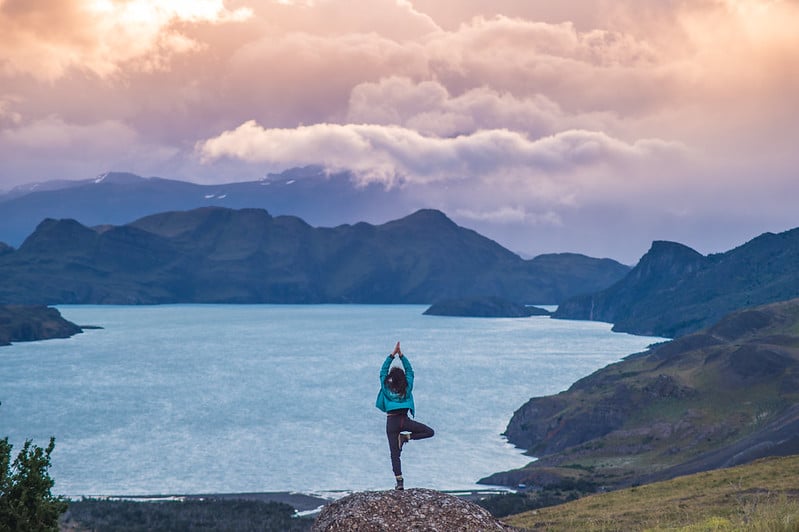 Recommendations from EcoCamp's Yoga Teacher
We had a chance to chat with Nicole Andrea Díaz, one of EcoCamp's yoga teachers, to learn what she does to stay healthy. Nicole has been practicing yoga for roughly five years and truly has a passion for it. "I didn't choose yoga for work, yoga chose me," she said. Through yoga, Nicole believes she is able to share love and by teaching at EcoCamp, she is also able to witness the beauty of connecting with nature.
While at home, Nicole recommends keeping the body in motion and continuing to stretch. "Be aware of the respiratory flow to better oxygenate the cells," she said. "This enhances cell reproduction and regeneration, and therefore offers multiple benefits." Various types of exercises are beneficial, both for the physical body and consequently for our mental state.
Nicole enjoys all styles of yoga and makes time to practice at least twice a day. She believes each person should find a style that works best for him/her. It's also great to seek out resources, such as exercise videos, relaxing music or educational books. Personally, Nicole enjoys reading Yoga Anatomy by Leslie Kaminoff, a professional yoga teacher and internationally recognized specialist, who provides a deep understanding of how different muscles are utilized in common asanas.
No matter how you choose to do it, moving and hydrating the body is essential for living a healthy lifestyle. "Let's dedicate this time to ourselves by directing our energy to know and heal from what distracts us from the essential. With this, we can live by loving and respecting ourselves, as well as others."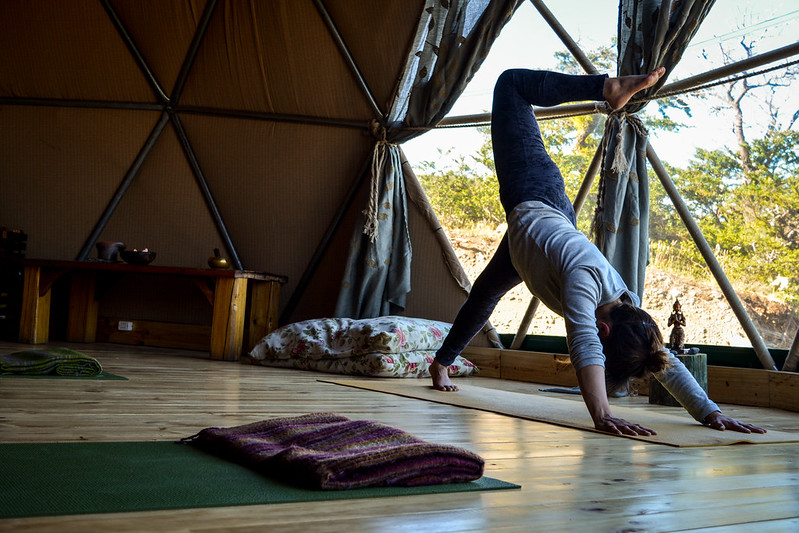 Maintaining a Sense of Community
In addition to staying active, it's also important to maintain a sense of community. Despite being physically distant, COVID-19 has actually brought people together in new ways. Around the world, we have witnessed acts of kindness and efforts to support one another. This includes cheering out the windows for frontline healthcare workers, picking up groceries for elderly neighbors or donating essential supplies. Recognized artists are streaming free concerts and one actor even hosted a virtual bingo game for isolated residents at a senior living center.
There are many ways to help your community during this time. Support small businesses by ordering take-out from nearby restaurants or buying your groceries from local vendors. Buying local helps your community's businesses -- plus it is good for the environment! Also, research how you can help industries that have been impacted or seek out creative ways to support vulnerable populations.
Above all, try to stay connected with your family and friends (even if you are physically apart) with the use of modern technology. This is also crucial for our mental health!
Don't Lose Sight of Your Needs and Aspirations
Lastly, remember that COVID-19 will not last forever. It's important to continue dreaming and working towards our goals and aspirations. Stay on a steady path by continuing to eat healthy foods that fuel us with energy, practicing fun hobbies and staying inspired for the future.
Here at Cascada Expediciones and EcoCamp Patagonia, we recognize that this roadblock is temporary. We are looking forward to taking new travelers on our all-inclusive programs as soon as it's safe again and are encouraging all travel-lovers to continue dreaming. While we continue to follow the guidelines set forth by local authorities and leading health experts, it is equally important to protect our mental and physical wellbeing through optimism, healthy habits and maintaining a sense of normalcy. With this, we will ensure a healthier and safer future for all.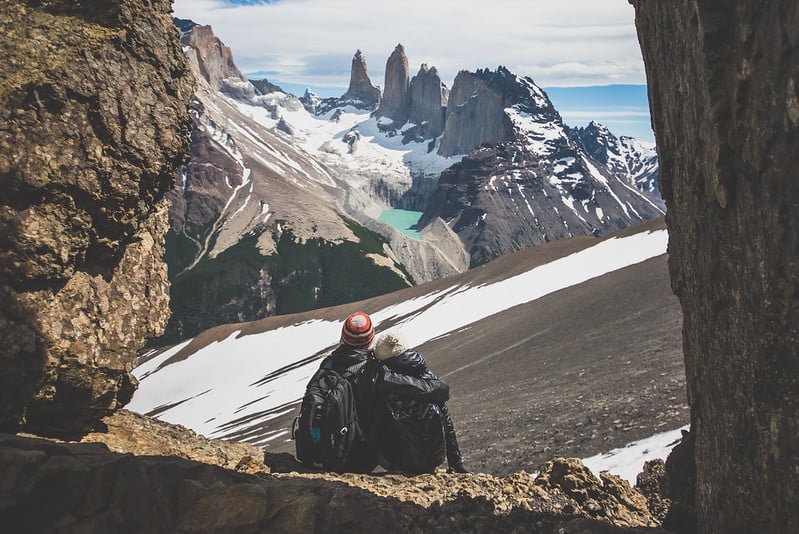 Stay connected with us by signing up for our monthly newsletter. Also learn more about future travel opportunities by getting
in touch with our team at
. From our family-friendly Wildlife Safari to our peaceful Colchagua Valley Wine Escape or Epic Atacama Multi Sport Adventure, we have an adventure for everyone.