Yoga is good for the mind and body. So is being outdoors. Bring the two together, and it's a harmonious partnership.
At EcoCamp Patagonia, we believe strongly in the physical and mental powers of this ancient art, and think it is an immensely beneficial experience to practice it in nature, removed from the pressures of the real world. Cut off from the world, with no Wi-Fi and isolated in the heart of Torres del Paine National Park, it's the perfect place for yoga. Perched at the edge of the EcoCamp site, with an expansive, calming view of the surrounding grasslands, the spacious, cozy Yoga Dome is the ideal place to start the day, stretching your body and mind to prepare for the day's adventures ahead. With our yoga teacher guiding you through classic poses and helping you relax, meditate, and wake up, with the mighty Torres rising in the background and the rising sun painting the landscape before you, it refresh you and allows you to tackle the day with a clear head and heart, and energized body.
In honor of International Yoga Day, we hope these 12 pictures of our Yoga Dome at EcoCamp and travelers will inspire you to roll out your yoga mat and strike a pose, or, maybe even, come for a "namaste" with us to see why practicing yoga in Patagonia is such a special experience.
1. Our Yoga Dome Lights up the Night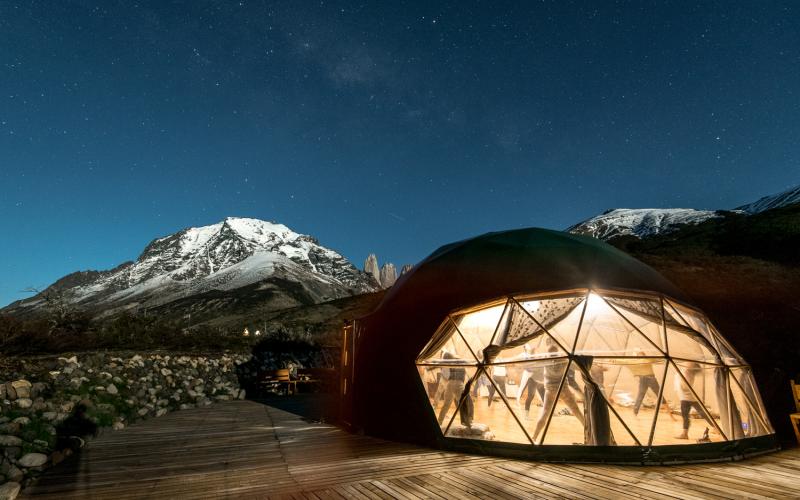 2. Pulling Bow Pose with a View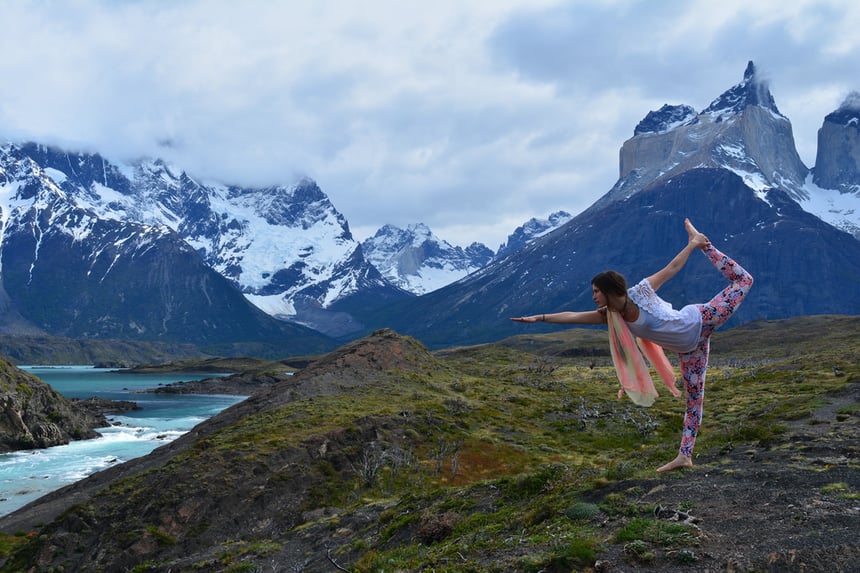 3. A Calming Moment of Padmasana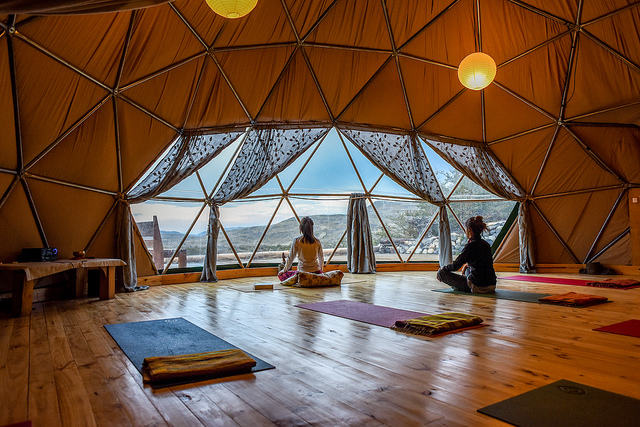 4. Stretching to Prep for a Day on the Trails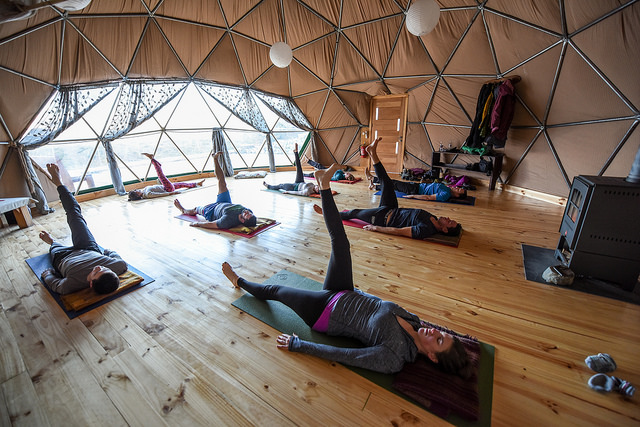 5. Balance is Key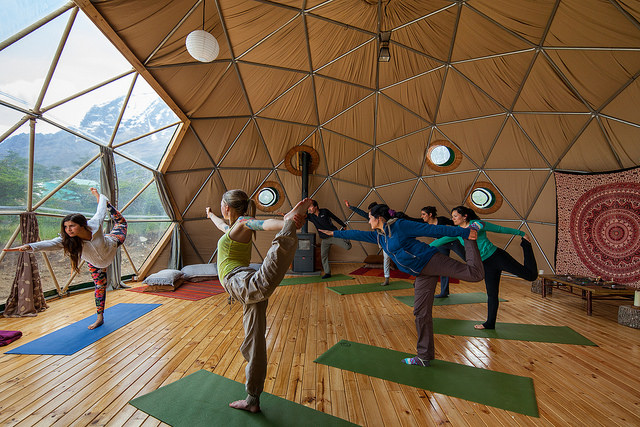 6. Warrior Pose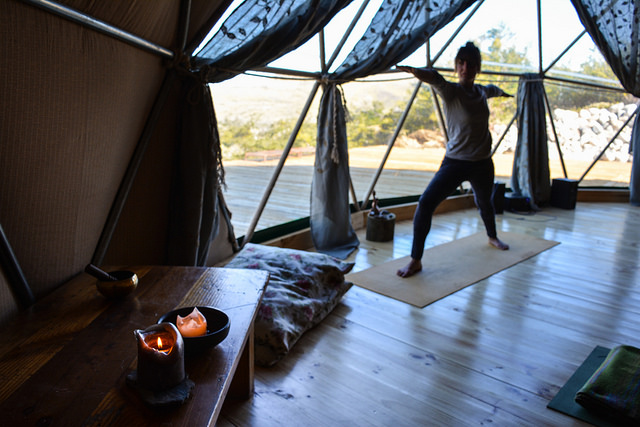 7. The Walkway to the New Yoga Dome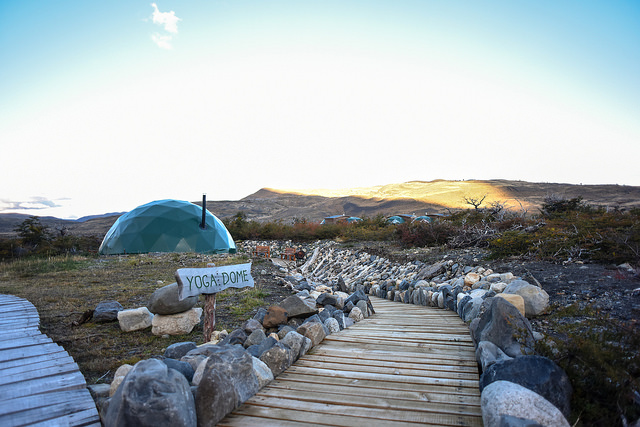 8. Can You Imagine a Better Place for Yoga?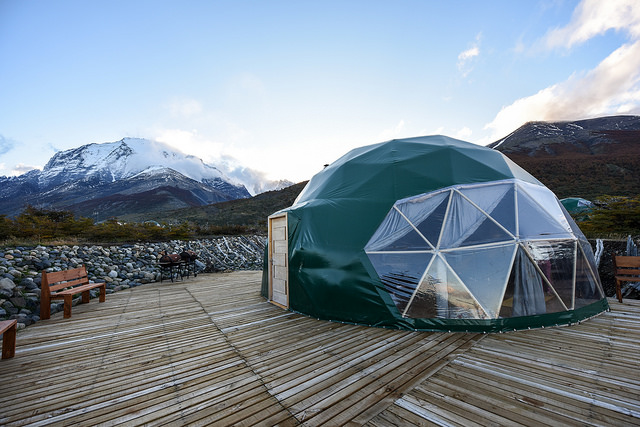 9. Breathe In, Breathe Out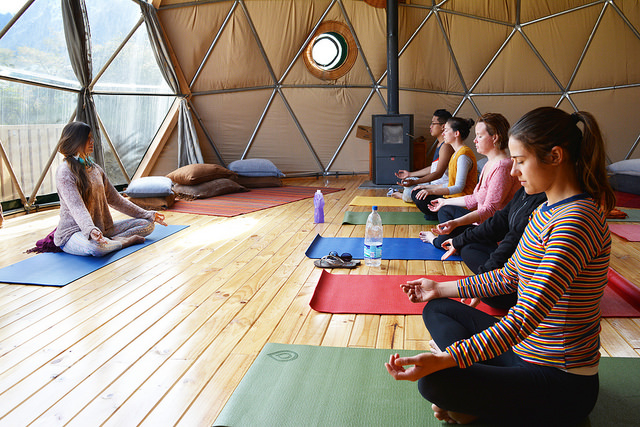 10. Fresh Air and Calming Views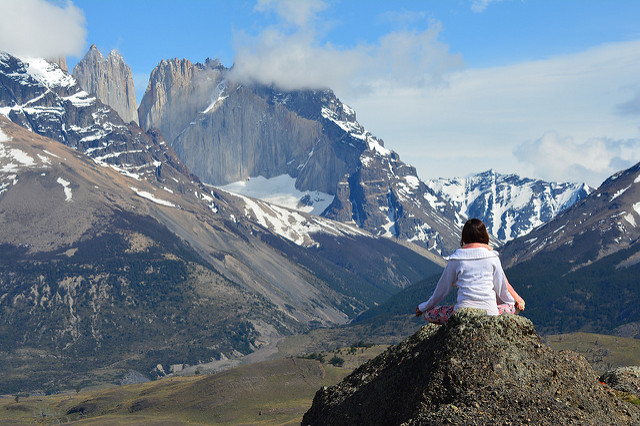 11. A Moment to Unwind...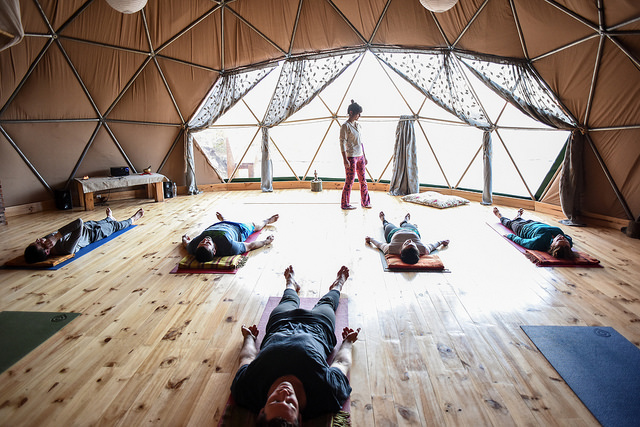 12. A Good Stretch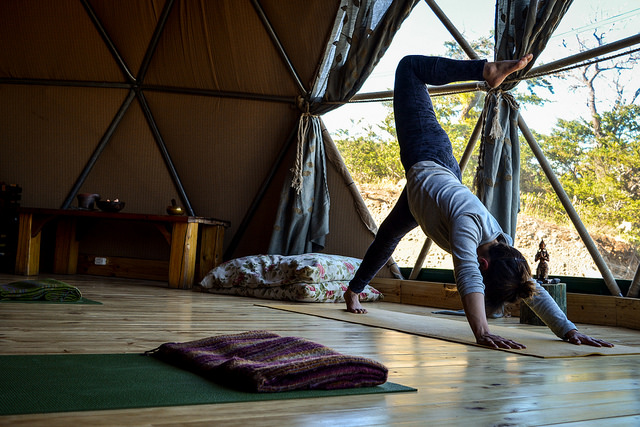 Ready to namaste with us in Patagonia? Come join us for an adventure, like our popular Wildlife Safari program. Everyday you can take part in FREE group yoga classes or add on a private Yoga Extension program.