Chile is surrounded by so many different bodies of water. This ranges from colorful lagoons to fierce rivers to more than 4,000 km of beautiful, Pacific coastline. It's a dream destination for a natural born water baby! There are so many fun, adventurous water activities in Chile that you can participate in. Let's take a look at some of the best.
1. Kayak Beside the Glaciers
That's right, you can get up close and personal with some of Chile's most beautiful glaciers. Sign up for a kayaking trip in Torres del Paine National Park. This trip will give you the chance to kayak down Grey Lake, which leads towards the iconic and massive Grey Glacier. It's truly a once-in-a-lifetime experience.
Kayaking alongside the glaciers is incredible, but luckily not the only kayaking experience you can have in Chile. There are many other great areas with different landscapes to kayak. For real adventurers and experienced kayakers, check out the white waters in Siete Tazas, Cajón de Maipo and the Futaleufú River.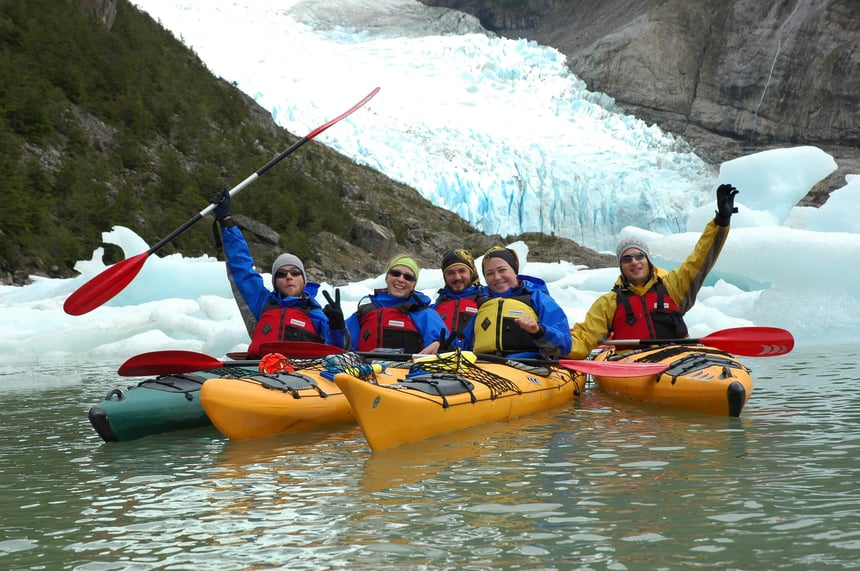 2. Surf Along the Pacific Coast
Chile is a prime spot for surfers. There are several beaches with good waves and there is easy access to classes and rental shops. One of the most famous surf beaches is called "Punta de Lobos," which is in the Pichilemu area. This beach has previously hosted the Quiksilver Ceremonial Big Wave Competition, bringing in professional surfers from around the globe.
Pichilemu is also home to professional big waves surfer and Cascada Expediciones' ambassador Ramón Navarro. Not only is he a legend in the surf community, but Navarro also cares for the environment and shares Cascada's passion for outdoor adventure.
Besides Pichilemu, surfers can also check out beaches in Iquique, Arica, Navidad and Easter Island. They provide plenty of spots to catch some good waves.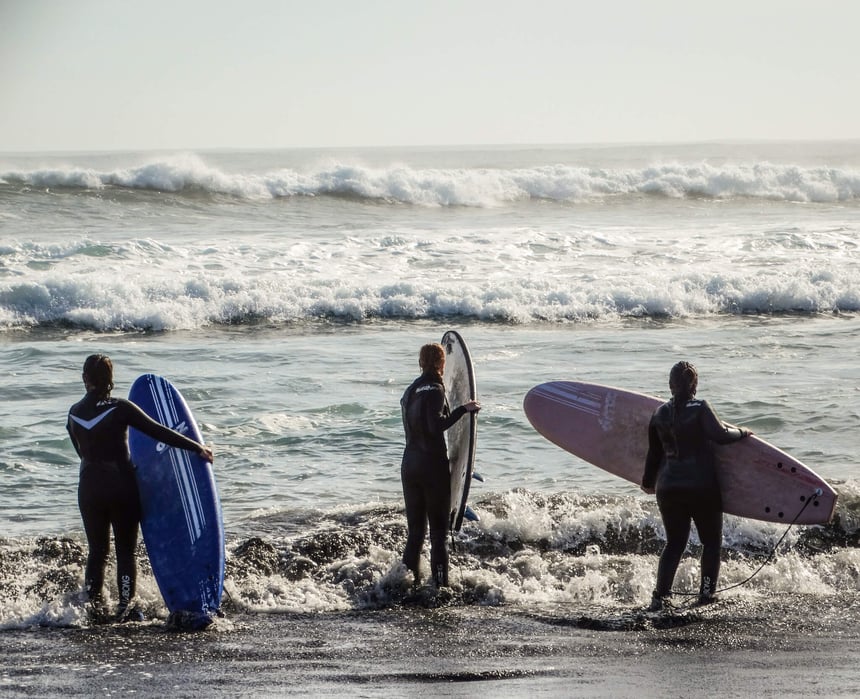 3. Sail to Chile's Best Viewpoints
To little surprise, there are many great boating opportunities in Chile. It's a common spot for cruises, as well as short rides for the day. It's a great way to take in the landscape and see nature that is unique to Chile.
Amongst the many boat rides, one that really stands out is in Chile's Lake District. Travel down to Lago Todos Los Santos and pay for a short boat trip around the lake. The view of a gigantic, snow-capped volcano, surrounded by green forest is breathtaking, especially if it is a clear, sunny day.
Other incredible boat rides go to Patagonia's glaciers, caves and ice fields. It's unreal to be surrounded by so much sparkling, white ice and snow.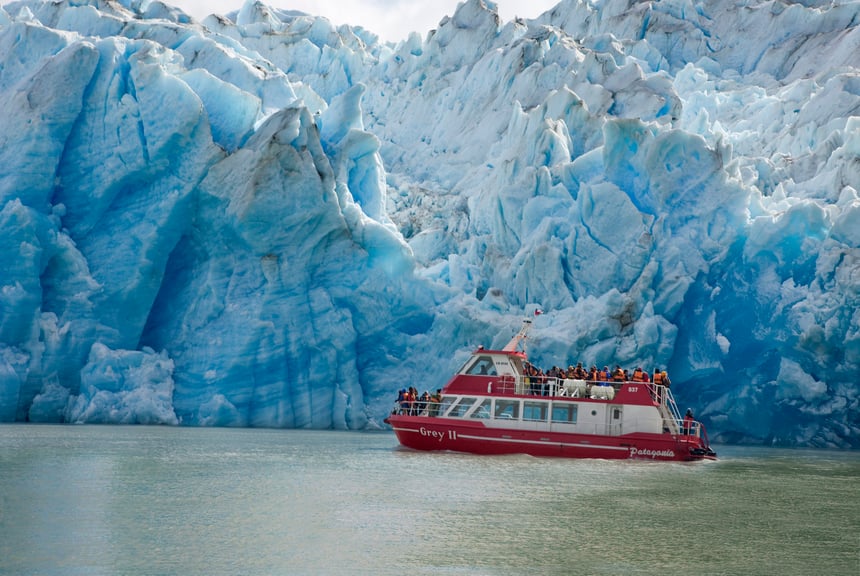 4. Scuba Dive Down Deep
Connect with Chile's mystical wildlife in a new way - by traveling deep underwater. Scuba diving is an unworldly experience, giving you an entirely new perspective of a place so different from what we are used to. You can swim amongst the fish, seals, turtles, eels and more in various dive spots throughout Chile.
The creatures you'll see vary depending on the dive spot. Northern Chile and Easter Island have a warmer climate, where dive spots in the central region or further south are much colder. A really unique place to dive is far from the mainland at Juan Fernández Archipelago, a place known for its rare and diverse plants and animals.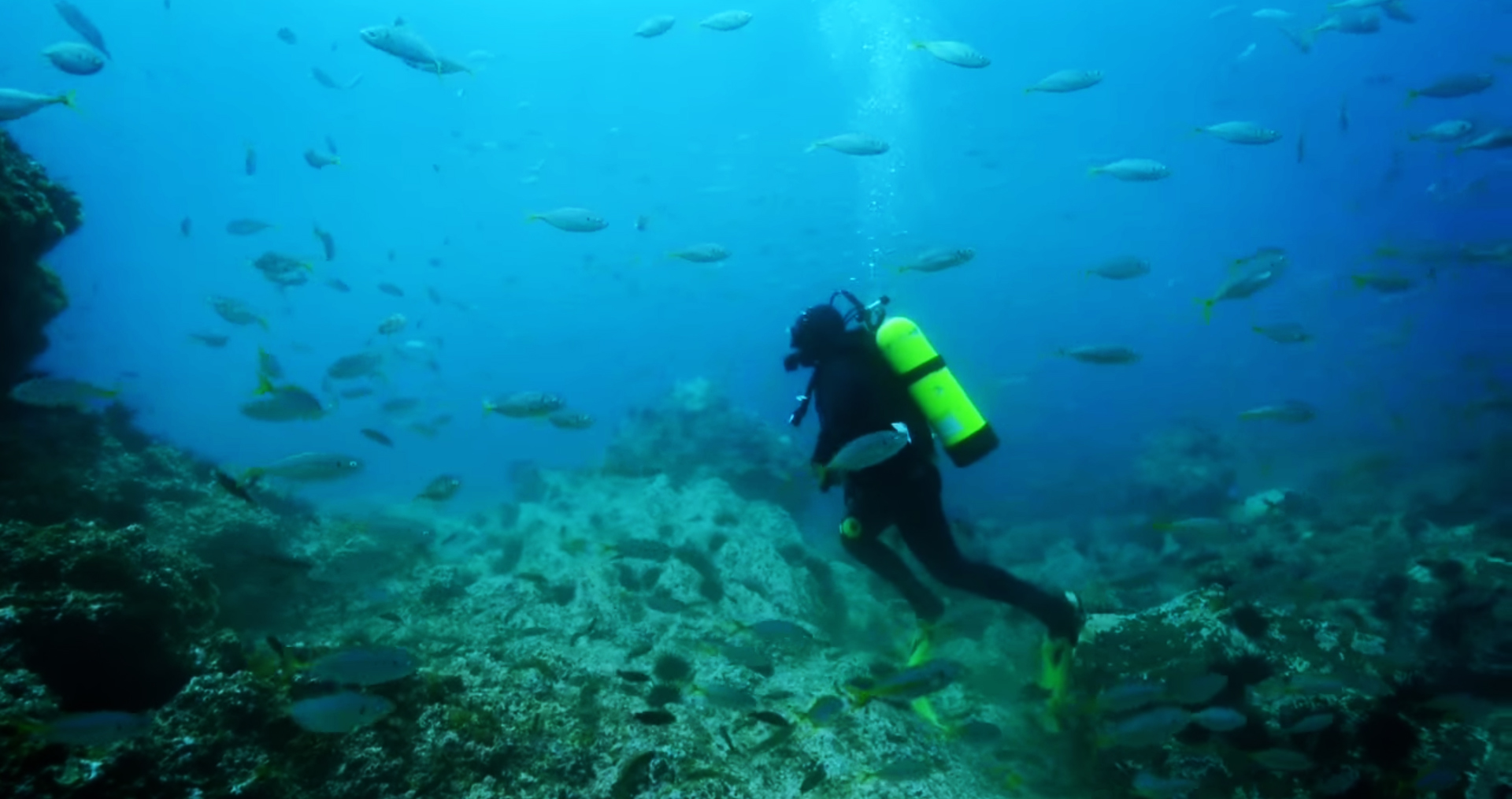 5. Raft Down the River
An amazing adventure to have with your family or group of friends is a whitewater rafting trip. There are many places you can find whitewater in Chile. Some popular spots include the Trancura River in Pucón, the Fuy River in Huilo Huilo and the Maipo River in Cajón de Maipo.
These trips are very safe, led by professional instructors and a kayaking guide who paddles close by. Some trips even have professional photographers who take pictures as you go!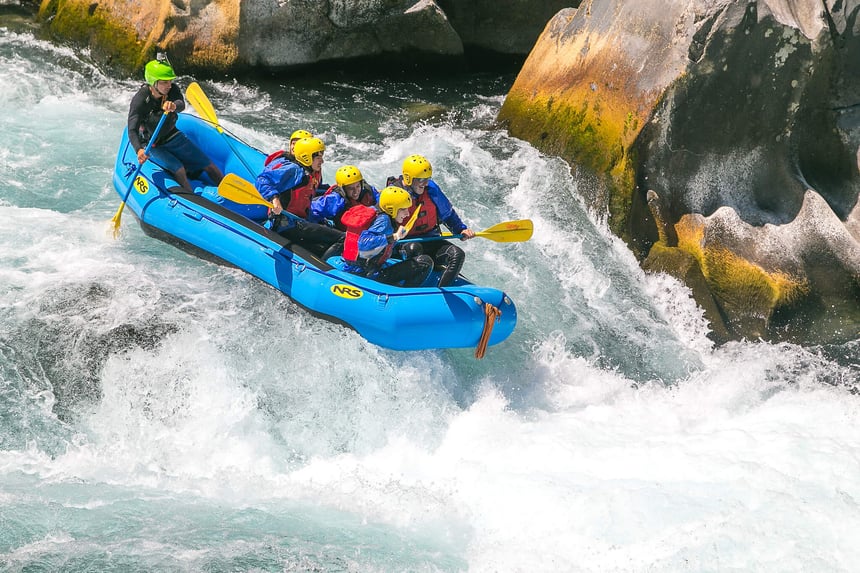 Click here to learn more about water sports and adventures! This is an opportunity that you don't want to miss.