After a year like this one, we all could use a vacation. A stress-free week filled with new adventures, food, cities, landscapes and experiences never sounded so good. And while the pandemic has not ended just yet, newly approved vaccines, flexible booking policies and upgraded safety protocols give us hope that travel will bounce back soon enough.
In fact, many travelers are already planning new trips for 2021. Various countries have reopened their borders and established appropriate safety protocols and restrictions to minimize the risk of contracting or spreading COVID-19.
One country that is open to tourism is the beautiful country of Chile. This long stretch of land starts from the dusty Atacama Desert in the North to the quiet forests and mountainous peaks of Patagonia in the South. It's the perfect place to jet set if you're looking for a fun, adventurous experience alongside some of the most glorious natural wonders in the world.
Not convinced yet? Keep reading for our top 10 reasons why you should travel to Chile in 2021.
1. An Opportunity to Reconnect with Nature
Many of us have spent A LOT of time at home in 2020. But it has really taught us to appreciate the little things in life, many of which we took for granted before.
One thing we've learned to appreciate is the value of nature. If you're hoping to spend more time outside next year, Chile will not disappoint. The country is packed with incredible landscapes and outdoor spaces, ranging from volcanoes to beaches to mountains to glaciers to forests to deserts. Views in Chile will truly leave you breathless and give you the opportunity to reconnect with the natural world.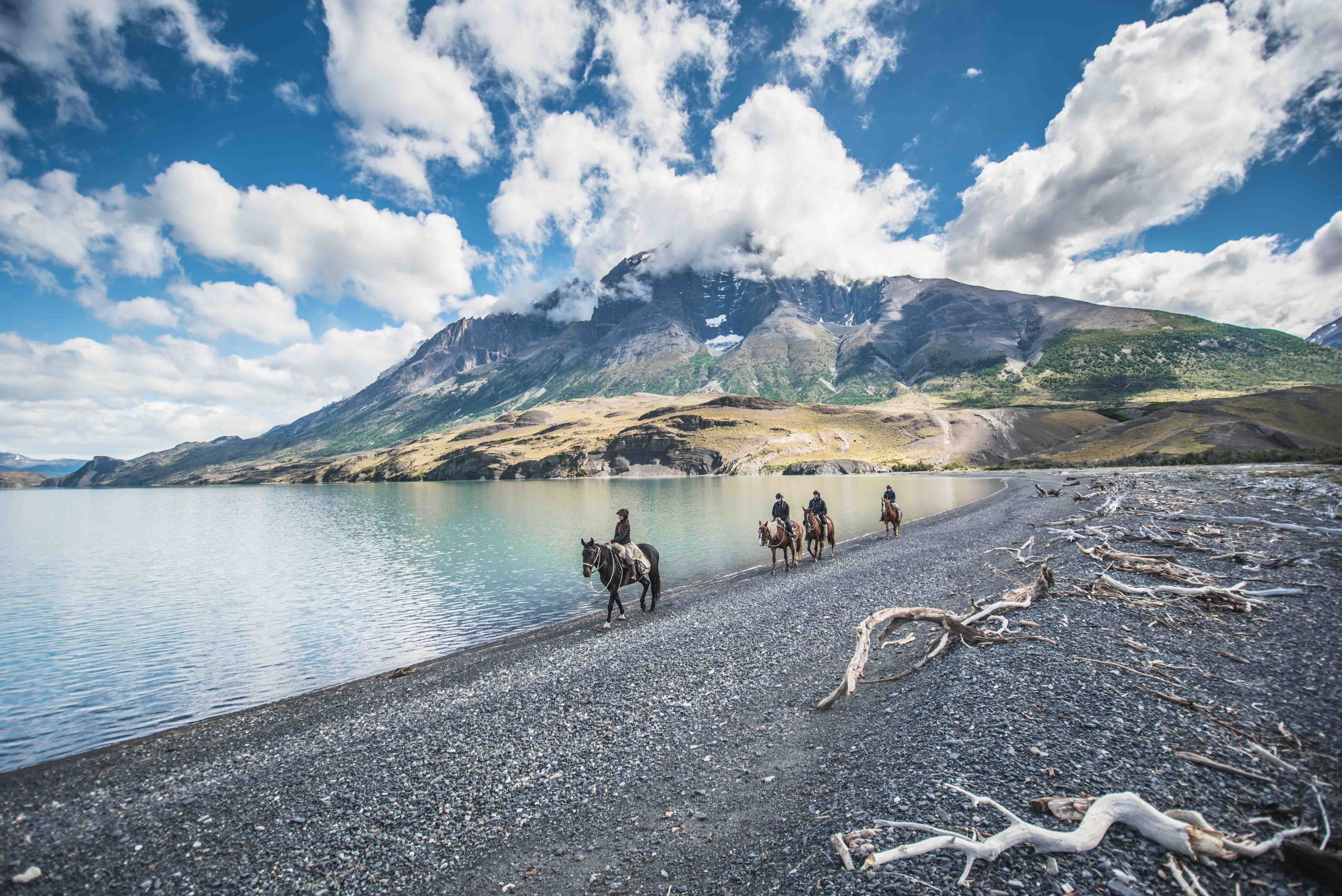 2. Established Safety Protocols and Flexible Booking Policies
With COVID rules constantly changing, many travelers may feel nervous to plan a trip overseas. That's understandable! But planning can be easier with well established protocols and flexible booking policies.
At Cascada Expediciones, we have strict cleaning policies and protocols during our tours and at our hotel in Torres del Paine. Additionally, we make it easy to cancel or reschedule a trip if a COVID-related issue arises.
We also recommend checking out the country's safety rules and restrictions here to learn how you can make your trip as safe as possible.
3. Epic Adventure Sports
Hop on a bike, grab your kayak or hit the hiking trails - the opportunities are endless when it comes to adventure sports in Chile. In fact, you can even climb a volcano in the Lake Region. Sounds pretty cool, huh?
Two of our favorite travel programs at Cascada are the Epic Patagonia Multi Sport and Epic Atacama Multi Sport. Both are six days long and include horseback riding, trekking and mountain biking excursions alongside stunning natural scenery of Southern Patagonia or the Atacama Desert. It's perfect for active travelers that want to gaze at landscapes from a new perspective!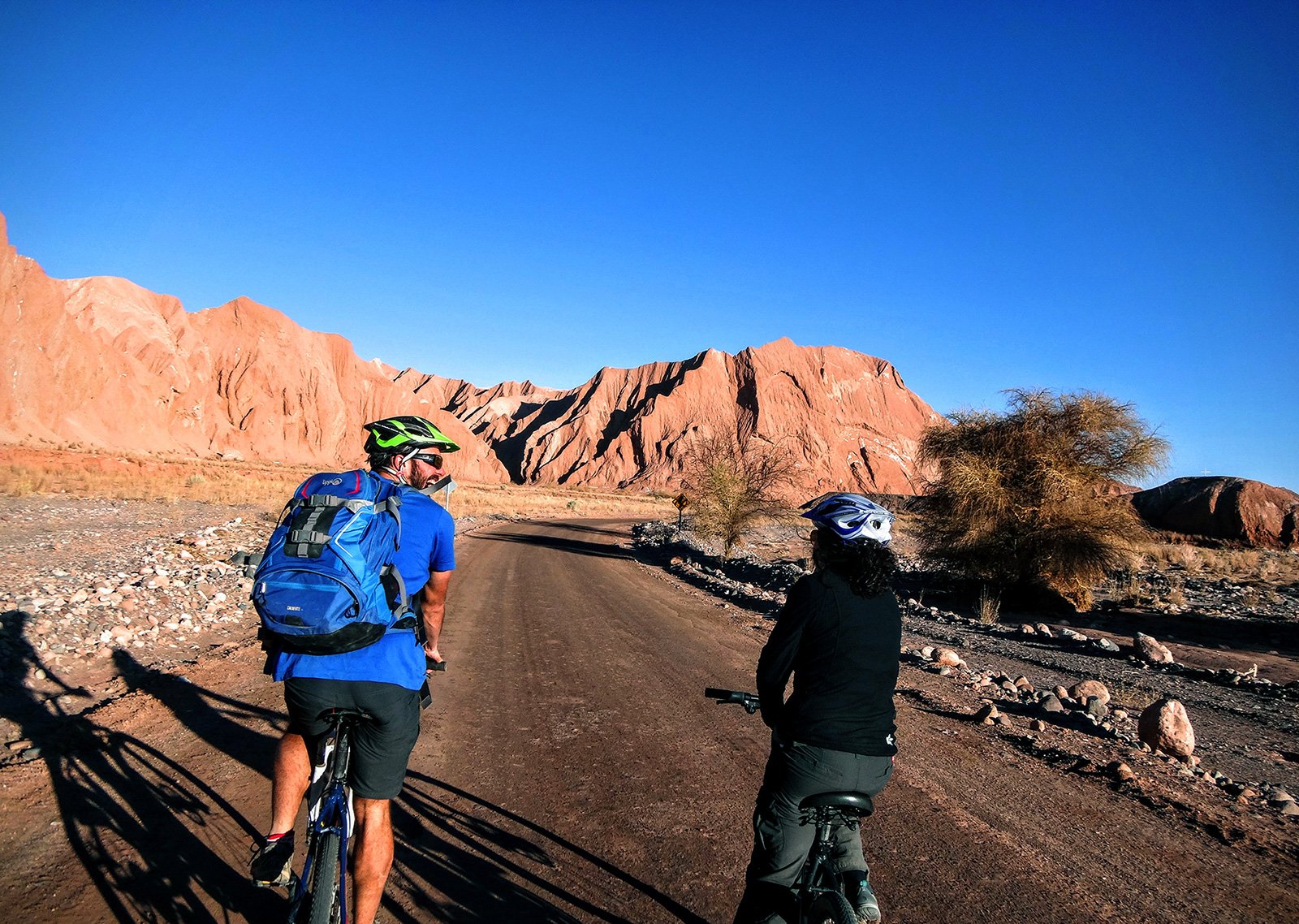 4. Famous Trekking Routes
Chile is truly a trekker's paradise. It is home to some of the best multi and single-day treks on the planet, with options for trekkers of different ages, levels and abilities.
One of the most popular multi-day treks is the W Trek, which can be completed in five to seven days. This route takes travelers to all of the highlights in Torres del Paine National Park, including the challenging march up to the base of the Paine Towers. This trek is recommended for intermediate-level hikers with endurance and a great attitude. Beginners can also go for day hikes on some of the easier parts of the "W," allowing for the same great views at a slower pace.
For more advanced and adventurous trekkers, check out the Dientes de Navarino in Tierra del Fuego or the O Circuit in Torres del Paine. These challenging multi-day treks bring travelers to lesser-known, pristine landscapes that really shows off the remote beauty of Patagonia.
5. The Driest Desert on the Planet
Chile is home to the driest desert on the planet: the Atacama Desert. Here you can discover some of the world's most unique and bizarre landscapes, as well as the altiplano culture of the North.
Some of our favorite spots to check out when visiting the Atacama include: the Tatio Geysers, colorful lagoons, salt flats and Moon Valley. Additionally, the dry climate, high altitude and low levels of pollution make this desert one of the best places for stargazing.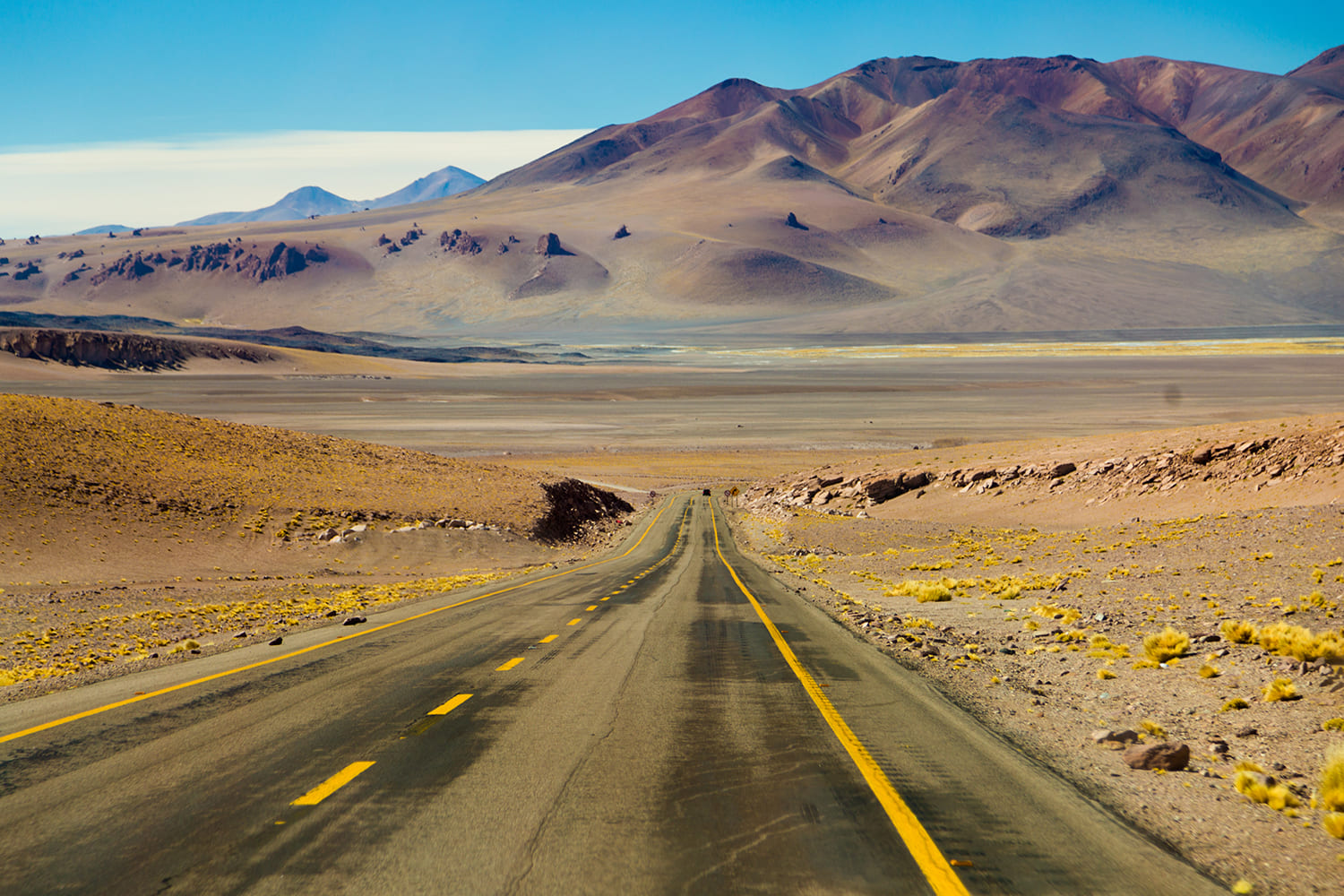 6. Personalized Travel Opportunities
Not interested in joining a pre planned trip to Chile? No problem! You can easily personalize your trip to explore at your own pace and in a privately guided group. Take a look at some bespoke travel options, allowing for more privacy, flexibility and support during your time in Chile.
7. The World's First Dome Hotel
If you are really looking for a unique experience, reserve a dome at our hotel EcoCamp Patagonia. This hotel is located in the heart of Torres del Paine and is the world's very first geodesic dome hotel.
EcoCamp's remote location makes it an ideal spot to connect with nature. In fact, it's possible to spot foxes, pumas or condors right from the camp. Not to mention, there are numerous opportunities to participate in awesome daily excursions or multi-day treks led by expert guides.
The hotel also shows a strong commitment to conservation and sustainability. EcoCamp runs on roughly 95% renewable energy and has composting toilets, a biofiltration system and elevated walkways that prevent erosion. To learn more about the eco secrets, check out this video.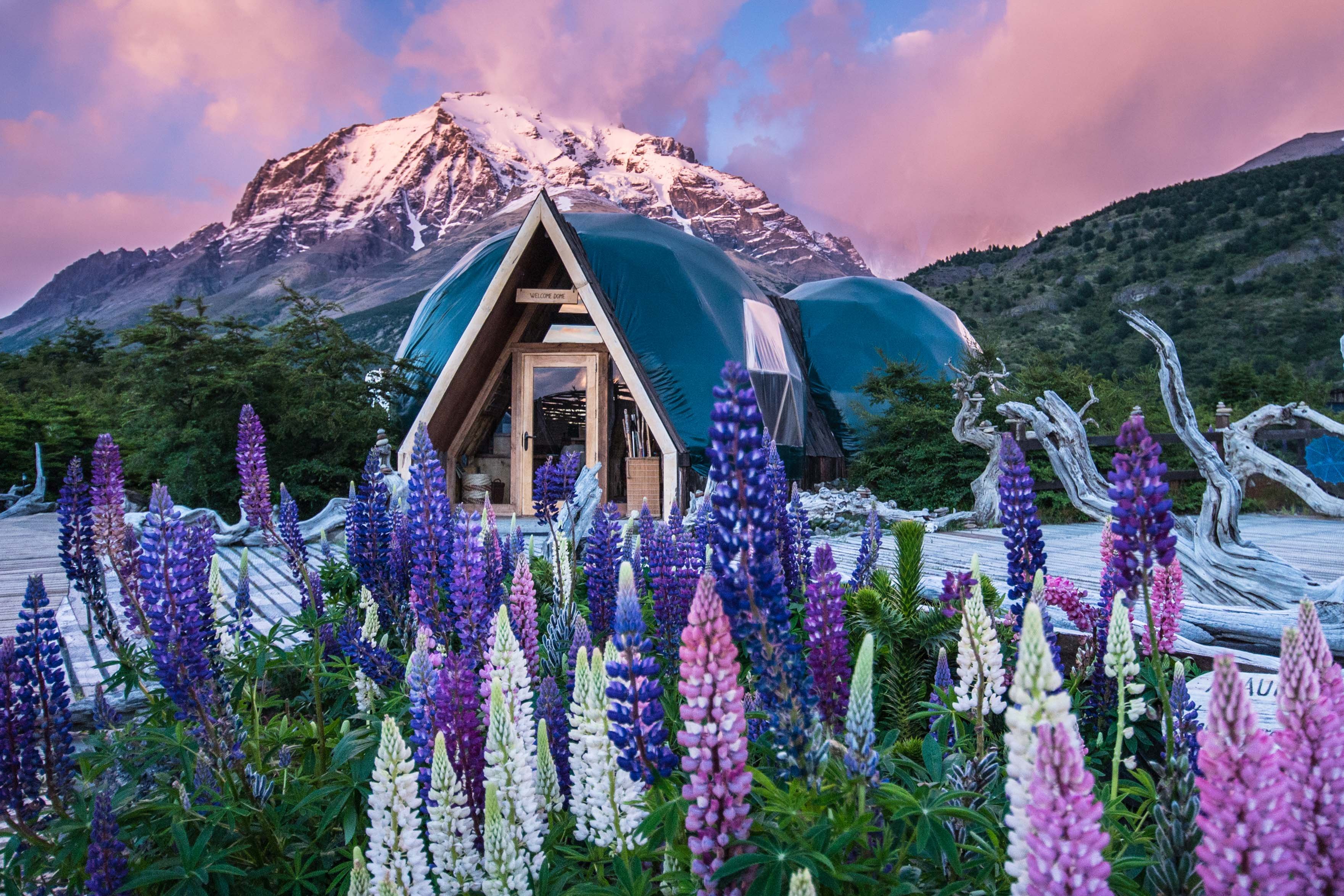 8. Tranquil Spots for Yoga and Meditation
With so many natural wonders on its turf, Chile is a dream backdrop for yogis. Every year, many travelers come to meditate and practice the art of yoga throughout the country.
At EcoCamp, there are free daily classes available for travelers in the Yoga Dome. Additionally, the hotel offers retreats during the year which combine yoga, meditation and outdoor activities in Torres del Paine. With nothing but mountain peaks and starry night skies, it's easy to unplug in such a peaceful environment.
9. Top-tier Food and Wine
Chile is more than just great views and outdoor sports. It also has some fantastic food and wine.
Chilean food is warm and homey - kind of like the food your mama makes. On a cold, rainy day, go for some crispy Sopaipilla pastries or a bowl of hot Cazuela soup. On warmer summer days, cool off with a glass of "Mote con Huesillo" and indulge in some typical Chilean barbecue.
Down by coast, you can try some flavorful seafood and into the valley there are plenty of wineries to splurge at. In fact, Chile is one of the top wine producers in the world and many of the vineyards provide tasting opportunities and tours.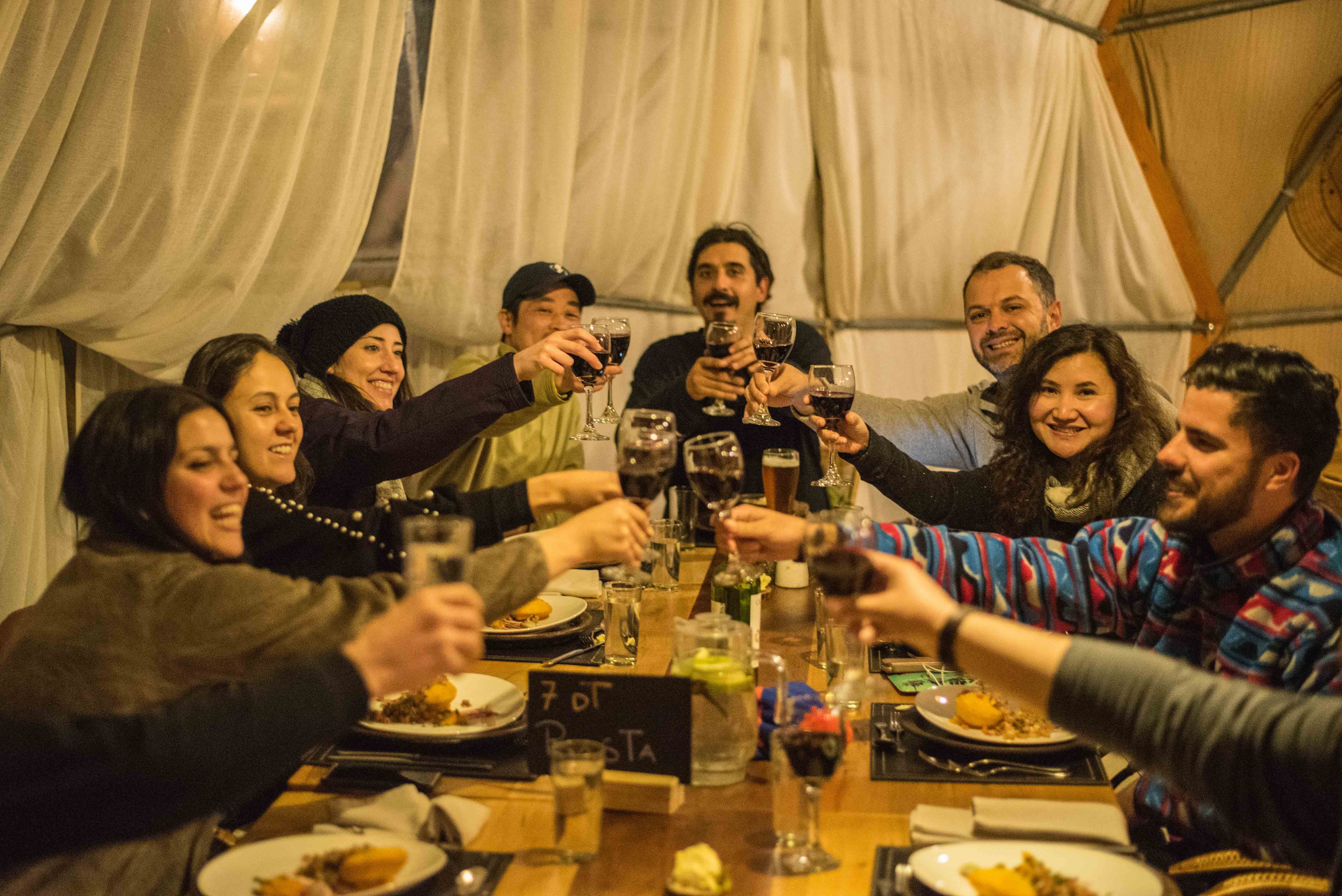 10. A Chance to Seize the Day
If there is one thing we have been reminded of this year, it's that life is precious. We can't take our time on Earth for granted, because we never know how much time we have left.
So if you're dreaming about Chile, visit it (and follow the safety protocols of course!). Don't delay special moments and experiences in life, and aim to truly appreciate each and every moment. The year 2021 is our time to "seize the day," and live the adventure we always dreamed of.
Start planning your dream vacation now! Check out our awesome travel destinations here or connect with us!