Chile is undoubtedly a leading adventure travel destination. The "thin country" has even been awarded a few times in this category at the World Travel Awards and became famous for its spectacular trekking circuits and accessible trails in otherworldly landscapes. Chile is a vast country (756,626 km² / 291,930 sq mi) full of contrasts, with the driest desert in the north and the world's 3rd freshwater reserve in the south (the southern Patagonian ice fields).
It is a place where you want to spend at least a few weeks, as distances are long and adventures unforgettable. That said, we at Cascada Expediciones are here to help you with the places that truly fit your expectations (and hopefully exceed them).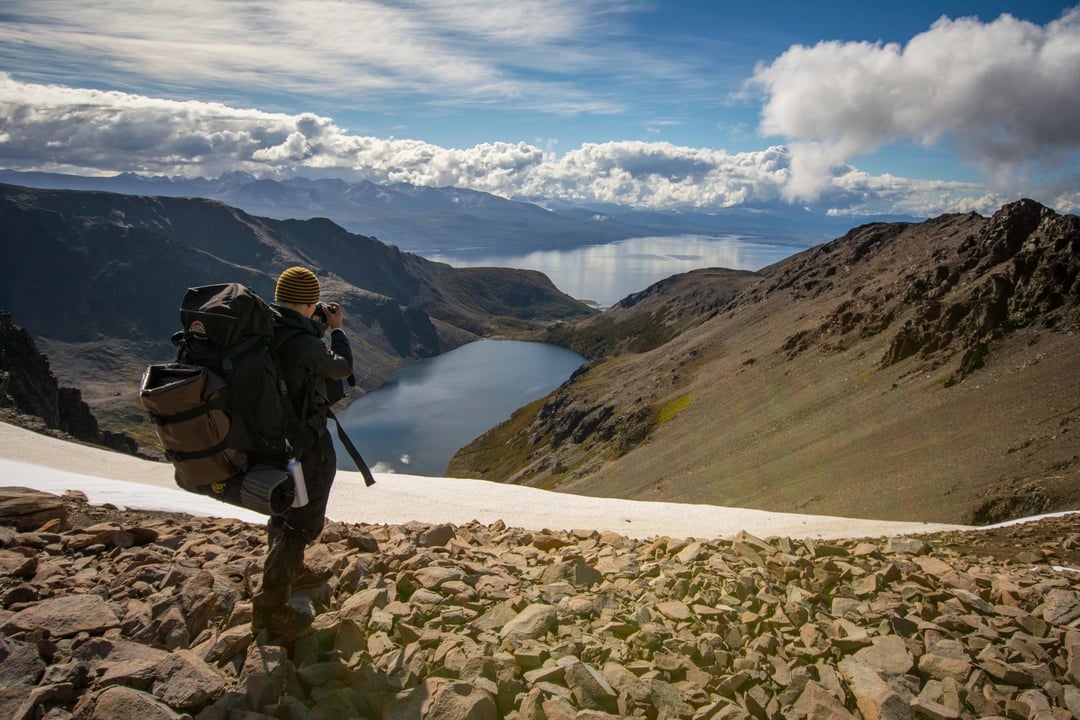 These are our favorite places in Chile for adventure travelers!
1. Torres del Paine national park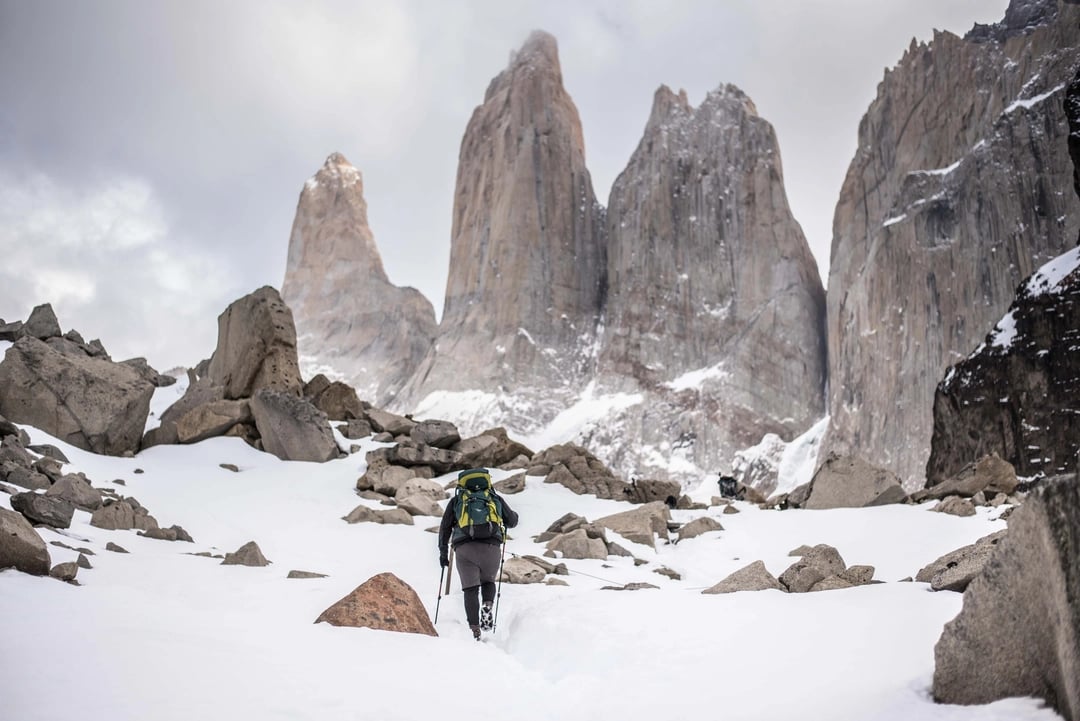 Torres del Paine national park is known as the "crown jewel of Patagonia" for a good reason : it offers everything adventurers are looking for. Incredible wildlife, dozens of epic trails and unbeaten landscapes. While the famous granite towers that gave the park its name are a masterpiece of nature, there are plenty of stunning places hikers can access either on multi day circuits or on daily adventures.
The most popular multi day hikes is the W Trek, a complete trekking experience of 5 days or 7 days, depending on your time available. However, the most epic trekking experience is the complete Torres del Paine "O" circuit, a 9-day adventure that offers a complete 360° loop around the Torres del Paine mountain range (it includes the trails of the W Trek). Here, you will get the most striking view of the southern Patagonian ice fields from the John Gardner Pass, the highest point of the trail (1300 m.a.s.l. / 4200 ft). You will also camp in the remote Dickson and Perros campsites.
Adventurers looking for more comfort can opt for a Wildlife Safari in Torres del Paine to mix both hiking and wildlife, with three daily options (easy, medium and demanding) and cosy accommodation in the world's first geodesic hotel, EcoCamp Patagonia. A way to experience Chile's finest national park in a sustainable way with a great spirit of community!
2. The Atacama Desert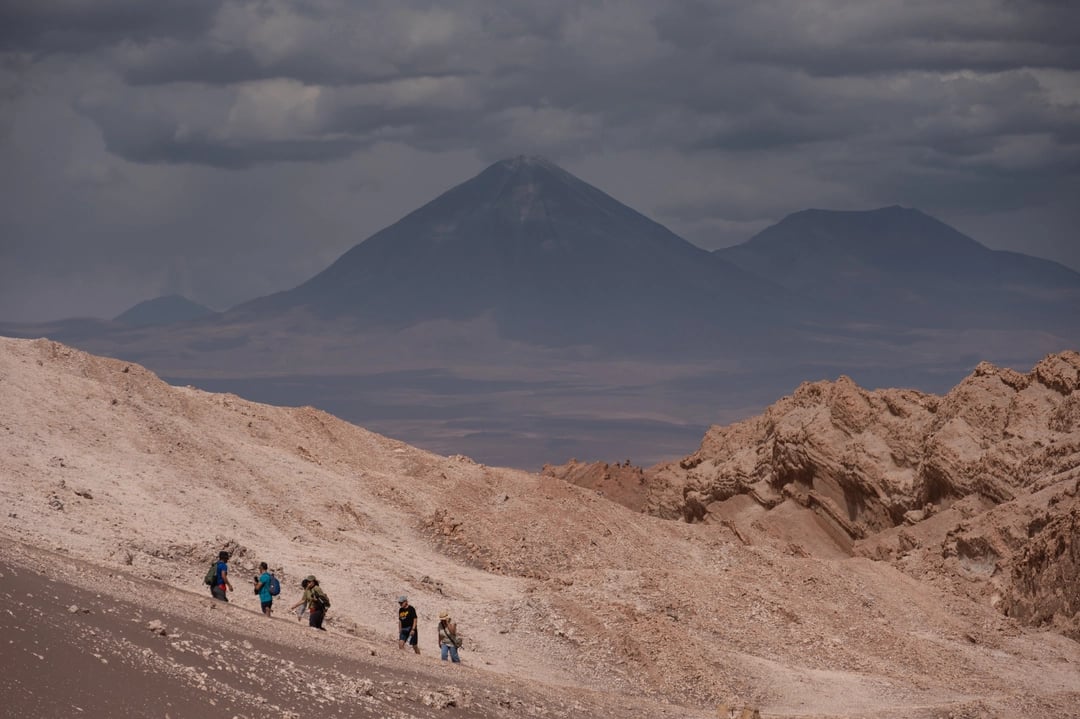 Chile's driest desert is huge, both in scale and for the epicness of the adventures it offers! It covers an area of 105,000 km2 (41,000 sq mi) and stretches over a 1,600 km (990 mi) strip of land west of the Andes Mountains.
The Atacama desert is often compared to Mars (for an obvious reason). San Pedro de Atacama is undoubtedly the best starting point for adventures in the desert. From this beautiful town, you will be able to access the most amazing places in the desert.
Highlights include the Tatio geysers, a wonderful geothermal field at 4,320 m.a.s.l. (14,170 ft) that is better experienced at sunrise. It also includes a visit to the Altiplanic lagoons of Miscanti and Miñiques - a scenic drive along giant volcanoes and salt flats filled with wildlife, including local flamingos. Finally, you shouldn't miss the famous Moon Valley, a short drive from San Pedro de Atacama that will make you feel on another planet with epic views of the nearby volcanoes, including the legendary Licancabur!
A great option to experience the highlights of the Atacama desert is the Atacama Desert Explorer, but the Ancestral Atacama Adventure is a great alternative if you want to add a bit of (fascinating) culture and stargazing (as Atacama may have the cleanest sky on Earth).
3. The Lake District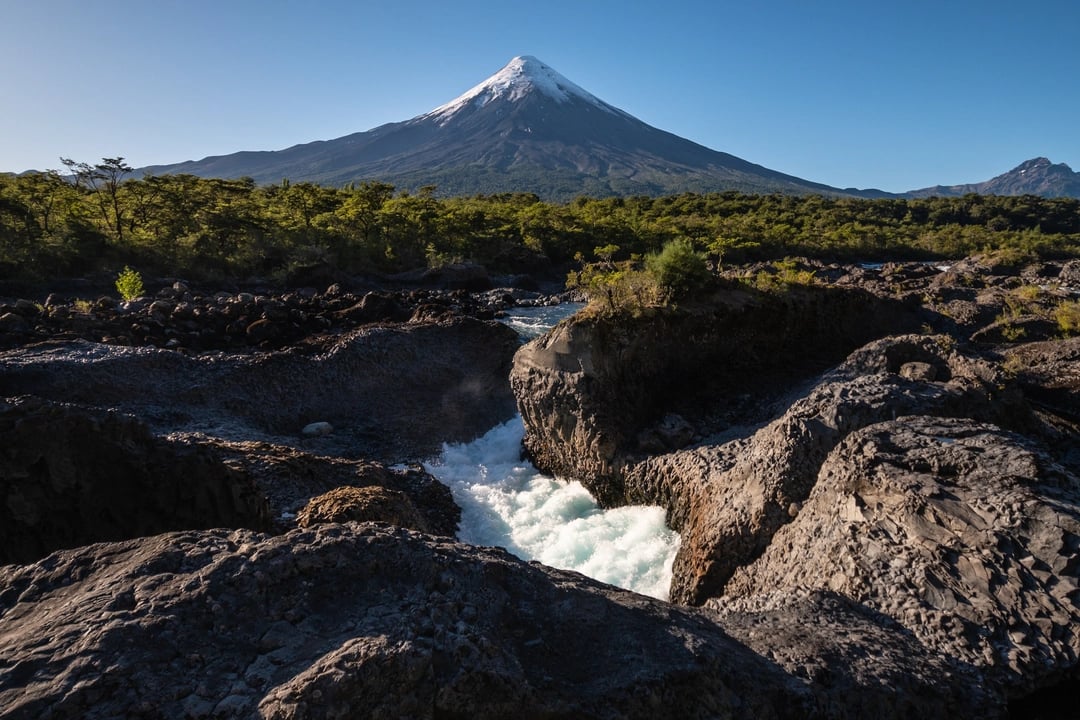 Chile's Lake District is known for its numerous lakes at the feet of the Andes mountains. However, the absolute highlight here is the diversity of landscapes, with snow capped volcanoes, lush green forests and beautiful towns with a colonial touch (thanks to the German legacy). Adventurers usually travel to the lively town of Puerto Varas at the shore of the Llanquihue lake, a classic in southern Chile. From here, you will get some nice views of the Osorno and Calbuco volcanoes. In a one-hour drive from Puerto Varas, you will reach Chile's oldest national park, Vicente Perez Rosales. Here, you will find some incredible hikes at the feet of the Osorno volcano and one of Chile's most beautiful waterfalls, known as "Petrohué".
The good news is that the area is family-friendly, and you will find adventures for all kinds of travelers. You can even add some cycling and rafting to the list to make it even more special, or also visit the nearby Alerce Andino national park on the Chilean Lake District Premium Tour.
4. The Carretera Austral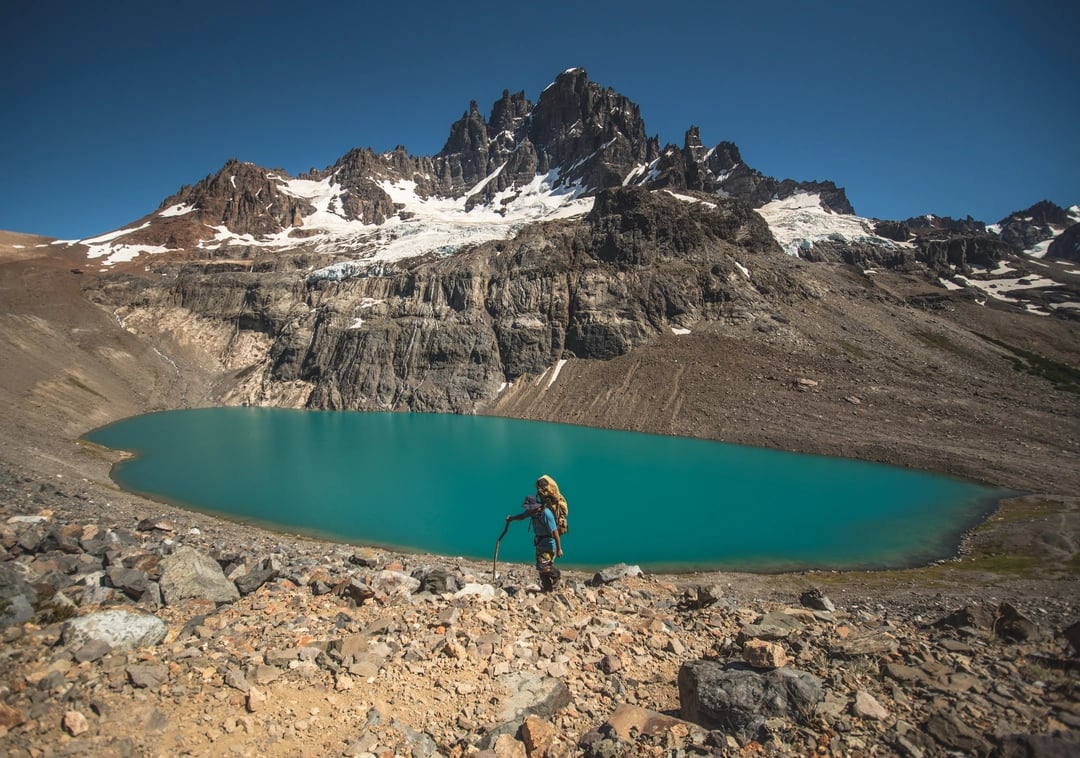 Patagonia's most iconic road, the Carretera Austral is a fabulous 1240-kilometer road trip that connects Puerto Montt in the north with Villa O'Higgins, a small town that is the southernmost point. Most of the road is located in Chile's Aysén region, where you will find plenty of spectacular national parks, including Queulat, Laguna San Rafael, Patagonia and Cerro Castillo.
While hiking trails are numerous, we can only recommend the Cerro Castillo circuit, a 3-day hiking circuit that is a fabulous way to step away from the modern world. This demanding experience is only recommended for experienced hikers, as the terrain is rugged and the trails are challenging in some parts. However, it is a true paradise for nature lovers with abundant forests and spectacular peaks, the most famous one being Cerro Castillo itself, an icon of Patagonia that towers at 2,675 m.s.a.l. (8.776 ft). Ready for an adventure of a lifetime?
5. Navarino Island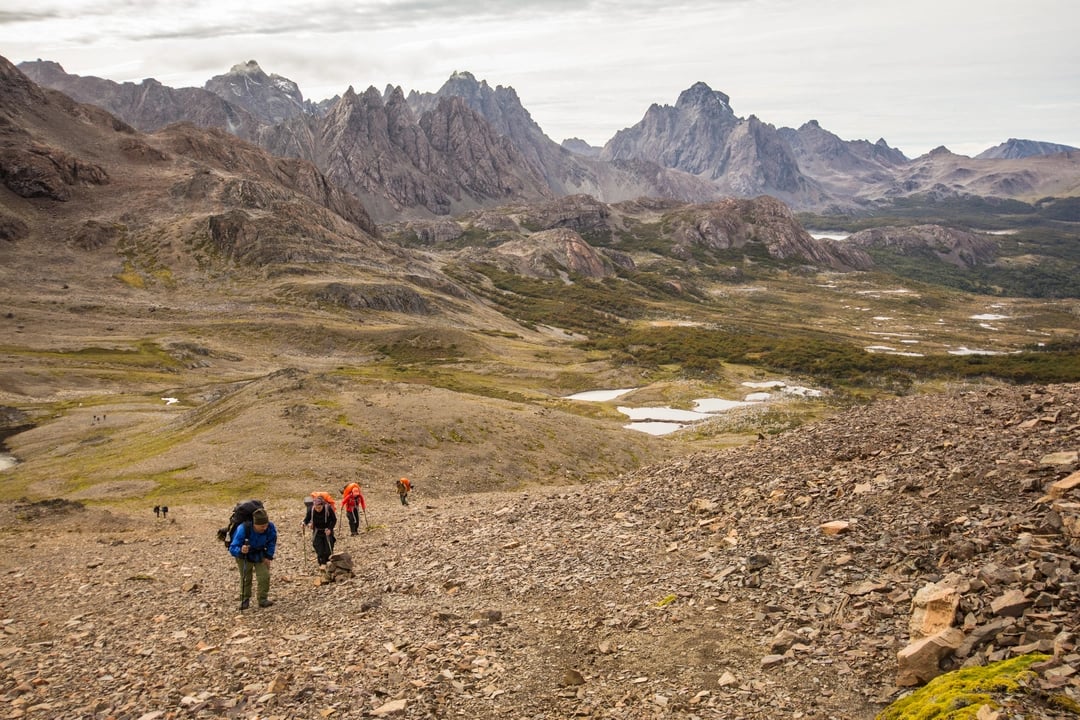 Welcome to the southernmost city in the world : Puerto Williams! This small peaceful town is located on the Chilean side of the Beagle Channel, almost in front of Ushuaia in Argentina. You can reach Navarino Island (where Puerto Williams is located) either by flying from Punta Arenas or by sailing from Ushuaia. Here, you will experience one of the most epic trekking experiences on Earth, and trek alongside forests, peat bog, valleys and rivers.
On the "Navarino's Teet" (Dientes de Navarino), you will catch amazing views of the end of the world, near Cape Horn. But be prepared for all kinds of weather, as weather conditions are unpredictable and potentially windy and snowy. This epic adventure is only recommended for experienced hikers willing to camp in the wild. If you are that person : you will love it!
Fancy an epic trip to South America? Check out our adventures across Chile!