Last updated: November 15th, 2021
Here in Chile, it's been almost two years since COVID-19 first rocked our world. It's been a year and a half like no other, one that has impacted the tourism industry, among others, and presented unprecedented challenges and new social norms.
But we are learning to live with this "new normal" with a successful vaccination campaign, until we can welcome back foreign travelers.
In these uncertain times, it is important to keep you informed, safe and prepared with up-to-date information about visiting Chile in the age of COVID-19. Here's what you need to know: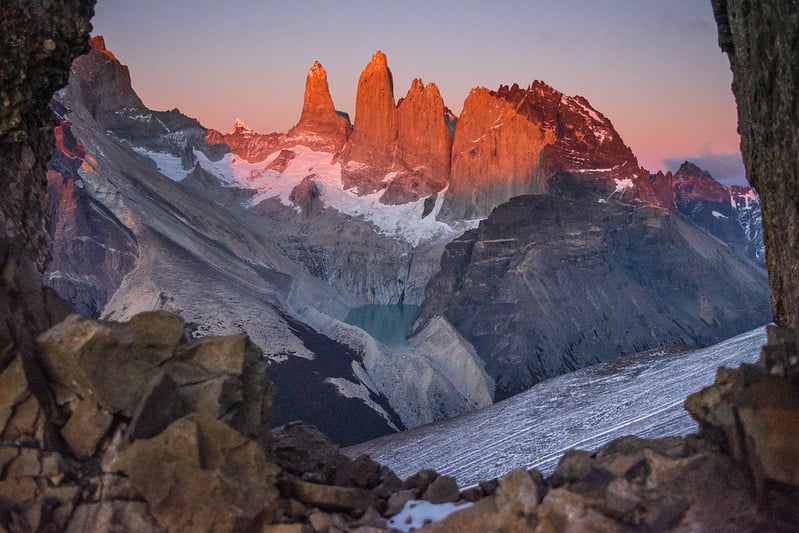 The Borders
Chilean borders are reopening! As of November 1st, there is no more compulsory 5-day quarantine for those arriving in Chile if you test negative for a PCR test upon arrival.
Together with the above mentioned, it is mandatory to comply with the following requirements:
To have a negative PCR, taken 72 hours before departure to Chile, counting from the last boarding on flights with stopovers.
To have received a complete vaccination program, which you must validate before entering Chile at mevacuno.gob.cl to obtain a mobility pass, which becomes active after the mandatory confinement. Vaccines must be those approved by the Chilean Public Health Institute (ISP), the World Health Organization (WHO), the United States Food and Drug Administration (FDA) or the European Medicines Agency (EMA). Please be aware that validation could take up to 30 days and you have to complete this not before 45 days before your arrival to Chile. Check here steps to follow.
Fill out the "Affidavit for Travelers" form online, up to 48 hours before departure, in which you will provide your contact and health information and your travel details. This form will issue a QR code as a means of verification. This form is available at

www.c19.cl

To have medical insurance with a minimum coverage of USD 30,000, which covers any expenses caused by Covid-19.
For 14 days after you enter the country, you will receive a follow-up form sent daily to your email. Timely completion is mandatory.
Foreigners as well as Chilean and Non-Chilean residents may enter Chile by air through the airports in Santiago, Iquique and Antofagasta.
If you are planning to travel to Magallanes Region (Torres del Paine National Park, Punta Arenas, Puerto Natales, Navarino) be aware that you will need to have a negative PCR test, taken no longer than 72 hours before arriving in the Region.
If you are travelling with kids, please be aware that from 6 years old they must have a complete vaccination program validated before entering Chile. If they are younger they must remain in mandatory isolation for seven days.
As of December 1st, 2021 travelers with a complete vaccination program and a booster vaccine dose (of no more than 6 months) will be able to enter the country without a negative PCR and without any mandatory quarantine. Children under 6 years old will be able to enter Chile without having to quarantine as long as they have a negative PCR. The following land border crossings will reopen : Chacalluta, Colchane and Pino Hachado.
As of January 1st, 2021 the following land border crossings will reopen : Paso los Libertadores, Cardenal Samoré and Río Don Guillermo (which will allow travelers to do the Torres del Paine (Chile) - El Calafate (Argentina) overland trip.
For more information about the Chilean borders and airport safety protocols, click here or contact one of our Cascada Travel Designers for assistance.
*If you need assistance with obtaining the health passport, please talk with your Cascada Travel Designer.
What is Open
The state of emergency ended on September, 30th and Chile came back to a "new" normal.
To control the virus and keep citizens, residents and visitors safe, the government has implemented a plan called "Paso a Paso" which translates to "Step by Step". There are five steps in this plan indicating what is allowed or not allowed in different neighborhoods throughout Chile. For now, visitors may only go to neighborhoods in steps two, three, four and five, and are also required to obtain a temporary travel permit when moving around the country. No city is currently in step one (lockdown).

In step three, restaurants, non essential stores, health centers and supermarkets are open with limited capacity and safety precautions. In step four, movie theaters will open without the consumption of food and in step five, gyms, bars, clubs and team sports with an audience are allowed at limited capacity. All facilities are operating with strict safety measures, such as physical distancing, temperature checks and deep sanitation.
Chile also has many beautiful natural spaces, which allows more opportunities to enjoy outdoor activities and take advantage of national parks and natural reserves. Torres del Paine National Park, where our dome hotel EcoCamp Patagonia is located, is currently open and our hotel also reopened in September, and is now accepting reservations from around the world! For more information about traveling to Torres del Paine or staying with us at EcoCamp, get in touch here.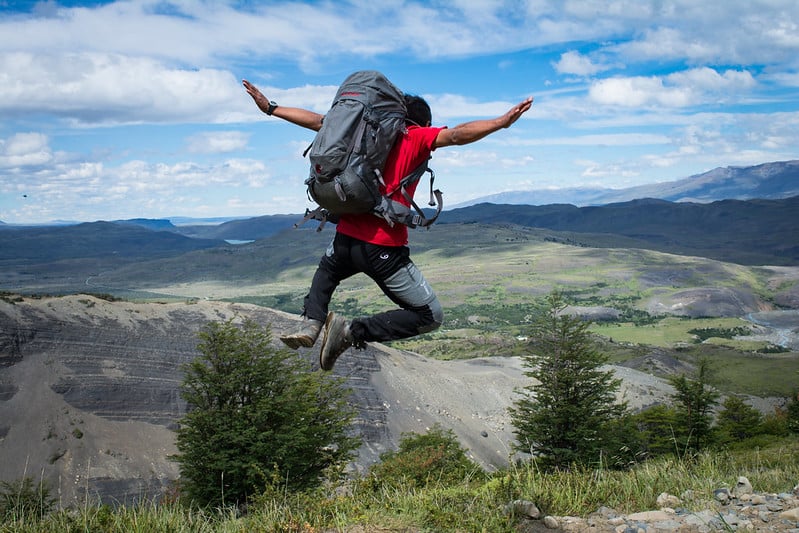 Vaccination Campaign
Chile is ranked amongst the Top 3 countries on Earth for its effectiveness of its vaccination campaign (number of vaccinated people / 100.000 inhabitants). About 90% of the objective population has completed the vaccination process (with two doses whenever necessary) - more than 80% with at least one dose!
The Chilean government recently announced a "mobility pass" for fully vaccinated Chileans to get greater freedom. Vaccinated citizens can for instance go out without a permit in cities that are under lockdown ("Paso 1").
With that in mind, we are optimistic regarding the upcoming reactivation of tourism - which is why we reopened EcoCamp Patagonia!
Stay Safe While Traveling
Since last Winter, Chile experienced a decrease of daily COVID cases, thanks to the vaccination campaign and some lockdowns that have ended. Even so, it is important to continue practicing the safety protocols while traveling.
It is mandatory to wear a mask in almost all public outdoor and indoor settings. Additionally, it's encouraged to practice physical distancing of one to two meters and regularly wash or sanitize your hands.
At Cascada Expediciones, we will have established appropriate safety protocols and measures for our tours in Chile and during trips at EcoCamp Patagonia.
With these simple tips in mind, you are all set to have an epic adventure in the beautiful country of Chile. From the driest desert in the world to Patagonia's icy glaciers and mountainous peaks, this country has a little bit of natural wonder and adventure for everyone. We can't wait to see you again soon!
Have questions or need more information? Don't hesitate to contact our team. We are happy to assist and guide you throughout your entire trip to Chile.