Let's raise a glass of Chilean wine to Chilean wine!
On September 4th, National Chilean Wine Day, Chileans come together to celebrate a key part of their national character and gastronomy: wine! First brought over as vines by conquistadors in the 1500s to grow and produce wine for religious ceremonies, following a request sent to King Carlos V of Spain by Pedro de Valdivia asking for "vines and wines to evangelise Chile", Chilean wine has grown into a magnum opus, an icon of Chilean identity the world over.
Renowned for its luscious reds and crisp whites, and famous for classic varietals such as Merlot or Sauvignon Blanc, but also providing a haven for lesser-known grapes like Carmenere, Chilean terroir is ideal for wine, with the perfect combination of weather, soil, and climate to produce some of the finest wines in the New World.
Of course, we hope you can be here in Chile to celebrate this national occasion with us, but no matter where you are, there are ways to revel in this bacchanalia! So here's five ways to make Dionysus and Chileans proud on National Chilean Wine Day, either here or at home!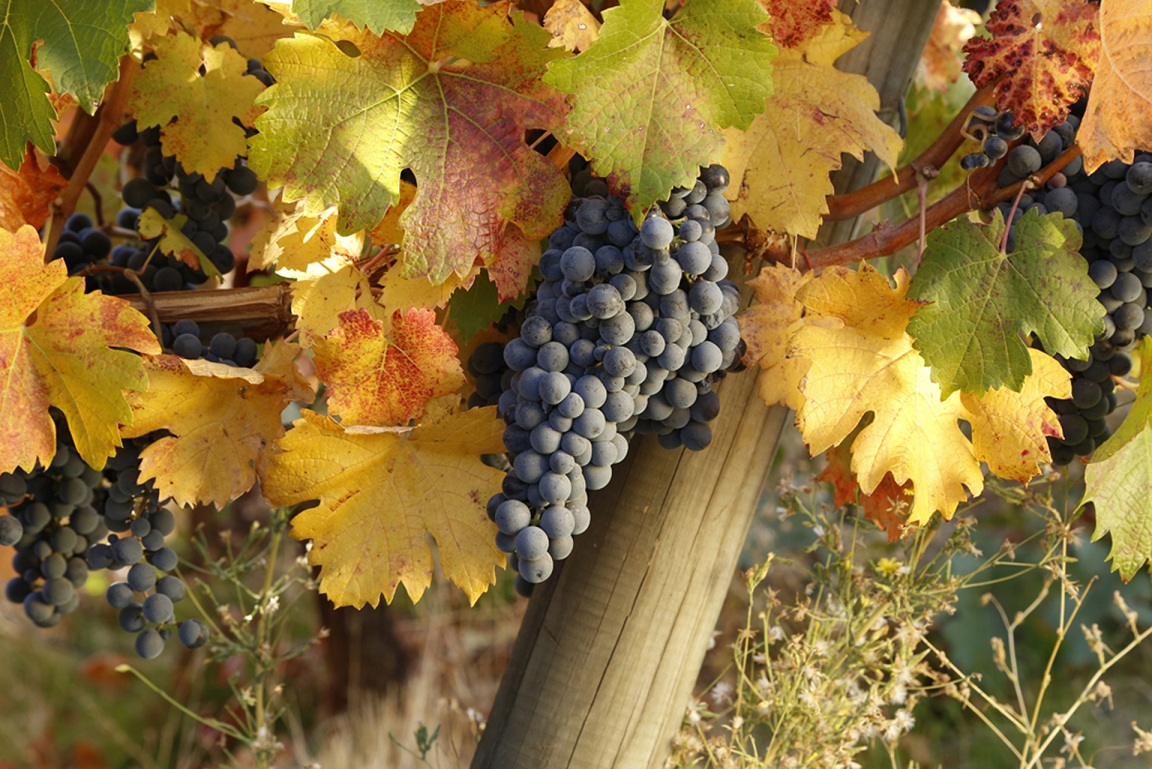 1. Go on a Wine Tour
If you happen to be visiting Chile during our National Wine Day and will be based in Santiago, a must-do to mark the occasion is to head to the vineyards outside the capital for wine tours and tastings! Santiago is only a short drive from several of Chile's best wine-growing valleys: Maipo, Colchagua, and Casablanca. Full of blue skies and tree-covered hills rolling up out of a patchwork valley floor of immaculate vineyards, it's an enchanting sight, ideal for a relaxing day of wine-related festivities. You can visit the famous Concha y Toro vineyard for one of their popular day tours, or rent a bike and go cycling along the dirt roads that connect the vineyards to visit several vineyards for tastings and tours, with lunch included! Many vineyards also offer free tastings and special events on this day, so if there's a specific vineyard you want to visit, such as Concha y Toro, Emiliana, or Santa Rita, check their website to see if they have anything special planned! But either way, spending the day wandering through leafy vineyards, learning about the history and processes of creating Chile's refreshing wines, and tasting the results for yourself is a great way to celebrate 500 years of history!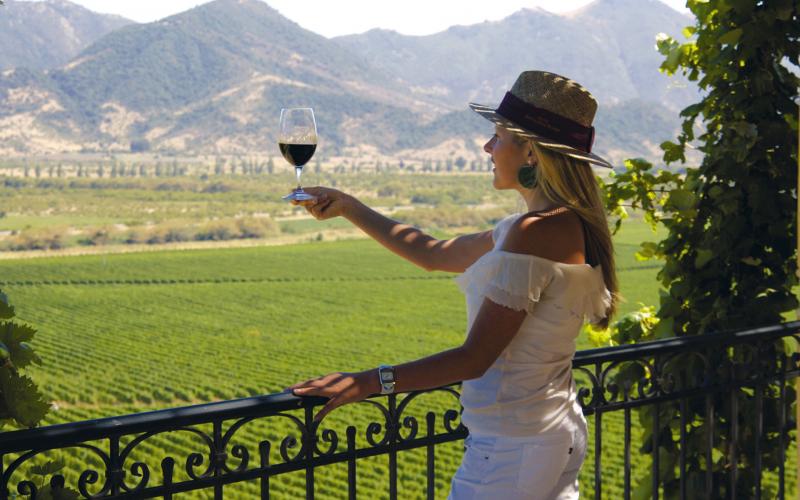 2. Make a Batch of Chile's Famous Wine-based Drinks
While popping open a bottle is a fine way to celebrate, did you know that Chile has many wine-based drinks and cocktails that are easy to whip up and enjoy, no matter the weather? For a refreshingly sweet summer sipper to cool down with on hot days, try out Melon Con Vino, a hollowed out honeydew melon filled with chilled white wine like Sauvignon Blanc and powdered sugar. Pass the melon around for everyone to take a sip, and good summertime memories are guaranteed! Another fruity summer libation for people who prefer red wine is borgona, a fruit cocktail of chilled red wine, strawberries or peaches, and sugar. Borgona is especially popular at fondas for Fiestas Patrias, the nationwide celebrations held in honor of Chilean independence from Spain. For something to warm you from the inside during the winter, navegado is Chile's succulent version of mulled wine, consisting of warmed red wine like Carmenere, Pinot Noir, Merlot, or Cabernet Sauvignon, heated with juicy sliced oranges and flavored with spices like cinnamon sticks and cloves.
3. Make a Wine Flight
Chile grows and produces such a wide range of varietals, it's hard to know where to start when introducing yourself to the world of Chilean wine. But one great way to kick off your Chile wine education is by preparing a wine flight to compare and contrast the subtle differences between different varietals and vintages. There are several ways you can do your own wine flight; you can either do your own research online, using resources such as Wines of Chile, or head to your local wine store for recommendations. You know your tastes best, so ask the sales assistant for wine recommendations based on what kind of wine you generally like, such as red or white, or go in a different direction and try something new! A good place to start for really getting to know Chilean wine is with Carmenere, Chile's flagship wine. Similar to Cabernet Sauvignon, Carmenere was thought to have died out in its native France after the phylloxera plague of the mid 1800s, but was rediscovered in Chile in the 1990s, where it had been mistaken as Merlot. Start by selecting several bottles of Carmenere, each from a different region of Chile and a different year (so, for example, one bottle from the Maipo Valley, another from the Colchagua Valley, each of either the same year or with a few years difference, although please note that Carmenere is a wine best drunk young). During the tasting, pay attention to the difference in the bouquet of smells from each vintage, the contrasting tastes from different areas or years. This can be done with any number of Chilean vintages, allowing you to travel through the wine regions of Chile and become a local expert "somm" with each sip!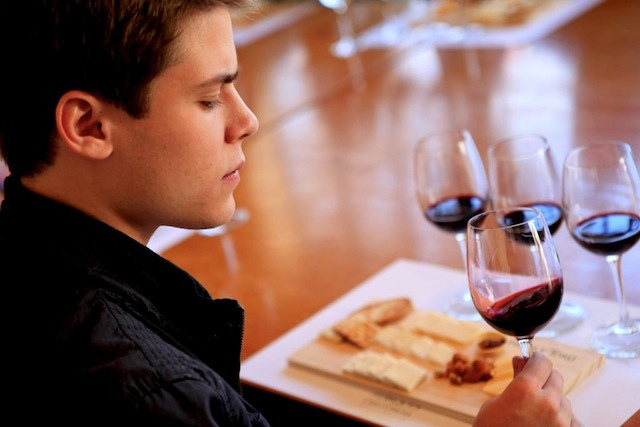 4. Treat Yourself to a Boozy Romantic Getaway in the Wine Valleys
There is nothing more relaxing and decadent than spending several days of wine-induced bliss with your significant other in a luxury hotel amongst Chile's peaceful vineyards, enjoying fine wine, food, and leisure activities far away from the problems of the real world. Hide away in the secluded and tranquil Colchagua Valley, one of Chile's premier wine-producing locales, for three perfect days of wine, food, and fun. Or, if you crave a little adventure and thrills, pair your wine getaway with a ski trip! The wine valleys are just a short drive from the cosmopolitan streets of Santiago, and just an hour or so beyond those are the epic slopes of the Andes, riddled with pitch-perfect runs that attract skiers from all over the world! Spend several days hitting the slopes, followed by downtime to relax and rest at a luxury hotel in the wine valleys for the perfect winter vacation.
5. Prepare an Authentic Chilean Meal Paired with Chilean Wine
Everyone knows that good wine is meant to be paired with good food, and Chilean gastronomy is no exception. With wine having been produced here since the mid 1800s, that's a long history of working with food and flavor to find what tastes good together. Empanadas, humitas, pastel de choclo, fresh seafood; there's so many different areas of Chilean cuisine to explore. With so much biodiversity, Chile is blessed with incredibly fresh and accessible ingredients, which can be found in abundance at markets all over the country, such as the famous Mercado Central in Santiago. Here, you can find everything you need to make a scrumptious Chilean meal, paired with local aperitifs such as pisco sours and wines to complement the meal. Best of all, with our Culinary Tours, you get to prepare the meal with the help of a local chef! But, if you're on your own, we recommend a chilled white wine to go with Chile's fresh fish, such as congrio or hake, or to go with red wine, fire up the grill for a traditional Chilean asado, with plenty of hearty meats and luscious red to wash it all down!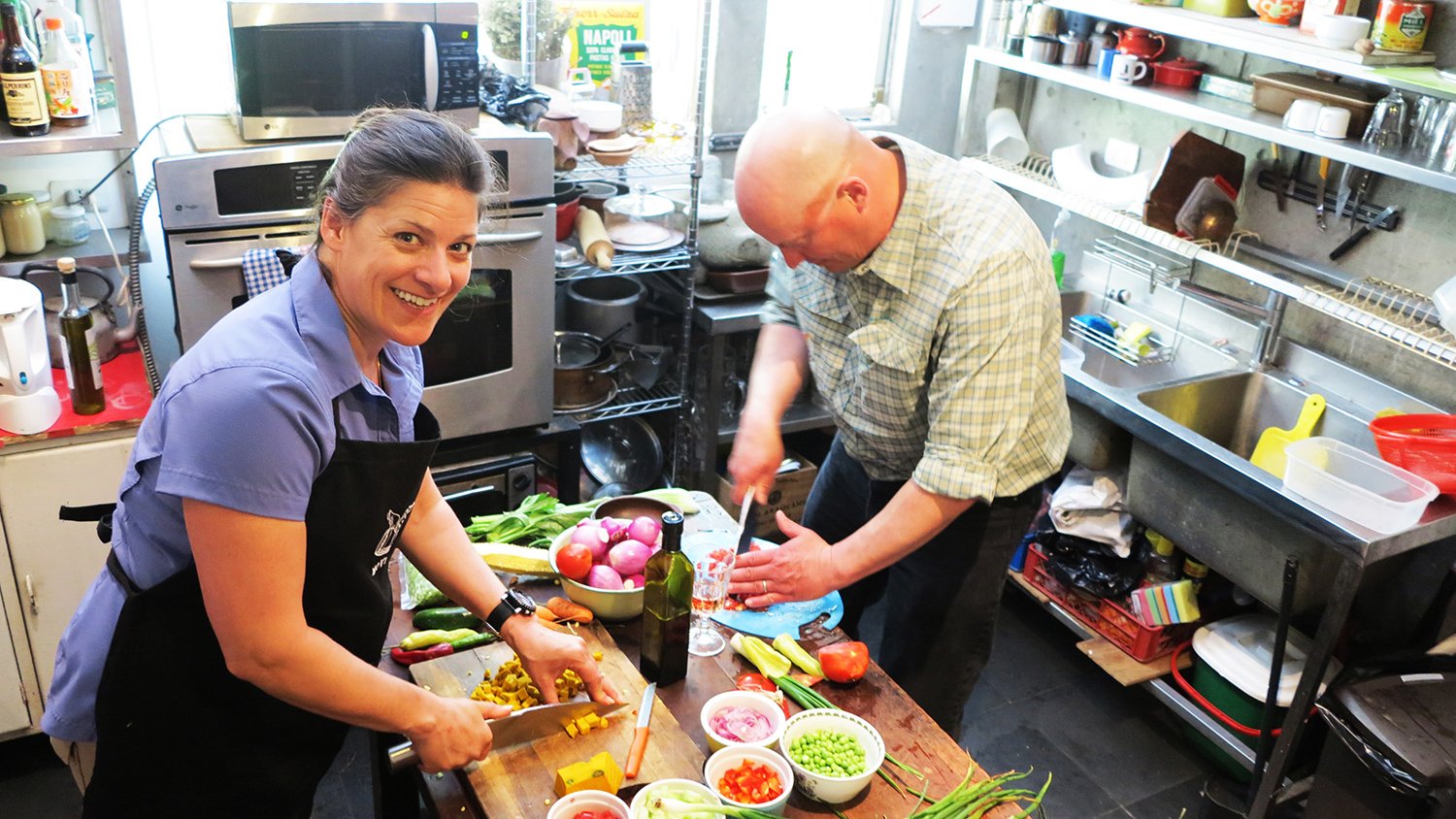 Like what you read? There's more where that came from! Check out the rest of our blog or sign up for our monthly newsletter.