Odds are, if you've traveled down to Chile then you've surely sipped on a famous pisco sour cocktail. It's a tangy treat made straight from grape brandy, also known as pisco. Additionally, it is the national drink of Chile and loved by citizens and foreigners alike. Keep reading to learn more about the pisco sour, where to find it and how to make it.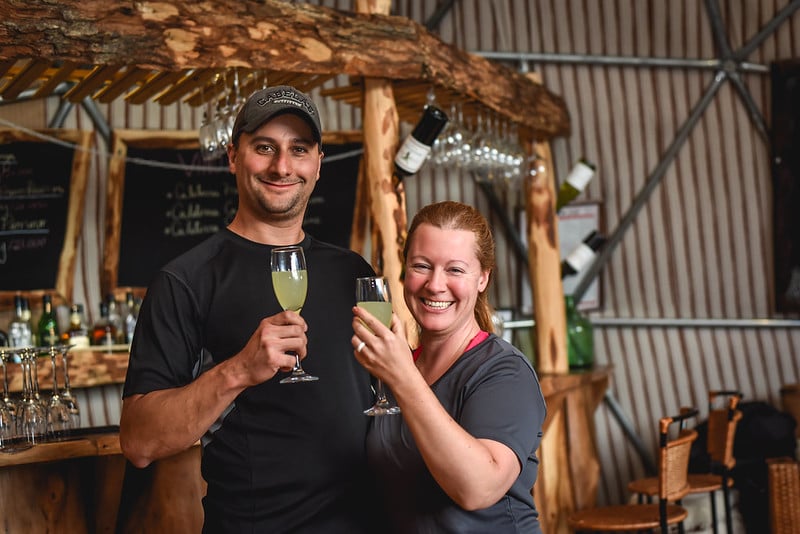 The History of Pisco
It's a never-ending debate when it comes to pisco. The big question at hand is-- who invented it? Both Peru and Chile claim the liquor is distinctly theirs. Here's what the countries have to say about it:
According to Chile... Pisco was created near Pisco Elqui, a small bohemian town found in the Elqui Valley. Not to mention, the first commercial label came from Chile in the 1880's, while Peru didn't begin selling until roughly 40 years later!
While Peru Says...Spanish colonists brought wine grapes with them when they came to Peru. These grapes were planted near Ica, Peru and later used to make a grape brandy. The brandy was distributed at a port named Pisco, which also became the name of the liquor.
Meanwhile, American bartender Victor Vaughen Morris gets official credit for inventing the pisco sour in Peru during the early 1900's. Yet, some Chileans insist the cocktail was created earlier in Iquique, Chile's northern beach city.
For now, the true story remains a mystery. But what matters most is that a fine liquor and tasty cocktail were somehow created. Today, both Peru and Chile are producers of pisco, each utilizing their own distinct distilling process and sharing their drink with locals and travelers from around the world.
Where to Find the Best Pisco Sour in Chile
In general, it isn't hard to find a pisco sour in Chile. Most restaurants and bars have it on the menu, while also selling different versions of it. This includes: mango sour, strawberry sour, papaya sour, passion fruit sour and more.
A good area to visit is the famous Elqui Valley, where many Chileans claim pisco was invented. Here there are a number of pisco factories you can tour, ranging from well-known brands to tiny, local companies. It's a great way to learn about the production process, test different types of pisco and of course--- enjoy a classic pisco sour.
Outside of Elqui Valley, a great spot to check out in Santiago, Chile's capital city, is Chipe Libre. This resto-bar is fully dedicated to serving pisco, offering different sours and other pisco concoctions. After Santiago, head up in San Pedro de Atacama to try "pisco sour with rica rica," which incorporates the region's altiplanic herb. Meanwhile down in Patagonia, you can try a calafate sour, a unique spin-off of the original cocktail that infuses the region's native calafate berries.
Bonus: Did you know our hotel EcoCamp Patagonia has a team of professional mixologists? They make their own unique versions of pisco sour, along with a range of other creative drinks for travelers.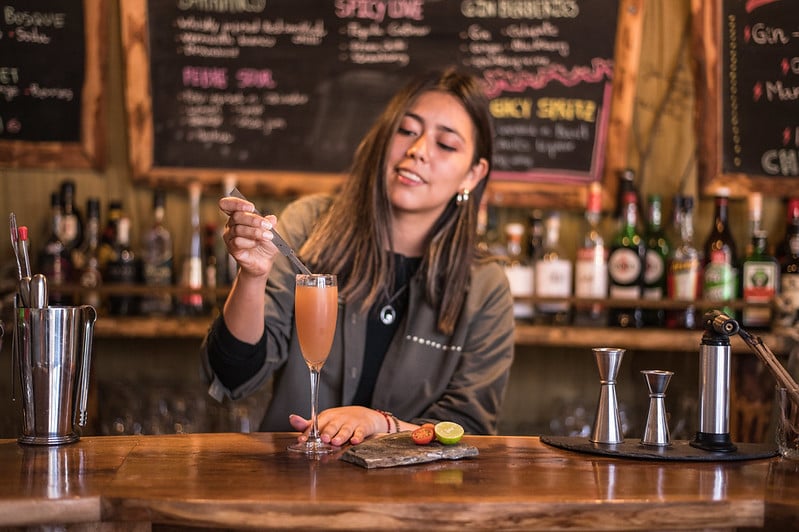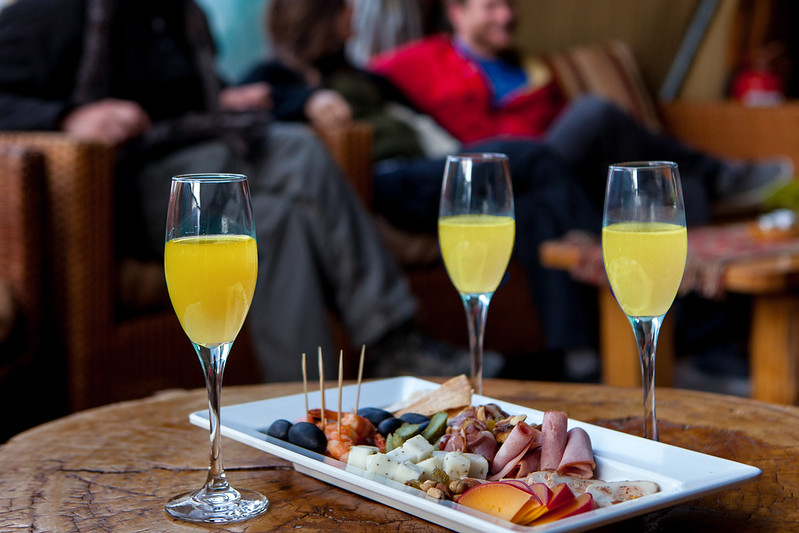 Make a Pisco Sour at Home
1. Measure out two parts pisco, one part powdered sugar and one part freshly squeezed lemon juice.
2. Put all three ingredients in the blender and add ice.
3. Blend together and serve!
*Optional: Add in egg whites while blending. This will make the drink nice and frothy!
Enjoy your pisco sour, alongside a classic Chilean meal. Check out some simple recipes to make at home. Also, learn about Chile's famous navegado, another tasty drink to sip on.