Daydreaming about your trip to Chile? Recreate the cultural magic by cooking traditional Chilean food right from your own kitchen. The cuisine is influenced by the Mapuche indigenous people and different aspects of European food. As a result, the meals are filling, rich in flavor and have you craving more. They go great with a glass of Chilean red wine or a tangy pisco sour cocktail.

But don't just read about it! Make your own 3-course meal with these simple Chilean recipes:
Appetizer: Pebre con Pan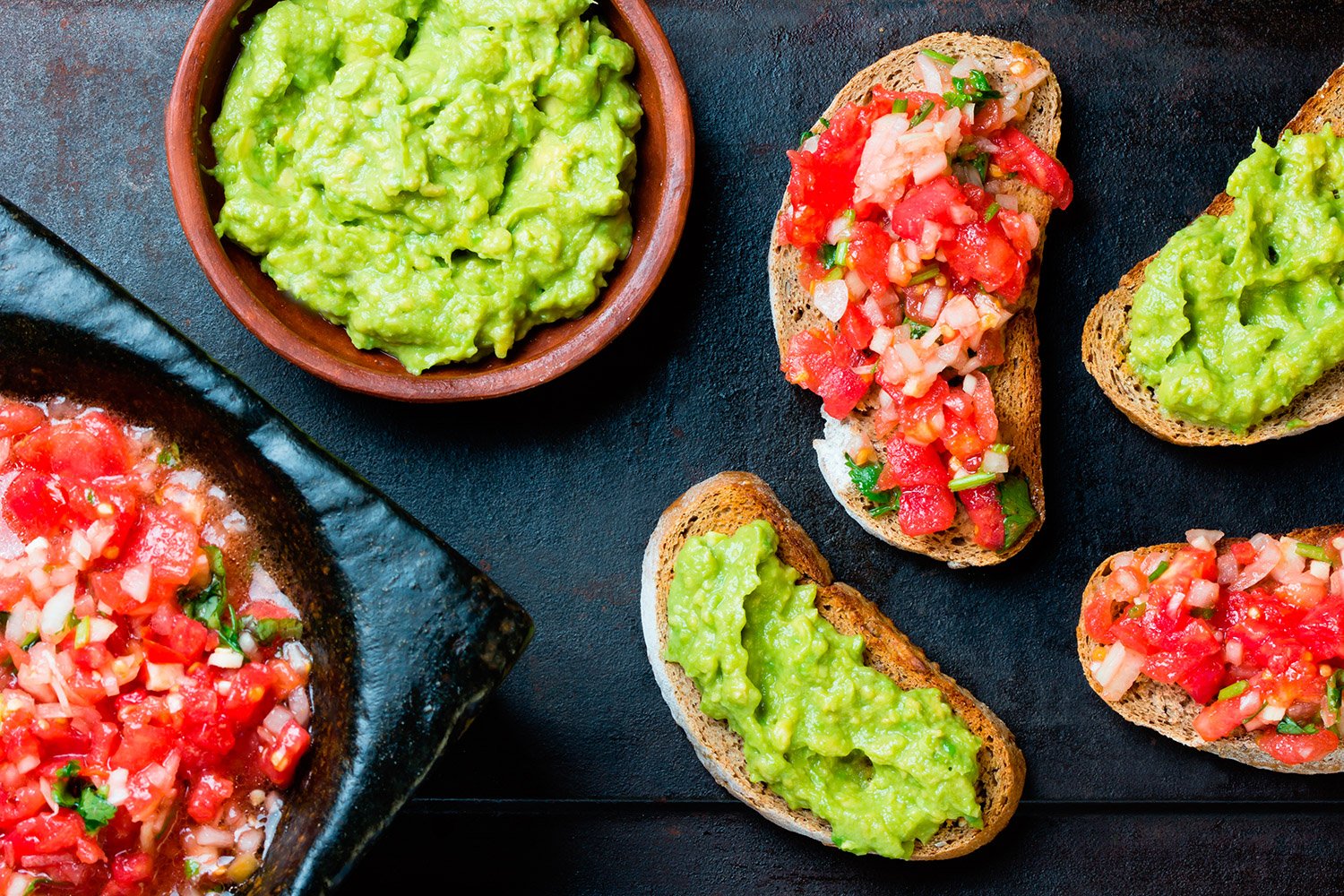 This simple, yet tasty salsa goes great with a slice of toasted bread. Bonus points if you pair it with Chile's famous marraqueta bread!
Ingredients:
Tomato
Onion
Cilantro
Olive oil
Salt
Lemon
Bread
Green chili for spice (optional)
Directions:
1. Chop up a tomato, onion and a handful of cilantro leaves into small pieces. Add in small chunks of green chili if you want an extra kick!
2. Mix the chopped vegetables together in a bowl.
3. Dress with olive oil, lemon and a pinch of salt.
4. Serve with toasted bread.
Main Course: Pastel de Choclo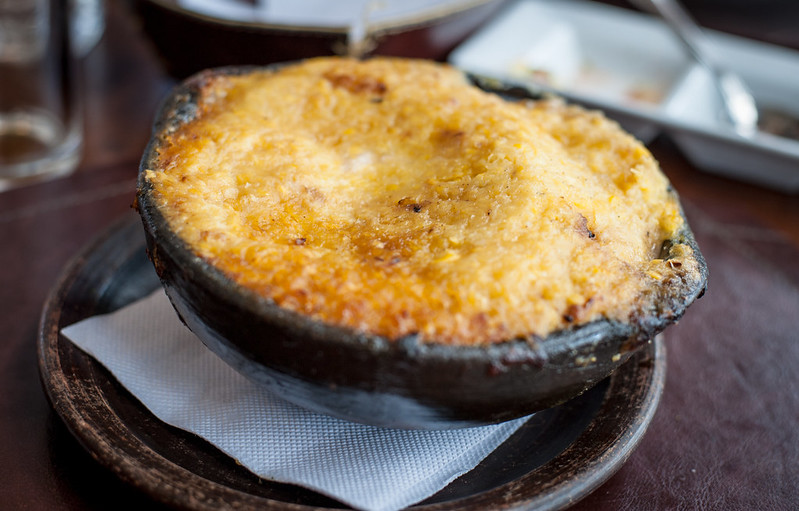 Indulge in Chile's favorite countryside meal. Pastel de choclo is a creamy corn dish that has a delicious taste and a great homey-feel.
Ingredients:
Corn kernels
Sugar
Salt
Butter
Milk
Basil
1 hard boiled egg
1 chicken breast
Ground beef
1 onion
Raisins
Olives
*Best prepared and cooked in an individual clay bowl. If you do not have one, use a casserole dish and create a bigger portion.
Directions:
1. Cook one chicken breast in the oven, a slow cooker or over the stove.
2. Once the chicken is cooked and cooled off, shred it into small strips. Then set aside.
3. Next, chop an onion and begin cooking it over the stove.
4. Add ground beef to the pan and cook until ready. Then drain the juice and set aside.
5. Next, blend corn kernels and a bit of milk and chopped basil together.
6. Once you have a smooth corn mixture, place it in a separate pan over the stove.
7. Add a couple spoonfuls of sugar and butter, while continuing to stir the mixture.
8. While stirring, add a spoon of salt to the mixture. Taste as you go to see if you want to add any more butter, sugar or salt.
9. Once the mixture is thick and bright yellow, remove it from the heat.
10. Take your clay bowl and dab a bit of oil to the bottom so the pastel de choclo doesn't stick.
11. Next, add in a few spoonfuls of ground beef with onion and shredded chicken.
12. Slice your hard boiled egg and add it to the bowl. Also include a couple of olives and raisins.
13. Lastly, add your sweet corn mixture to the bowl and sprinkle a bit of sugar on top.
14. Bake in the oven for 30 minutes or until golden brown.
Dessert: Manjarate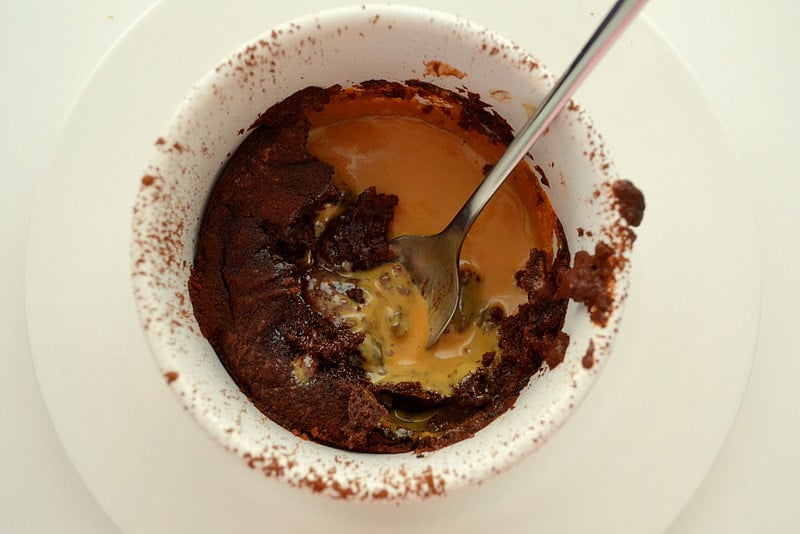 For dessert, enjoy a rich, creamy mousse made up of chocolate and manjar. Manjar, otherwise known as dulce de leche, is a caramel-like sauce that Chileans can't get enough of.
Ingredients:
1 can of evaporated milk
500 grams of manjar (dulce de leche)
A packet of flavorless gelatin
70-100 grams of bittersweet chocolate
Directions:
1. Pour the can of evaporated milk into a bowl and begin whipping with a mixer (or by hand if you don't have a mixer).
2. Add in the manjar and continue whipping.
3. In a seperate cup, mix the gelatin with water and stir until dissolved.
4. Combine the gelatin and manjar mixture.
5. Refrigerate for at least one hour.
6. After an hour, melt the bittersweet chocolate in the microwave or over the stove.
7. Pour the melted chocolate over the manjar mixture.
8. Cool your manjarate in the fridge for at least 10 minutes and enjoy!
Save it For Later
Enjoy these simple recipes and discover the taste of Chile in your own home. For more posts like this, check out our blog!