It's the start of an entirely new decade and the best way to celebrate is with a little adventure! Here at Cascada Expediciones, we love seeking out new experiences and opportunities to explore, especially in South America.
What makes South America a great place to go on your next big adventure? Well because it is jam-packed with remarkable natural wonders, adventure sports, wildlife and vibrant cultures. Every year travelers from around the world come to discover the best of the continent. To start your year off right, we are sharing 20 of our favorite adventures in South America. We know you'll be booking that plane ticket soon!
1. See a Solar Eclipse - Marvel at an astrological phenomenon! South America's next full solar eclipse will take place on December 14th in Pucon, Chile. After gazing into the magical sky (with protective glasses of course), you can explore Pucon! The town is in the midst of nature, with rafting, volcano, trekking and hot spring adventures. Click to learn more about the Chilean Lake District, where the Solar Eclipse took place.
2. Tackle a Winter W Trek - The W is one of the most famous trekking routes in Torres del Paine National Park in Southern Patagonia. Trekkers travel past top attractions, such as the Grey Glacier, French Valley, the Paine Towers and more. Take on this adventure during the winter months (June-August) to marvel at Patagonia's natural wonders covered in white, glistening snow.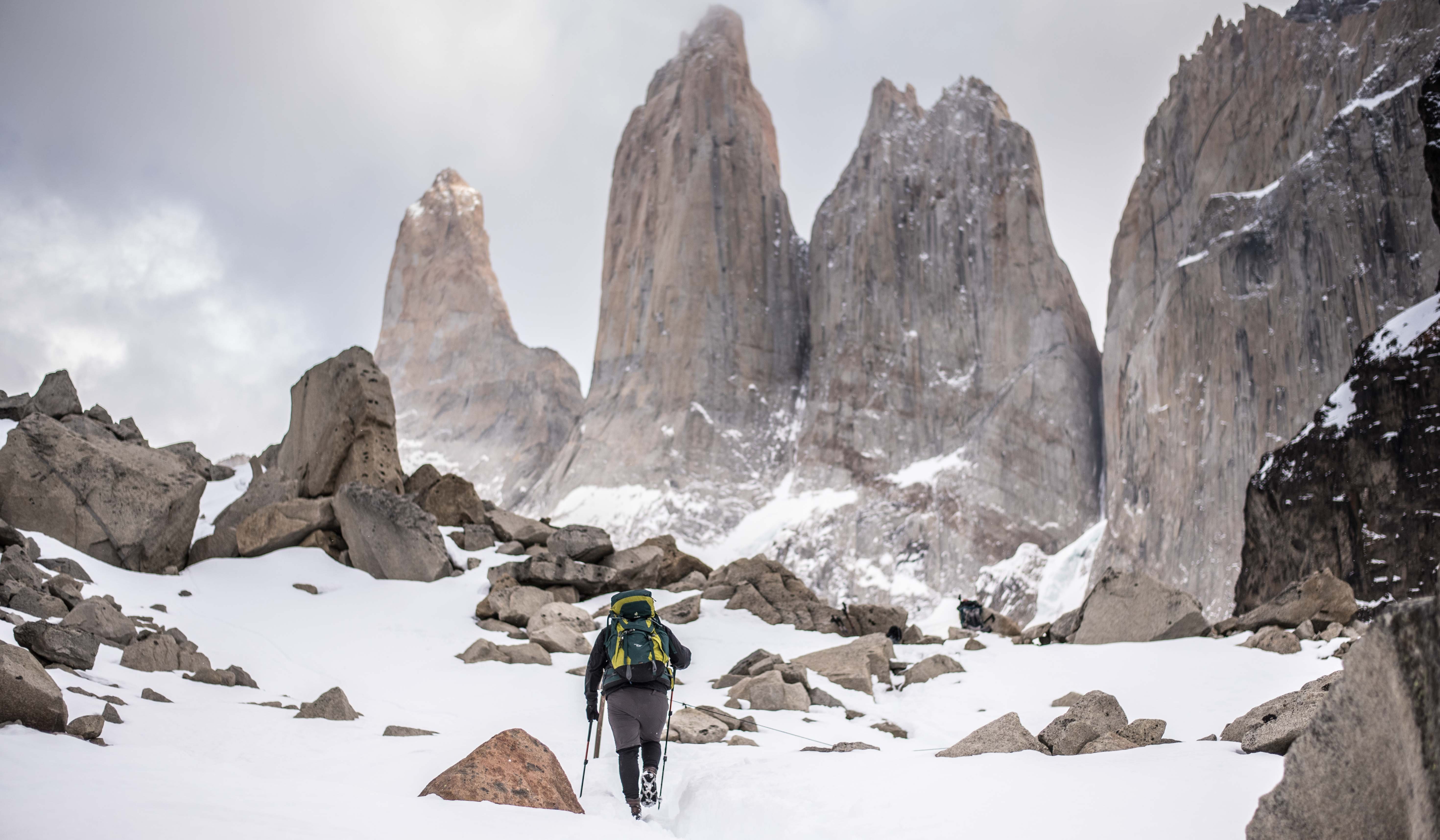 3. Stare into Bolivia's Massive Reflecting Pool - When it rains in the Salar de Uyuni, something amazing happens! The water sits upon the shiny white sand and creates a "reflection effect." It's incredible to see and great for photo opps!
4. Explore the Wild Wetlands of Northern Argentina - Iberá National Park is one of Argentina's hidden gems, which opened in late 2018. With the help of Tompkins Conservation, the park is working to restore the populations and protect some of the region's most vulnerable creatures. Sail through the lush, grassy wetlands and you might be lucky enough to spot monkeys, capybara, deer, colorful birds or the jaguar.
5. Visit the Mesmerizing Dunes of Lençóis Maranhenses - Yes, this landscape is real. Rolling sand dunes cover this national park, while a collection of rainwater creates a series of blue lagoons. It might be one of Brazil's best-kept secrets.
6. Walk Across a Glacier - In Argentine Patagonia, travelers can ice trek across Perito Moreno Glacier, one of the region's most incredible wonders. It's a unique way to experience a glacier up close and personal!
7. Stand Next to the World's Tallest Palm Trees - Look up high and you will spot the most magnificent giants. In Valle de Cocora, Colombia, wax trees grow in abundance and reach up to 200 feet (60 meters) in height. It's definitely worth a visit!
(PHOTO)
8. Discover New Marine Life Near Isla Damas - Right off the coast of Punta Choros, Chile are three beautiful islands that make up the National Humboldt Penguin Reserve. Visitors can take a day tour to Isla Damas to visit these adorable little birds, along with many other sea creatures. In addition to penguins, keep an eye out for dolphins, whales, sea lions and more!
9. Observe Peru's Nazca Lines - The Nazca lines in Peru might be one of the world's biggest mysteries. Made out of rocks and found materials, these lines are essentially massive geoglyphs of different shapes, figures and animals. Their purpose has puzzled archaeologists for years. This UNESCO World Heritage Site can be seen by plane, where travelers can fly high and admire its beauty from up above.
10. Cheer on the Flying Cholitas - In La Paz, Bolivia, travelers can attend a Cholitas wrestling match. The Flying Cholitas are a group of indigenous women wrestlers from the area. These ladies know what it means to fight, both in and outside the ring. Together, they stand for indigenous and female rights!
11. Spot a Puma in Patagonia - It's not easy to find Patagonia's elusive cat. But with the help of expert tracking guides, wildlife lovers can search for wild pumas, as well as other native fauna, in Torres del Paine National Park. During the tour, all guides and travelers stay at a safe, respectable distance from the animals.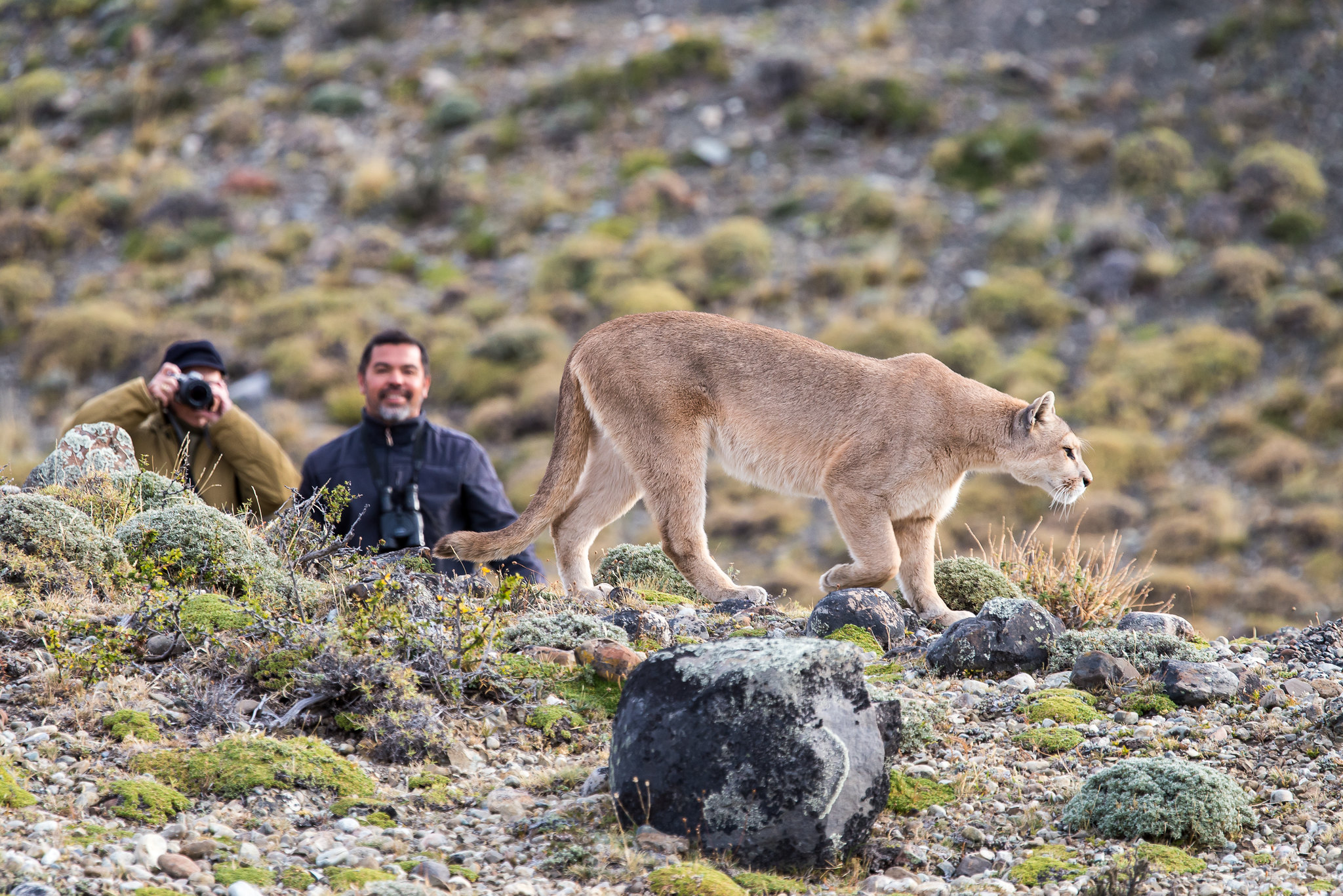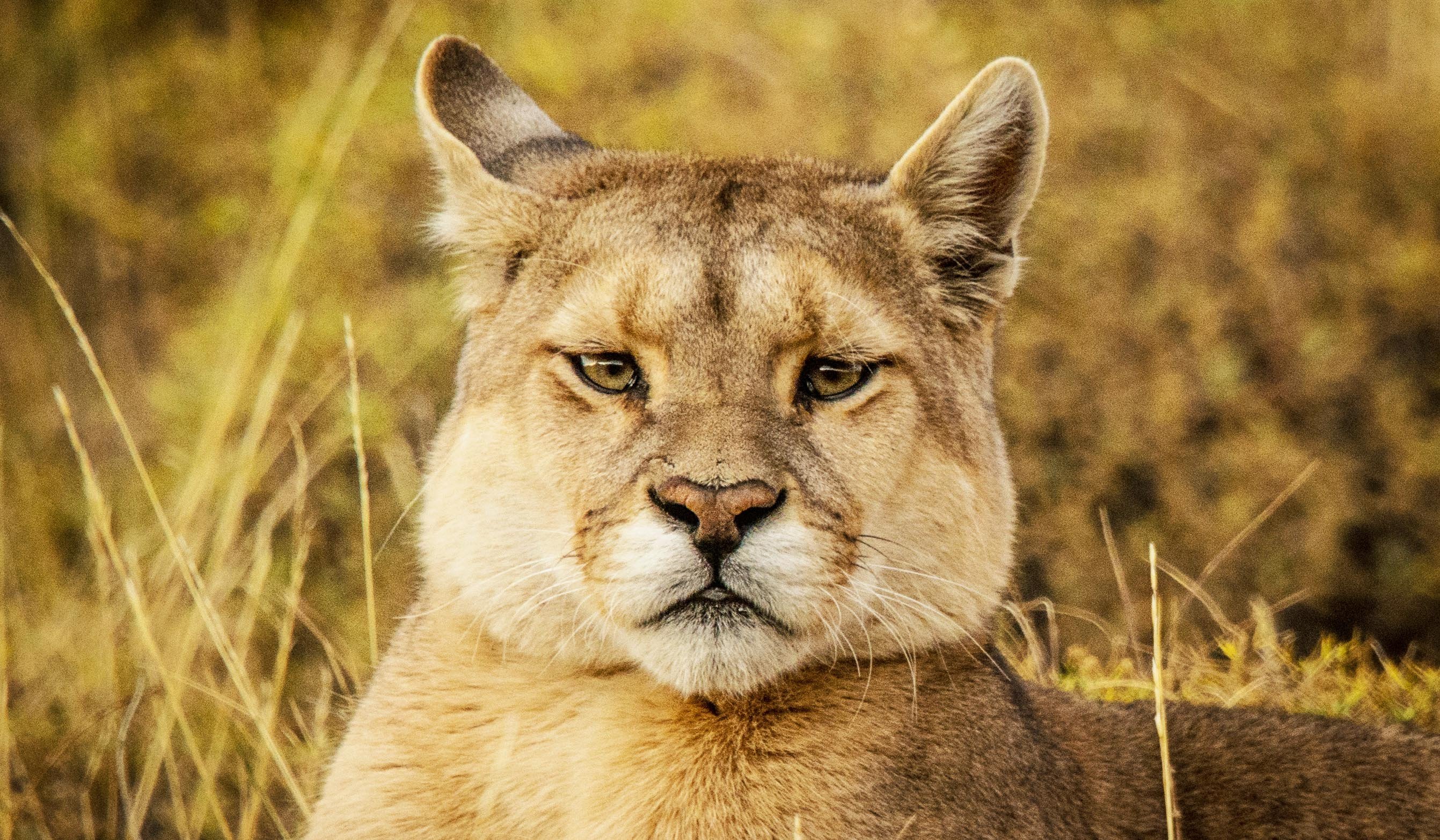 12. Celebrate New Cultures at Carnaval - Don't miss out on South America's biggest party! Across the continent, there are different celebrations for Carnaval. Carnaval de Oruro, Carnaval de Barranquilla and Carnaval de Río de Janeiro are a few popular celebrations to check out.
13. Cruise to Antarctica - Take a once-in-a-lifetime cruise to the icy wonderland of Antarctica! Tours show off magical glaciers and ice formations, as well as unique wildlife. Many tours depart from Ushuaia, Argentina, the world's southernmost city.
14. Wander through South America's Colorful Cities - City life in South America is almost as epic as its landscapes. Valparaíso, Chile is packed with candy-colored buildings and vibrant street art. The city's artistic flair really is something special! Other bright and colorful cities include Cartagena, Colombia and Salvador, Brazil.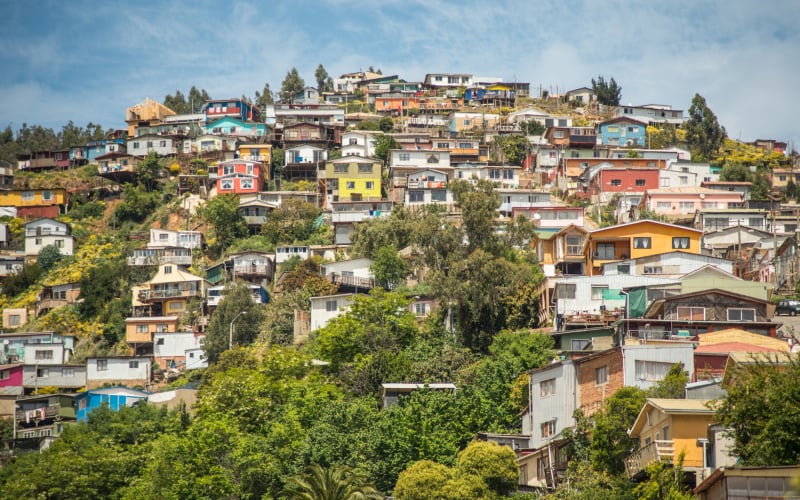 15. Rappel Down Waterfalls - Canyoning is a top activity in Baños, Ecuador. Expert guides take travelers to some of the best waterfalls in the area for some rappelling adventures!
16. Sleep in Your Own Geodesic Dome - EcoCamp Patagonia is a little piece of paradise hidden at the end of the world. This hotel offers a fully sustainable glamping experience for visitors in Torres del Paine National Park. Explore the best of the park by day and settle into your cozy geodesic dome by night.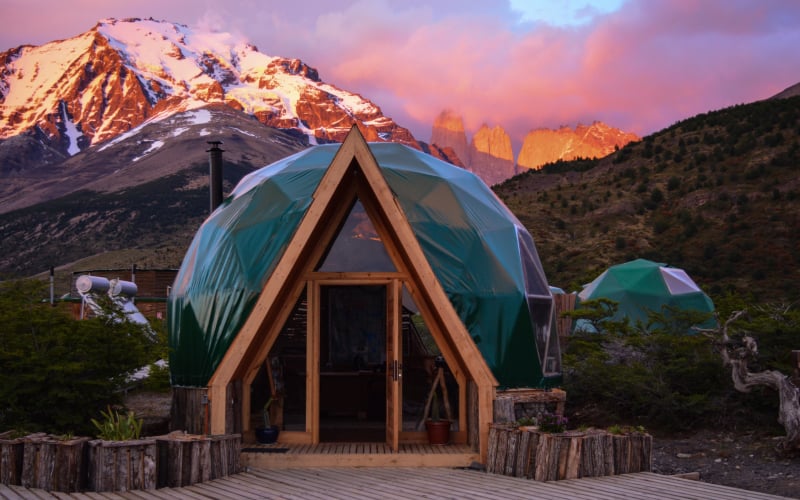 17. See the World's Largest Single-Drop Waterfall - Deep in the jungle of Guyana is the Kaieteur Waterfall. It is roughly 741 feet (226 meters) tall and a very impressive site to see!
18. Soak Your Feet in Colombia's Rainbow River - Caño Cristales is by far one of South America's most beautiful and colorful rivers. Each year, the vegetation blooms into bright pink, yellow, purple and green colors. It's quite a phenomenon to feast your eyes on!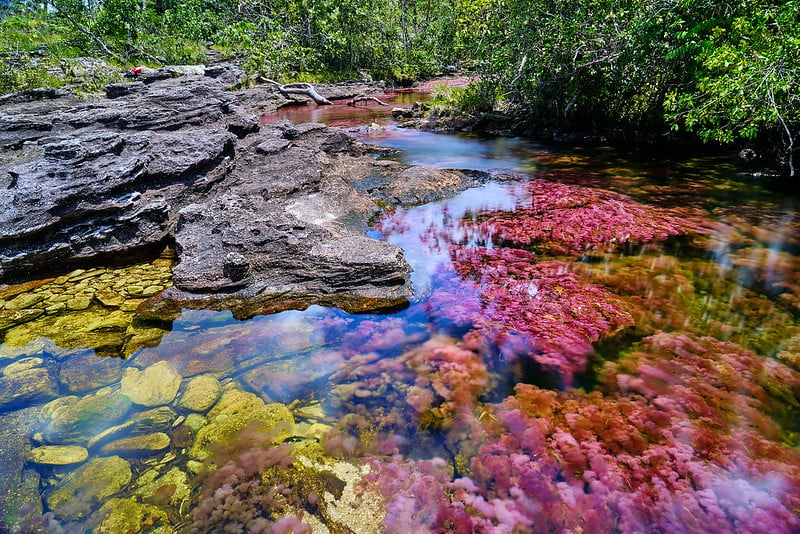 Photo Credit: Pedro Szekely
19. Trek the World's Southernmost Circuit - The Dientes de Navarino Circuit is definitely a one-of-a-kind adventure in South America! Travel to Navarino Island in Tierra del Fuego to embark on a multi-day circuit trek. The weather is wild and the terrain is rough -- but the views certainly do not disappoint!
20. Explore Patagonia's Marble Caves - Alongside the Carretera Austral in Chile's Aysén region is a collection of caves and rock formations in General Carrera Lake. The bright turquoise lake against the marble rocks is one incredible sight to see! Read this blog post to learn more about the marble caves and other stops along the Carretera Austral.
Want help booking your next adventure in South America? The Cascada team is here to help! We offer adventurous tours throughout Chile, as well as in Argentina and Bolivia. Get in touch now to learn more!