Valentine's Day is just around the corner, which means it's time to start figuring out how to mark the occasion. But this year, in place of the usual fancy dinner with wine, why not go right to the source of that aphrodisiac libation and spend Valentines in the heart of South American wine culture: Chile's wine valleys.
Central Chile's dry soil, sheltered valleys, late summer rains, and golden sunshine have proved a match made in heaven for wine-growing. Vines first brought over by colonizers in the 16th century have since proliferated into a diverse array of award-winning varietals, with decadent reds like Cabernet Sauvignon, Carmenere, and Pinot Noir; crisp whites like Sauvignon Blanc; and inspired blends.
As Chile grows ever-more popular amongst the tourists of the world, access to the vineyards of Chile is becoming easier than ever, with new luxurious hotels opening up in the wine valleys, numerous fine-dining options, fun outdoor activities, and tours and wine-tastings available at most vineyards.
With the Colchagua Valley - the cradle of Chile's flagship wine, Carmenere - recently named by Travel+Leisure as one of their top 50 romantic getaways, central Chile's wine district is rapidly establishing itself as the ne plus ultra destination for romantic, wine-filled getaways in South America.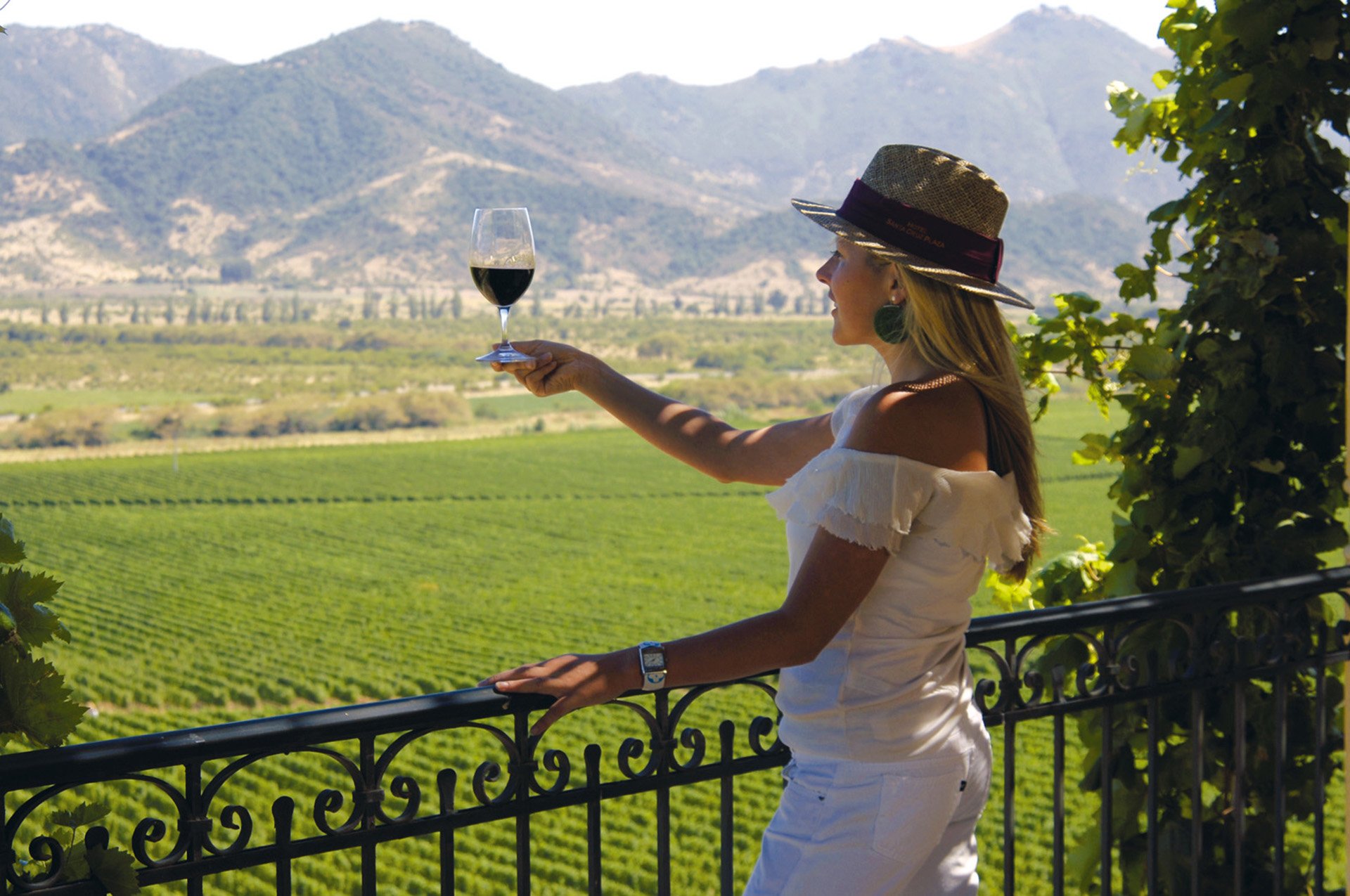 Beautiful Surroundings
The idyllic wine valleys of central Chile are not only ready to satisfy your thirst, but are incredibly easy on the eyes. In spring and summer, rolling mountains rise out of patchwork-quilt fields of vines that stretch across the valley floor, crisscrossed by roads and the occasional hacienda, hotel, or winery hiding in a shady oasis of trees. In fall, the fields turn undulating shades of orange, red, and yellow as the leaves change and wine-growers take to the fields to harvest their grapes (this event is called 'vendimina' and is usually celebrated in early-to-mid March). Wine routes (rutas de vino) take travelers through the most famous wine valleys in the central region, such as Maipo (a roughly 45 minute drive from Santiago), Colchagua (2 1/2 hour drive), and Casablanca (hour-long drive).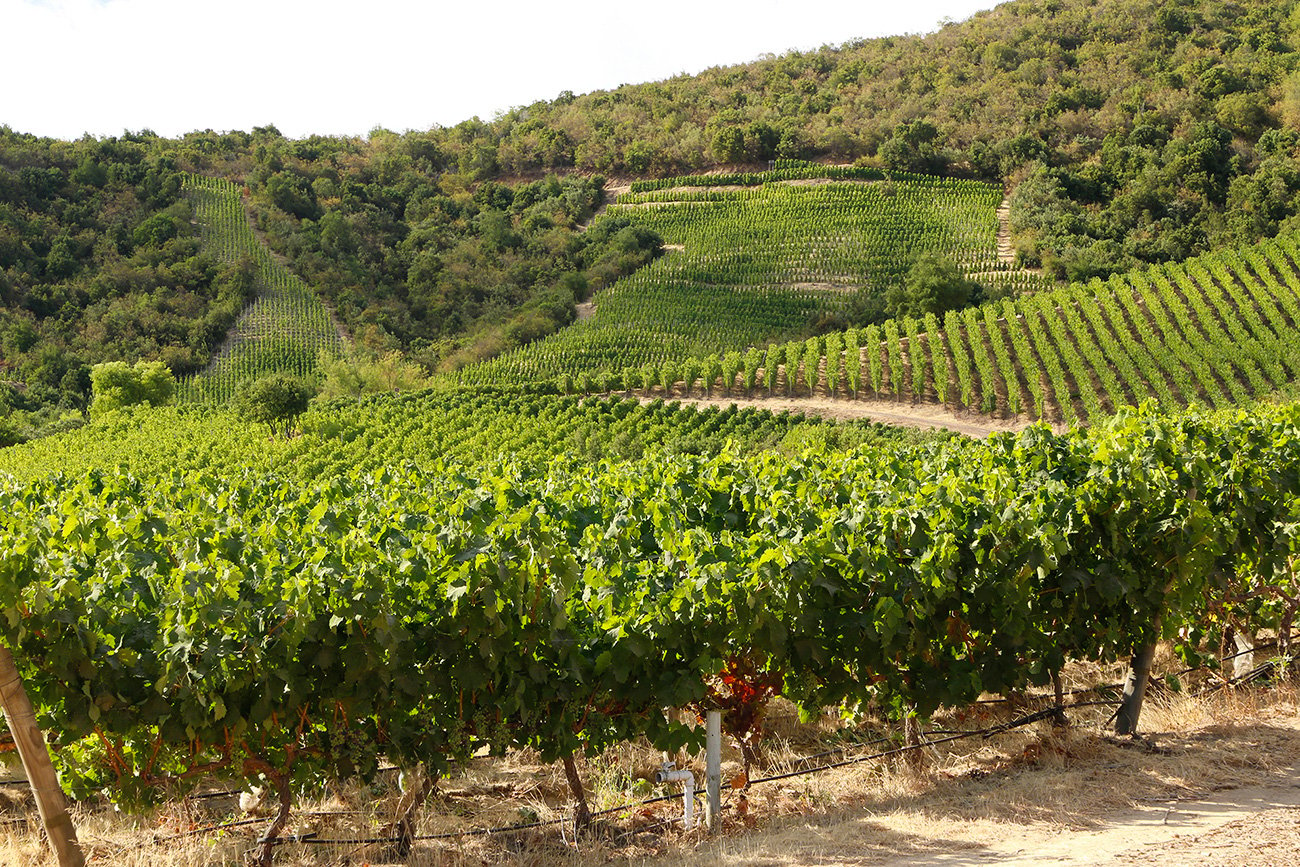 Luxury Accommodations
Thanks to the swelling popularity of Chile's vineyards amongst tourists, boutique hotels, lodges, and high-end accommodations have started popping up in the wine-centric valleys of Maipo, Casablanca, Maule, and others to meet the demand. Built and decorated in a variety of styles ranging from chic and modern simplicity to rustic decor with classically inspired architecture, there's a style to suit everyone's palate. Away from the noise and crowd of big cities, these hotels are quiet, secluded, and perfect for lazy afternoons, late mornings, and nights cuddling under the stars. Find out more about our luxurious getaway options here.
Wine tastings Par Excellence
Red, white, rose, blends, sparkling wine: whatever your taste, Chile's vineyards have something for everyone, so even if you like red and your sweetheart is more of a Sauvignon blanc person, everyone walks away happy. Most vineyards offer tastings of their most popular wines, usually including a small flight of reds and whites. The vineyard's sommelier or representative each discuss the wine as it's being tasted, describing its age, body type, and the different smells and tastes one may find in the wine. For the true wine-lovers, many places will also offer a spit bucket so you can really dive into comparing and contrasting the wines without the tipsiness.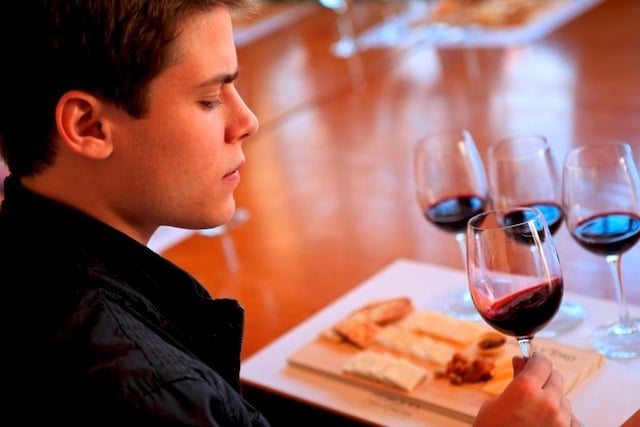 Fine Dining
Since the dawn of man, we've known that with good wine, there must be good food. Although Santiago is the culinary hub of Chile, gourmands will find plenty to love in the restaurants of the wine valleys. Be it a traditional asado of Chile's prime meats, a seasonal treat such as summery pastel de choclo or humitas, or seafood fresh from the nearby coast, delicious and filling meals full of local flavor and zest are to be easy to find - and paired with the best wines, of course!
Go Cycling, Horseback Riding, or Hiking Through the Vineyards
Long roads meandering through immaculate-aligned fields of green vines are the perfect siren call to spend a day or afternoon biking, walking, horseback riding, or taking a carriage ride under a sunny sky. The terrain of the valleys is relatively flat, making for easy-going excursions full of fun and happiness with your partner by your side. You can book a tour for a full day of biking and wine tasting here.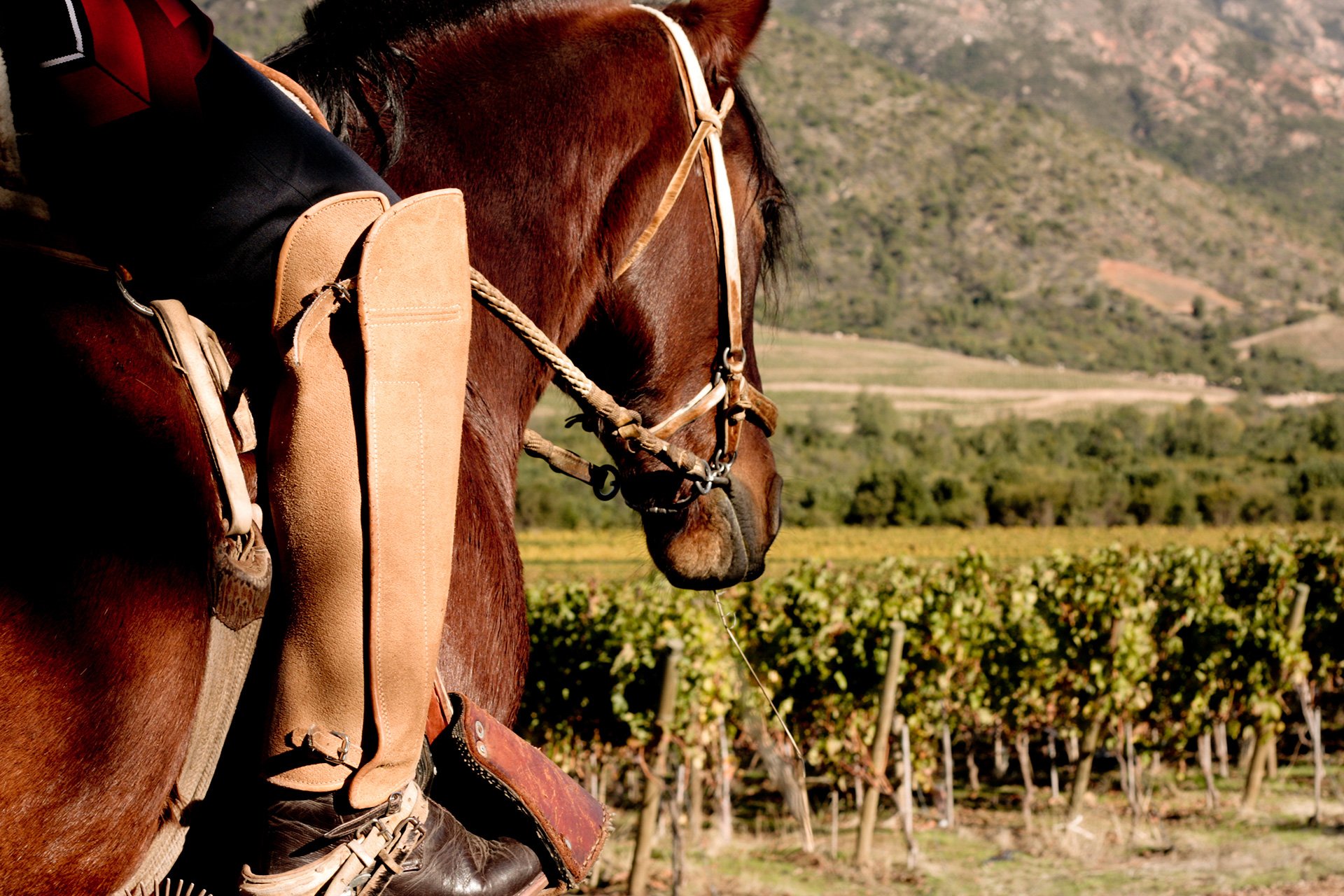 Vineyard Tours
Most vineyards offer tours of the winemaking facilities and aging cellar, followed by a tasting of the winery's finest varietals. Although the wines are the pièce de résistance, the tours themselves are informative and intriguing, offering unique insight into how different vintners grow and age their wine, and what techniques they utilize, such as Vina Nativia's 100% organic natural touch to viticulture.
You'll also be treated to fascinating historical tidbits about the history of winemaking in Chile. At Vina Carmen vineyards, guests can visit the spot where the vine for Carmenere was first rediscovered in 1994 by French ampelographer Jean-Michel Boursiquot, who distinguished it from the merlot vines it had been mistaken for. In the hallowed halls of Concha y Toro in the Maipo Valley, you'll know you're in the presence of New World wine royalty. In addition to being one of Chile's most emblematic and famous wineries, they are the only South American label to be included in the exclusive Club de Marques wine association.
Easy Access to Nightlife and Cultural Activities
Need a night away from heady wines and candle-lit dinners to try something a bit different? Chile's central wine valleys are perfectly positioned to offer guests a multitude of entertainment and activity options. Head to the capital city of Santiago to partake in the city's thrumming nightlife scene, climb Cerro Cristobal to bask in the Chilean sun and take in the view of the city and Andean cordillera, stroll through the boulevards of Barrio Lastarria and Bellavista, and get lost in the energy of one of South America's most happening cities. If a trip to the coast sounds more your speed, the port city of Valparaiso offers fresh seafood, vibrant and diverse street art, and gorgeous hilltop vistas.

Plan your perfect romantic getaway in Chilean wine country here.