In Chile, hiking is not limited to just the Patagonian region! Many parts of the country have great trails to check out, including in the Central Valley. This region offers a distinct type of climate and landscape, along with beautiful flora and fauna to admire. In fact, there are many hiking opportunities right by or in Santiago, Chile's capital city. That means, you can easily escape the hustle and bustle and hop right into beautiful nature within a matter of minutes!
There are so many great trails to pick from, but today we've listed some of our favorites. Without further ado, here are 7 great hikes near Santiago:
1. Aguas de Ramon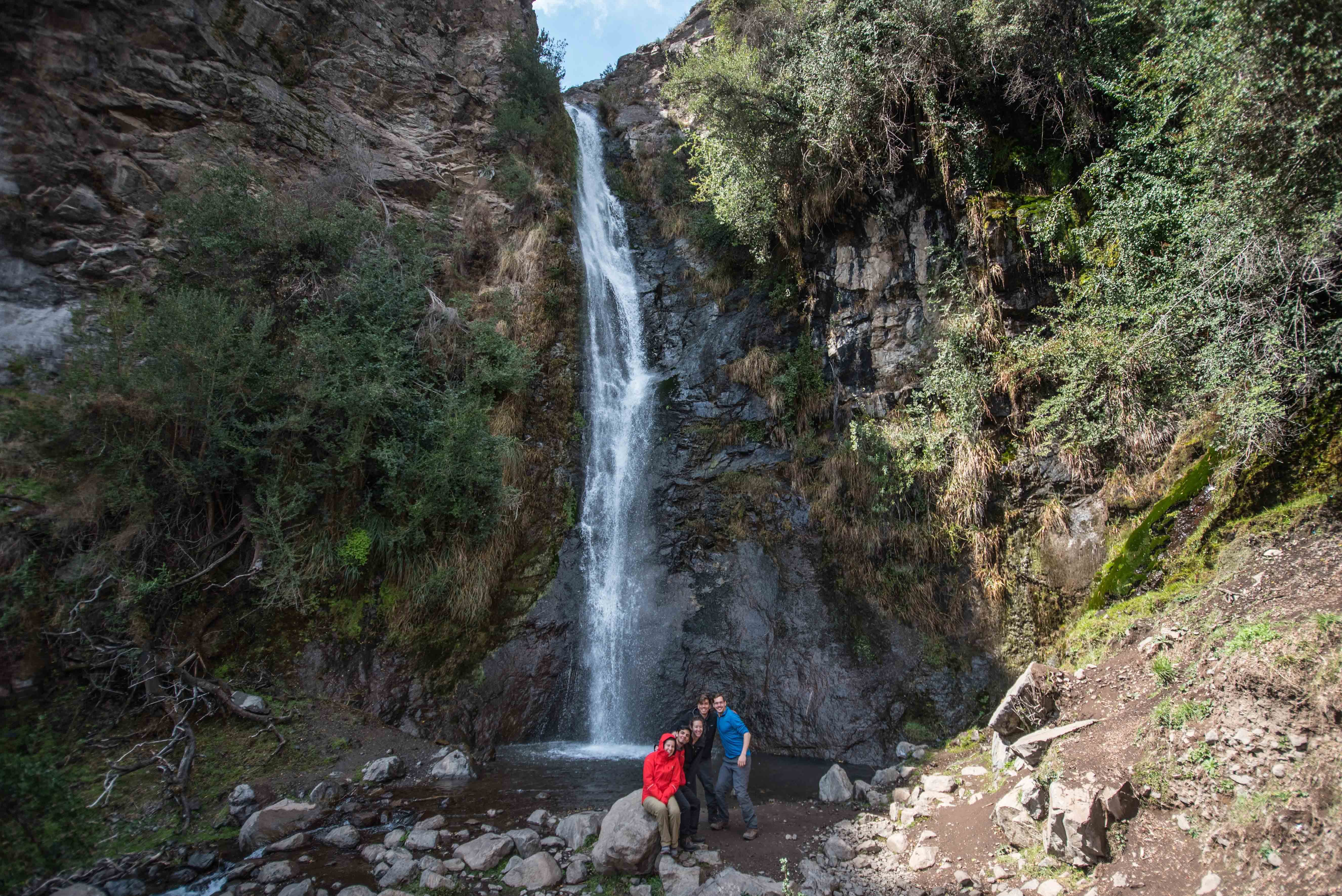 Difficulty: Intermediate
Length: 7-8 hours roundtrip
Location: Santiago
Located on the east side of Santiago, Parque Aguas de Ramon offers a slew of wide, open land to explore! There are a few routes to take, but a common one is Salto de Apoquindo which leads visitors straight to a waterfall! That's right -- there is a waterfall in the middle of Santiago.
The park is home to local fauna, including foxes, tarantulas and various birds. There are also many opportunities to check out local flora that reside in the dry and sunny Santiago climate.
If you are going to complete the full hike, it is important to arrive early to the park! Every visitor needs to check in before embarking on the excursion and you won't be allowed to complete the hike if the ranger does not think there is enough time. Arriving between 8 and 8:30 AM is recommended.
2. Mirador de Los Cóndores
Difficulty: Intermediate
Length: 4-5 hours round trip
Location: Cajón de Maipo
Just a couple of hours outside of Santiago is a great hike to the "Mirador de Los Cóndores." This translates to "Condor Lookout" in English. Based on the name, you might guess that there is a lot of Andean condors on this trail! That's right -- it's one of the best spots to marvel at this massive bird (one that's wingspan stretches to 3 meters).
Keep in mind that you are entering the condors' home. It's important that all hikers are respectful of the birds and observe them from a safe distance. To learn more about Andean condors, check out this blog post.
3. Cerro Manquehue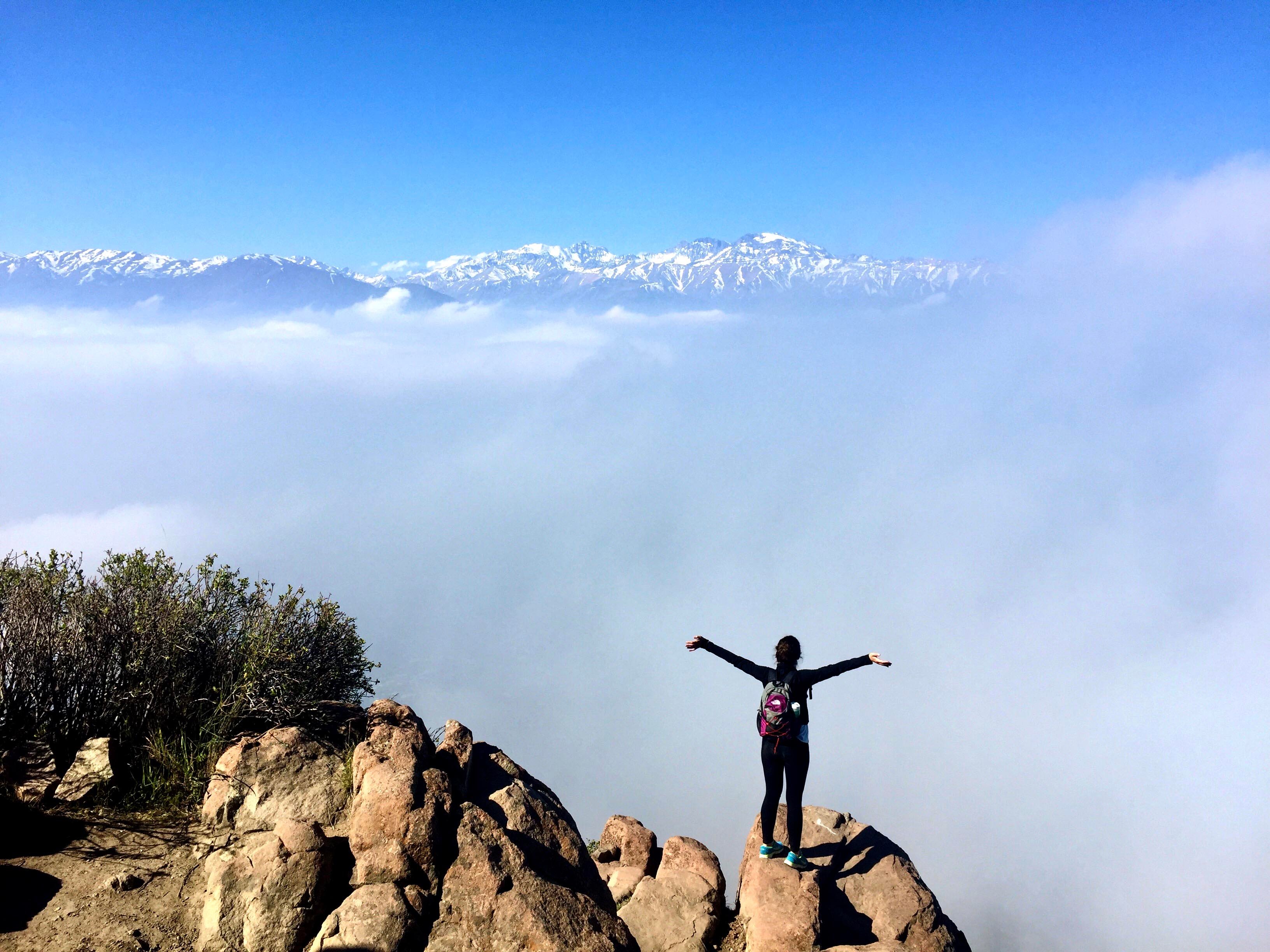 Difficulty: Intermediate
Length: 2-3 hours round trip
Location: Santiago
The Cerro Manquehue trail can also be found in the middle of Santiago. But this one goes straight up hill! It is shorter in distance than Aguas de Ramon, the city's other popular trail, but is significantly steeper. Prepare to strut through the dirt trails, up rocks and to one of the most beautiful spots above the city. You'll sit right beside the clouds!
For those looking for an easier hike, in the same area there is Cerro Manquehuito. This is a smaller hill and doable for hikers of all ages. On a sunny weekend, it's likely you'll spot families, pets and groups of friends hiking up the hill.
For both hills, make sure to wear proper trekking shoes and bring plenty of water. Hiking poles are also helpful due to the steep terrain.
4. Cascada De Las Animas
Difficulty: Easy
Length: 1.5 hours roundtrip
Location: Cajón de Maipo
Nestled in the Cajón de Maipo, is 3,600 hectares of beautiful land and nature. This nature sanctuary is just an hour or two from Santiago and offers fun adventure activities, as well as cozy accommodation. For hikers, there is a family-friendly trail that leads to three breathtaking waterfalls.
The hike cost 7,000 CLP and is led by an expert guide. Your guide will share some history and information about the area. Additionally, visitors will pass by the Refugio Animal Cascada and might be lucky enough to spot a puma! This Refugio is an animal sanctuary that has rehabilitation programs for native fauna and education opportunities.
5. La Campana National Park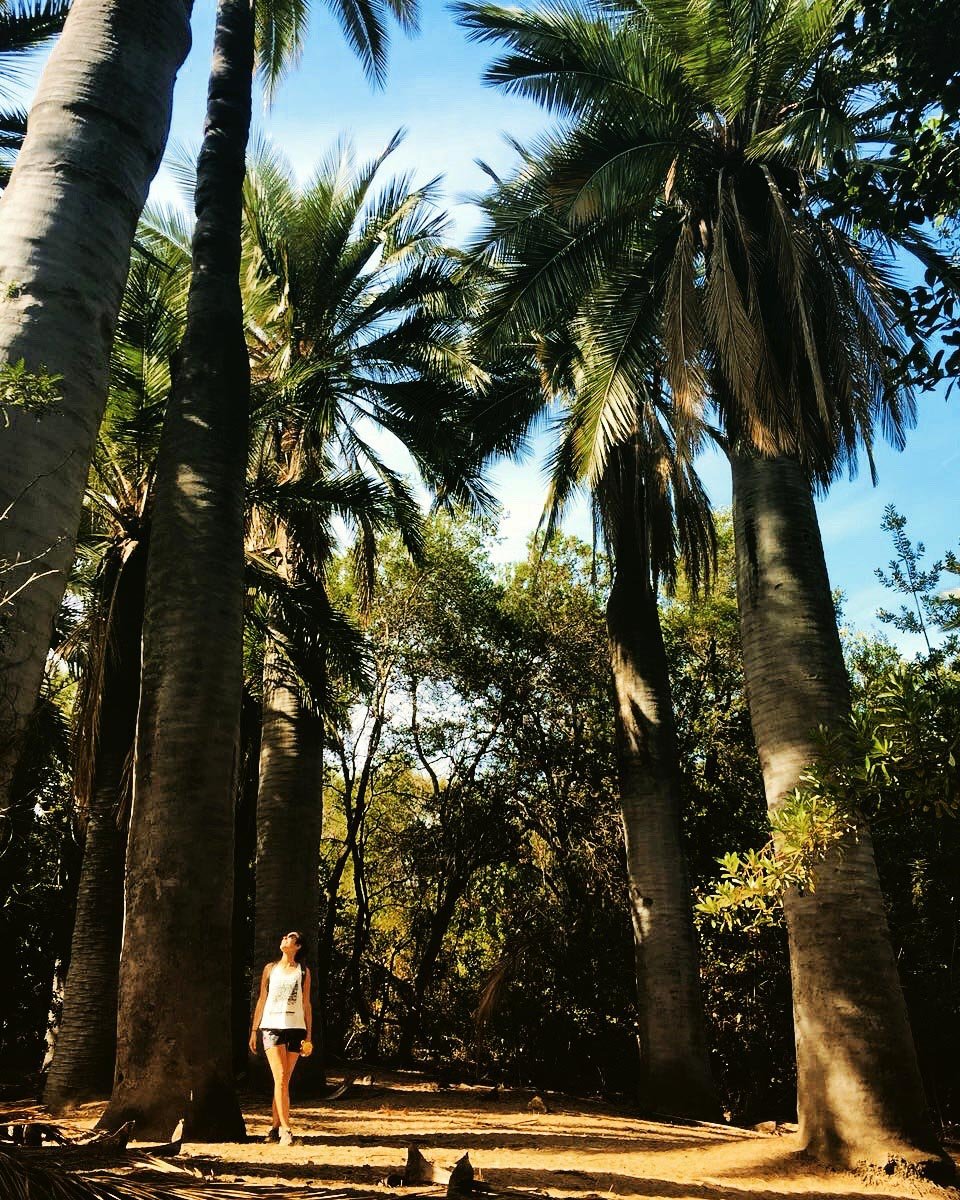 Difficulty: Intermediate
Length: 5-6 hours roundtrip
Location: Olmué
Palm trees galore! La Campana National Park is the perfect place to spot the Chilean palm trees. In this national park, there are hundreds of trees, as well as many beautiful landscapes. You can camp, bike, hike and more!
One great hike in the park is the Amasijo- Portezuelo Ocoa Trail, which leads visitors into an area filled with palm trees. Just make sure to pay careful attention to the pathway. An area with so many similar-looking trees can be confusing.
6. El Morado National Monument
Difficulty: Intermediate
Length: 5 hours roundtrip
Location: Cajón de Maipo
Another fantastic hike near Santiago is at El Morado National Park. It's an opportunity to see one of the region's most beloved glaciers! Hike in the midst of the Andes, traveling through rocky terrain and amongst blooming wildflowers. The grand prize is a stunning view of San Francisco Glacier and lagoon -- it makes a great stop for lunch!
After completing the full 5-hour journey, you can stop by the hot springs to sooth your muscles. Cascada Expediciones offers a fantastic all-day excursion to visit the glacier and the hot springs. Check out the itinerary here.
7. Cerro Pintor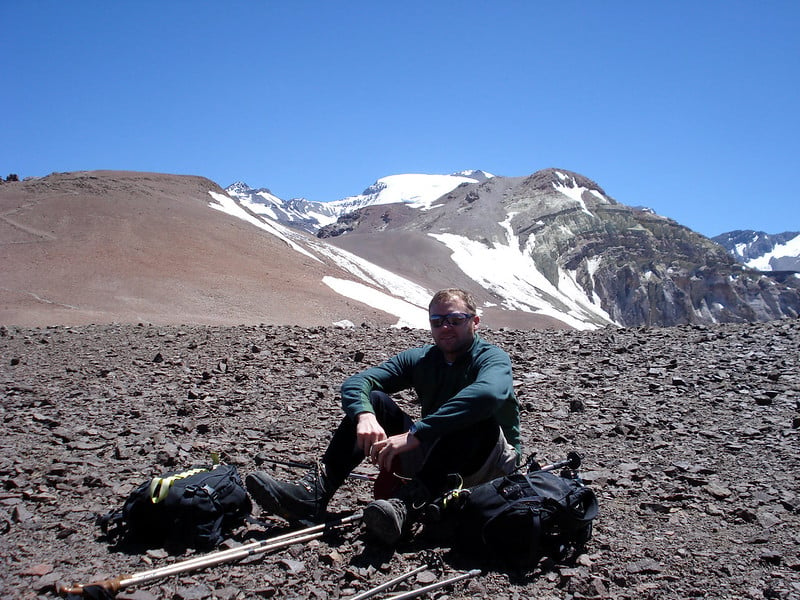 Difficulty: Demanding
Length: 8 hours round trip
Location: Santiago (surrounding areas)
Cerro Pintor is a fantastic day trip for experienced hikers that are up for a challenge! The trail goes up a very steep hill and reaches an altitude of 4,200 meters above sea level! Not to mention, the hike takes a full day to complete.
Cerro Pintor lies close by a popular ski center in the Andes and offers some spectacular views of the surrounding area. Due to the route's high altitude, it is recommended to stay well hydrated before and during the hike. Hikers should drink at least three liters of water per day for at least a week prior to the excursion. Additionally, everyone must come prepared with proper boots, layered clothing and hiking poles. Crampons should be used if snow or ice is present.
Did you like our post "7 Awesome Hikes Near Santiago?" Check out the rest of our blog for more tips and ideas of what to do in the Central Valley. We can show you places to eat, wineries to try, museums to visit and more!