There are so many reasons travelers come to Chile: unique wildlife, stunning nature, wild adventure sports and most importantly -- delicious wine. That's right, Chile is one of the top wine producers in the world, exporting roughly 2 billion dollars of wine in 2017. Its prestigious reputation in the wine industry draws in people from around the world.
With autumn right around the corner, it's an exciting time for wine-lovers. The autumn months mark the harvest season in Chile. That means there are wine celebration and many delicious tasting opportunities, along with bright fall colors and a picturesque landscape. There are tons of great wineries you can visit in Chile. Let's take a look at some of the best:
1. Concha y Toro Vineyard
Travel an hour or so outside of Santiago and you will come across the Concha y Toro property. It's a big area with beautiful scenery, fields of grapes, a production area, a small restaurant and a wine store.
At Concha y Toro, visitors can actually try the grapes from the vines to get a better sense of the different types of grapes used. Additionally, Concha y Toro will take you down to the famous wine cellar called Casillero del Diablo, which is also the name of the company's popular wine. This cellar also has an eerie legend, which you can learn all about on your visit!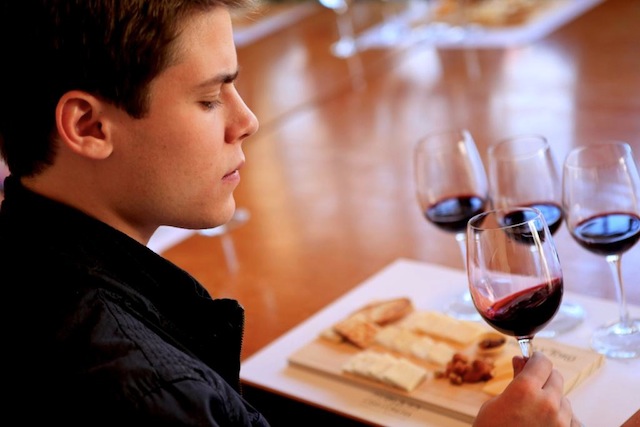 2. VIK Vineyard
VIK Vineyards in nestled within the Millahue Valley, an area known by the indigenous people as "Place of Gold." This vineyard prides itself on the unique and stylish infrastructure, tasting opportunities and a world-class restaurant.
If you take a tour with Cascada Expediciones, you will get a unique experience at VIK Vineyards. We take our travelers on a horseback riding trip through the fields and taste wines paired with food prepared by Rodrigo Acuña Bravo, a well-known Chilean chef who incorporates unique flavors and local ingredients in his meals.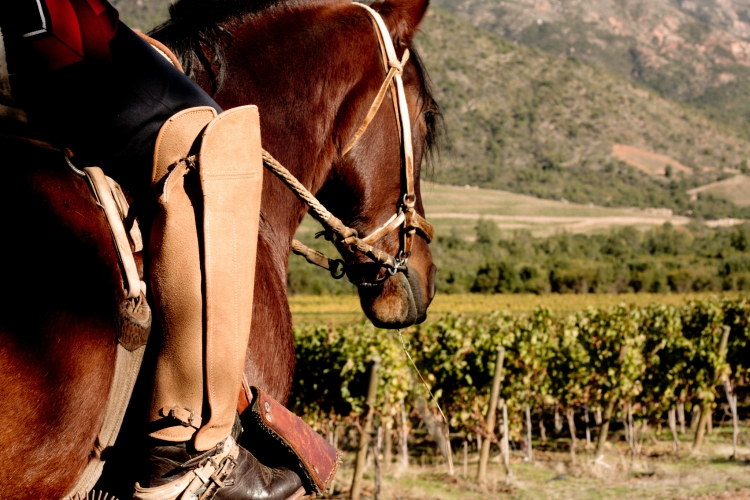 3. Emiliana Vineyard
If you are in the Casablanca Valley, make sure you stop by Emiliana Vineyard. This winery is listed as a top pick by Lonely Planet! It's an organic vineyard and the company is highly recognized for their biodynamic and sustainable practices for producing delicious wine.
The wine has been awarded on numerous occasions for its high quality and exquisite flavor. It's a great spot to check out if you are traveling through the Casablanca Valley.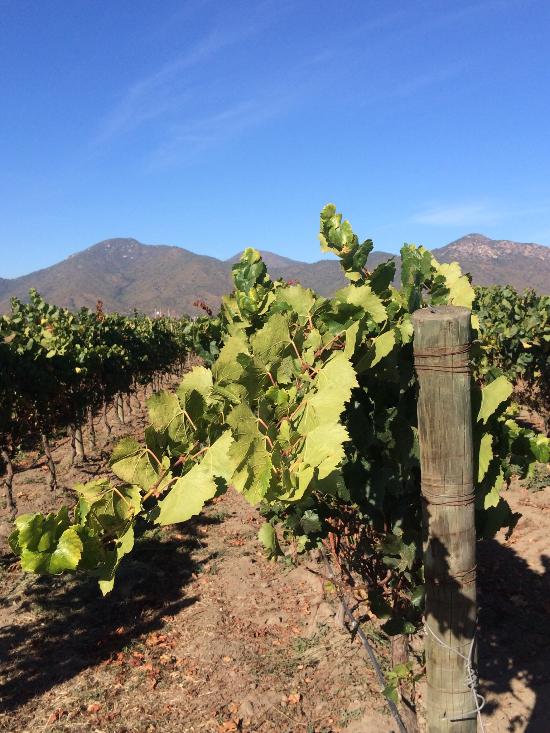 4. Santa Cruz Vineyard
The Santa Cruz Vineyard is stunning, especially if you are visiting during the autumn months. Take a cable car up to the top of the hill and you will get a beautiful view of the valley. Additionally, you can check out their cultural displays, which portray the original indigenous villages from Chile.
This vineyard offers a lot of fantastic tasting and tour opportunities for visitors. They even have a night option, where you can drink wine under the stars!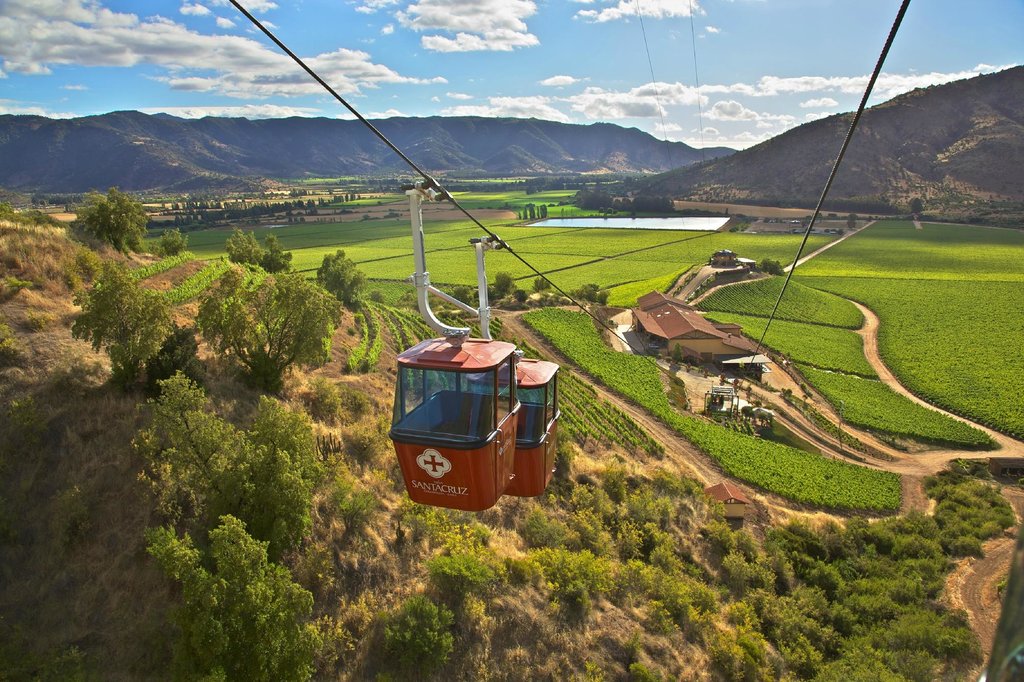 5. Neyén Vineyard
Make sure you check out the Neyén Vineyard, situated within the Colchagua Valley. It's a beautiful area and a nice place to take a leisurely walk with a glass of wine.
Take a tour with Cascada Expediciones and we will bring you on a lovely morning hike through the Neyén Vineyards, introducing you to the region's flora and fauna. Afterward, you can try some flavorful wine, accompanied by a tasty, country lunch!
To learn more about Chile's incredible wines, sign up for a tour with Cascada Expediciones, Chile's award-winning travel company!