When you think of Chile, do you picture the Andes Mountains, standing row upon row like sharks teeth? Do you imagine wistful Patagonia with its sleepy glaciers? Perhaps the Atacama Desert and its moonscape is what springs to mind. Well you're not wrong, Chile does have an outstanding natural landscape to explore. But what about its cultural side? Chile is home to 5 UNESCO World Heritage Sites that recognize places of special cultural significance, with many more applications in the pipeline. Exploring Chile's World Heritage sites gives you an insight into the human story threaded into the majestic landscape!
1. Easter Island: Rapa Nui National Park
Easter Island - or Rapa Nui as it's called in Polynesian - is not only one of the most remarkable cultural phenomena in Chile, but anywhere in the world. It is famous for the iconic stone statues that stand in lines along the shores, half buried in the hills, and in a state of incompletion in abandoned quarries. The statues were carved by a Polynesian people that arrived around AD 300, although nobody is quite sure how they arrived at such an isolated place. Nevertheless, once they had settled they set about developing their unique traditions in complete segregation from the rest of the world, making them totally unique. Check out Cascada's Easter Island Tour!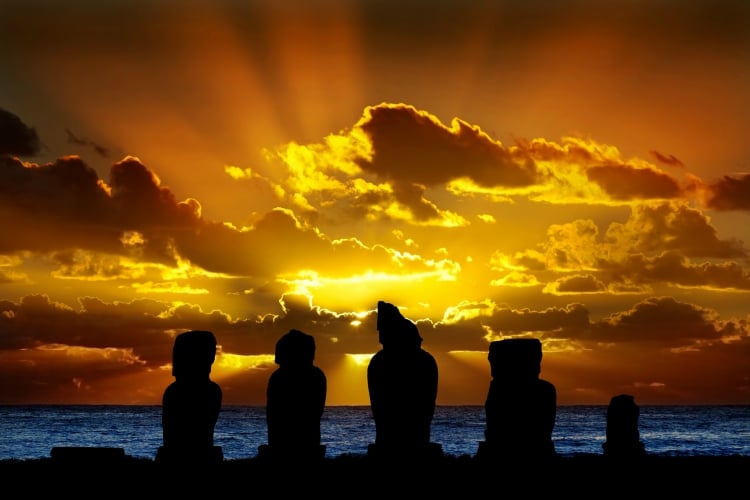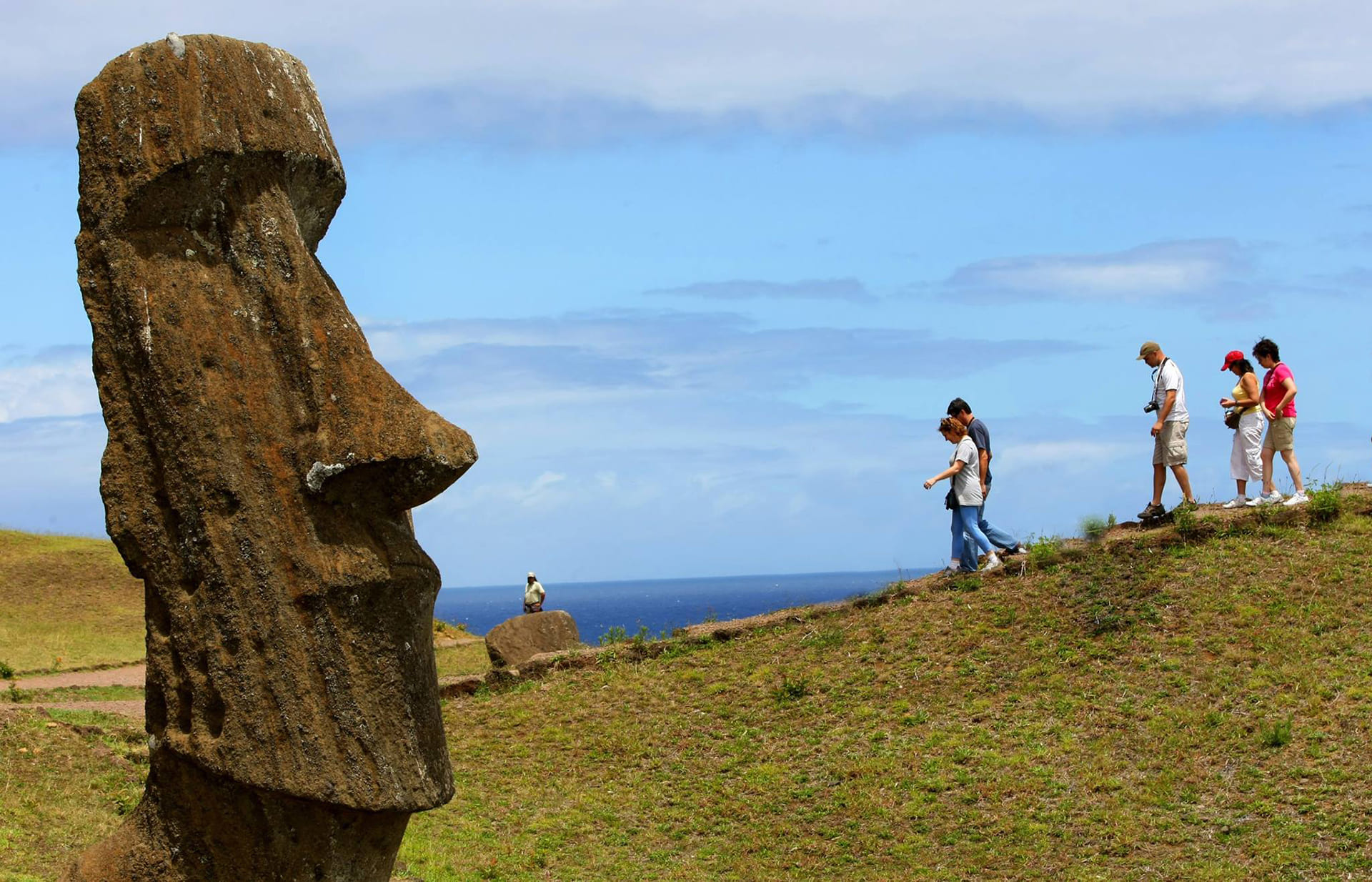 2. Humberstone and Santa Laura Saltpeter Works
Chile's landscape is not just beautiful to look at, it also holds the key to the huge mineral deposits that have driven the country forward industrially and economically. The works at Humberstone and Santa Laura and the company towns around them, which have lain in ruins since the collapse of the saltpeter industry in 1929, are a testament to this history and the specific culture that grew up around it. Those living and working at Humberstone and Santa Laura defied the extreme demands of conditions in the Atacama Desert to create a vibrant community and even managed to find the time to campaign for greater social justice!
3. The Churches of Chiloé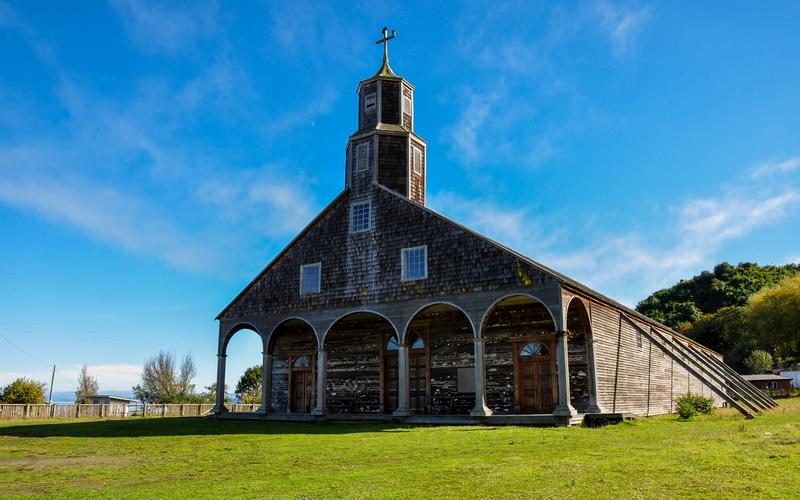 Chiloé is an archipelago of several islands separated from mainland Chile by a narrow channel of water. The distance may not be great, but Chiloé is known for its distinctive culture, food and architecture that sets it apart from the rest of the country. Of special interest to culture vultures are the wooden Jesuit churches that make up this World Heritage Site. Although there were originally over 100 churches dotted throughout the islands, now only 50 to 60 survive. The churches stand out as an example of the successful fusion of indigenous and European culture to create a form of wooden architecture found nowhere else on Earth.
4. Sewell Mining Town
If you think you're all mined-out after

Humberstone

, think again!

Sewell

is a different sort of ghost town altogether. Located at a remote spot high up in the Andes, the company town may be abandoned, but the copper mine which it once served is still very much alive and kicking. Perched between the barren peaks, the handful of fragile buildings once housed some of the most modern facilities in Chile; a cutting-edge hospital, a bowling alley, a free cinema with the latest films flown in from the United States, and Chile's first ever Olympic-sized swimming pool! These days, visiting the town is a great way to see Chile's mining past contrasted against its present day development.
The Seaport of Valparaíso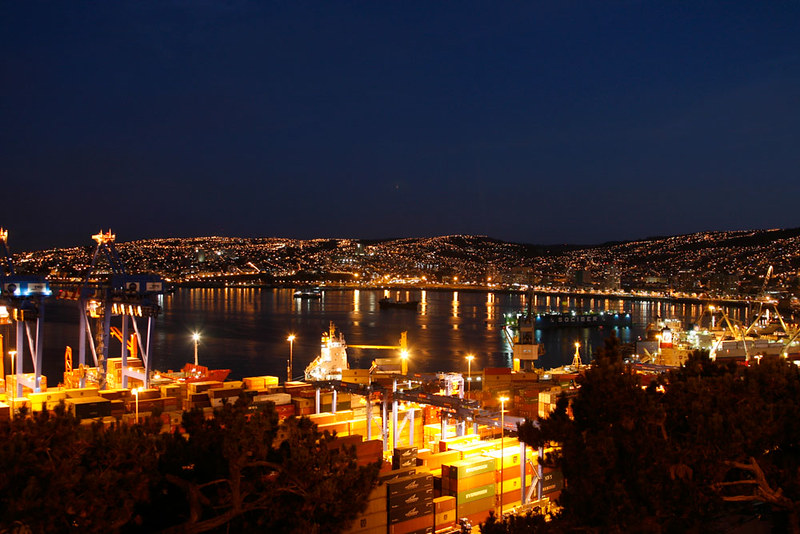 Valparaíso is a port town just a few hours drive from Chile's capital Santiago. It makes the UNESCO list for its 19th Century urban architecture which is simultaneously typical of styles elsewhere in Latin America but is also uniquely adapted to the steeply climbing bay. Whereas many of Chile's cities are set out in a grid pattern, Valparaíso's particular hilly landscape makes it a place of winding streets and climbing staircases that refuse to fit the mould. Visitors to the city shouldn't miss the chance to ride in one of the surviving antique funiculars to experience the city through the eyes of its 19th Century residents. Check out Cascada's day trip to Valparaíso!
Have you visited all five of Chile's UNESCO World Heritage Sites? Take a look at our organized options or contact us!