Chile is known the world over for the quality and affordability of its wines. But if wine on its own isn't your tipple of choice, you shouldn't assume that Chile has nothing to offer you. With an abundance of fresh, seasonal fruit and a rich culinary heritage, Chile is also home to a wide range of original cocktails. Here we take a look at some of Chile's best drinks!

Pisco Sour
If we're talking about cocktails in Chile, Pisco Sour is the only place to start. Whilst there's an ongoing debate as to whether Pisco Sour is a Chilean or a Peruvian invention, the truth is that the respective drinks of each country are so different that many people don't consider them to be the same cocktail at all. The difference starts with the Pisco itself, a grape brandy which in Chile is produced in the Elqui Valley region and aged in wooden barrels (Peruvian Pisco is not aged). When it comes to the cocktail, the Chilean Pisco Sour is a combination of Pisco, lemon juice, powdered sugar and ice, but does not usually include egg white which is more typical of the Peruvian variant. When all's said and done, the best way to work out which style of Pisco Sour you prefer is to head down to South America for a visit and try them both!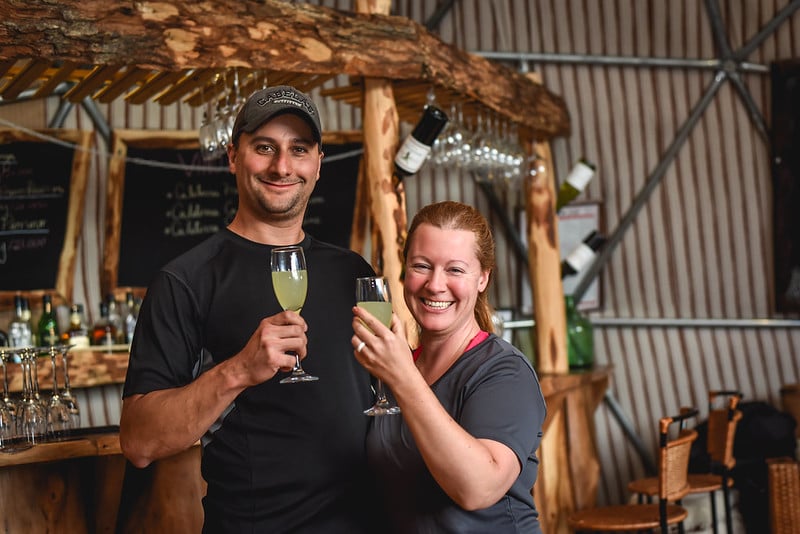 Terremoto
It's probably a bit of a stretch to call the Terremoto a cocktail, but if you're exploring Chile's drinking culture you can't leave without trying one. Terremoto literally translates into English as 'Earthquake' and the drink takes its name from the jelly legs that result from drinking it. The base of the drink is pipeño, a kind of young, sweet, fortified wine which is light brown in colour. To that, a couple of dollops of pineapple ice cream and a dash of aromatic Fernet are added and the Terremoto is complete! Although originally served in a 400 millimetre glass, the drinks is also available in smaller servings (known as 'Aftershocks') or large jugs (known, for fairly obvious reasons, as 'Cataclysms').
Cola de Mono
Sometimes referred to as "Chilean baileys" due to its loose resemblance to the Irish Cream, the Cola de Mono is a milky cocktail usually served around the time of Christmas and New Year. Since Christmas in Chile falls in the middle of summer, this cool and refreshing drink is ideal for enjoying a moment of festive cheer in the sunshine. Aguardiente spirit is mixed with milk along with sugar, coffee and cloves. Other flavourings including cinnamon and orange zest are also common, and some Chileans prefer to use condensed milk instead of sugar to achieve a creamier texture. It is possible buy Cola de Mono in the shops throughout the festive period, but it's generally agreed that homemade versions are alway much better.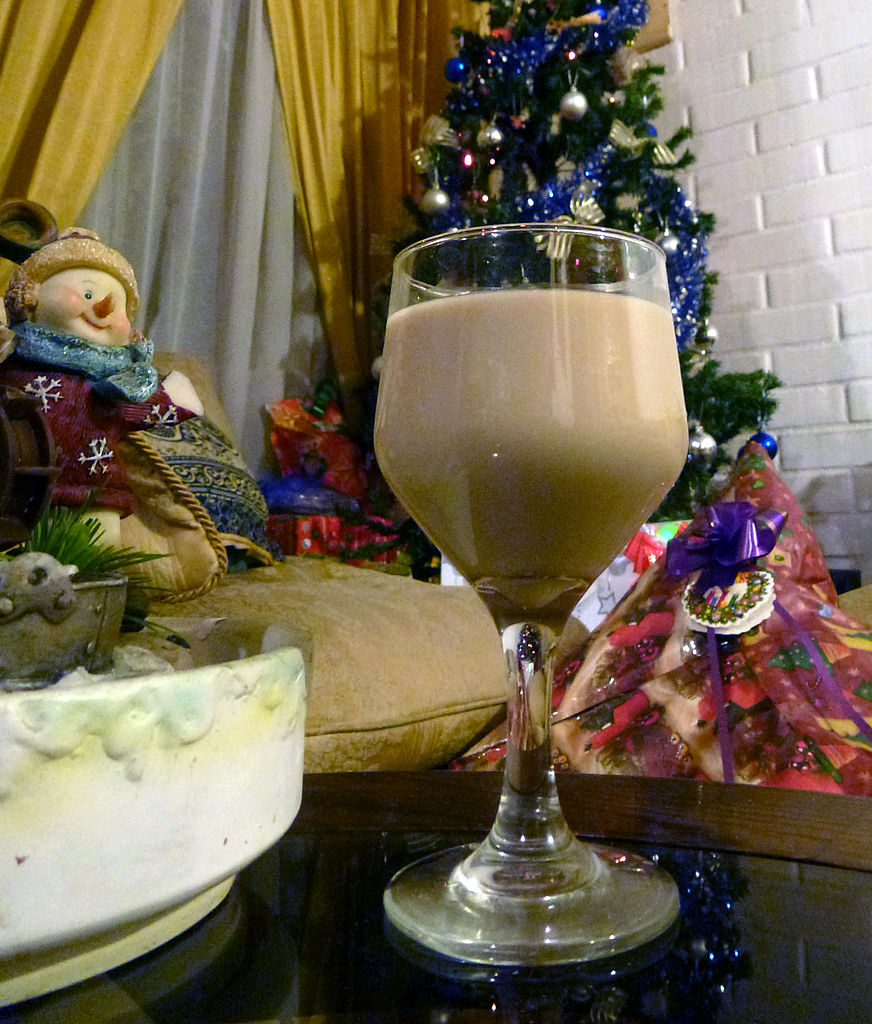 Borgoña
This drink is a popular punch that makes great use of some of the tasty fresh fruit that Chile is known for. It comes as no surprise that this drink originated in Chile's central valleys, where the land is striped with vines belonging to the country's many wineries. Borgoña takes a deliciously refreshing Chilean red, such as the iconic Carménère, and combines it with a healthy serving of chopped strawberries. The drink may be serve immediately or left to infuse, and sugar is sometimes added according to personal preference. Nothing says summer in Chile like a glass of Borgoña!


Navegado
The Navegado is another Chilean drink that makes use of its excellent local wines. This one may well be familiar even to first time visitors to Chile, since it's a variation on the mulled wine or gluvine recipes that are popular throughout northern Europe around Christmas time. In Chile, winter falls during the months of June to August and while temperatures are generally mild they can become quite chilly in the south of Chile where this drink originates. Red wine is heated gently with sugar and aromatic spices including cinnamon and cloves, as well as slices of orange. Navegado translates into English as "sailed wine" since the floating orange slices are said to look like ships sailing on the sea.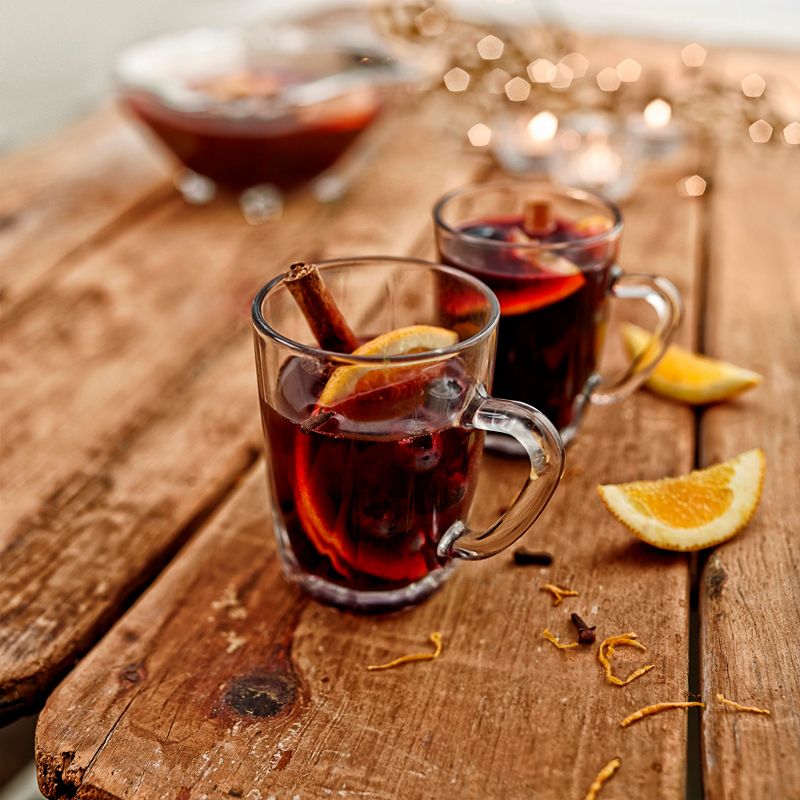 Serena Libre
Just as Chile's distinctive regional geography impacts on its cuisine, it also influences drink culture up and down the length of the country. As such, in the region of Coquimbo on the edge of Chile's northern Atacama Desert, we find the Serena Libre. This cocktail takes the region's signature produce, the papaya, and turns it into a uniquely north-Chilean cocktail. The alcoholic base for the Serena Libre is Pisco, which also originates in this particular area of Chile. A single measure of Pisco is combined with three measures of local papaya juice and finished off with powdered sugar to taste.
If you're going to try all of these Chilean drinks, you'll need some food to keep you going! You can read more about typical Chilean cuisine. And if all of this talk of food and drink has really got your mouth watering for more, why not check out our Chile tours to explore Chile's cocktail culture for yourself!