One word to describe Chile? Adventure.

This South American country is packed with high-thrill adventure sports! The best part? There's something for everyone. Look out for a range of exciting excursions, suited for couples, friends, families with kids, solo travelers, adrenaline-junkies and more!
Biking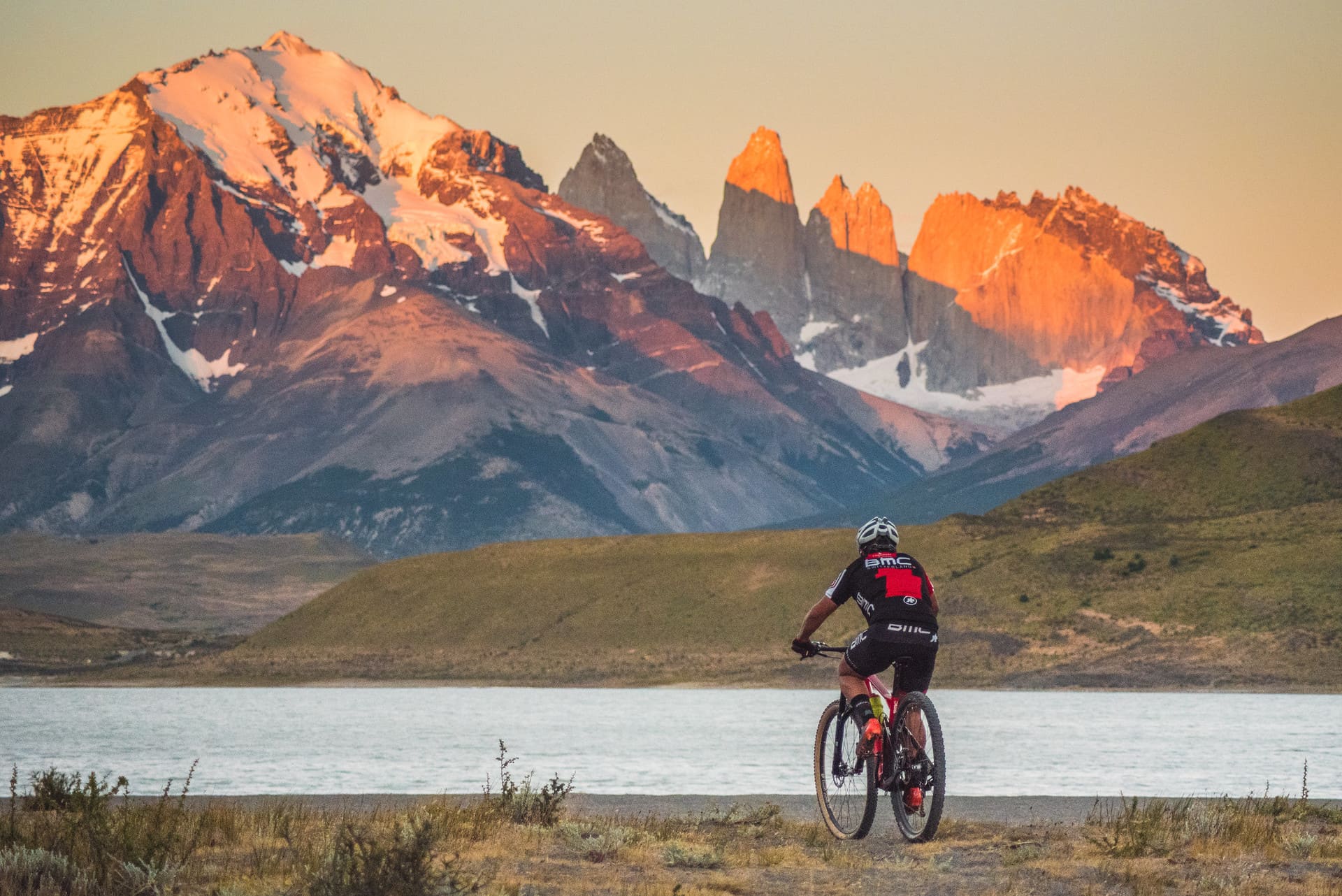 Take your bike to the trails on a thrilling ride down one of Chile's many pathways. It's an opportunity to ride among nature and experience biking in an entirely new way.
Mountain and/or trail biking varies from urban biking and it's a unique activity to try. Some excursions require travelers to have prior mountain biking experience due to the difficulties of the trail. "People need to have knowledge of when and how to turn the gears at the correct moment," said Multi-sport guide Pablo Otero. "Also you need to have good stamina and endurance on a bike." But with a little preparation and a sense of adventure, travelers can take to some of Chile's best mountain biking pathways.
Popular biking excursions include a ride through Laguna Azul estancia in Torres del Paine or through the hills in Huilo Huilo Biological Reserve.
Make it Extreme: Speed down Devil's Hill! In the Atacama Desert, Cascada's multi-sport program gives travelers the chance to take a 30 km ride straight downhill.
Trekking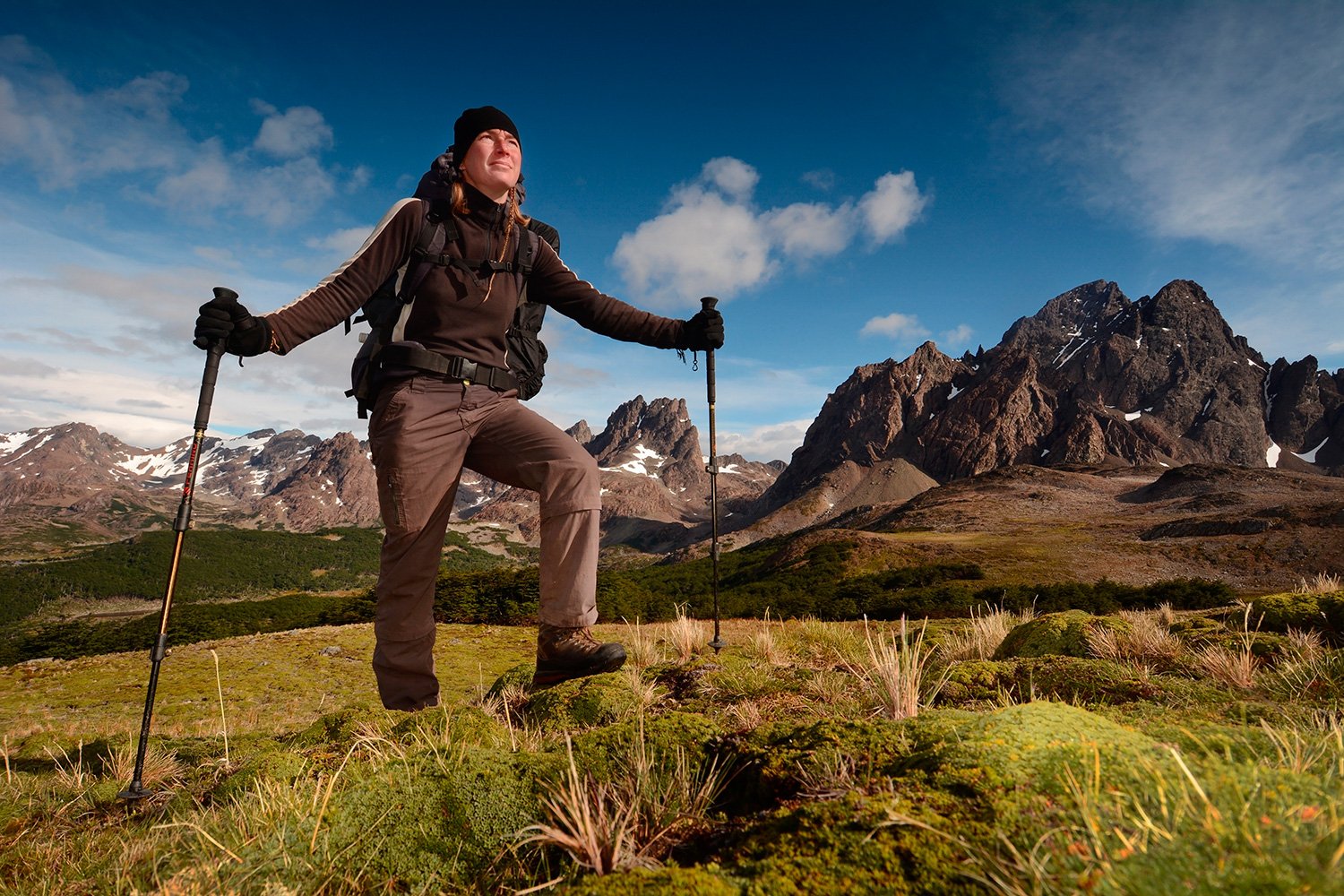 Here at Cascada, we love trekking! There are so many benefits of spending your day on a walk through nature. It's an opportunity to clear your head, observe your surroundings, connect with new people and challenge yourself.
There are trails throughout the country, but we especially love trekking in the South! Patagonia has some of the most beautiful nature on the planet and so many national parks to explore. You can spot waterfalls, glaciers, mountains, forests and all sorts of native flora and fauna.
Trekking is an activity for all ages and abilities. Families with small children can go for a milder walk, such as the hike around Laguna Azul. While those looking for an intermediate excursion can go for a longer and more challenging day trek, like the French Valley or Lazo Weber Trek.
Make it Extreme: Go for a multi-day circuit! Chile has some demanding treks, such as the Paine Circuit in Torres del Paine or the Dientes de Navarino 6-day Trek in Tierra del Fuego. Check out our Paine Circuit and Diente de Navarino videos to learn more.
Rock Climbing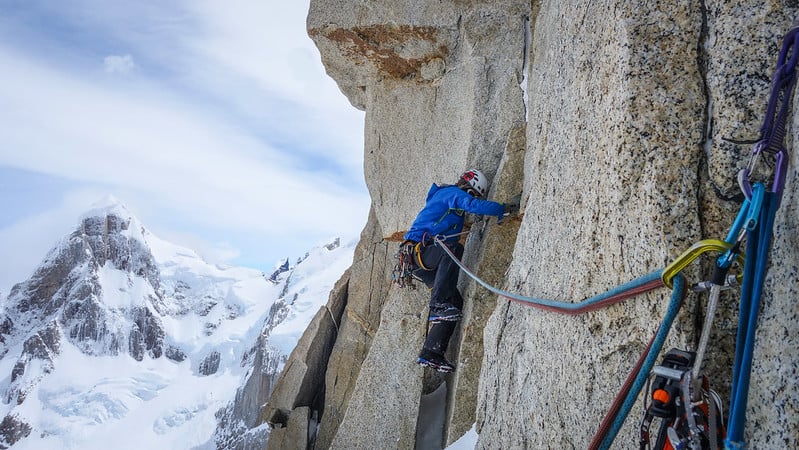 Climbers love to explore Chile's rocky peaks. There are places to climb throughout Chile and oftentimes, there are climbing options for multiple levels in the same location. Below are some popular climbing spots to try:
Socaire in the Northern Region
Cajón del Maipo in the Central Region
Valles de Los Cóndores and Chillán further south
Chaltén, Puerto Natales and Torres del Paine in Patagonia
Make it Extreme: Tackle the Paine Towers! See how two brothers and their friend scaled these monstrous beasts.
Kayaking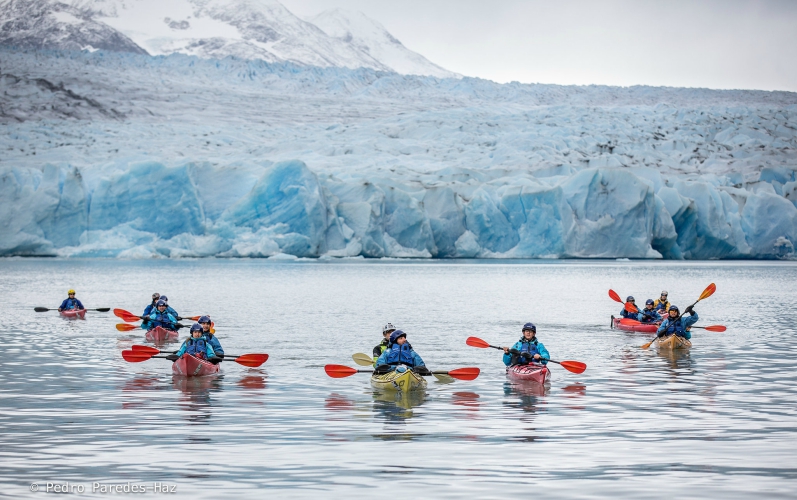 Take your adventurous spirit to the water! Chile has beautiful rivers, lakes and the ocean to test out your kayaking skills.
If you are looking for a relaxing day on the water, check out Laguna del Inca in Portillo or Lake General Carrera to see the Marble Caves. While a more challenging experience could be a multi-day excursion, such as Patagonia Sea Kayaking 3-Day Explorer. On this adventure, travelers paddle through the famous Torres del Paine National Park and its mesmerizing landscapes.
Make it Extreme: Paddle through white water rapids! Futaleufu River has some fierce waters, along with extraordinary scenery of Northern Patagonia.
Trail Running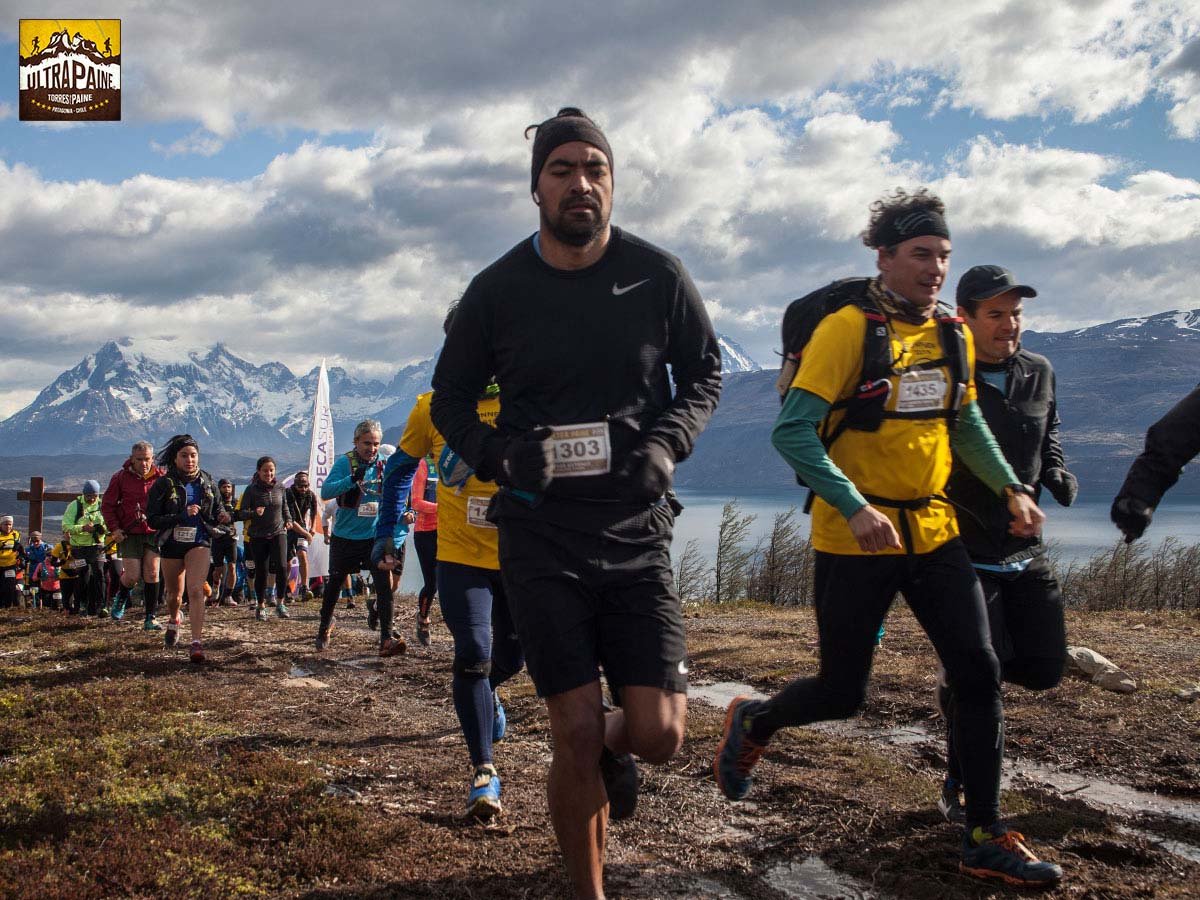 Photo Credit: Claudio Silva
If you prefer a faster pace on the trail, try running! Trail running is a popular sport for a variety of ages and a fantastic way to enjoy the great outdoors.
In Patagonia, there is an annual running event called "Ultra Paine." Athletes hit the trail and race through Torres del Paine National Park. Our hotel EcoCamp Patagonia offers an all-inclusive package for runners. This includes delicious meals, cozy accommodation, guided excursions and transfers to/from the airport and race.
Make it Extreme: Go for 80 km! The Ultra Paine offers four different races, with the longest being 80 km. It's an exciting experience if you are well trained and up for a challenge!
Skiing and Snowboarding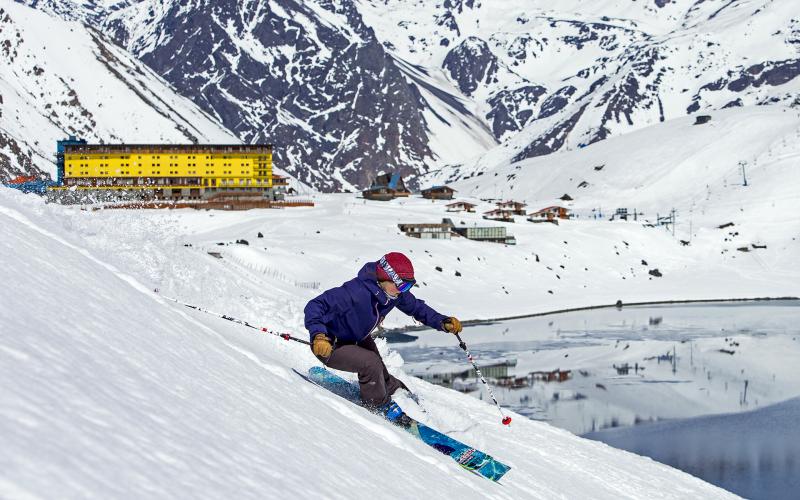 The Andes Mountains range stretches from top to bottom of Chile. Snowy peaks mean great opportunities to ski and snowboard! The country has many ski resorts, offering a range of slopes for all ages and levels.
Among many, Valle Nevado is a popular resort for the whole family. It's just an hour from Santiago, Chile's capital city, and offers fun classes and activities for kids. Kids as young as four years old can start learning at the resort's Ski and Snowboard School and afterward head to the Kids Zone at the hotel. Additionally, there are plenty of slopes for those who ski or snowboard at an intermediate or advanced level. Learn about our day trip to Valle Nevado here.
Other great resorts include Portillo, Nevados de Chillán, Corralco and more. Check out our blog post "5 Incredible Ski Resorts in Chile" to learn about them!
Make it Extreme: Try heli-skiing! It's an activity designed for advanced skiers or snowboarders. First, you'll soar above the snowy mountains in a helicopter. After finding the perfect slope, the helicopter will drop you off and you'll race down the hills at incredible speeds!
Ready to start your adventure? Get in touch with our Sales team today and craft your action-packed vacation! Also, check out EcoCamp's Multi-Sport Adventure for a week full of adrenalin in Torres del Paine.