Cultures and countries all over the world have each added their own unique twist to one of the most common and enoyable meals of all time: the sandwich. The medianoche, the Philly, the banh mi, the doner kebab, the croque monsieur...a good "sammie" transcends borders and connects people all over the world, because who doesn't love a good sandwich?
But while many subspecies of sandwich have achieved fame outside of their host country or culture, Chile's delicious and varied leaderboard of offerings have sadly remained sequestered behind the mighty Andes, unable to penetrate international cuisine. But that's slowly changing as the world of Chilean gastronomy is starting to make itself heard, thanks in part to Chile's growing popularity as an adventure travel destination.
Chile's array of sandwiches are an essential part of the Chilean culinary landscape, combining classic recipes with local ingredients and flavors. These gut-busting conglomerations of meat, vegetables, condiments, and bread are a bonafide part of Chilean culture all over the country, and are guaranteed to satisfy all types of palates and leave even the most ravenous traveler stuffed and contented. So let's take a bite of the appetizing world of Chilean sandwiches for a taste of what you can find on a typical Chilean diner menu.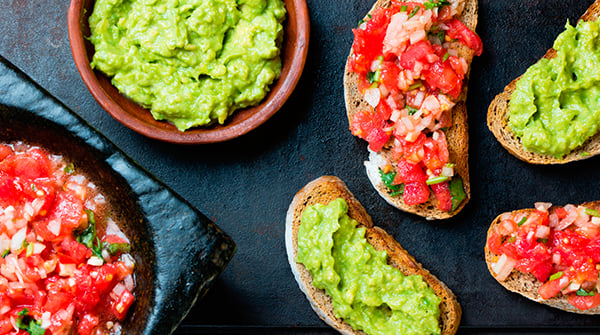 Barros Luco
Juicy, tender slices of beef covered by oozing layers of cheese, all squished between a light, fluffy bun made from one of Chile's signature breads - what could be better? Named after former president Ramon Barros Luco, who always requested it at the fashionable gentleman's club Club de la Union in Santiago, the Barros Luco is a popular lunchtime sandwich due to its simplicity but also down-home comfort food flavors, and is also sometimes enjoyed for dinner, breakfast, or as a late-night snack for soaking up alcohol while heading home from a party.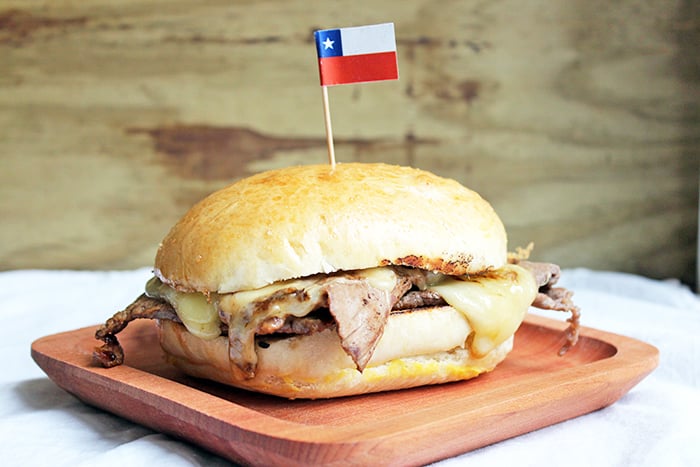 Barros Jarpa
A cousin of the Barros Luco, the Barros Jarpa is made with slices of ham instead of beef, but still covered in melty cheese between toasted slices of bread. Another similarity is that the Jarpa takes its name from another politician, Ernesto Barros Jarpa, the former foreign minister of Chile and also a frequent visitor to the Club de la Union. Always in a rush, he would request a sandwich that was faster and easier to make than the Barros Luco, hence the use of ham.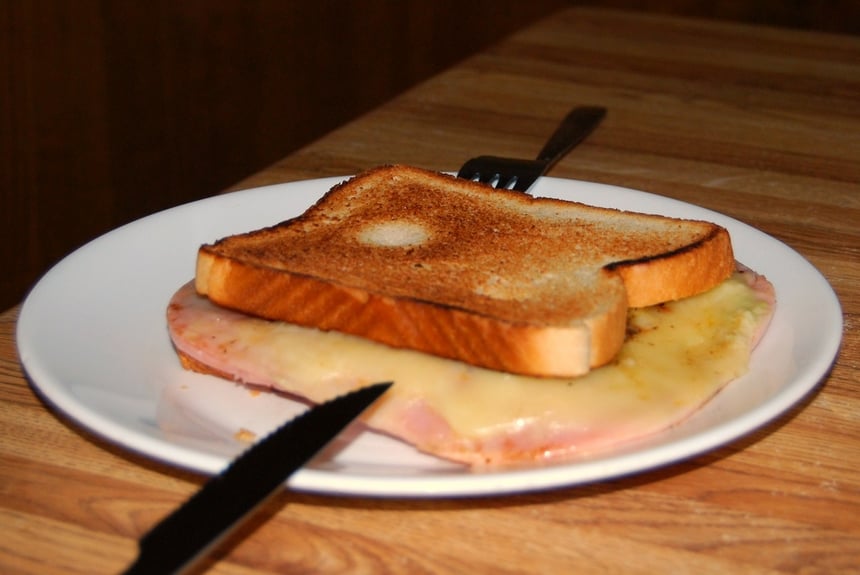 Lomito
The lomito is so beloved and ubiquitous in Chilean gastronomy, it's on par with the US hamburger in terms of cultural relevance and popularity. To many, it is the unofficial official sandwich of Chile. Finely sliced fillets of pork are grilled or slow-braised - depends on the restaurant or fuente de soda (a typical Chilean diner), which may have their own secret recipe - to mouth-watering perfection, and then heaped onto a Chilean bread bun and topped with tomato slices and sauerkraut. Most people also pile even more toppings into the sandwich, such as mashed avocado, homemade mayonnaise, and melty mantesco cheese. The helpings of ingredients are incredibly generous and the sandwich towers so high that most people need to tackle it with a fork and knife.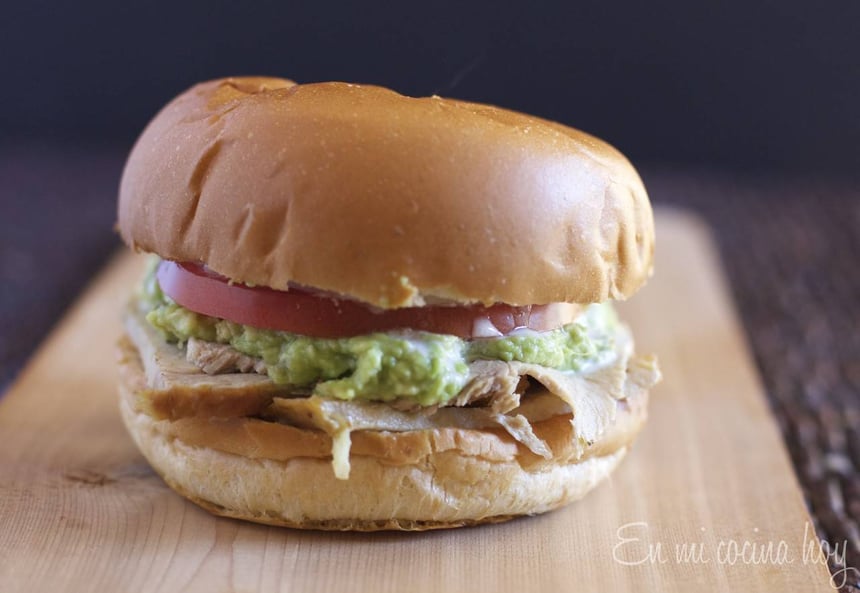 Churrasco
Also a common and tasty sight at greasy spoons and fuentes de soda all over Chile, the churrasco is loaded up with delicious flavors and is sure to leave even the most hearty eater with a food baby! Slices of tenderloin steak are grilled and piled onto a toasted bun (usually a marraqueta or hallulla loaf), before adding mashed avocado, tomato slices, and mayo for the classic churrasco italiano. A slightly different but also popular version, known as the "Churrasco a la pobre" (poor man's churrasco) is made with caramelized onions, french fries, and a fried egg. In the northern region of Coquimbo, a local variation consists of a fried fish and a mix of tomatoes, onions, and green chili (otherwise known as an ensalada Chilena).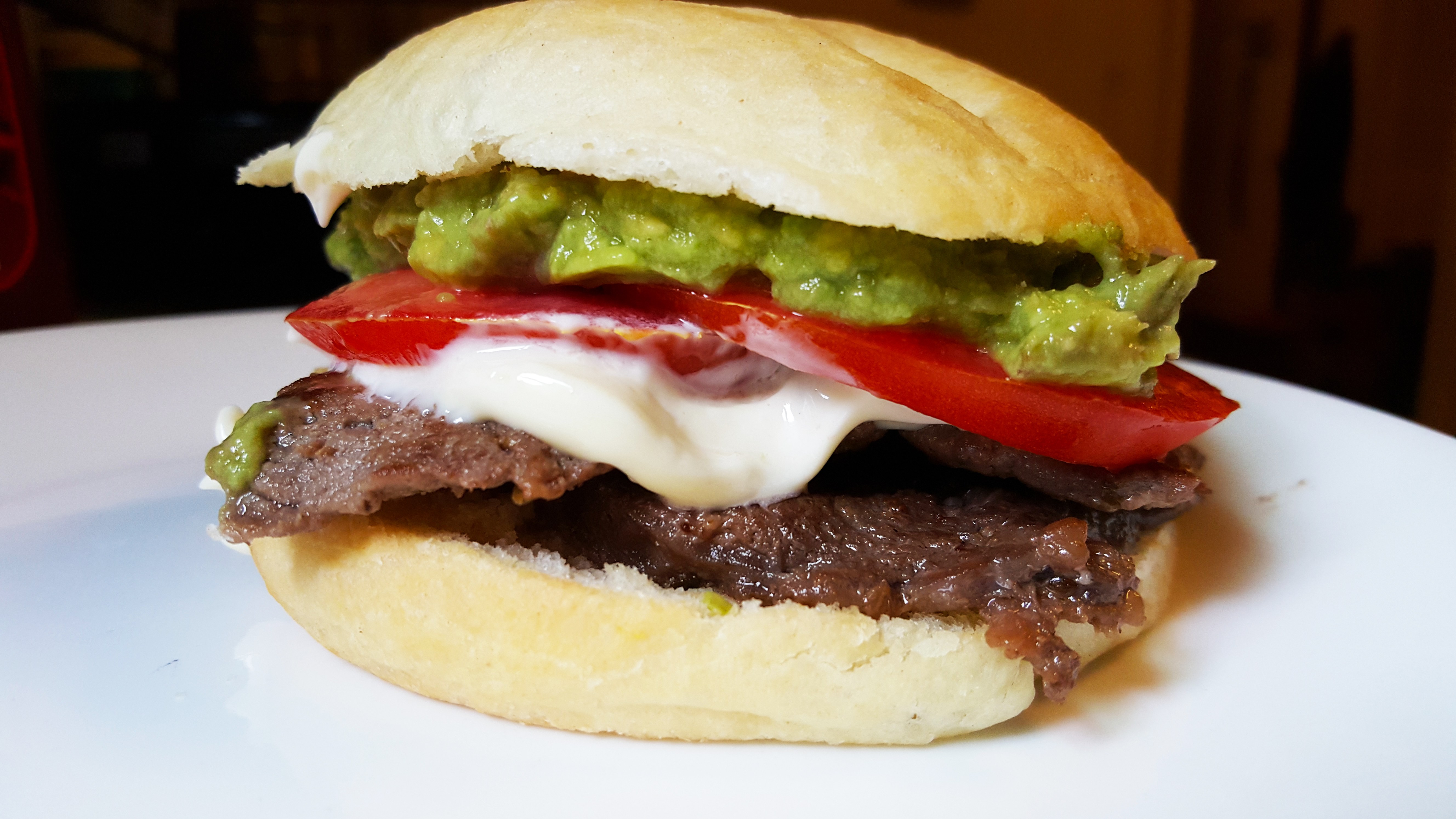 Chacarero
This legendary beast is responsible for helping spread the gospel of Chilean sandwiches across the Andes and onto the great, wide world, as it was distinguished as one of the best sandwiches in the world in a 2013 article by Time Magazine. Succulent slices of beef, tomato slices, avocado, green chilis, and then (wait for it) green beans are squished between slices of Chilean bread, creating a flavorful and filling masterpiece which gets even better with the addition of homemade mayonnaise and other condiments of your choosing. Like the lomito and churrasco, this sandwich is usually too much of a handful for hands, and needs to be eaten with utensils.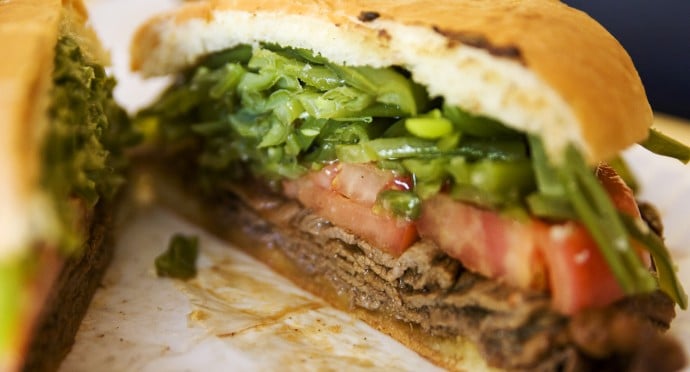 Chemilico
This variation on the Barros Luco makes this classic sandwich even more suited to breakfast by adding eggs! The grilled meat (typically beef) is topped with a fried egg, which is cooked to perfection so the egg yolk can break open and ooze all over the tender meat strips. Squeeze it all between two slices of bread and you're good to go.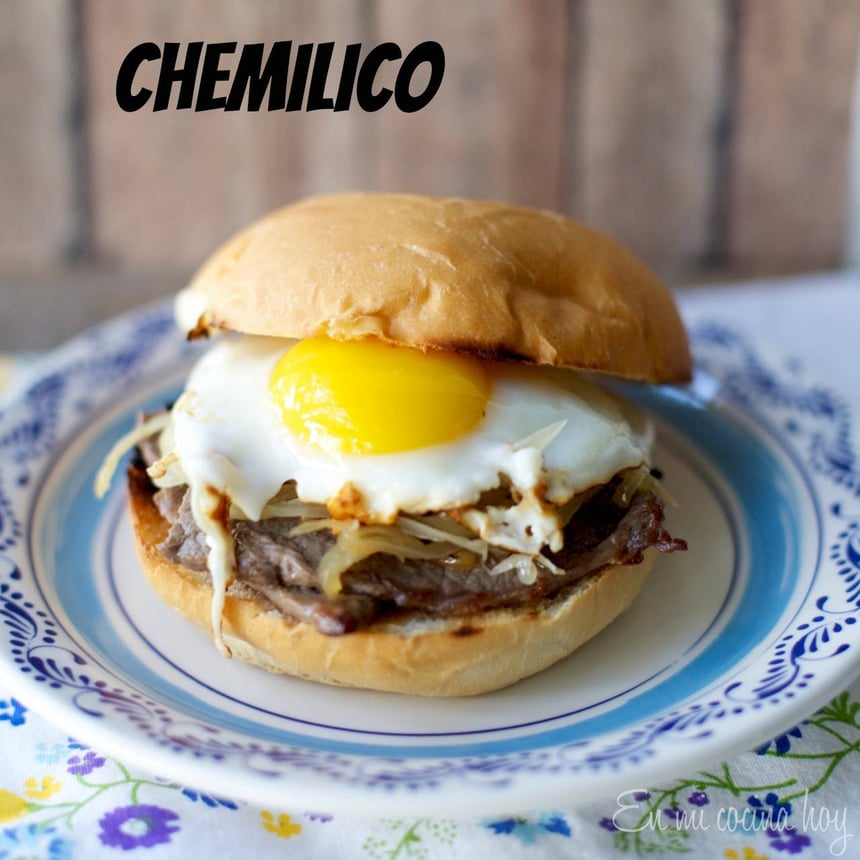 Completo
While not exactly a sandwich, any Chilean would be loathe to leave the completo (Complete) off any self-respecting sandwich list. This local rendition of the hotdog is one of Chile's most popular street foods, consisting of a sausage in a toasted marraqueta loaf bun, and then topped with diced tomatoes, mashed avocado, and slathered with mayonnaise. This version, arguably the most popular, is known as the "Italiano" thanks to its colorful resemblance to the Italian flag. Other ingredients can also include sauerkraut and ketchup, and you can order it in a variety of sizes, from a standard 6 inch to a several foot long affair to share with friends. While the heaping helping of mayo may set off some visitors, it's a wonderful, tangy complement to the earthy flavors of the tomatoes and avocado, and ordering it sans mayo will definitely get some raised eyebrows. But no matter how you choose to enjoy it, the completo is a not-to-be-missed part of the Chilean street food scene.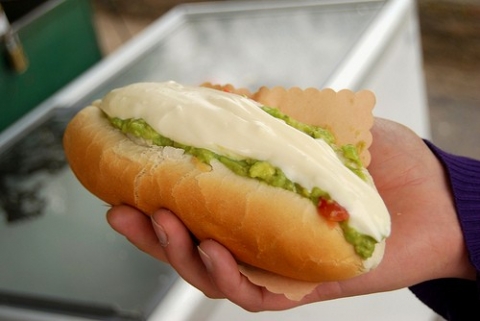 To find out more, go to ChileSandwich.com to download the new app from the Chilean Tourism Board to find recipes, photos and more, or check out our culinary day tours that will get you up close and personal with the delights of Chilean gastronomy!