Here at Cascada Expediciones, we are working together to flatten the curve, quickly and safely reopen the economy and ultimately welcome back our beloved travelers. In order to achieve this, we have been working hard and staying inspired from a distance. See what our team has been up to as we #stayhome:
Planning Future Adventures
We can't travel right now, but that doesn't mean we can't dream about new adventures and plan for future trips. Reading books, watching documentaries and learning about new destinations is a great way to keep our adventurous spirits alive. "I like to focus on places that I'd like to visit one day," said Carlos Palominos, Cascada's Digital Marketer. "Places full of beautiful landscapes and history, as well as opportunities to enjoy outdoor activities."
Additionally, our Sales and Operations teams continue to book and plan new trips for next season, while also implementing new health and safety guidelines to protect travelers. As long as it is safe and the borders are open, we plan to reopen our hotel EcoCamp Patagonia on October 4th.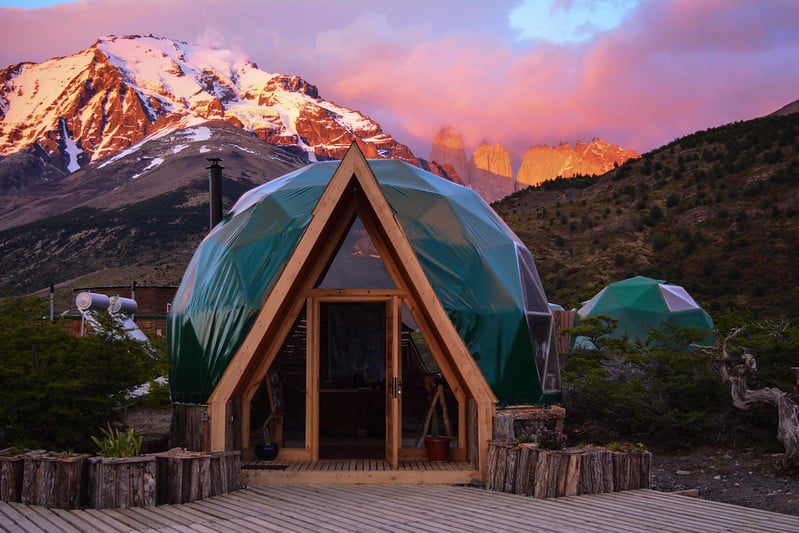 Keeping a Healthy Body and Mind
During these times of uncertainty, it is so important that we maintain a healthy body and mind. Adrenaline-junkies, like Cascada's Director of Operations Roberto Mayol, have used this time to train for future adventures. Roberto hopes to embark on a climbing expedition in Patagonia with a couple friends from Club Andino Universitario (CAU), a mountaineering club in Chile.
"The most important thing during this time of confinement is to keep training," said Roberto. "We (CAU) have live streaming sessions with a personal trainer twice a week. Three other days a week, I enjoy watching documentaries while pedaling on a stationary bike."
Meanwhile, other members of the Cascada team have taken up yoga and meditation. "To coexist with quarantine, I try to keep my body and mind busy," said Reservations Manager Rocío González, who enjoys different meditation therapies, games and exercises at home.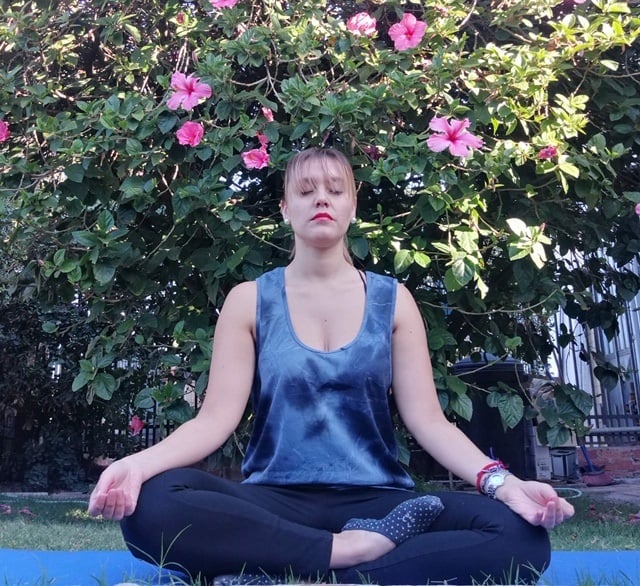 Protecting and Care for Nature
Furthermore, our team has practiced sustainable actions at home and spent some time alongside Chile's beautiful nature. Rocío and Carlos have used the time to organize their at-home recycling and learn about new waste-management techniques.
While Key Account Manager Marilia Fregona spends time outside with her son. "When I am not working, I have enjoyed time on my terrace with my son," said Marilia. "We spend time in the afternoon watching the birds that approach us and imitating their sounds." With her son, Marilia has also observed the plants and species in the garden and spent time in her building's grassy area, continuing to learn about nature.
Connecting with One Another
While we might be physically apart, the team at Cascada has continued to stay connected and checks in with one another often. Many of us have been lucky enough to be at home with family members or friends, which has been a great opportunity to spend time together.
Customer Service Executive Valentina Monroy has spent time working alongside her mother at home. They have been able to learn about eachother's jobs, while also having time to chat and listen to music together.
Meanwhile, Daniela Jerez, Cascada's Product Analyst, has spent time with her 2-year old niece. "Watching Cascada's videos have been a great break for me and my family," said Daniela. "My niece loves big cats, like pumas, and it's been a great way to show her new animals."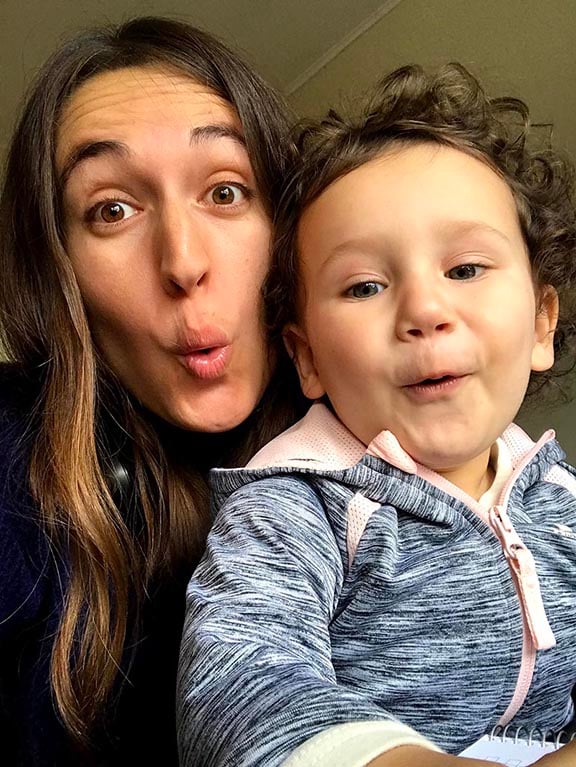 *
Whether it's spending time with family, exercising or researching for a future trip, it is so important that we find activities that motivate us and fuel us with positive energy. Here at Cascada, we will continue being inspired and optimistic, while encouraging our travelers to do the same.
For more creative content, check out articles on our travel blog or videos on our YouTube channel. Also, follow us on Instagram for new photos daily!