Here at Cascada, we have had a ton of families wanting to experience the remote beauty of Patagonia with kids. Keyword there is remote. Any travel you undertake in this region should be carefully planned in order to have the best experience possible, so have a read of what options will best suit you and your family as well as a realistic overview of what to expect.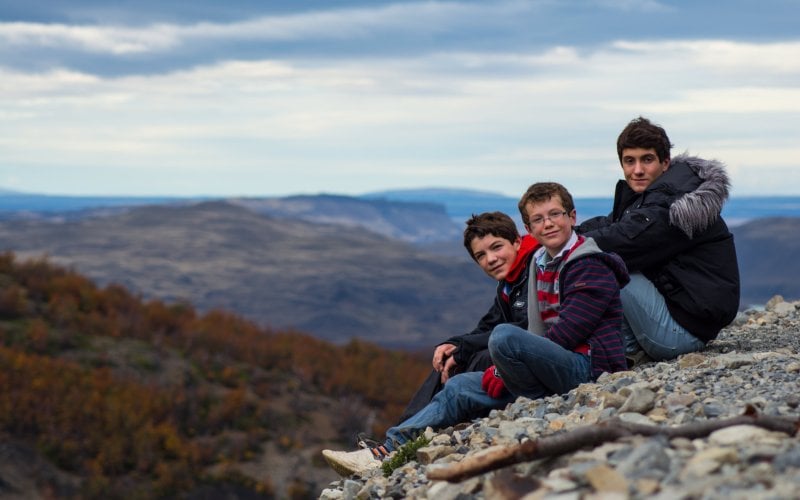 In Patagonia, Distances are BIG
This whole region is huge - 637,000 sq. kilometers of beautiful lakes, forests, pampas and glaciers shared between Argentina and Chile. To put it in perspective, it is about one and half times the size of the United Kingdom. Although Patagonia technically stretches all the way north to the Lakes District (Puerto Varas, Pucon), it most frequently captures our attention in the form of Torres del Paine National Park in the south of Chile, home to world famous treks such as the 5 or 7 day W or the complete O circuit. Across the border in Argentina is Los Glaciares National Park and the awe-inspiring, Perito Moreno glacier, the latter accessible via boat from El Calafate or by trekking through the Park.
Travel Times (approx.)
Santiago to Punta Arenas (flight): 3.5 hours
Punta Arenas to Torres del Paine (ground transfer via Puerto Natales): 5 hours
Torres del Paine to El Calafate (via Cerro Castillo): 4 hours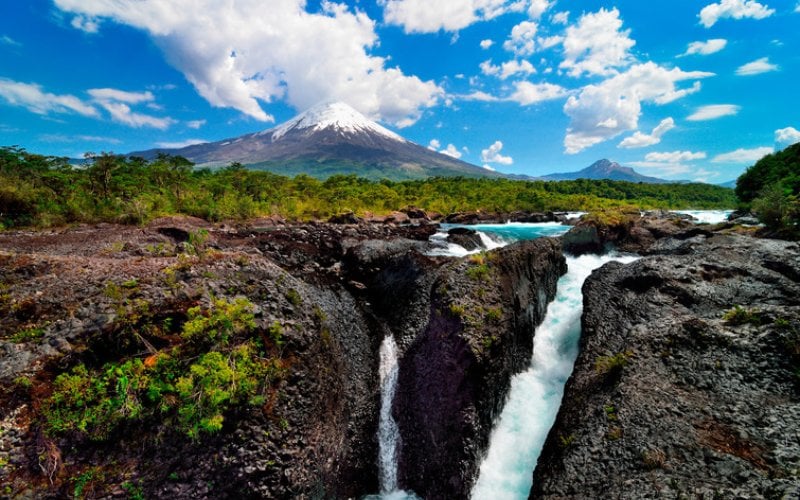 The Weather is Kind of Unpredictable
It's difficult to know in advance what we mean by this, but Patagonia has its own microclimate. This means that you can expect all five seasons in one day - snow to sunshine - at any time of year. In summer, for example, Torres del Paine is known for its winds which - surprisingly - calm down in winter.
The north of Patagonia has much more stable - and in turn predictable - weather, turning into quite a paradise for winter activities during the months May-August, especially around Bariloche (Argentina) and Pucón (Chile).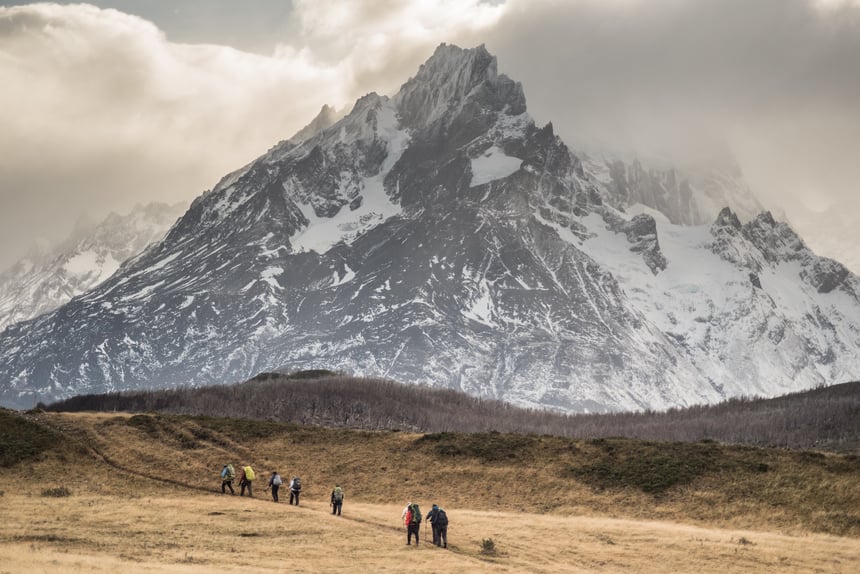 How Old Are Your Kids?
If they are really small, then intense trekking or adventure activities are not going to work for them, particularly the trips around southern Argentina where the terrain can be difficult. What will work for you is choosing a base and making fun day trips, perhaps from Punta Arenas, Puerto Natales or Ushuaia where you are within easy reach of penguin or whale watching, or embrace the local culture with a stay at a traditional sheep farm (estancia).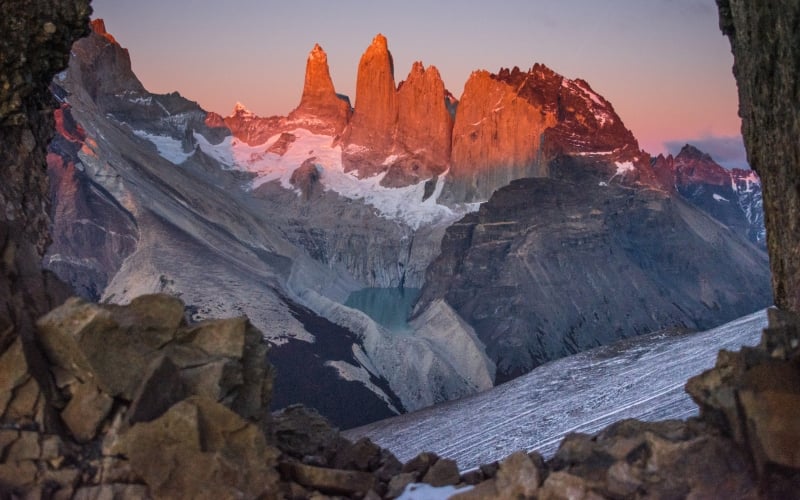 Take Away the Hassle (& Book with a TO)
Its sheer size alone will affect your travel plans, but there are some other things to consider. This entire region is home to only about 2 million residents, but during summer (peak season) these crowds swell to epic proportions; Torres del Paine, for example, receives a staggering 252,000 tourists each year, the majority being in the months of December-February. Travel services are therefore often operating at peak capacity, plus if you don't speak Spanish you may struggle with navigating the often confusing timetables and schedules. Booking with a professional operator is therefore one of the best ways you can manage your expectations, get feedback tailored to your needs and ultimately have the trip that's right for your family.
Here are our top programs for you: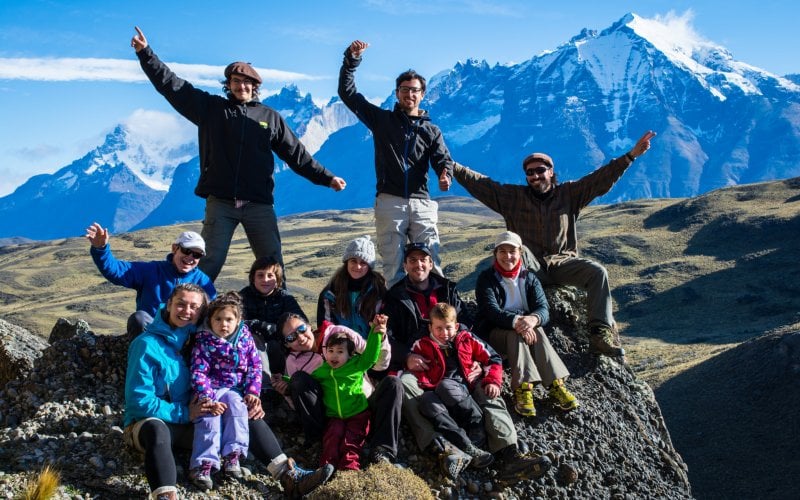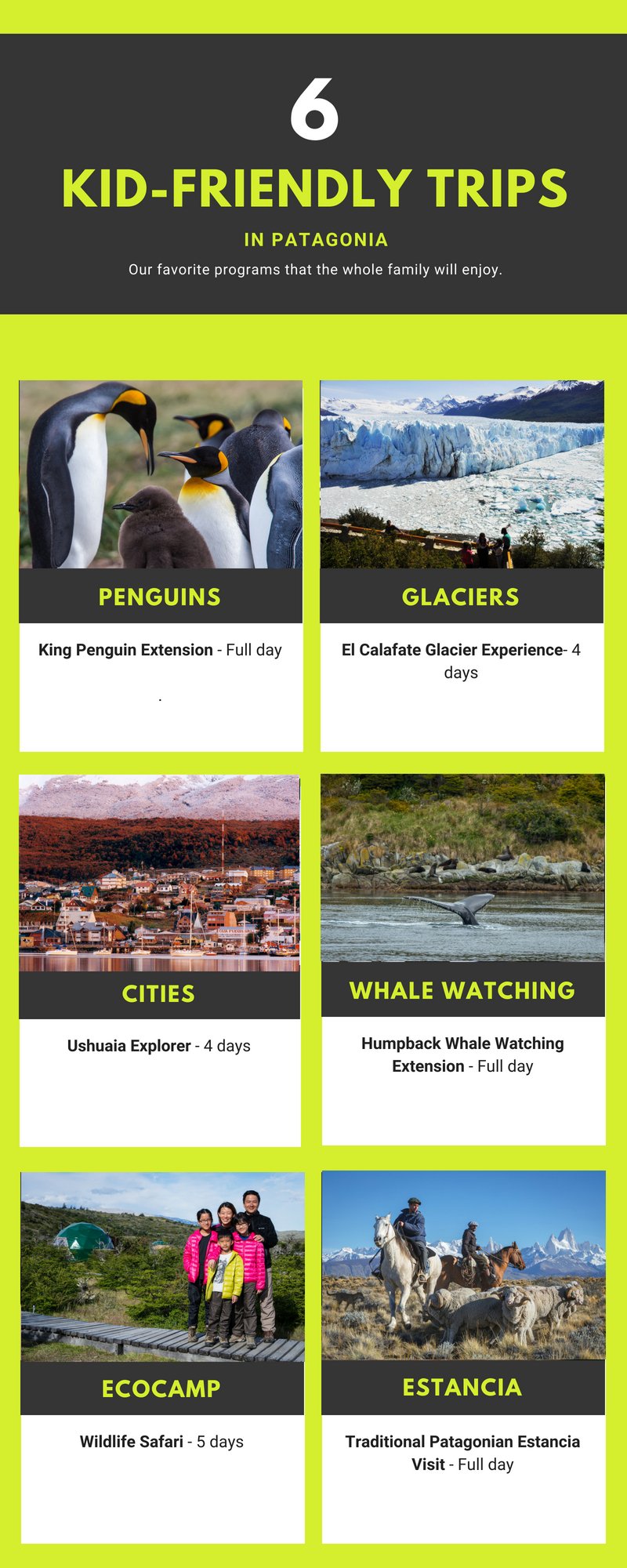 To find out what trip is right for your family, get in touch at reservations@cascada.travel. We are here to help you craft the perfect vacation to South America!