When is the best time of year to visit Patagonia?
To put it simply, there is no single best time. Each season has its advantages and drawbacks, so deciding when to go is entirely up to you. However, we reckon that autumn would be a strong contender for the best time to visit Patagonia. Photographers will love the color contrasts between the blue lakes and fiery tree foliage while wildlife lovers will be in heaven as the animals return to the walking tracks after the heavy footfall of summer. Need more convincing? Read on...

For the Weather
It's something of an accepted fact that the best time to visit Patagonia is during the peak summer months of December to February, but that's not necessarily true. Summer is the warmest time of year, of course, with average high temperatures of around 15°C but it's also the time of year when Patagonia's infamous winds are at their strongest and can reach over 120 miles an hour. Spring and fall are slightly cooler, but the winds - while still potentially wild - tend to be less severe.
Here's an Overview of the Weather in Patagonia:
In Spring (September-November), you can expect it to be warm during the day but can still be chilly, strong winds, cold nights, and a strong possibility of rain. Temperatures likely range between lows in the 30s (3-7 degrees Celsius) and highs in the 60s (14-18 degrees Celsius). Advantages of spring travel are fewer crowds, lower prices, great time to examine plants and wildlife.
In Summer (December-February), there will likely be warm days, cool but not cold nights, strong winds, and a possibility of rain, with temperatures ranging between lows in the 30s (6-8 degrees Celsius) and highs in the 60s (17-20 degrees Celsius). This is the height of growth season, the landscape is in full green. You have a high likelihood of seeing wildlife, but the large crowds may drive some species (such as pumas) away into more secluded areas of the park. Skies are mostly clear with good visibility during the day and night.
In Autumn (March-May) it starts to get cold, with cool days and a good possibility of rain and snow later in the season. However the foliage is beautiful and there are fewer crowds, lower rates, good accessibility to areas of the park and amenities, and great opportunities to see wildlife so it's perfect for photographers.
Winter (June-August) in Patagonia is perfect for people who enjoy exploring the great outdoors in all its forms, seeing dynamic landscapes covered in snow and ice, and having space almost entirely to themselves. You should expect milder winds, the possibility of snowstorms and low visibility, unpredictable weather at times, and cold temperatures between the 20s (-3 - 0 degrees Celsius) and highs in the low 40s (5-8 degrees Celsius). Although this is arguably the most challenging time of year to visit,

winter in Patagonia

produces captivating landscapes, showcasing the classic sights of Torres del Paine (Los Cuernos, Los Torres, Grey Glacier, etc) covered in glistening snow and ice (with very little plant life). A chance to see wildlife such as guanacos, pumas, etc. At Cascada, we offer some great winter adventure. Take a look at our 7 Day Winter W Trek or Winter Wildlife Safari program! And if you plan to do the W Trek, check out our full guide here.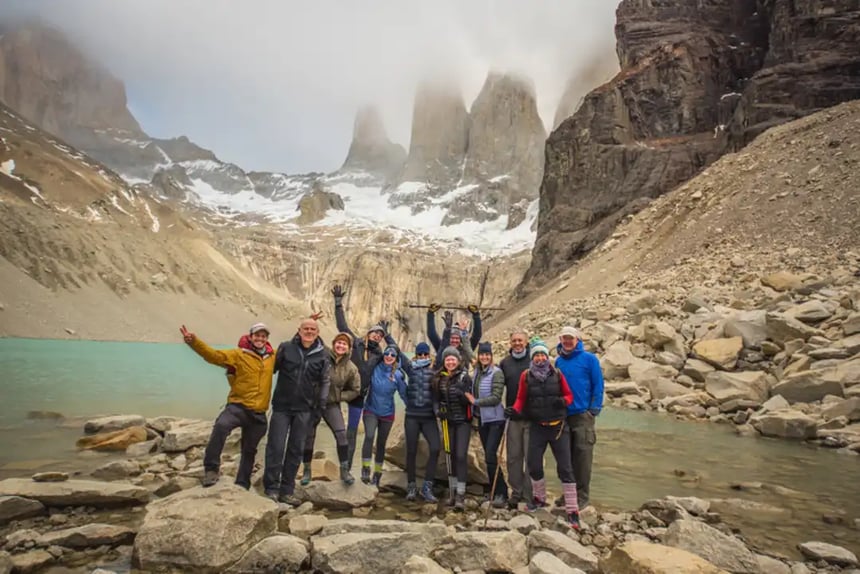 For the Crowds
Summertime is peak season in Patagonia so you can expect there to be more people on the trails with you; you might find that you have to book hotels, refugios (basic mountain lodges) and campgrounds further in advance to secure your spot. To boost your chances of an empty horizon, late autumn (April & beginning of May) is when the main attractions are much quieter.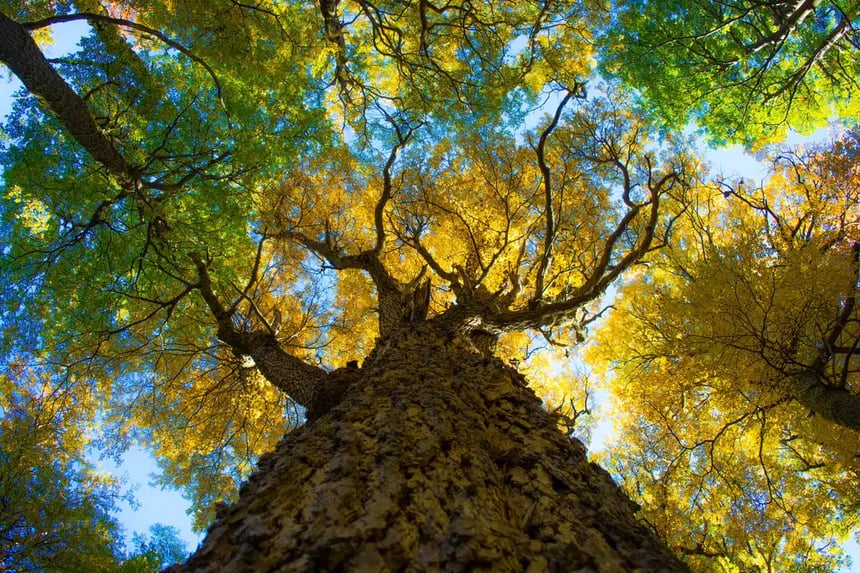 For the Adventure
Just being in Patagonia is an adventure, but we know that some of you adrenaline junkies will be looking for something a little bit extra from your Patagonia tour. Patagonia is a great place for adventure sports like kayaking, mountain biking, and horse riding, as well as wildlife observation and hiking.
On the other hand, if skiing or snowboarding is more your idea of the perfect adventure, visit Patagonia in September for a hiking vacation with an Andes skiing stopover in Santiago on your way down.
For the Wildlife
Ñandus, guanacos, puma, pudus, and condors are just a few of the oddball animals that make Patagonia a magnet for wildlife-lovers. The good news is that you're sure to see some animals and birds as soon as you leave the towns and cities behind, whether it's mid-summer, mid-winter, or somewhere in between. But if you've got your heart set on meeting one of Patagonia's more elusive birds or beasts, then the quieter seasons of spring and fall give many of the region's quieter animals the space they need to break cover.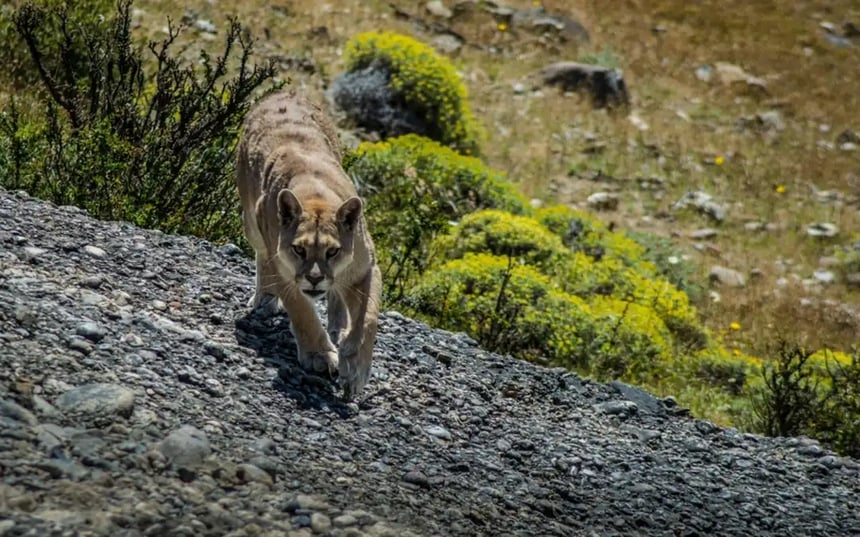 For the Colors
It might seem a little extreme to visit Patagonia just to watch the leaves turn from green to yellow to red, but if you've seen it once you'll know what we're talking about. The scenery of Patagonia is spectacular in general, but there's something about the contrasting colors of fall that takes it to another level. Patagonia's flaming fall forests set off the milky-blue lakes and cool, white mountains to perfection. That makes fall a good time to take a photography tour in Patagonia and make the most of this unequaled backdrop.
For the Hot Travel Deals
Spring (September) and fall (April & May) - or 'shoulder season' to use travel industry speak - are the best times to be on the lookout for red-hot travel deals for Patagonia. This is when you're most likely to snap up cheap flights within Chile and Argentina and you'll probably also find that many hotels will offer reduced rates or bonus free nights outside of the summer peak season.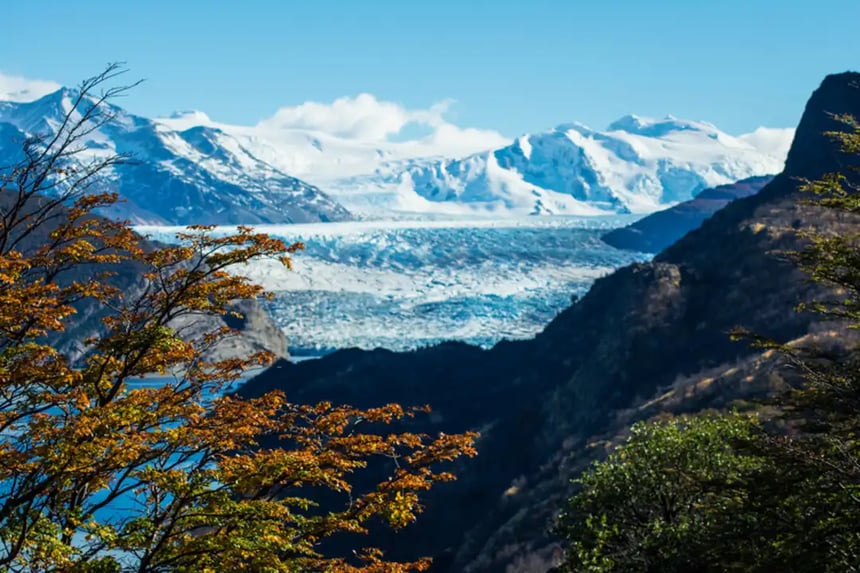 "Here at Cascada Expediciones, we are constantly raving about how awesome Patagonia is in Autumn! Not only is it visibly beautiful, but most of the other tourists have left meaning that the magnitude of the region feels like it is just for you. Our Wildlife Safari, which gives you a different daily excursion, is unbeatable during this time while further afield you can trek the solitude of Cerro Castillo. If you have any other questions you can also reach out so we can help you plan the adventure of your dreams. Happy travels!"
-Alejandra, Account Executive