Patagonia, the curling tail of raw nature at the bottom of the South American continent, is pure bucket list material. There's something about the remoteness, the scale and the mystery of this place that make it perfect for a once in a lifetime trip. But with an area so big and so varied, it's not enough to scrawl "Patagonia" at the top of your list and leave it at that. There are enough adventure experiences and incredible sights to make a whole bucket list just for your Patagonia tour. If you're after some inspiration, take a look at our Patagonia Bucket List:
Watch the Perito Moreno Ice Dam Break
Or at least watch new icebergs breaking off with a boom. The Perito Moreno Glacier in Argentine Patagonia is known for being one of the most accessible glaciers in the region, but also one of the most spectacular. As it continually advances across Argentino Lake, it sometimes creates an enormous ice dam that eventually explodes from the weight of the water behind it. We'd love to be able to see this amazing phenomenon, but it only happens every four to five years on average, so we'd settle for watching this ice giant perform its regular show of casting off enormous blocks of ice into the glacial lake.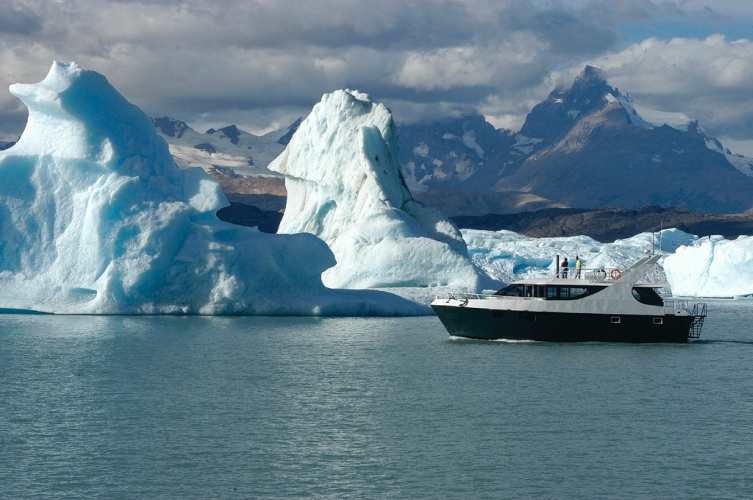 Stay at EcoCamp Patagonia
EcoCamp Patagonia is the ultimate wild glamping experience. Set deep into Chile's Torres del Paine National Park, guests at EcoCamp Patagonia stay in individual dome-shaped rooms nestled into the epic landscape. This is a hotel like no other! Each dome is a cosy retreat from the chaotic weather, with wooden floors and full-sized real beds smothered in polar blankets. Best of all, EcoCamp Patagonia has an unbeatable commitment to protecting the environment (the clue's in the name!).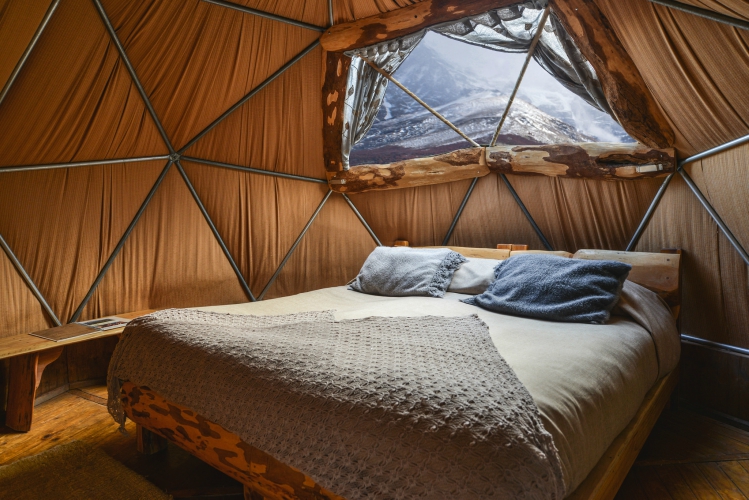 See a Whale off the Patagonian Coast
Flanked by the Atlantic Ocean to the East and the Pacific Ocean to the West, Patagonia is a perfect place to enjoy a boat trip in search of whales. Depending on where exactly you choose to go and what time of year you go there, you might be in with a chance of seeing humpback whales and southern right whales as well as orca and various kinds of dolphin. There's nothing quite so exhilarating as the first time you see a flipper or tail emerge from the blue-grey seas and if you're lucky enough to see a whale breach the water completely, it's an experience that's out of this world.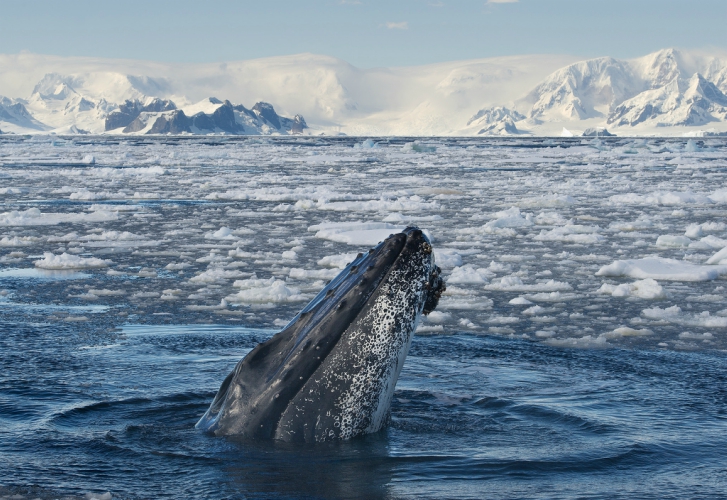 Eat a Calafate Berry
Calafate berries are common blue-black berries found throughout Patagonia, but they haven't travelled much beyond the south of Chile and Argentina, so if you want to try one it'll have to be in Patagonia! But there's another reason to make sure you try a calafate berry on your Patagonia tour. Legend has it that anyone who eats a calafate berry is destined to return to Patagonia in the future, which is just what you'll need to give you time to tick off everything on your Patagonia bucket list.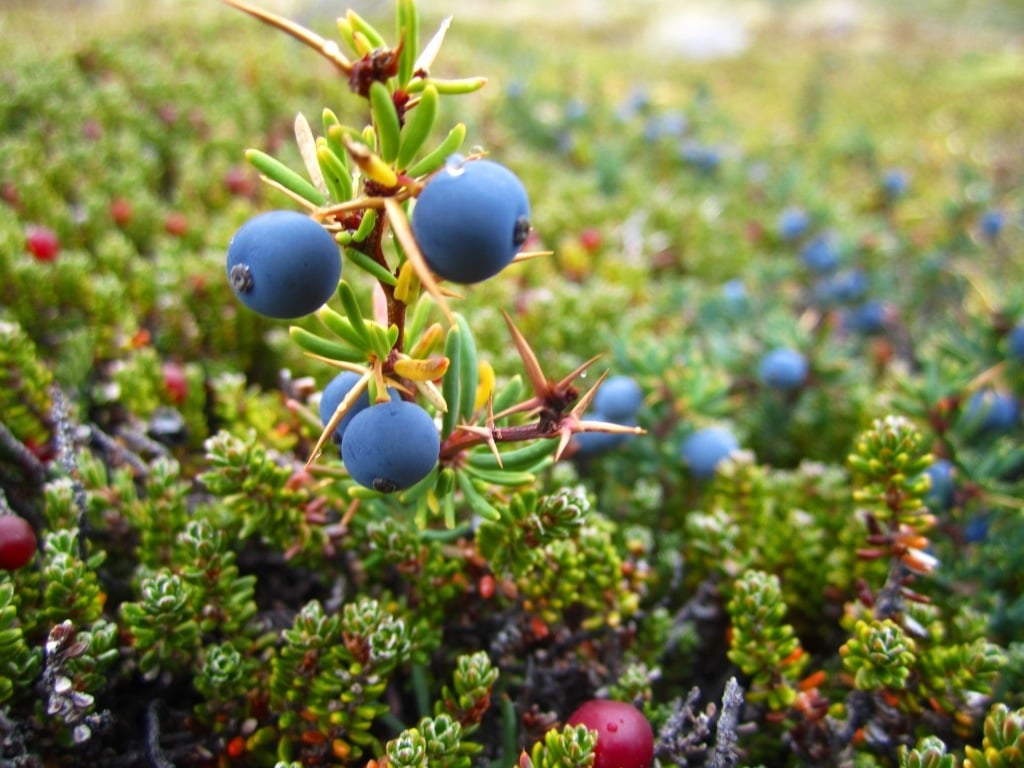 Hike the Torres del Paine Circuit
Hiking the Torres del Paine Circuit is not the easiest challenge to tick off your Patagonia bucket list, but that's what makes it all the more satisfying. This trail threads its way around the omnipotent presence of the Paine Massif, a gaggle of spiky mountains in Torres del Paine National Park. Along the way you'll climb ladders, cross streams, navigate Patagonian lenga forests and look out over glaciers that extend as far as the wide horizon. If hiking the Paine Circuit doesn't change some small part of you, we're not sure what will!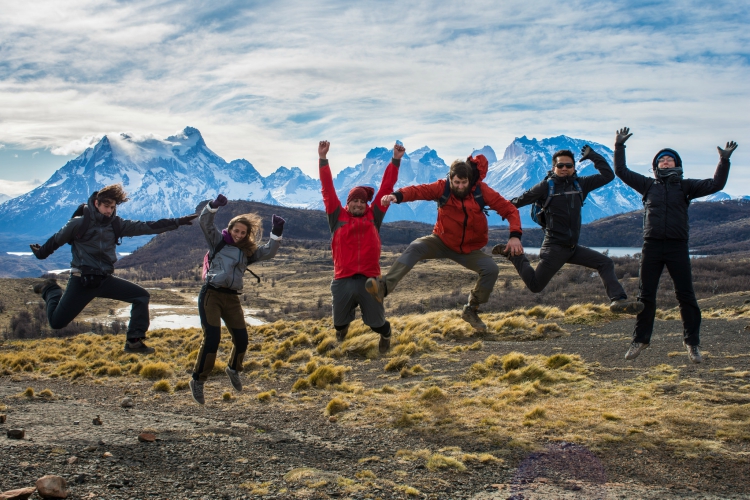 Ride Horseback at a Patagonian Estancia
Patagonia somehow seems trapped in a recent past that we recognise from sepia photographs and old movies about cowboys. Here, it's still possible to find remote ranches (estancias) where gauchos - like Patagonian cowboys - still tend their flocks and herds as they have done for hundreds of years. Many of these ranches also now accept visitors, who enjoy their rustic comforts and explore Patagonia on horseback with local guides. For a truly authentic gaucho experience there are even ranches that allows you to help out with work on the farm.
Feel the True Force of Nature
Whether it's listening to a sudden rainstorm pattering on roof of your tent during a multi-day hike in the wilderness or being knocked off your feet by the ferocious wind as you explore, getting up close and personal with wild weather is part of what makes this Patagonia bucket list experience complete. Whilst most people cross their fingers for a run of blue sky days when heading out on a Patagonia hike, don't be surprised if a small part of you somewhere deep down is also wishing to taste the majestic frenzy of Patagonia unleashed!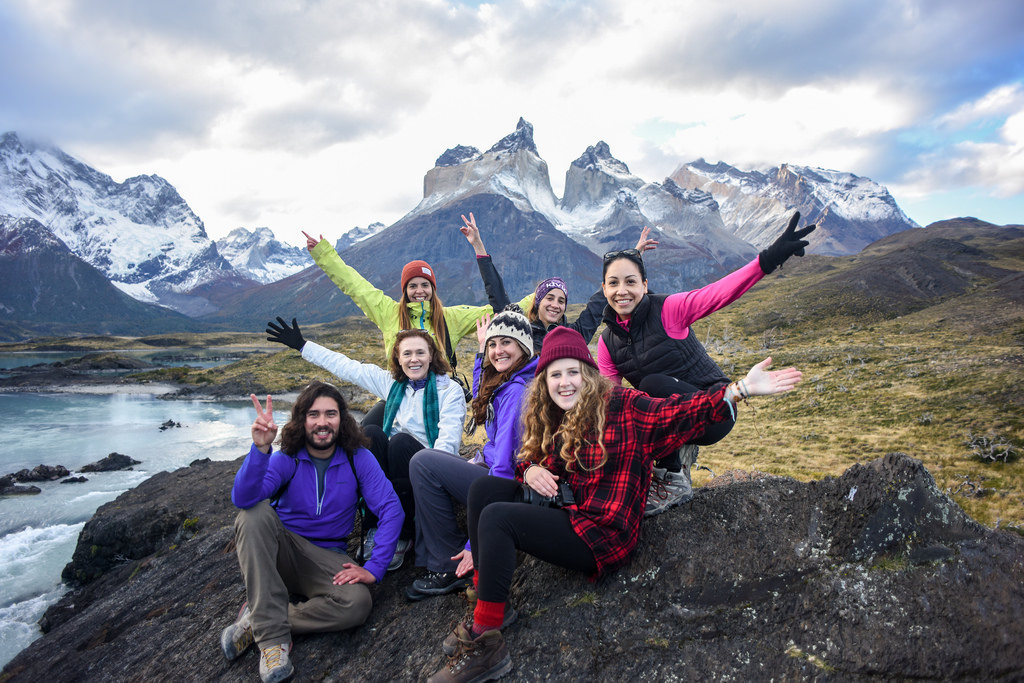 Visit Ushuaia, the City at the End of the Earth
Ushuaia (pronounced ush-why-ya) in Argentine Patagonia is generally recognised as the 'southernmost permanently inhabited city on earth' (try saying that after one too many pisco sours!). That in itself is enough of a draw for many visitors, who promptly head to the nearest Tourist Information Office to get a "fin del mundo" (end of the world) stamp in their passports. But there's more to Ushuaia than just a quirky passport stamp; you can also enjoy a boat ride to see the penguins, seals and many species of birds that are local to the area.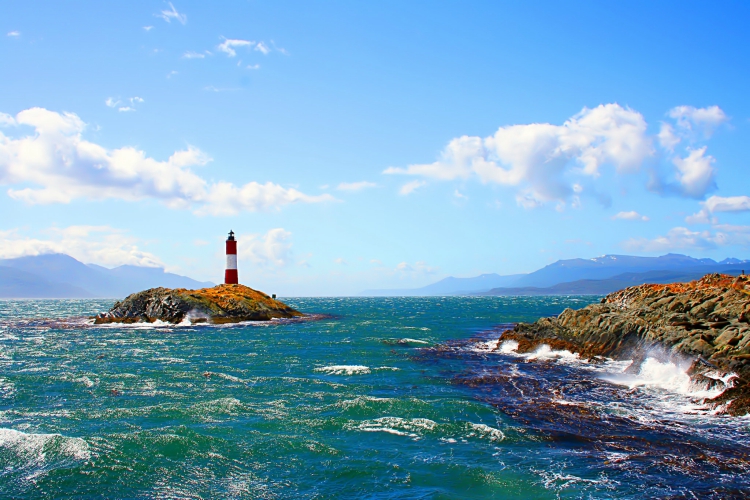 See a Puma in the Wild
Whilst visitors from some locations in North America and Canada might be relatively accustomed to sighting mountain lions whilst hiking in the back country or even relaxing in their backyards, in Patagonia, spotting a mountain lion (or puma as they're known here) is a much rarer treat. That makes seeing a puma in the wilds of Patagonia a highly sought-after prize on any visit to the region's wilder corners. This isn't really a Patagonia bucket list experience you can plan for, since it largely relies on being in the right place at the right time, but for the sheer thrill it produces, it's going on our list!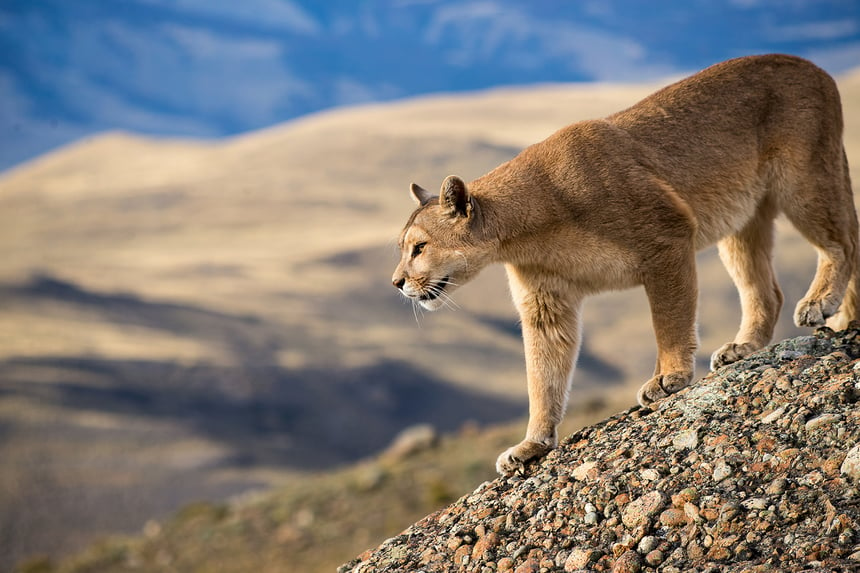 Finish the Patagonia International Marathon
Running a marathon anywhere in the world is already a challenge of respectable bucket list proportions. But make that a marathon in Patagonia and you've got something truly special. Believe it or not, people do actually put themselves through this, adding frequently inclement weather and uneven terrain to the already physical challenge of just completing the marathon, although we do hear that the beautiful scenery distracts from the pain! Running the Patagonia International Marathon not only crosses off another amazing experience on your bucket list, it also helps raise awareness about the importance of preserving Patagonia.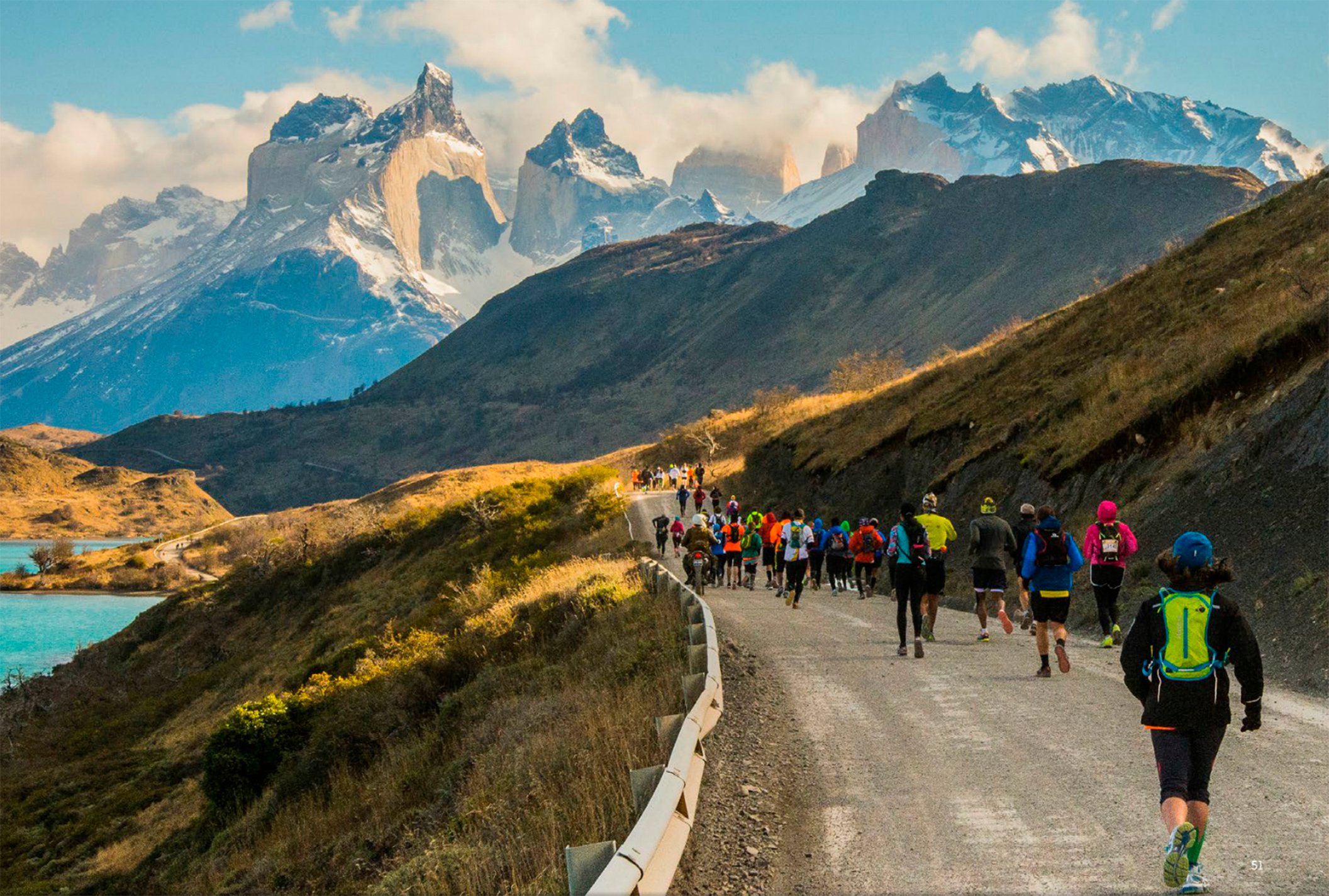 Hike Across a Glacier
This is the kind of adventure that feels like it should be reserved for scientific expeditions and National Geographic TV programs and yet in Patagonia this experience is actually within the reach of anyone who's reasonably fit and steady on their feet. The Perito Moreno Glacier is a popular choice for it's accessibility and infrastructure, with plenty of well-qualified guides available to get you set up with crampons and to lead you across the precarious but magnificent maze of ice and crevasses.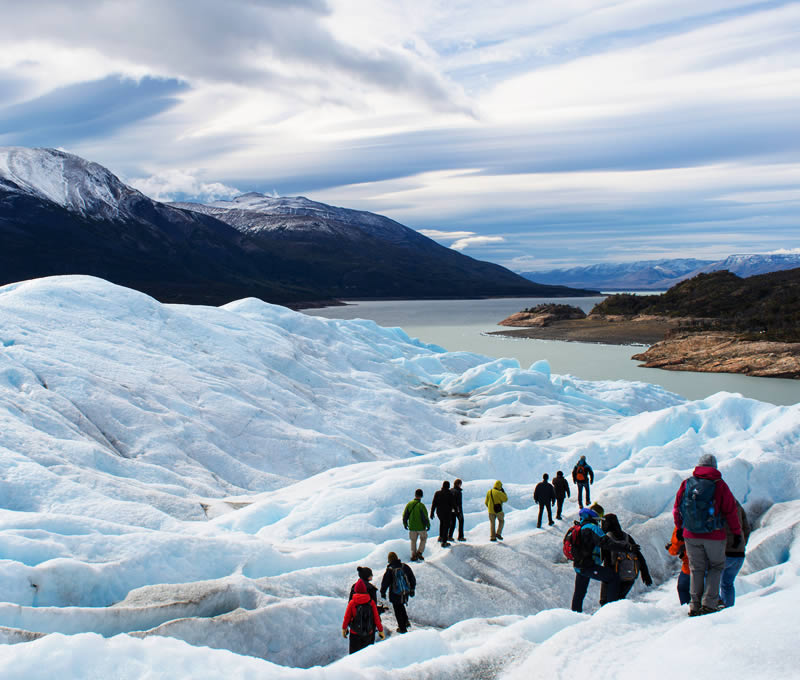 Walk with Patagonian Penguins
The coast of Patagonia is home to numerous colonies of Magellanic penguins, on both the Chile/Argentina border (penguins can't tell the difference!), including Punta Tombo in Argentina which is thought to be one of the largest colonies of all. Some Patagonia penguin tours will take you out to protected islands by boat, where you'll be able to see these charismatic little birds in their element. Others allow you to explore colonies onshore, as long as you stick to marked paths and don't disturb the nesting penguins.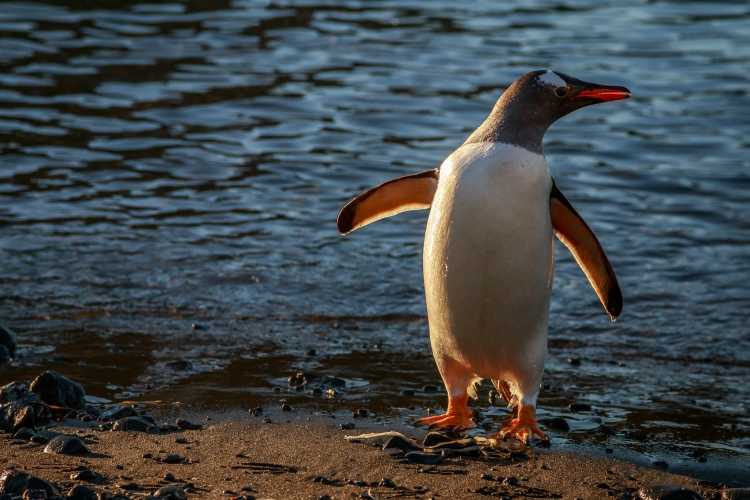 Are you ready to tick off your bucket list? Take a look at our tour options and if you don't find what you like - let us know! We are more than happy to customize something special.
Contact Us
.