Today we are sharing an inspiring piece originally published by our friends at Chile Today, a publication dedicated to sharing newsworthy content in English about Latin America and Chile.
Torres del Paine National Park – it's one of Patagonia's most precious gems. This special oasis is tucked away at the end of the world, stamped by indigenous roots and packed with diverse wildlife and immense natural wonders. The beauty can be overwhelming, so here are a few highlights to choose from when you're short on time.
The park was created 60 years ago, but its vast landscapes have been attracting travelers since the late 1800s. In the words of Lady Florence Dixie, British aristocrat and the first official tourist of the Torres del Paine area: "…nowhere else are you so completely alone. Nowhere else is there an area of 10,000 square miles which you may gallop over, and where…you are safe from the persecutions of fevers, friends…telegrams, letters and every other nuisance you are elsewhere liable to be exposed to."
Years later her words retain meaning, as Torres del Paine continues to serve as an opportunity to unplug from society and connect with Mother Earth's most magical creations.
But more with an area made up of more than 1,800 square kilometers, it's difficult to see all of Torres del Paine in a single trip. Narrowing it down to a few key experiences and attractions is the best way to enjoy the park and take in its immensity.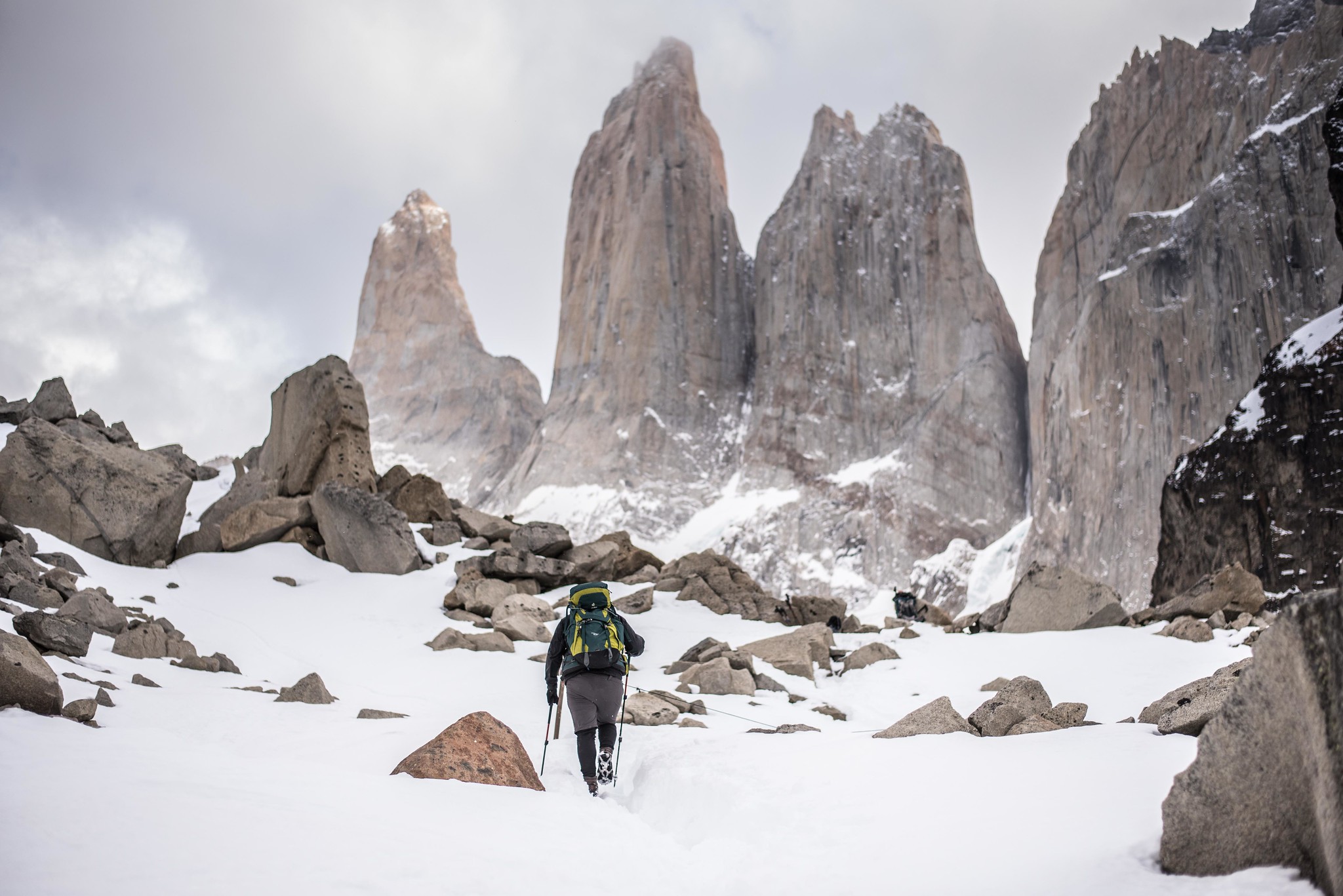 Top Attractions & Activities
Travelers typically come to Torres del Paine to marvel at its vast, beautiful landscapes and participate in active, outdoor activities. There are inclusive adventures for all types of travelers and exciting activities that vary based on the interests and abilities of each person.
The most popular experiences include the following:
Trek to the Base of the Towers: The Base Torres trail is part of the famous multi-day W Trek and also can be completed in a challenging one-day excursion. The route takes trekkers into the hills, through colorful forests, up rocky boulders and to the famous viewpoint at the base of the Paine Towers. On a clear day, visitors will get a picture-perfect view of the park's unique mountain formation, a landmass that gave the park its name.
Sail to Grey Glacier: This giant, bold glacier stretches over 270 square kilometers. It has retreated over the years, but still maintains a size that is overwhelming to the eye. The park offers a great day trip on Grey Lake, bringing passengers to the various faces of the glacier by boat. For families with children, this is a great option to view an incredible landmass in a relaxing, stress-free way.
Bike Alongside Laguna Azul: A peaceful way to take in beautiful Torres del Paine is on a trip to Laguna Azul (Blue Lagoon). It's a gorgeous body of deep blue water, surrounded by tall grasses and an incredible backdrop of the granite Towers. A great way to explore the area is to take a bike ride around the lagoon. With luck, you may spot some guanacos, which are animals that look similar to a llama.
Explore the French Valley: Right off the shores of Pehoe Lake is the French Valley, a trekking route that is also part of the W Trek. The one-day trek is rated at an intermediate level of difficulty and is a perfect opportunity to check out the region's unique geological formations.
Favorite Trekking Routes
Torres del Paine has an abundance of trekking routes that vary in length and difficulty, providing opportunities for a wide range of travelers. Single-day trails, such as Lazo Weber, Fauna Trail or Cerro Paine, are great options for those who want to go on shorter hikes.
For more adventurous travelers, there are multi-day hikes available. The two most popular routes are the W Trek and Paine Circuit, also known as the "O."
The W Trek: The W is definitely the most popular trekking trip in Torres del Paine, hitting all of the park's major highlights. There are few versions of this trek and it typically consists of three to five full days of walking.
The Paine Circuit: In addition to the ground covered on the W, the Circuit takes trekkers to a more remote area of the Torres del Paine with epic views of lesser-seen glaciers and viewpoints. On average, it takes roughly seven full days of trekking to complete the entire route. Its lengthy distance and unpredictable weather conditions mean trekkers should come prepared — both mentally and physically.
It's possible to go on these hikes alone, however it is more advisable to travel with an expert guide due to Patagonia's intense weather and challenging conditions. Local tour operators, such as Cascada Expediciones, offer trekking excursions that are led by experienced and passionate guides. It's an easy way to trek in Torres del Paine with professional assistance and logistics organized.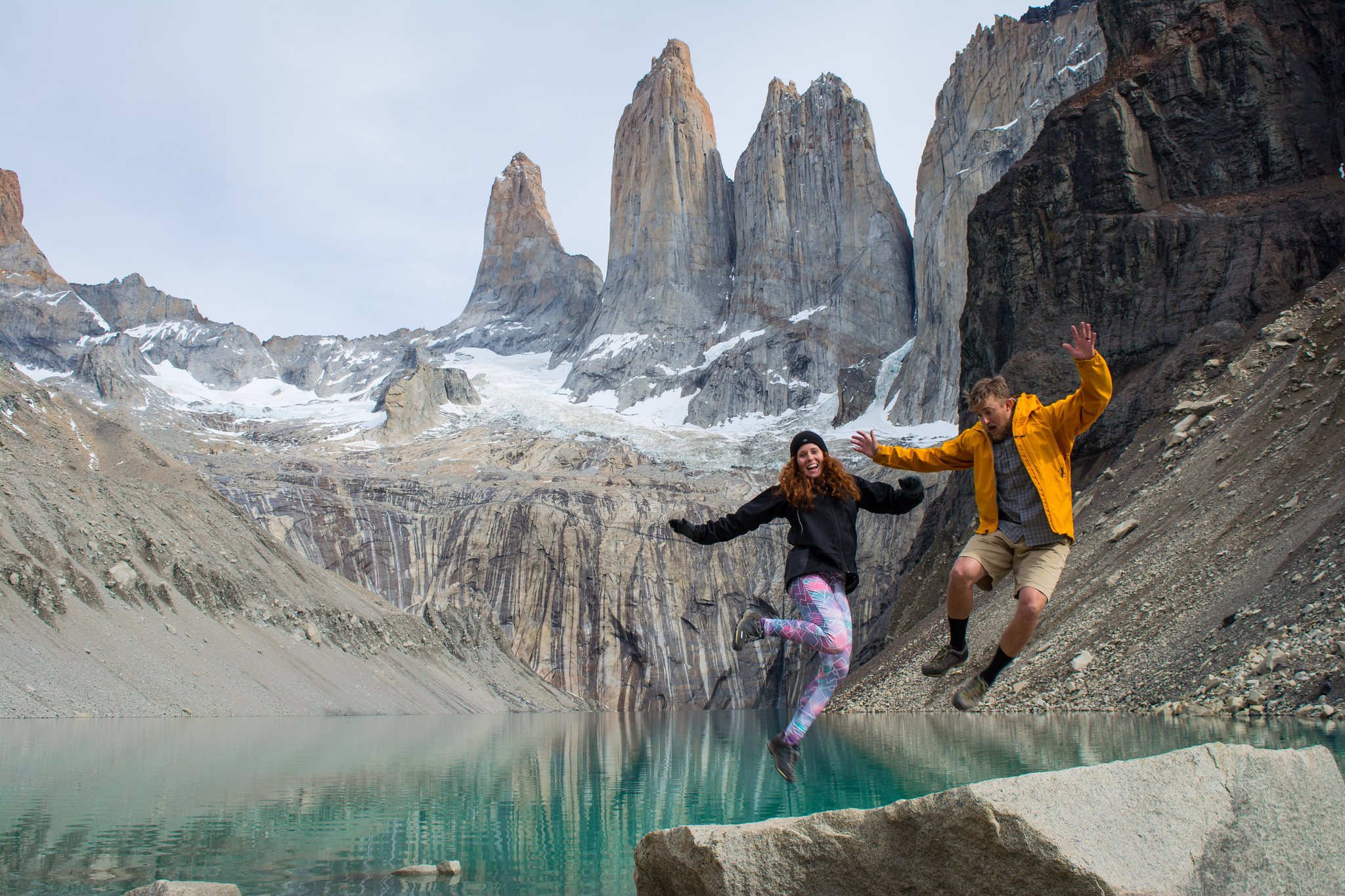 The Park's Hidden Secrets
In addition to the park's popular highlights, there are numerous lesser-known experiences that are equally as beautiful and entertaining. It's a chance for travelers to see Torres del Paine from a new, unique perspective.
Track Pumas: Among the park's wide range of plant and wildlife, are the Patagonian pumas. There are many pumas in Torres del Paine, but they are difficult to spot due to their elusive behavior and fur that camouflages with the surroundings. For wildlife lovers, there is an opportunity to find pumas with the help of professional puma trackers. These trackers have years of experience and extensive knowledge about the cat's behaviors and tendencies, making it significantly easier for travelers to find pumas in the wild.
Climb the Towers: True adventurers and adrenaline-junkies love the idea of trekking the famous Paine Towers. It's definitely not an excursion for the faint-hearted due to the mountain's intense demands and conditions. But with proper equipment, the help of expert guides and a good attitude, experienced climbers can conquer the Towers.
Run through Patagonia: To start the spring travel season, Torres del Paine offers trail runners the chance to participate in an Ultra Trail event this September. There are a variety of race lengths, ranging between 14 and 80k. Additionally, the Patagonian International Marathon is scheduled during the same month. Athletes can book package hotel deals

during the marathon and ultra trail, which offer accommodation, transportation to the event, food, activities and support.
Kayak with Glaciers: There is no better way to view the Patagonian ice fields than from a kayak. This remarkable experience offers travelers the chance to closely examine Grey Glacier and chunks of floating glacier ice, as well as appreciate its massive size.
​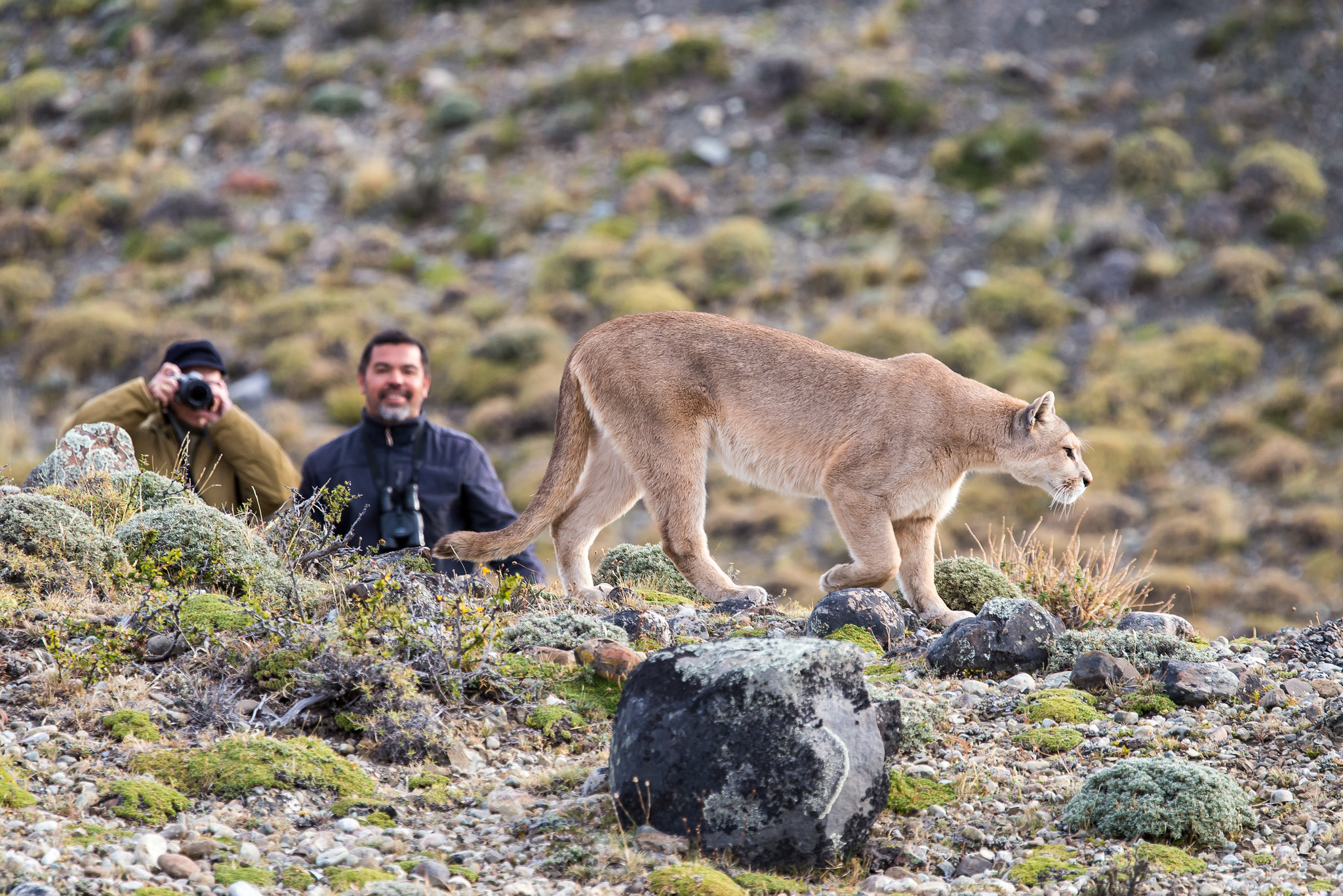 No matter how you choose to explore Torres del Paine, it will be magical. There is something about the park that is unlike anywhere else. Maybe it's the granite giants peeking through the clouds or the quiet pumas lurking in the bushes. Or it could be that indescribable feeling you get after accomplishing a trek or that astonishing moment of awe when you come face-to-face with a Patagonian glacier. It's a journey worth taking and an incredible opportunity to experience life at the end of the world.
Get in touch today and book your adventure!