If a trip to Chile is high on your list for a family vacation, but you're a tad unsure if the little ones will be on board, fear not! With its mountains, ocean, deserts, forests, and cities, there can be found all over Chile destinations that appeal to kids young and old, and many of our programs are designed or can be customized to offer something for everyone in the family. Whether your kid is a budding astronomer, a wildlife enthusiast, or an outdoor adventure junky who just can't wait to hop on their bike or hit the trails, we've got you covered! Here's our top picks for our programs and destinations for family-friendly, kid-approved adventures in Chile!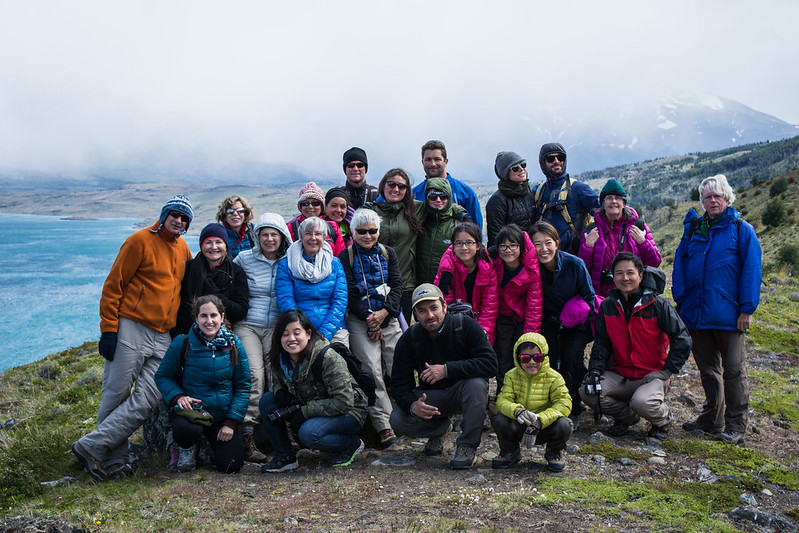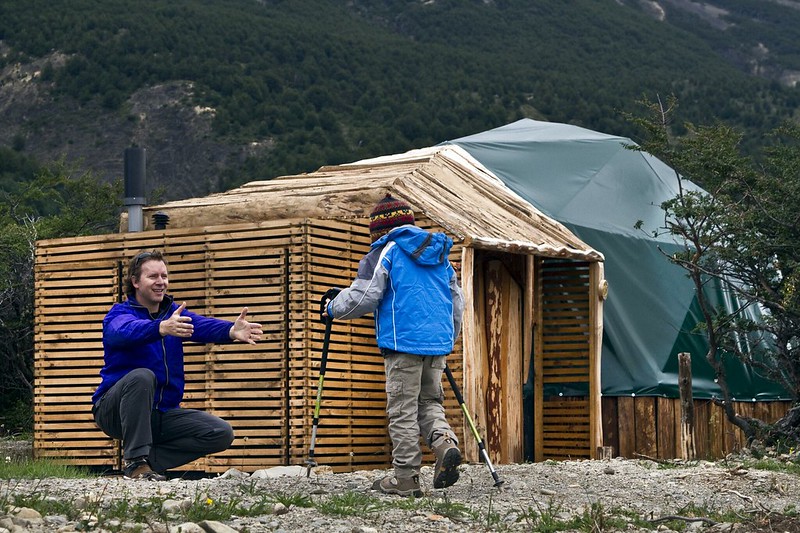 1. Huilo Huilo Biological Reserve
Tucked away within the steaming temperate rain forests of Chile's stunning Lakes District, the Huilo Huilo Biological Reserve is an outdoor explorer's dream. With prehistoric trees, pristine lakes and rivers, volcanoes trailing smoke across the blue sky, and a wealth of wildlife that can be glimpsed while out hiking, it's like you've traveled back in time to before humans walked the Earth. Our 4 Day Huilo Huilo Rainforest Multi-Sport Adventure takes families white water rafting, hiking, mountain biking, and zip-lining throughout this incredible wilderness for an unforgettable adventure. Kids love the zip-lining, which is one of the longest lines in South America, and the chance to scream and shout while tackling the white water rapids of the Fuy River. Best of all, at the end of the day, the family can kick back and relax in local hot springs, while Mom and Dad can unwind with a cold one from the Petermann Brewery. So, if you're the kind of family who enjoys heading out into the wilderness on the weekends for some thrills and spills, this is the trip for you!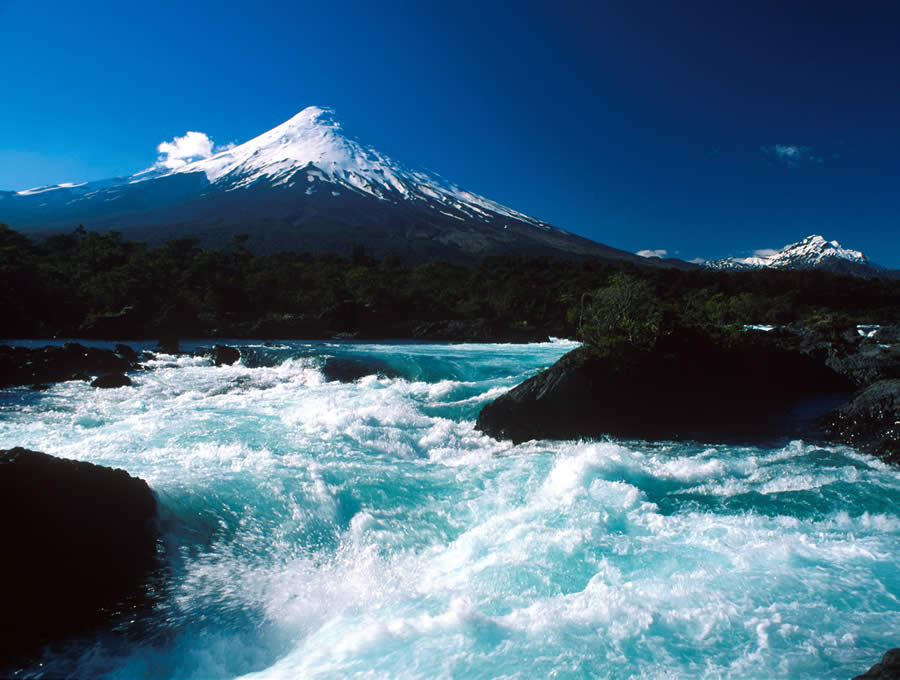 While the Huilo Huilo is a definite highlight of the area, Chile's Lakes District has endless opportunities for adventures and fun. Our Chile Lake District 4 Day Adventure or 5 Day Premium Adventure are based in the gorgeous Germanic town of Puerto Varas, an enclave of German-inspired architecture and food located on beautiful Llanquihue Lake, with the majestic Osorno Volcano dominating the skyline and wowing the little ones. Days are spent exploring the nearby parks Alerce Andino and Vicente Perez Rosales, home of the spectacular Todos Los Santos Lake. Activities include biking alongside Llanquihue Lake, rafting on the Petrohue River, kayaking, hiking, and even fly-fishing! The rest of the time is spent relaxing and getting to know the culture of the region, as well as tucking into the area's delicious German-inflected cuisine. Best of all, parents, the area is famous for its craft breweries, so after a long day of thrills with the kids, you two can chill with a cold one in the evening! For families looking to balance cultural experience with outdoor adventures and sports, either of these programs is perfect.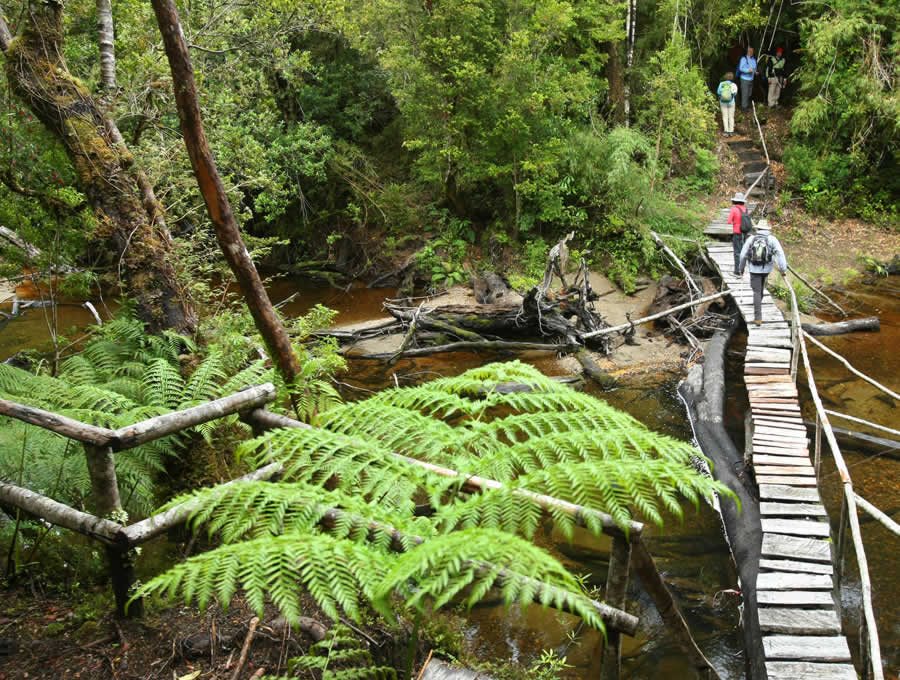 Is this Earth or Mars? The surreal, otherworldly rock formations, hazy desert-scapes, resilient wildlife, and ghost towns of the driest desert in the world do indeed make visitors feel out of this world. Our many Atacama programs have activities to suit all ages and interests. Want to go hiking? All of our Atacama programs, such as the 4 Day Explorer, include hikes in the Atacama's famous Valle de la Luna, with amazing views and weird rock formations bound to intrigue the little ones. Want a bit more adventure and thrills? Epic Atacama Multisport has you covered, with horseback riding, cycling, and more! Is your kid interested in archeology and history? The Atacama Hiking - Cultural Journey takes you deep into the desert to discover ancient villages and archaeological sites that offer glimpses into the lives of the people who used to call this harsh landscape home. There's much more in store as well, such as trips to the watch the Tatio Geysers erupt, visiting high-altitude lakes frequented by flamingos, and even the chance for a hot air balloon ride over the desert at sunrise! The opportunities are endless.
Plus, if you have a little stargazer in your family, then the Atacama is not to be missed. Its location, climate, and lack of large cities give it some of the clearest night skies anywhere on Earth. The Milky Way can clearly be seen with the naked eye, planets and other astronomical bodies studied with telescopes, constellations outlined, meteor showers 'wowed' at...maybe you'll even glimpse a satellite or the International Space Station flying by overhead. You can add an astronomical experinece onto any Atacama program, is perfect for those who watch the skies, as guests can enjoy a delicious dinner out in the desert while a local astronomy tour guide shows you the wonders of the night sky.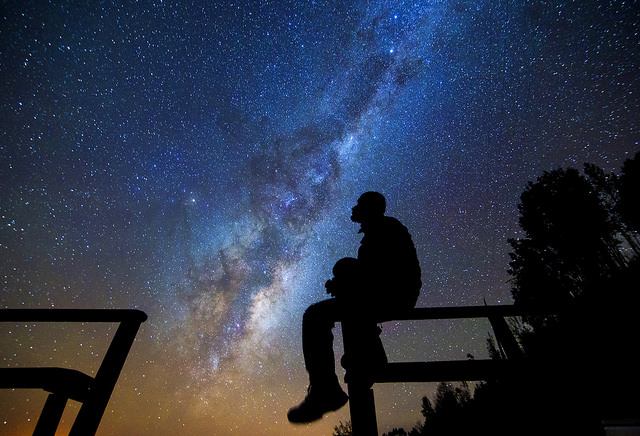 4. Wildlife Safari at EcoCamp Patagonia, Torres del Paine
Does your kid LOVE nature documentaries? Get wild about wildlife? Spend hours pouring over animal books and beg to go to the zoo? Do them one better, and take them to Torres del Paine to see the local wildlife! Nestled in the heart of Torres del Paine National Park is EcoCamp Patagonia. It is not just any ordinary hotel - it's made out of geodesic domes, and eco-friendly ones at that! If staying in a dome doesn't sound like the coolest thing ever, we don't know what is! What we do know is that kids LOVE EcoCamp! Thrilled by our unique hotel rooms, the location, and the opportunity to see wildlife on site, it's a kid paradise. But it's what takes place out in the park that really makes an impression. Our unique Wildlife Safari program takes guests on day trips around the park, with activities ranging from hikes to nature walks to boating, all with different levels of difficulty. These day trips are perfect for families with kids, as the excursions are of a manageable length and the difficulty levels are suitable for children. Plus, they show off parts of the park that kids will love to see, such as the massive front wall of the immense Grey Glacier (which is sure to get some 'wow! Cool! Look at that!' from open-mouthed onlookers), or learning about the local flora and fauna on nature walks that get you up close and personal with the park's residents, like spindly-legged guanacos or ostrich-esque Darwin's Rheas.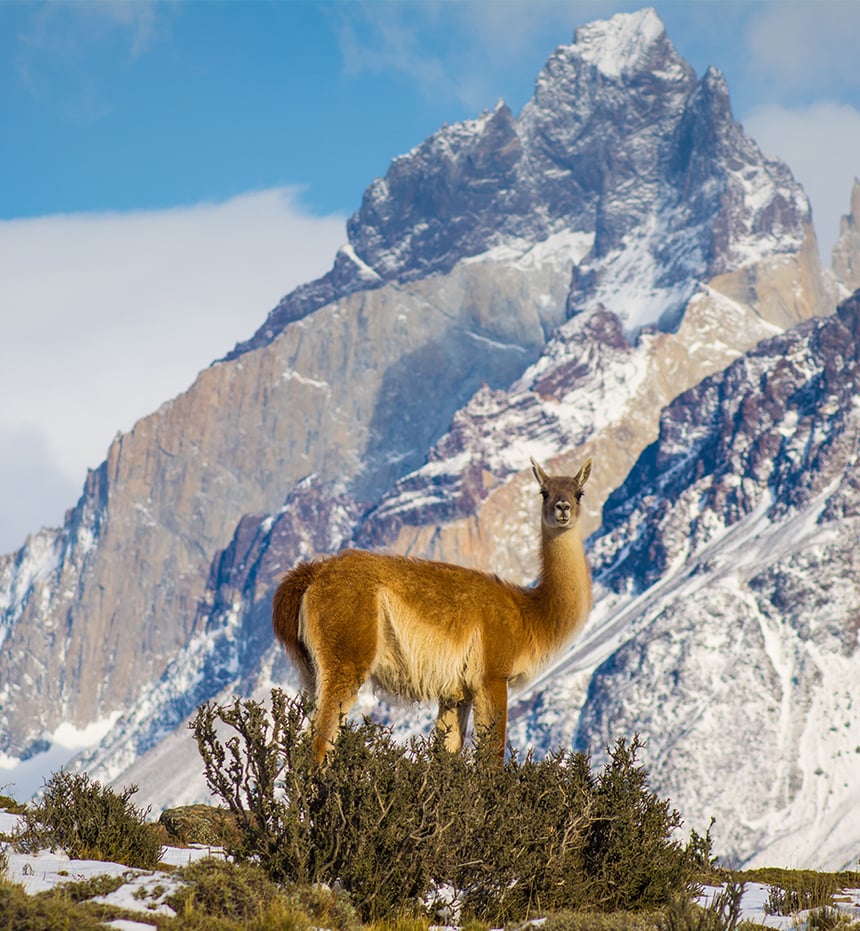 5. Penguin Watching in Tierra del Fuego
This one is a guaranteed winner with the kiddos, because who doesn't love penguins!? Beaches and islands throughout Chilean Patagonia and Tierra del Fuego are covered in these cuddly, waddling critters, and getting to see them in person is a sheer delight for kids and adults alike. With our Full Day King Penguin Viewing excursion, you'll visit the King Penguin Park in Tierra del Fuego, where the only colony of king penguins - the stars of March of the Penguins - in South America can be found. But did you know that there's a penguin colony here where you can actually WALK around amongst the penguins? Our Half Day Magellan Strait Penguin Adventure takes you to Isla Magdalena to meet the locals - a colony of 150,000 Magellanic penguins. Perfect for close observation and great photo opps, this tour also offers the chance to see dolphins, sea lions, and maybe even whales! These programs are a great extension for EcoCamp programs, as well.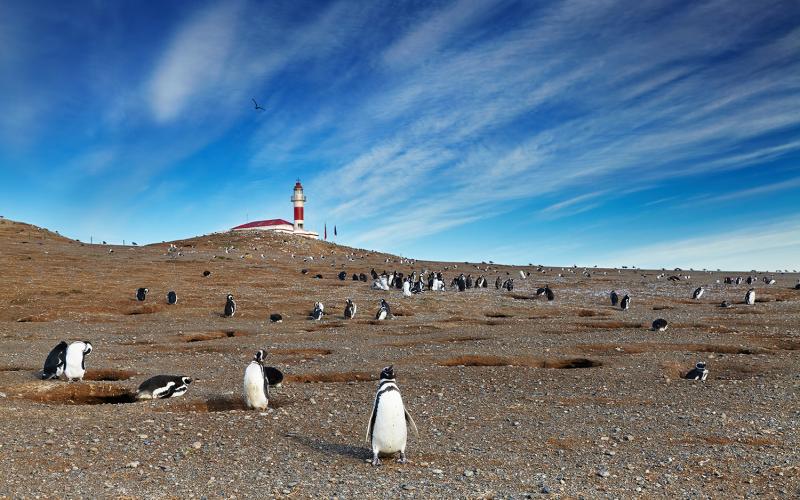 Is the next Indiana Jones in your family, excavating ancient artifacts from under the kitchen sink and hiking through the jungles and high plains of the back yard in search of adventure? A trip to Salta in Argentina's northern provinces has both you and your little explorer covered! Located in the northwestern reaches of Argentina, near the Atacama desert, Salta is a splendid colonial city, a place trapped in time with stunning architecture and a fascinating mix of indigenous and Spanish culture. With walking tours through the city center, an aerial cable car ride to take in the view (sure to elicit 'ohhhhs' and 'ahhhhs' from the tiny peanut gallery) visits to museums such as the famous MAAM, which houses Incan artifacts and is the home of three mummified Incan children that are more than 500 years old, hikes through high-mountain canyons full of colorful strata layers, and wine tastings of the region's refreshing Torrontes wines (for the adults only, of course!), Salta is easily one of Argentina's best up-and-coming family destinations.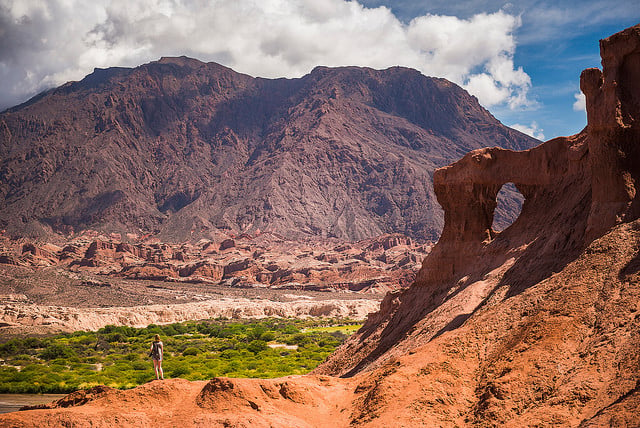 Curious about one of the above programs, or want to find out what other programs we have are good for the entire family? Get in touch with our team now