Given that Lonely Planet chose Chile as the top country to visit in 2018 and that it boasts Latin America's Hotel of the Year (EcoCamp Patagonia), it makes sense that its capital city, Santiago, would see a rise in tourists. After all, Chile's national carrier, LAN, is one of the largest in South America and 15 million passengers pass through its international airport, Comodoro Arturo Merino Benitez, every year. While Santiago has not historically received the attention of, say, Buenos Aires, today this modern capital is topping travel polls the world over, and so it is worth extending your travel plans to include it.

If You Have Only One Day in Santiago
Cerro San Cristobal towers above most things in the city, and therefore makes an excellent lookout point across the skyscrapers to the Andes mountains, which dwarf everything below it. You can ride to the top in the funicular train or in the newly-renovated cable car, or the trekkers can make the walk to the top, stopping along the way at the Japanese Botanical Garden. At the top, you will find Mote con Huesillo stands, a ubiquitous snack containing a dried peach submerged in its juice with husked wheat. You will also find a statue of the Virgin Mary, blessed by the Pope when he visited in 1987. There is also the National Zoo (mid-way up) but it has come under fire in recent years due to the condition of the animals (in 2016 two lions were shot dead after they attacked a man attempting to commit suicide in their enclosure).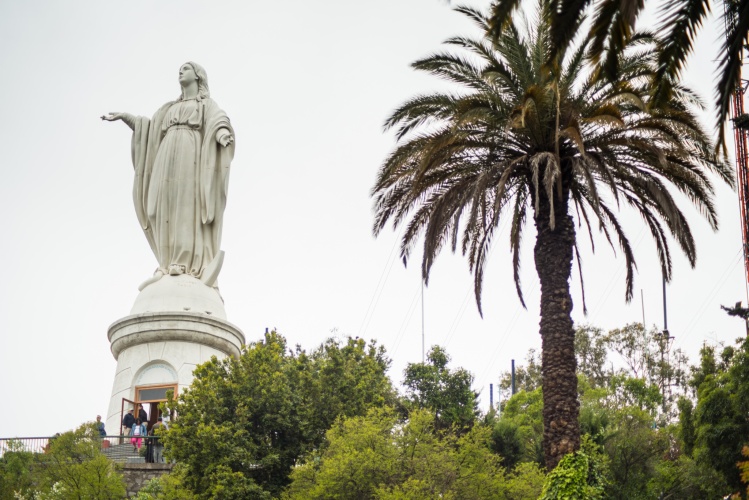 La Vega is the city's main market and the largest indoor market in Chile. Foodies will love a walk through the crowded lanes and alleys in search of some of the country's staples, such as goat cheese, 'fresh' cheese (queso fresco), cochayuyo (a type of seaweed), lucuma (an Andean fruit), chirimoya (custard apple), plus a wealth of nuts and berries, including the 'superfood', Maqui, a staple of the indigenous Mapuche. Our Tip: if your feeling peckish, stop by La Vega Chica for a set menu lunch consisting of Chilean staples such as Pastel de Choclo (corn pie) with the market workers. Be sure to order a fresh juice, made with the fruit of the season and copious amounts of sugar (ask for it ¨sin azucar¨ if you prefer it without); our favorite is made with strawberry (frutilla). If you find yourself here in winter, you will see lots of street vendors around selling sopaipillas, a traditional food of the Mapuche, that today are sold throughout Chile, and are a tasty fried pastry snack served with tomato sauce, mustard and pebre, a spicy tomato salsa. For cheap clothes and a hodgepodge of ethnic food, continue wandering around this area, known as Patronato, one of the oldest parts of Santiago (originally known as La Chimba) and which today is known for its excellent ethnic food. Chile has the world's largest population of Palestineans outside of Palestine, and here you will find a multitude of Arabic food jaunts, as well as Korean and Vietnamese (try Rico Saigon Cafe but be prepared to wait).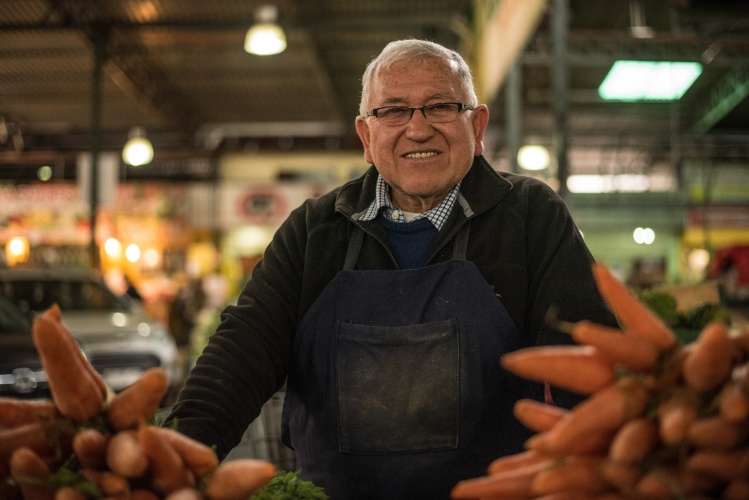 Plaza de Armas is where the first colonizers of Chile resided, and today the square is a must-visit for tourists keen to snap a photo of the colossal Metropolitan Cathedral (free to enter; mass held daily). Here you will also find the National History Museum (Museo Historico Nacional) which contains relics and paintings from the past. Our Tip: today this area has become an immigrant hub and - like everywhere in Santiago - you should be careful with your belongings.
Museo Chileno de Arte Precolombino is just around the corner from the Plaza de Armas, and is considered to be one of the best museums in South America. A visit here is essential for visitors, containing various seasonal exhibitions and activities, as well as the constant displays of historical artifacts found across Chile and Easter Island (including moai from Easter Island/Rapa Nui). There is also a room especially for children containing interactive displays.

Two Days in Santiago
The General Cemetery is located in Recoleta and is perfect for a morning or late afternoon stroll (it closes at 18:00). Rather than being morbid, a visit here actually provides a unique glimpse into the past, containing graves from every point in Santiago's recent history (including the tomb of former president, Salvador Allende), and photographers will appreciate its charm.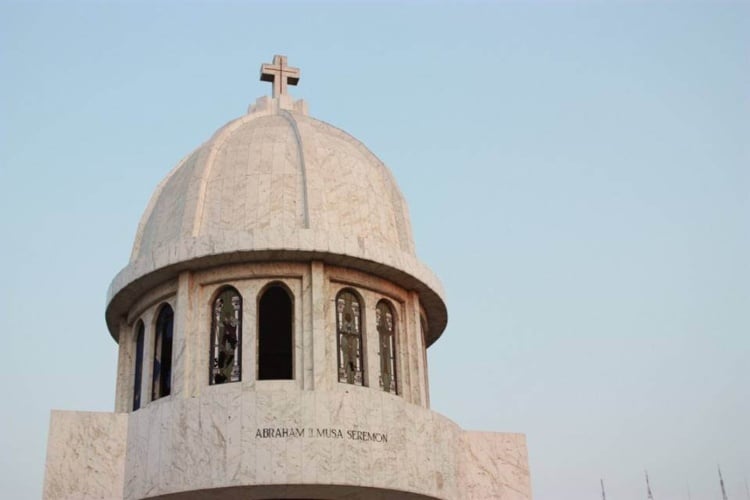 Santa Lucia, or Cerro Huelen as it was originally known, was the site where Pedro de Valdivia claimed the city for Spain after the long traverse south from Peru (the story is fascinating - have a read here) and is a remnant of a 15 million-year-old volcano. Today it is shady hillside park popular with couples as well as tourists, who walk the steps to the top where there are two former forts which date back to 1816.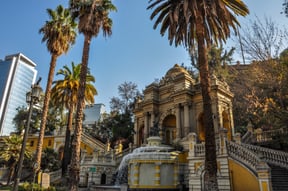 A visit to the Human Rights Museum (Museo de los Derechos Humanos) has become an almost obligatory visit for tourists, and it well should be. This is an excellent museum, spreading out over several floors at the entrance to the Quinta Normal Park. It details (in excruciatingly close detail) the human rights violations that occurred between 1973 and 1990, in the hope that people will be educated and that something similar will never happen again. Across the road, the Park contains playgrounds, a lake and various museums including the Natural History Museum (Spanish only).
Sky Costanera towers above the tranquil suburb of Providencia and the business district of Las Condes, rising 300 meters above the ground and making it the tallest building in South America. You can find access to the observation deck within the Costanera Center mall, a gigantic 6-storey shopping center containing all the usual international brands.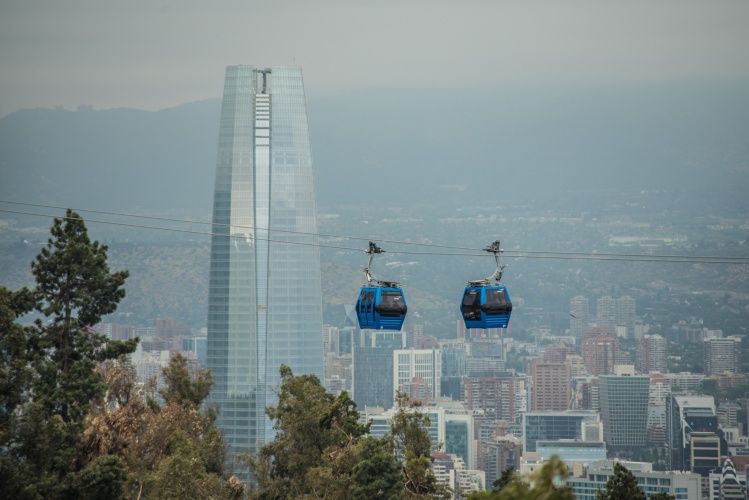 Day Trips from Santiago
The nearby vineyards of the Maipo, Casablanca, Aconcagua, Curico, and Colchagua valleys all make excellent day trips from the capital, and are accessible via car, bus, tour or even train (Colchagua). For options, take a look at the tours we offer here.
Also nearby is La Campana National Park, famously traversed by Charles Darwin in 1834 and one of the last places in the world to see the majestic Chilean Palm.
Valparaiso draws major visitors, being a UNESCO world heritage site, working port and former home of the Nobel Prize-winning poet, Pablo Neruda. Don't forget to pack your walking shoes and a camera because the steep hills of this historic city offer some spectacular views.

Santiago for Families
Of course, there is more than enough to keep the younger visitors entertained, and Santiago is particularly welcoming of children. There are green parks, interactive museums, cafes with playgrounds and lifts in most metro stations. Have a read of this article for our favorite kid-friendly attractions.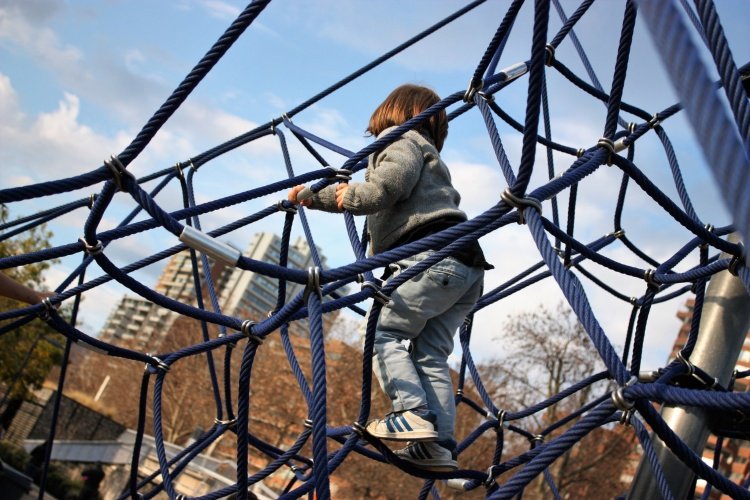 Santiago for Foodies
Did you know that Santiago has two of the World's Best 50 Restaurants (Ambrosia and Borago)? In recent years the city has gone from strength to strength in the gastronomic arena, with pretty much anything you could want available here. For ethnic food, head across the Mapocho river to Recoleta to try Chicken Story (Korean barbeque), Sukine (Korean), and KY (Thai). It is here where you will also find Peumayen, a pioneering fusion restaurant that combines indigenous ingredients into stunning dishes, and 040, a speakeasy with an extravagant gourmet tasting menu. Barrio Italia is a rising food destination so book a visit to Pasteleria Lala Leelu (try their Devils Cake), Obolo chocolate factory, Silvestre Bistro (foraged food), Vegan Bunker (vegan on a budget), Silabario (Chilean fusion) or Casa Luz (Italian - order the mushroom risotto). For more ideas, have a read of this blog.
Santiago for Shoppers
For a beautiful selection of small, locally owned stores, look no further than Barrio Italia, which originally was the home of Italian immigrants who found work restoring antiques. Today its main thoroughfare, Avenida Italia, makes a pleasant stroll for shoppers looking to stock up on locally made gifts.
The Pueblito Los Dominicos is a small enclave of artisanal handicrafts a short walk from the end of the red metro line 1.
Drugstore Providencia began in the 1970's and today is a modern shopping center selling local brands such as Bestias (shoes), Greenglass, books, art, clothes and kids supplies.
For a selection of our favorite small businesses, take a look at this article here.
Santiago for Adventurers
Those of you with itchy feet wanting to get the blood pumping will actually be quite at home in Santiago. Just an hour or so from the city centre (and so an easy daytrip) is the Maipo Canyon (Cajon del Maipo) which rises steeply into the Andes mountains beside a full, rushing river. This outdoors-y paradise is the perfect place to tick adventure off your list, where you can raft the rapids of the Maipo River or hike to the summits of El Morado mountain (a haven for birdwatching) that is best combined with a long, relaxing soak in the natural hot springs. Wildlife lovers will also enjoy a full-day spent beneath the sunshine on horseback, with either a ride through El Morado mountain or into El Colorado valley.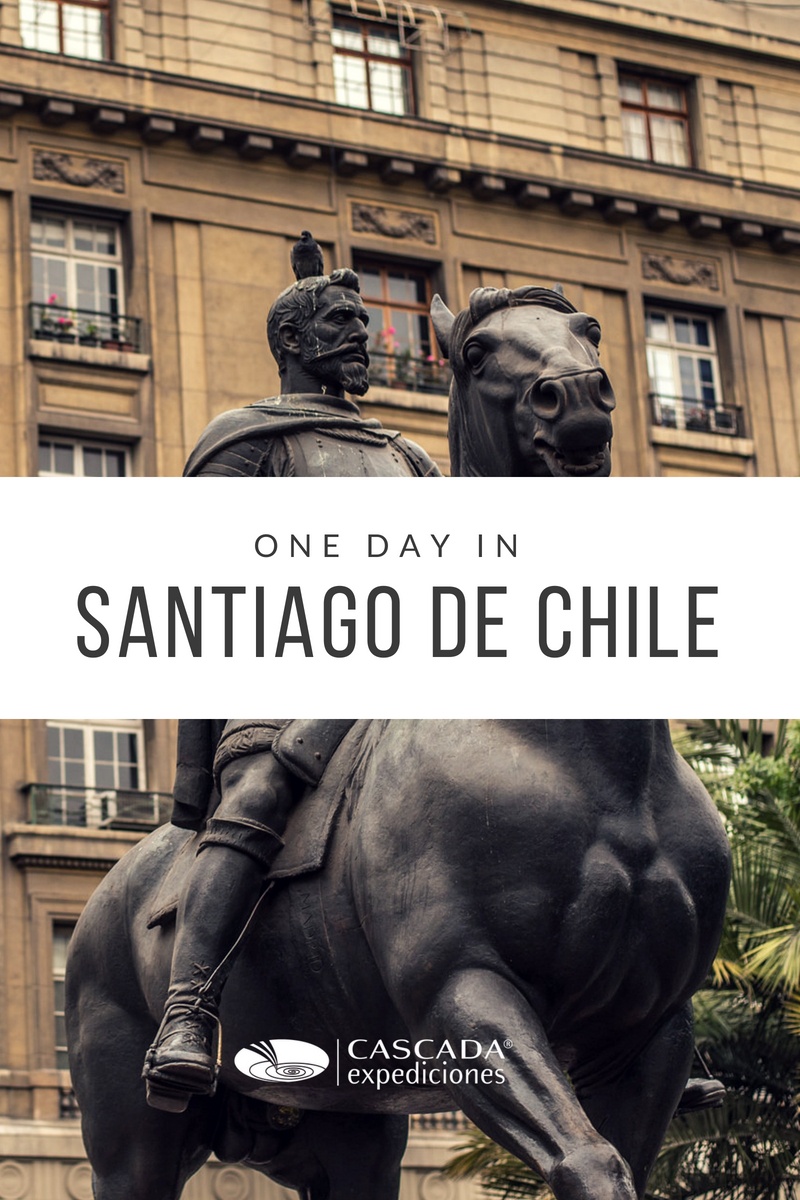 There's plenty of day tours from Santiago that you can take with Cascada Expediciones. We recommend checking out the El Morado Full Day Trek & Hot Springs or the Santiago City Tour. Get in touch with us at reservations@cascada.travel for more information.