We are driven by what we can see. From golden beaches to snow-capped mountains to city skyscrapers to rich culture, images make us feel something. They transport us to new places and introduce us to new people. They give us ideas, dreams and aspirations. As a seasoned traveler and adventure enthusiast, there's is nothing that sparks my wanderlust more than looking through travel photos. Here at Cascada Expediciones, we have a ton of incredible photos which once inspired me (and hopefully inspire you) to come to beautiful Chile:
1. Atacama's Mystical Moon Valley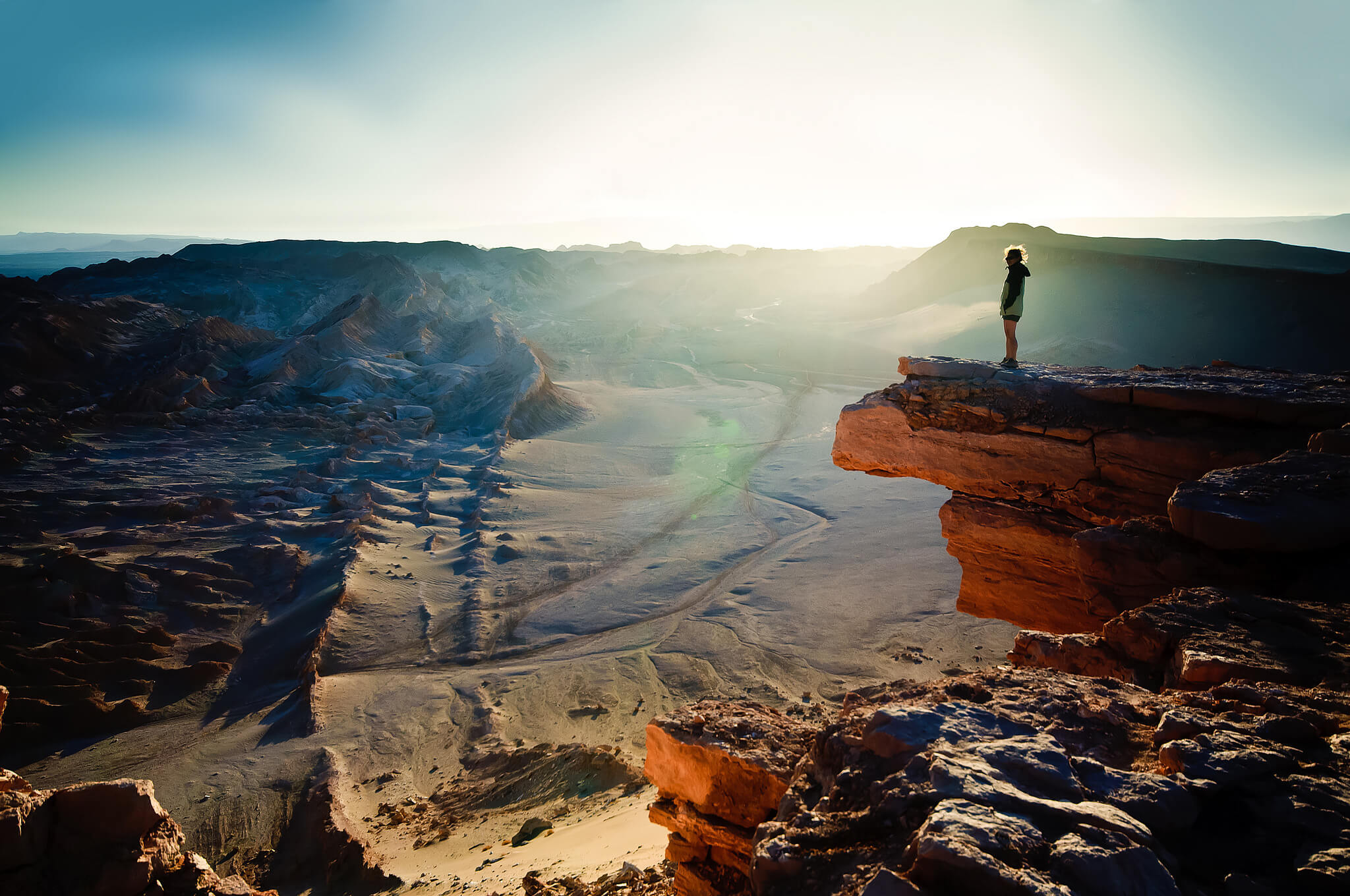 Let's start at the top of Chile. In the midst of the Atacama, the driest desert in the world, there is a place called the Moon Valley. The valley gets its name due to its striking similarities with the moon's terrain. It's true, you really feel like you've entered another world when wandering through this incredible landscape.
2. Los Dientes at the End of the World
Take in that immensity: jagged peaks, misty waters and that indescribable sensation you get when you realize just how small you really are. This landscape, "Los Dientes" is quite literally taken at the end of the world. It is at the very bottom of Chile and just about as close as you can possibly get to Antarctica. You can explore this incredible scenery with a the southernmost trek in the world.
3. Easter Island's Spirit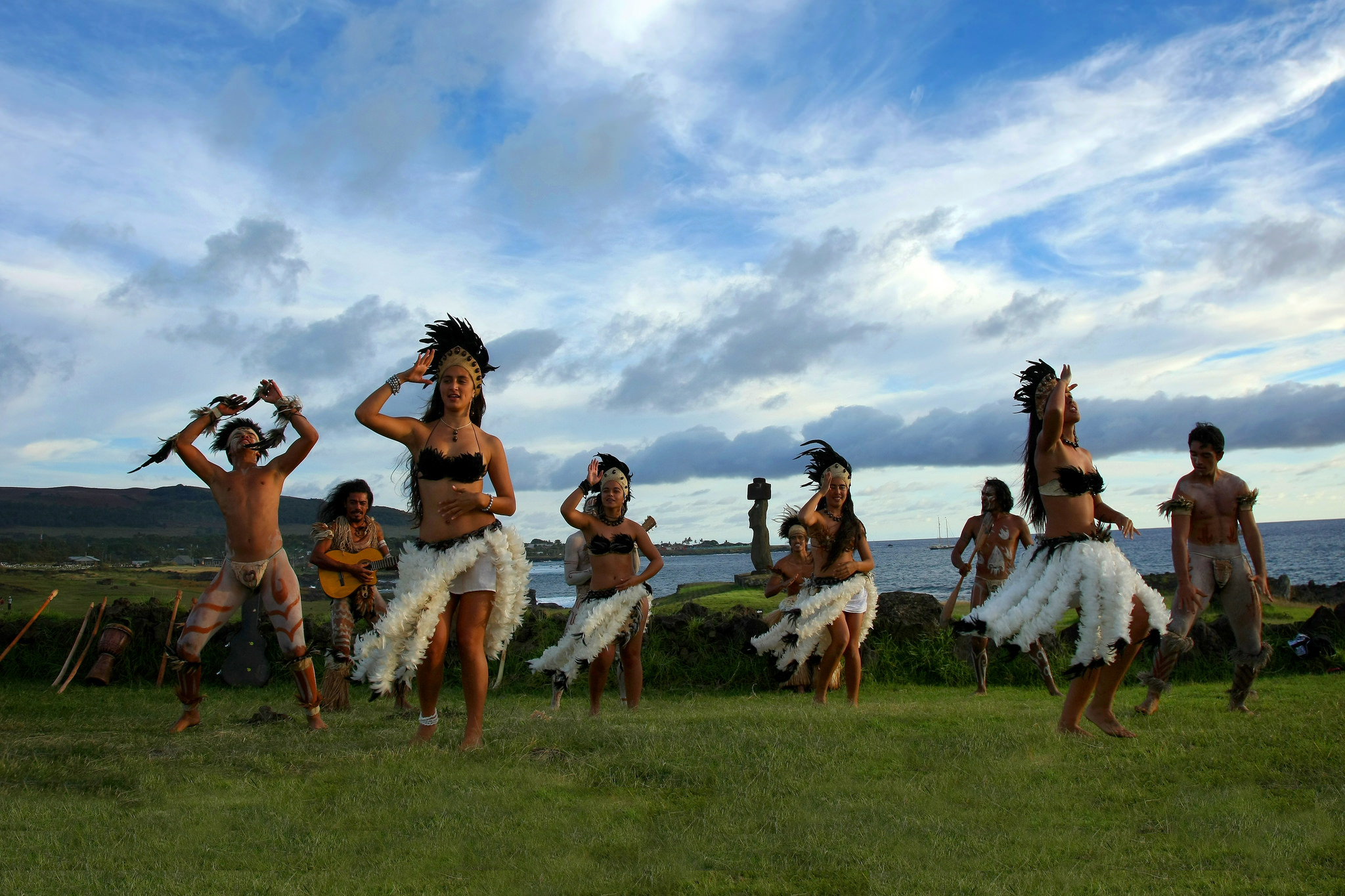 There is something special about Easter Island. There really is nowhere else quite like it. This Chilean island has a unique culture and spirit that is different from the rest of the country. Easter Island will introduce you to a new kind of Chile, and provide you with a once-in-a-lifetime kind of trip.
4. Icy Glaciers in Patagonia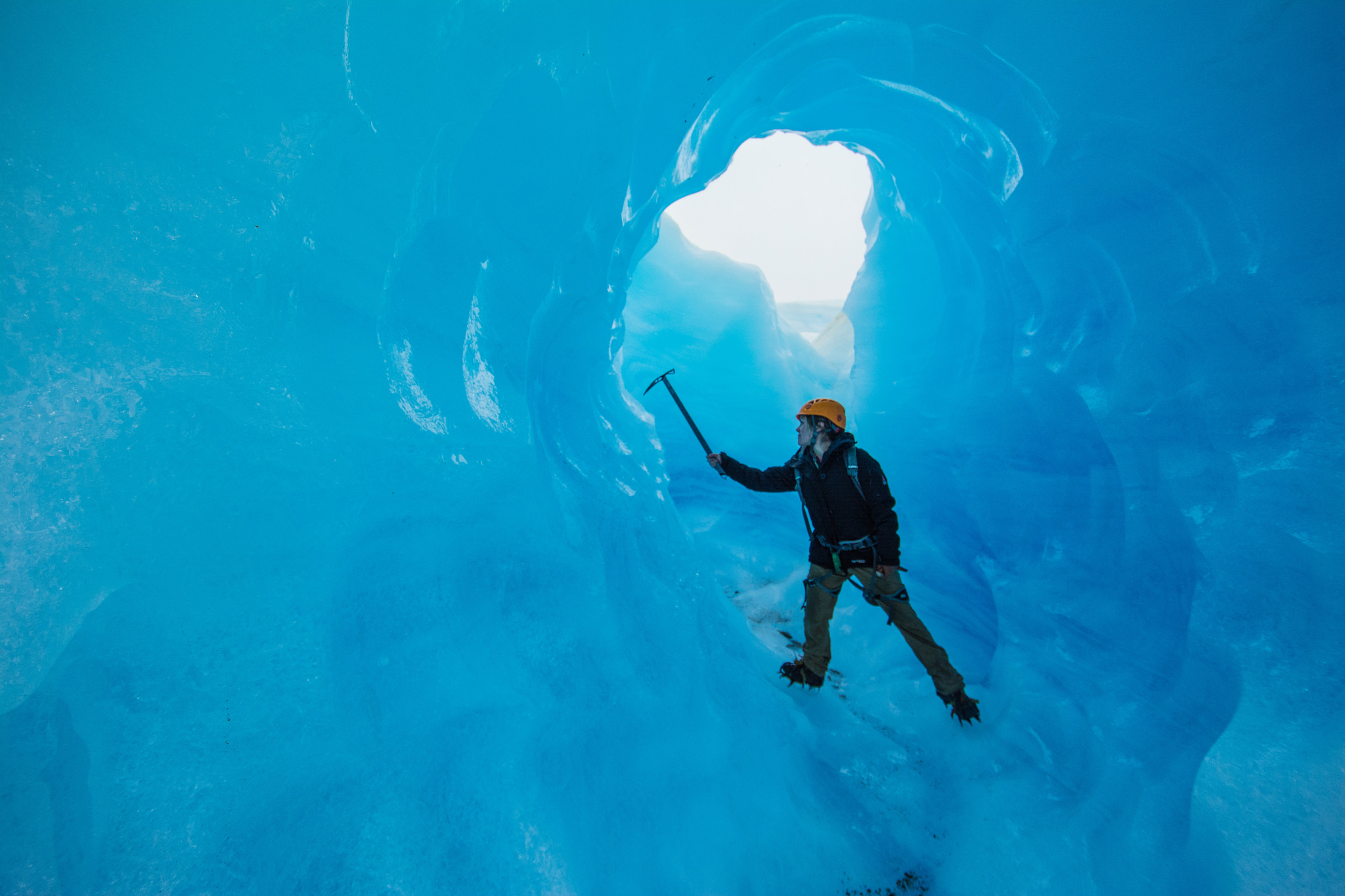 Patagonia is home to some breathtaking glaciers. Getting up close to a glacier is an unreal experience and an opportunity to connect with a new type of landscape. This photo was taken at Grey Glacier, which is in the beautiful and well known, Torres del Paine National Park.
5. Artistic Expression in Valparaíso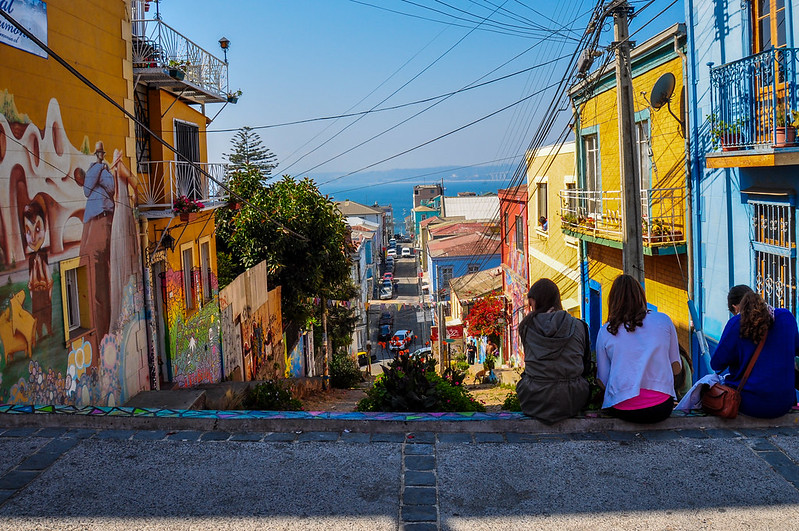 There is a certain kind of vibe in Valparaíso. It's Chile's favorite port city, located just an hour and a half from Santiago. Valparaíso is grimy and raw. Rainbow murals fill the streets and you feel pure energy and passion from the city's artists and musicians. Wander through the hills in Valparaíso and discover all the hidden gems it has to offer.
6. Colorful Vineyards to Explore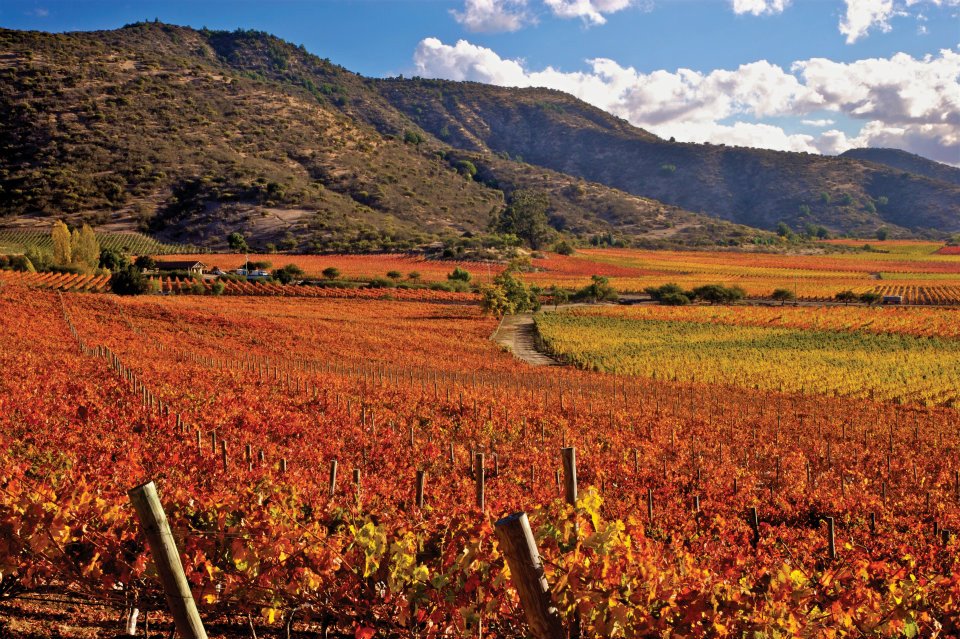 Chile produces some of the finest wine in the world. That wine is created in the many vineyards around Chile's central region. The vineyards are particularly nice to visit in autumn. All the colors pop and the cool weather is perfect for a bike ride and glass of red wine.
7. An Unforgettable Starry Night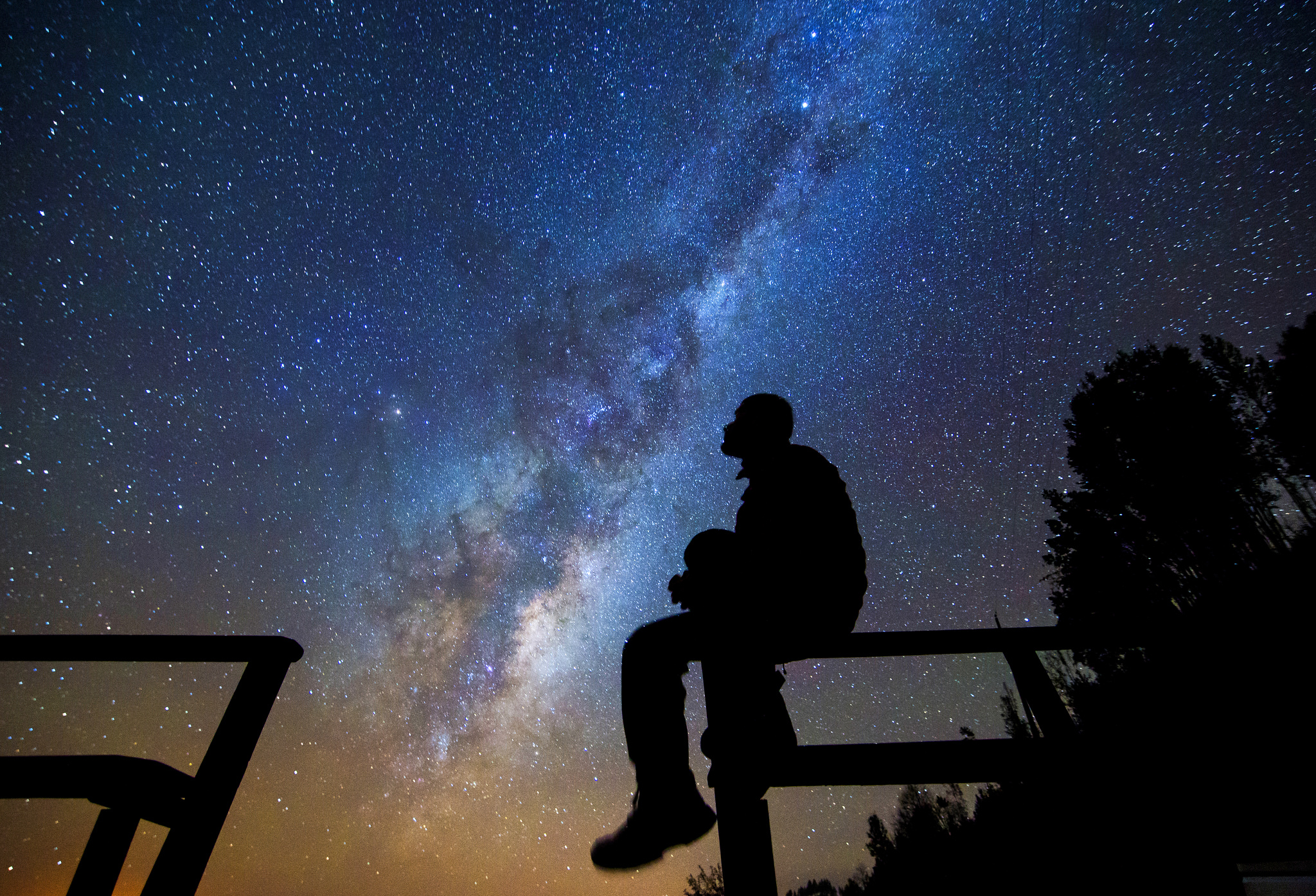 Look at those twinkly specks of light! Chile is one of the best places on Earth to view the night sky. In the Atacama Desert, the high altitude, dry environment and low pollution create optimal stargazing opportunities for travelers. It's an incredible opportunity to see the sky in a new way.
8. A City Surrounded by Mountains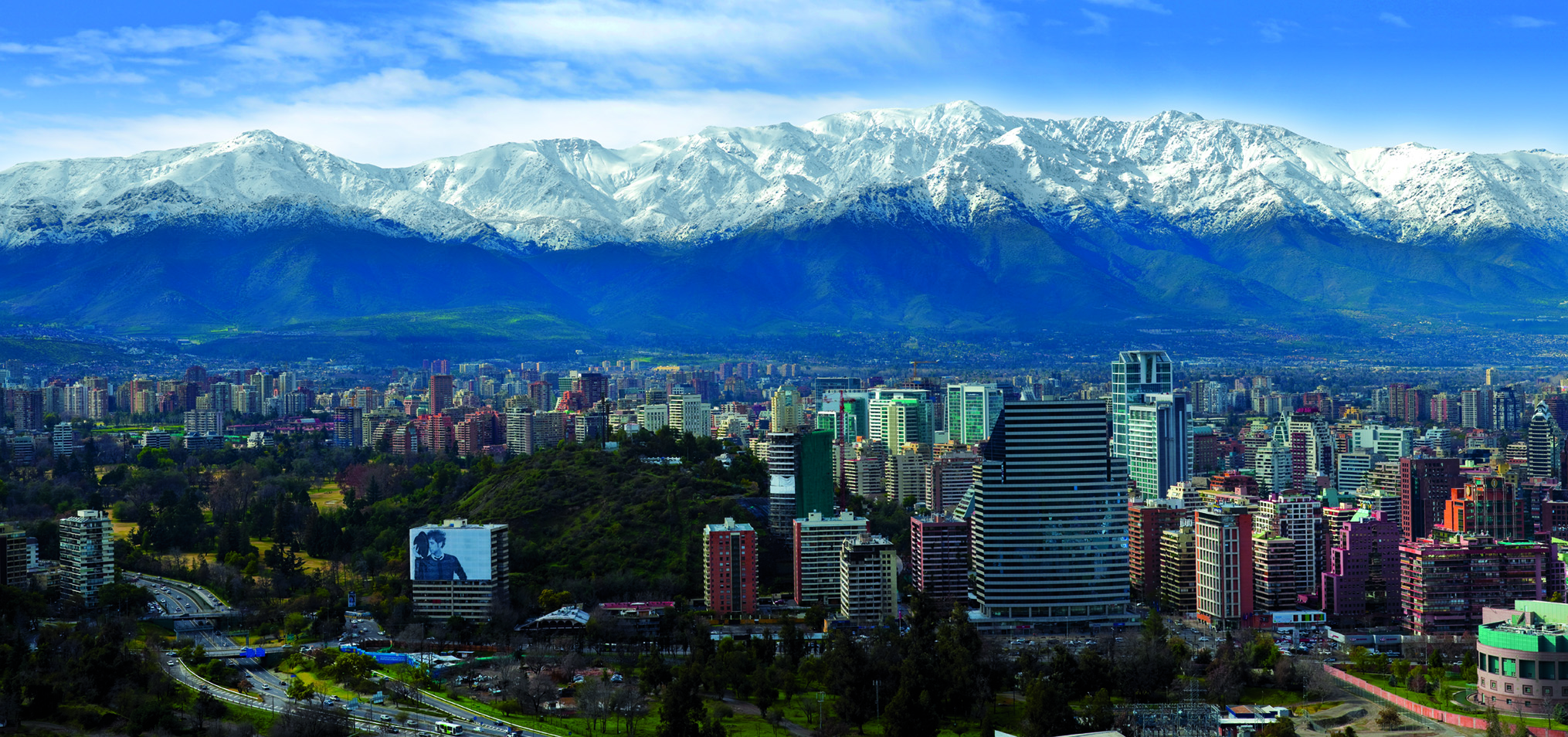 No matter where you are in Santiago, you are surely able to spot the many hills and mountains that surround the city. The view is perfect on a clear, sunny day where you can spot snowy mountains alongside the city skyline.
For more inspiring travel content, follow our Instagram page or check out more posts on our blog.