When visiting Chile, if you feel like you're seeing panaderias (bakeries) on almost every block and are wondering if your mind is playing tricks on you, it's not. Chileans are the second biggest bread consumers in the world, after the Germans, with each person putting away an average of anywhere between 86 and 95 kilograms of bread a year.
While that may seem like a lot, once you try Chilean bread for yourself, it's easy to see why bread is Chile's premier dietary staple: it's delicious! Almost everyday of the year, panaderias around the country churn out batch after steaming batch of fragrant, warm bread of many varieties that quickly disappear into to-go bags as customers whisk them off home before the bread gets cold for evening once (teatime). Many people eat bread with most meals. To truly understand the national character, a trip to the local neighborhood panaderia to try out the different varieties is essential.
To start your Chilean bread education, here's 6 of Chile's favorite breads that you are likely to encounter at a meal spread, and which you should try! Tell us your favorite Chilean bread in the comments below.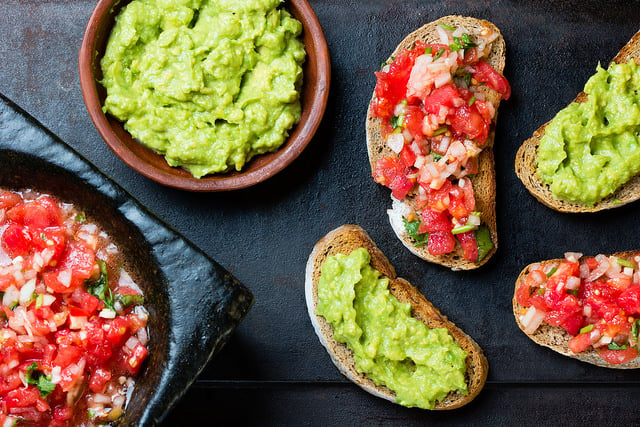 1. Marraqueta
The marraqueta is Chile's version of a French baguette; not necessarily in shape or texture, but in that it is a cultural signifier, a symbol of Chilean gastronomy around the world, an instantly recognizable national icon. Also known as pan batido and pan frances, the marraqueta is a single loaf of bread that's halved into four smaller rolls, but still connected by a thin base layer of bread that keeps the separate rolls attached but makes it easy to break off the rolls for individual enjoyment. With a crunchy crust and light, fluffy filling that's produced by baking the rolls with a pan of water in the oven to create steam, marraquetas are popular for making sandwiches and as a bun for completos and choripan. It's thought that the marraqueta first came to Chilean shores thanks to a pair of French brothers going by the name Marraquete, who arrived in the early 19th century. The French connection is also found in the use of similar ingredients for marraquetas and many French breads, which are made using only flour, water, yeast, and salt.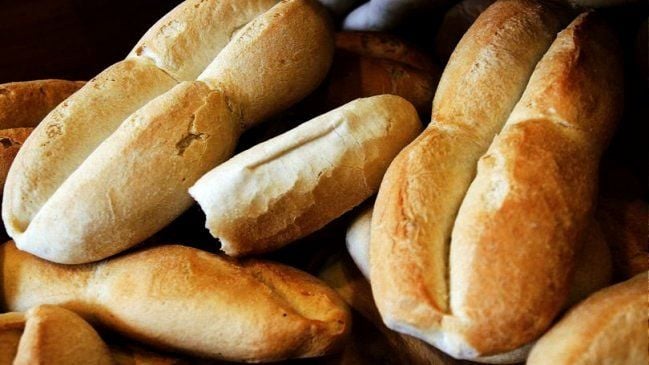 2. Hallulla
Probably the second most popular bread after marraquetas, the hallulla is a circular, flat roll with a starchy filling. Used most commonly for making Chile's hearty sandwiches or toast topped with pebre, a Chilean "pico de gallo", the different flavor and texture is produced by adding vegetable shortening or butter to the mix. Unlike the marraqueta, the hallulla hails from the Middle East, where it was eaten around Easter, and it made the journey to the New World with the Spanish.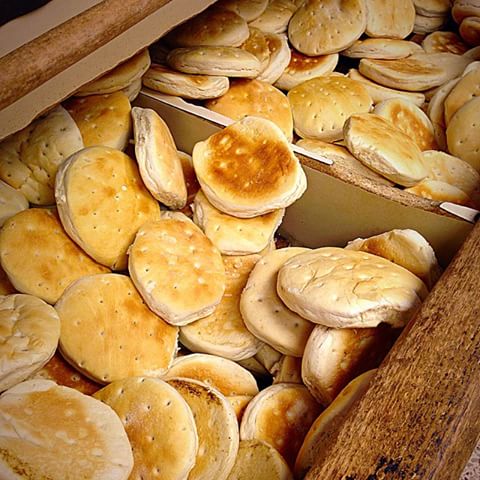 3. Pan Amasado
Although Chileans are bonafide bread lovers, pan amasado holds a special place in their hearts, not only because of its flavor and oven-warmed heat, but also because it can easily be made at home, unlike other breads. This is why you can frequently find street vendors hawking "pan amasado!" from carts with rounded clay ovens on top that bake the bread and keep it warm right there on the street. Literally translated to "kneaded bread", pan amasado has a flaky crust and a soft, doughy filling, and is best enjoyed right after it's been baked when it's still piping hot from the oven. With a circular, disc-like shape similar to sopaipillas or hallulla, it can be eaten with pebre, butter, or even something sweet like manjar, Chile's answer to dulce de leche.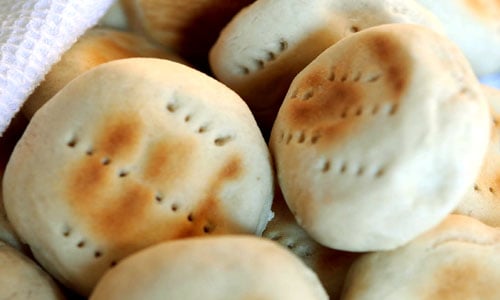 4. Coliza
Flat and square, the coliza is similar to the hallulla in taste and appearance: a chewy, heavy bread, but with a flakier crust and easier to crack and break apart to eat in pieces. Not much is known about how the coliza originated or came to Chile, but it's especially tasty when toasted with butter or jam. Lots of bakers also like to have with the coliza by adding embellishments and decorations to the flat-top crust, tracing designs and images, or using rolls or cut-outs of dough to illustrate scenes or pictures.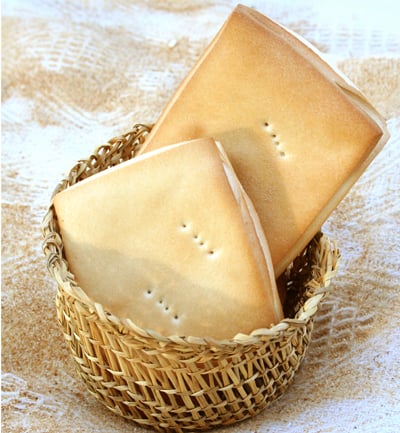 5. Dobladita
If you like your bread crunchy and crispy, then the dobladita is the Chilean bread for you! A flat slab of dough is folded twice to form a triangle, which is then coated in melted butter and baked to perfection! Although not ideal for sandwiches, dobladitas are great for snacking on at once, and to have with condiments like pebre, butter, or jam. The type of dough and style of making these is similar to that used to made empanadas, sans the filling.
6. Sopaipilla
For readers of our blog, the sopaipilla should a familiar and yummy sight! For those not in the know, the Chilean sopaipilla is a popular street food, a tiny, flat disk made from flour and softened Andean pumpkin. Fried in hot oil, it's a handy snack on the go or for once, and can be topped with any number of condiments, from ketchup and mustard to hot sauce and pebre. Sopaipillas are a staple of Hispanic cuisine, and they vary depending on the country or region. For example, in New Mexico and other parts of the States with strong Hispanic influence, sopaipillas are a sweet bread that puffs up like a pillow and is best eaten with honey or sugar, whereas in other South American countries, sopaipillas tend more toward the savory. However, Chile's sweet tooth will not be denied, and so Chileans have their own winter-time version of sopaipillas known as sopaipillas pasadas, where old sopaipillas are drenched in syrup and then eaten like pancakes.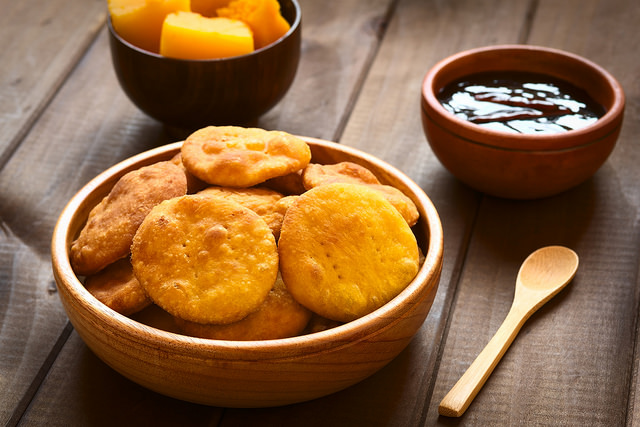 Nothing goes better with Chilean bread than a side of pebre! Learn how to make it with this simple recipe.