With winter chills and heavy snows settling over much of the northern hemisphere, the joys of summertime - the feel of warm sunshine on bare skin, cold popsicles by the pool, spending a relaxing day hiking or going for a bike ride - seem like a distant memory.
But down in Chile, summer is in full-swing and the livin' is easy. The sun is out, the mood is happy, families are on vacation, and Chile's mountains, valleys, rivers, lakes, plains, and beaches are ready for action. With a wide variety of outdoor activities available across the country to help visitors and locals get to know Chile's natural spaces, there are almost endless chances to spend an invigorating day outside exploring with any of these fun and popular summer sports.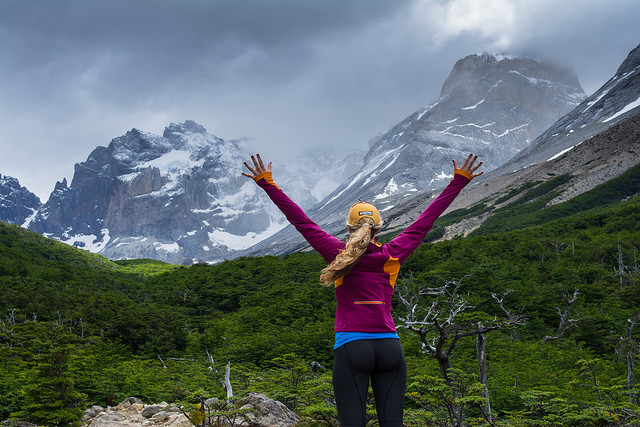 1. Surfing
Cowabunga! Chile's 4,270 kilometers of coastline are prime real estate for much more than swimming, sun-tanning, and sandcastles - Chile is home to a vibrant surf culture. Although there are surfing opportunities in the south, the far north of the country and a few beaches close to Santiago, such as Ritoque near the ritzy coastal city of Vina del Mar, offer the best waves. Pichilemu, a coastal resort roughly three hours southwest of Santiago, is Chile's surfing capital, and is where most of the national championships are held. But head further up the coast to the town of Arica, and you'll find a different scene at "Gringo Beach," where most visiting foreign and US surfers come out to play. But be warned: even in the height of summer, the waters can be unbearably cold, so wearing a wetsuit is recommended. Fun fact: our very own EcoCamp Patagonia ambassador, Ramon Navarro, is one of Chile's surfing elite, competing locally and internationally.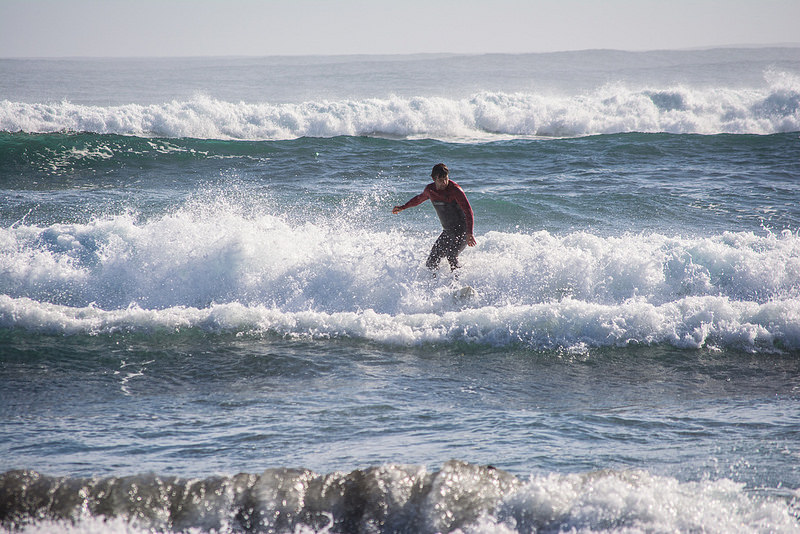 2. Fly Fishing
Chile is internationally renowned for its flavorful fish, such as salmon and sea bass, and where there are excellent fish, there is excellent fishing. Southern Chile is home to some of the best fly-fishing in the world, drawing avid fishermen from all over the world to its beautiful and languid rivers.
With the fishing season lasting from November to May, Northern Patagonia takes top prize for most popular fishing spots, with the glacial-fed waters of the Lakes District and the Aysen region standing out for their various lakes and rivers. Teeming with prime trout and salmon, the mineral-rich and sheltered waters have allowed these non-native species to flourish. The variety of rivers offers something for every type of fishermen, with the rivers of the Lakes District more suited to riverboat fishing, whereas the Aysen region has plenty of shallower rivers, inlets, and streams that are ideal for wading.
The rivers surrounding Torres del Paine, such as the Serrano River, also offer great fly-fishing opportunities, with the dynamic peaks of the Paine Massif as the perfect backdrop.
Discover how you can go fly-fishing near Torres del Paine here.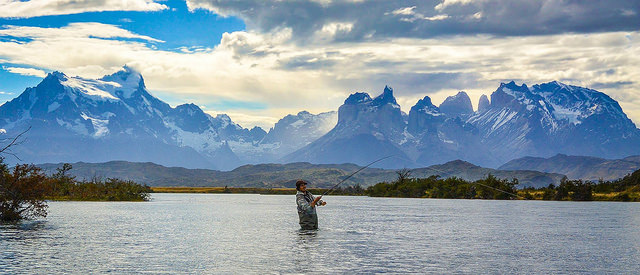 3. White-water Rafting
Once a rarity in the world of Chilean sports, white-water rafting is now a beloved summer sport for foreigners and locals alike, thanks in part to Cascada Expediciones! Back when Cascada was founded in 1991, rafting was virtually non-existent in Chile, a country still discovering its virtues as an outdoor adventure destination. Seeing an opportunity, Cascada's founders Javier, Yerko, and Nani, who had experience rafting from studying in other countries, began offering white-water rafting tours and programs, becoming adventure travel and tourism pioneers in Chile. Nowadays, people travel from all over the globe to raft Chile's rivers, on trips which can last from one to eight days depending on the river.
Two highlights of Chile's white-water rafting options are Cajon de Maipo and the Lakes District. Cajon de Maipo, located about an hour and a half away from the capital city of Santiago, is a mountainous canyon frequented by the outdoor enthusiasts of the capital, who relish the clear air, fresh water, and abundant nature just a short drive from the city. The joining of multiple rivers and streams as the water flows through the canyon makes for some thrilling rapids and stunning views, but the waters are generally regarded as an easier challenge than its southern counterparts.
Further down south is where it gets really interesting. Turbulent and pristine waters, flowing downward from snowcaps and glaciers in the upper Andes, feed the rivers and lakes of the enchanting Lake District, offering endless routes and opportunities for fun, with a range of different classes of rapids suited to experience level. The Futaleufu River is regarded as one of the best rivers in the world for rafting, its name meaning "Big River" in the native Mapuche language. The Bio-Bio river, the second largest river in Chile, also has its fair share of world-class rapids, but damming along the river has stemmed the flow.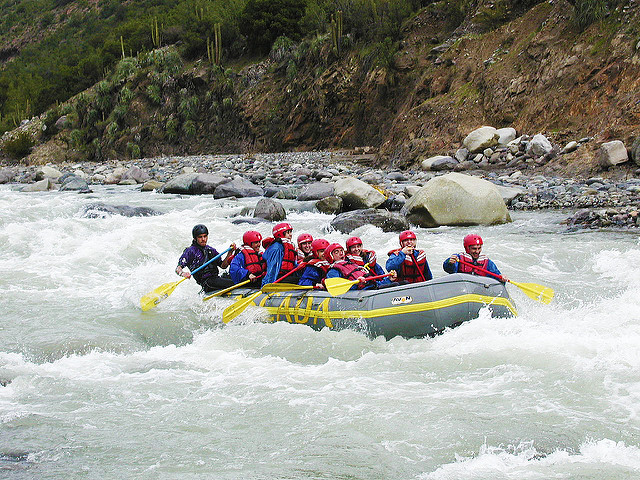 4. Kayaking
Kayaking is one of the best ways to explore Chile's many lakes, rivers, and coastal bays. In the south, abundant rain and melting snowfall guarantees year-long access to fresh, cool water. Kayaking is especially popular in the Lakes District, famous for its many beautiful waterways and its wealth of nature reserves that are perfectly suited to outdoor activities. Once again, the Bio-Bio and Futaleufu rivers reign supreme as top kayaking destinations. Lately, sea-kayaking has been enjoying a surge in popularity around Chile, especially down in southern Patagonia and Tierra del Fuego, where, during the summer, visitors have excellent chances to see migrating whales, dolphins, local pinnipeds like seals and sea lions, and other wildlife, as well as soaking up the spectacular mountains and fjords of the region.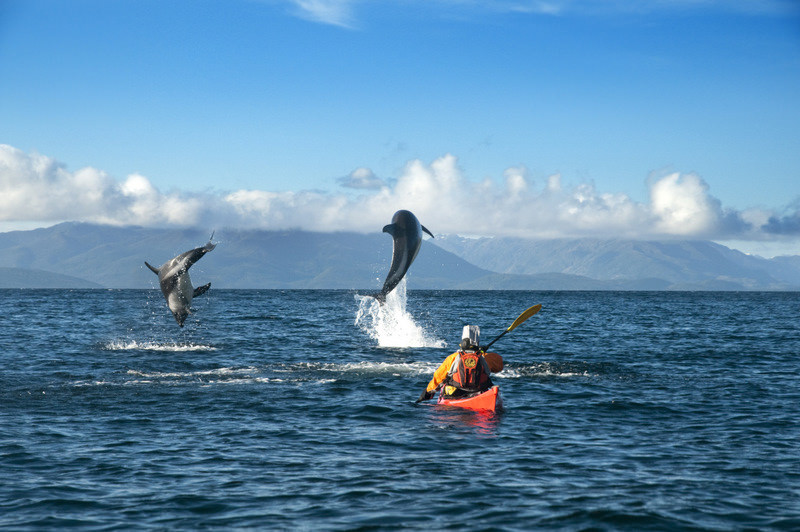 5. Hiking
Hiking is a quintessential summer activity, and Chile has plenty of it. If exploring the arid expanses of the Atacama Desert is your goal, there are many trails and paths that take you down into shaded canyons, valleys, and slot gorges through which rivers flow that will take you out of the heat of the day. Closer to Santiago, day hikes into the Andes mountains near El Colorado and El Morado are a great way to escape the city for a day, hiking through the Andes to discover hidden glaciers and stunning views.
Of course, the most popular and well-known hiking trails can be found in Patagonia, especially in Torres del Paine National Park, home to the famous W trek which winds its way around the staggering Paine Massif. Throughout Patagonia, there are many hiking possibilities, including but not limited to trails throughout the extensive national park system, along the Carretera Austral, around Tierra del Fuego, and the Dientes Trek on Navarino Island, widely regarded as one of the best but least known treks on the continent.
Across Chile, hiking trails can range in length and duration from day hikes to multi-day affairs, with variations in difficulty from easy to difficult.
Join us for a walk or hike here.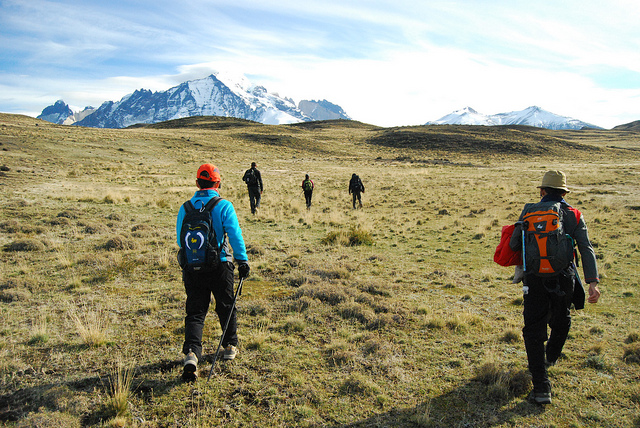 6. Cycling
Whether your pleasure is a leisurely bike ride through the countryside or a thrills-and-spills mountain biking trip, Chile's many regions are ready to satisfy.
In the Atacama desert, biking through the Garganta del Diablo (Devil's Throat) or Talabre gorges are sure-fire way to get your blood pumping, as well staying out of the extreme heat of the summer sun. For the city-dwellers of Santiago, the trails of Cajon de Maipo once again come to the rescue and offer the perfect getaway for a day of mountain biking. But for those craving something a bit less extreme, biking around Chile's world-class vineyards in the nearby valleys of Colchagua, Casablanca, and Maipo are the ideal counterpoint.
Heading further south can be found what is arguably Chile's most popular cycling route: the Carretera Austral. Running through the up-and-coming Aysen region of northern Patagonia, this stretch of sometimes-asphalt-sometimes-gravel was the dreamchild of former dictator Augusto Pinochet, who hoped to unite the isolated communities of the southern regions through a central road. Although the project never quite accomplished its goal, the 1,240 km road, which meanders past mist-drenched forests, gushing rivers, turquoise lakes, and staggering mountains, has found its calling as a mecca for cyclists, who come to cycle the entire length of the road and soak up the views.
Cycle through Chile with us here.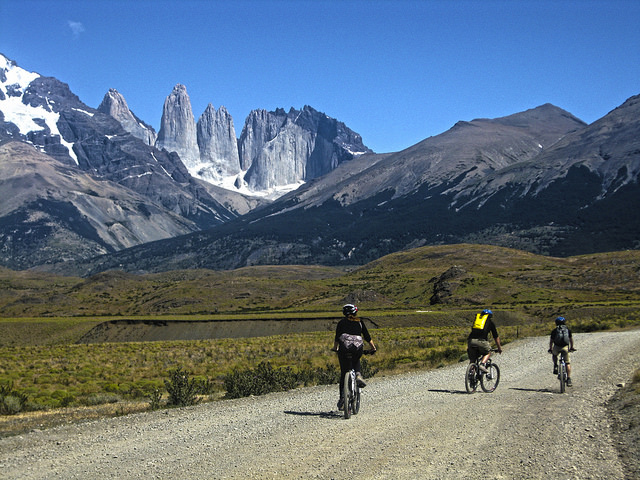 7. Rock Climbing
Backed by one of the longest mountain ranges on Earth, Chile abounds with opportunities for rock-climbing, ranging from the basics to extreme challenges. With over 2,500 miles of Andes running the length of the country, there are many established spots for climbing, but undeveloped or unknown areas also hold great potential.
Starting in the north, the craggy canyons of the Atacama Desert offer intriguing walls to test and improve technique on the bizarre rock walls, with Socaire Creek near San Pedro de Atacama and La Pampilla near Coquimbo standing out as popular areas. Closer to Santiago, Cajon de Maipo and the surrounding mountains are also frequented by climbers of all ages and skillsets.
Of course, the gold standard for extreme rock climbing in Chile can be found in the peaks and mountains of Patagonia, where rock climbers flock from all over the world to test out their skills and technique on granite giants, such as scaling the three "Towers" of Torres del Paine.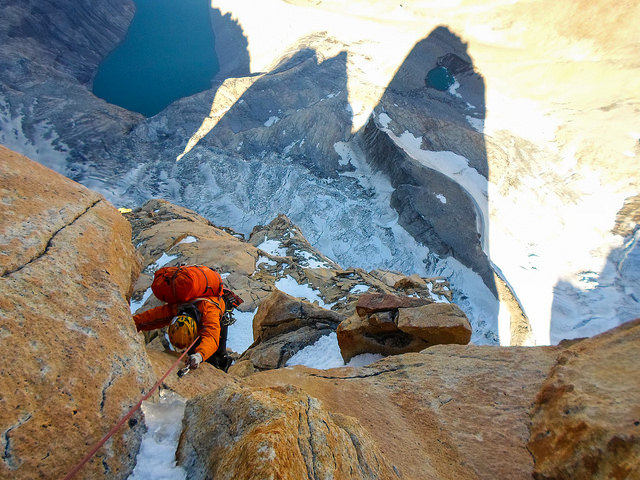 Find out about these summer sports programs and more here!