Want to embrace the beauty and adventurous spirit of Torres del Paine in winter? Go on Cascada Expediciones' Winter W Trek, a challenging 7-day trip that tackles all of the park's major highlights. From the park's beautiful silence to its cold, snowy peaks, this trek is the ultimate way to enjoy glorious and remote Patagonia.
"Hiking in winter is like being in summer in Torres del Paine 30 years ago" said trekking guide Roberto Bahamonde. It's during this snowy season that the crowds die down and you can practically have the whole park to yourself. It's the chance to truly enjoy the wilderness and peaceful energy in nature.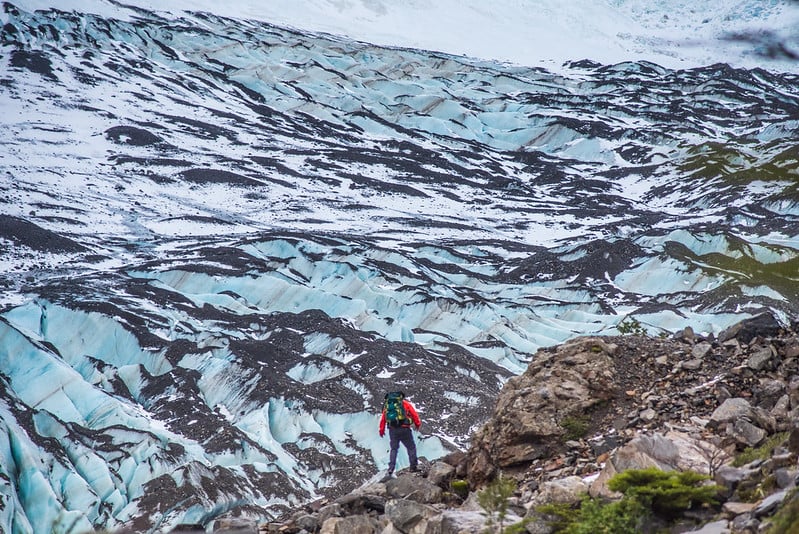 The adventure is 7-days long and includes 5 days of trekking in Torres del Paine.
In addition to challenging trails and epic views, travelers will learn about "Leave No Trace" principles and have the option to gain NOLS certification.
This is the basic itinerary for the trip:
Day 1: Arrival
Day 2: Trek from Las Carretas to Paine Grande
Day 3: Trek to French Valley
Day 4: Trek to Grey
Day 5: Navigation in Grey Lake -- there is not much hiking on this day
Day 6: Base of the Towers trek -- the toughest day (22km)!
Day 7: Departure
Cascada's Community Manager and photographer Timothy Dhalleine had the chance to trek the W in winter for the first time this year. Dhalleine lives in Patagonia and has done this trek many times during the other seasons. I was able to check in with him to hear about his experience and see how it compared to his previous W treks.
Here's what he had to say: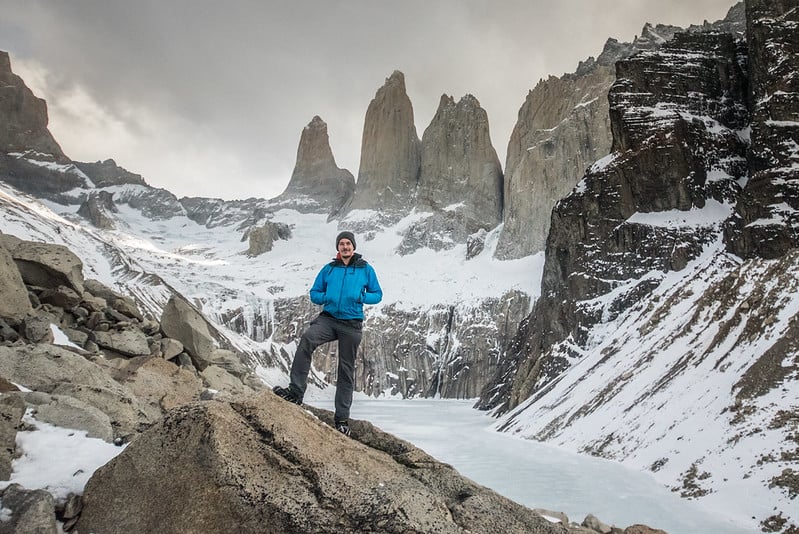 How did this experience compare to hiking the W during another season?
During the summer, the days are long and have up to 17 hours of daylight. Strong winds are also common. In winter, you usually get more rain or snow and the days are short, which you must take into account as you pack your hiking gear. The sunrises and sunsets are awesome! The snow capped mountains look more dramatic and the quietness on the trails allow you to enjoy the silence. As for the difficulty, it is definitely tougher! Especially as there is snow and ice in some places. But Patagonia is definitely less snowy than what most people think and crampons are pretty easy to use, so there is nothing technical about undertaking the W Trek in winter. You must simply be prepared for all kinds of weather and have some hiking experience. During our trip, we did not have a lot of snow and very cold weather--but anything is possible!
Did you see any interesting flora or fauna?
Winter is not the best time of the year for flora. The trees have no leaves and there are almost no flowers. But the quietness of the forest is priceless! It allowed us to spot some beautiful birds, including condors, woodpeckers and black-chested buzzard eagles. We did not see any puma, but there are plenty of stories of people who saw them in winter. It is the best time of the year to spot wildlife!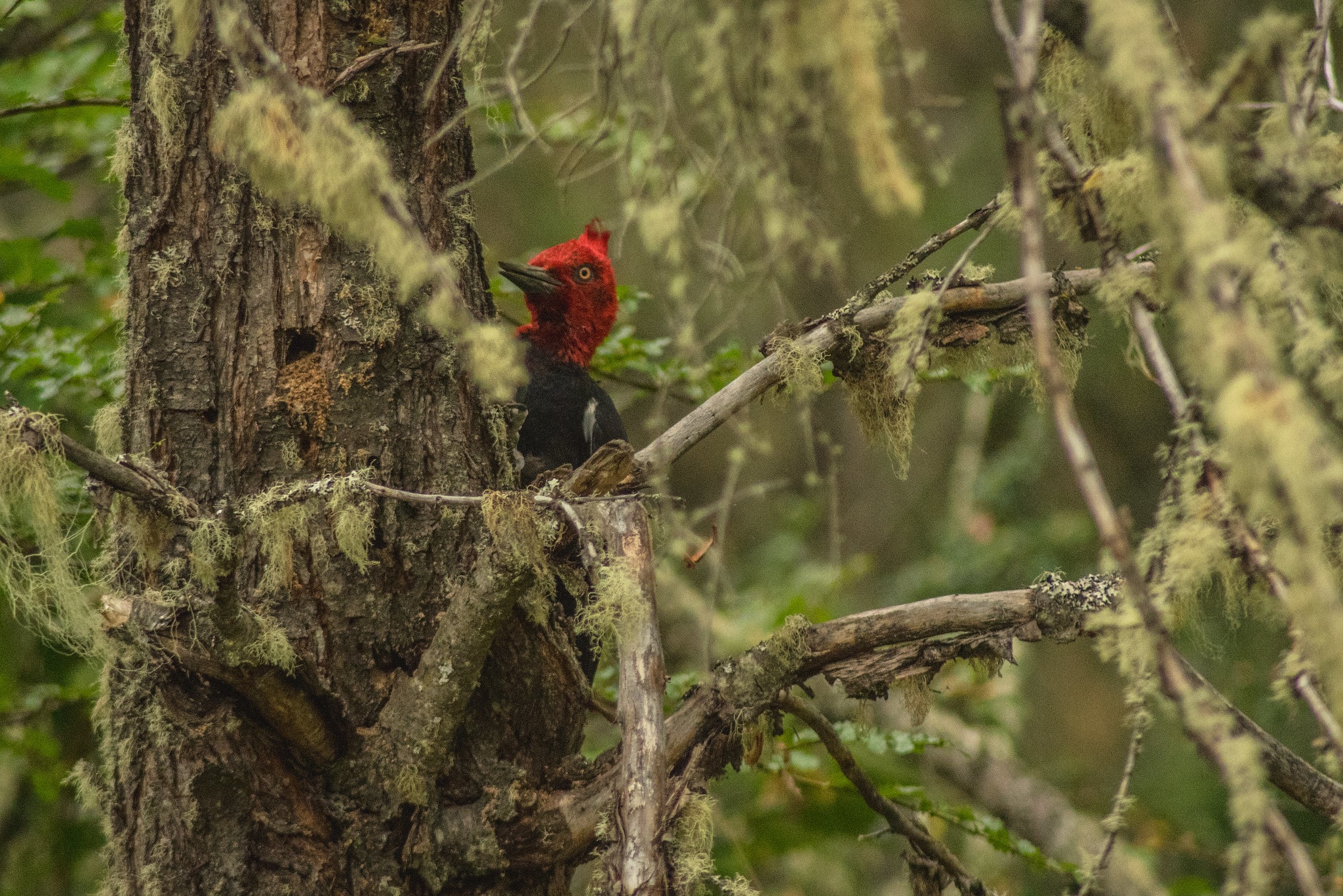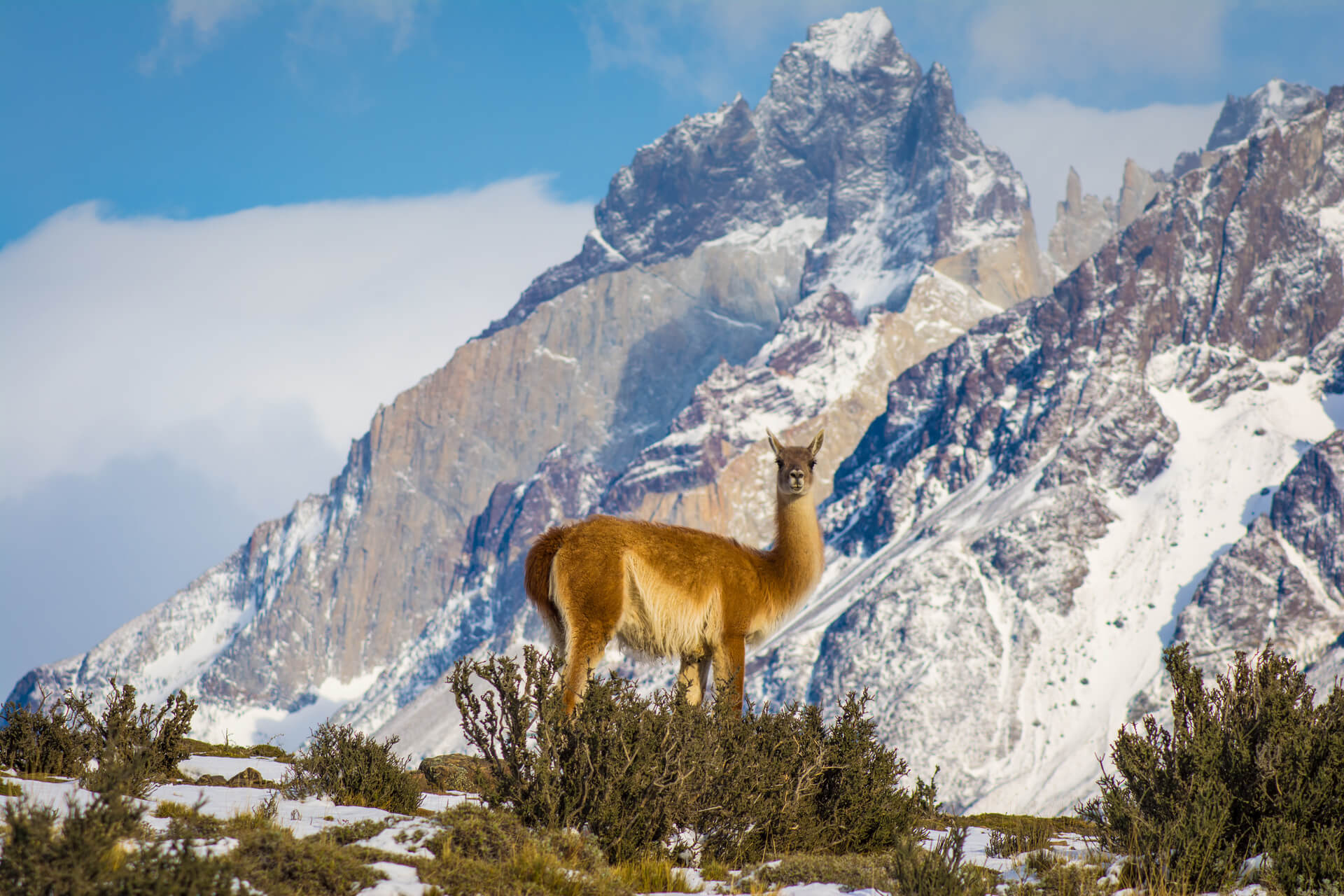 What would you recommend bringing on this trip?
The gear does not vary a lot from summer, except maybe for the jacket. I would definitely recommend a warm jacket! Respect the rules of the three layers, bring sunscreen and sunglasses. Sunglasses protect your eyes while hiking in the snow! Also, remember hiking poles and gloves. Waterproof pants are also a plus and so are gaiters! But the best way to know what to bring is to watch the packing video that I edited a few months ago.
Where did you sleep during the trek?
We spent two nights at Paine Grande refuge, one night at Grey Refuge and one night at Nash Lodge. We had all of these places for ourselves! Paine Grande is one of the biggest refuges in Chilean Patagonia with over a hundred hikers staying there every night during the high season...and we had it just for our nine person trekking group! Nash Lodge is definitely the coziest place. All these refuges have dormitories, but Nash Lodge has a warm, spacious living and great taste for decoration. And the staff could not have been nicer! Also, Grey Refuge is at a great location and you can reach an awesome viewpoint of Grey Glacier within a 20-minute walk.
Did you see other trekking groups or people in the park?
There were of course some groups on the trails, but nothing compared to the typical travel season. On some hikes, we were completely alone and the refuges were incredibly quiet.
In short : hiking the W Trek in Winter includes a great dose of uncertainty regarding the weather, yet it is definitely the most epic time of the year to explore Torres del Paine National Park is you're looking for a wild adventure, far from the chaos of the civilization. If you feel like hiking this incredible trek, check out our complete guide featuring all you need to know before hiking the W Trek!
Watch our video "One Simple Journey" about the Winter W Trek
To learn more about the experience, visit our program on the Cascada webpage or contact us so we can organize the W Trek you're looking for!