Sunlight filters through branches touched by green. The wind sings, edged with birdsong and the rhythmic calling of insects. The air, once brushed over you, is crisp and cool while all around the colours are freshly washed. As you push yourself onwards, you feel each breath fill up your lungs and each muscle pull and stretch in a way they never did before. Moments are exquisite. Suddenly - a sound. Up ahead, there! The graceful puma, a mountain lion all sleek strength, grace and muscle. For a brief second your eyes meet. Two creatures in the depths of the Patagonia wilderness, breathing the same air and moving the same way. Then they slide away. It is gone.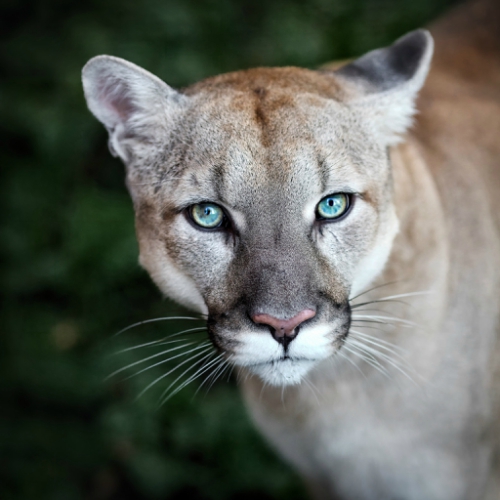 Moments like these are confronting. It is not a fear of being eaten that washes over you, it is the feeling of equality. Here, in the great expanses of the world, humans are not the overlords they think they are; instead, they are part of a great ecosystem that works in balance beside everything else, fully at the mercy of nature.
This feeling of unity, corporate silence and connection is the guiding force behind Cascada Expediciones, and has been for 30 years. It is a story of rivers, beauty, loss and renewal.
It begins with Javier Lopez, a high-earning executive who fell completely in love with kayaking. Along with his friend Yerko Ivelic and former kayaking instructor, Nani Astorga, he began leading trips into the Cajon del Maipo canyon, a breathtaking gorge that slices its way through the Andes mountains.
"Being on the river is exhilarating," Javier explains, "You feel the cold, speed and colors of the water and the sunlight passing through raindrops and branches ... From there you feel its rhythm and personality, and the way it vibrates and has connections to the trees, the sky, the stars. There is a sensuality to the experience - it becomes a personal way into the river itself."
By 1991, Cascada was a fully-fledged soft adventure company, venturing also into the world of rafting, a form of river running that was more accessible to the public than kayaking,
"We always wanted to share what we were doing. Its like if you see a rainbow and then you say to someone ´hey - come look at this!´ We wanted others to come and experience these feelings, this way of engaging with the intangible."
They also began to lead groups further afield for longer stretches of time, exploring the impossibly clear waters near Pucon (Liucura) and of the Bio Bio.
Javier calls the Bio Bio river "the totem of all rivers, one of the most special places I have ever been, with an energy all of its own, comparable to something like Uluru [Ayers Rock] in Australia."
In 1996 this river was dammed.
"This was one of the most traumatizing events I have ever known. It was a huge environmental catastrophe. The local people, the Pehuenches, were completely displaced. It destroyed our business - emotionally as well as economically."
The trio then had to consider what to do next.
"We could protest, or we could become environmentalists. The question was what could we do to prevent this from happening again? Someone told us that we had to create balance rather than fight, that someone had to create something with new value. The loss of one of the most marvellous gems we've ever known caused us to become environmentalists, and led us down this path."
The trio scoured Chile up and down, searching for another place that had "that big taste, big energy. There are so many places in Chile that are heavily loaded and where your senses are enhanced. In 1996 we were told to go to Torres del Paine, which was then the most important national park in Chile, so down we went. We were horrified at what we saw."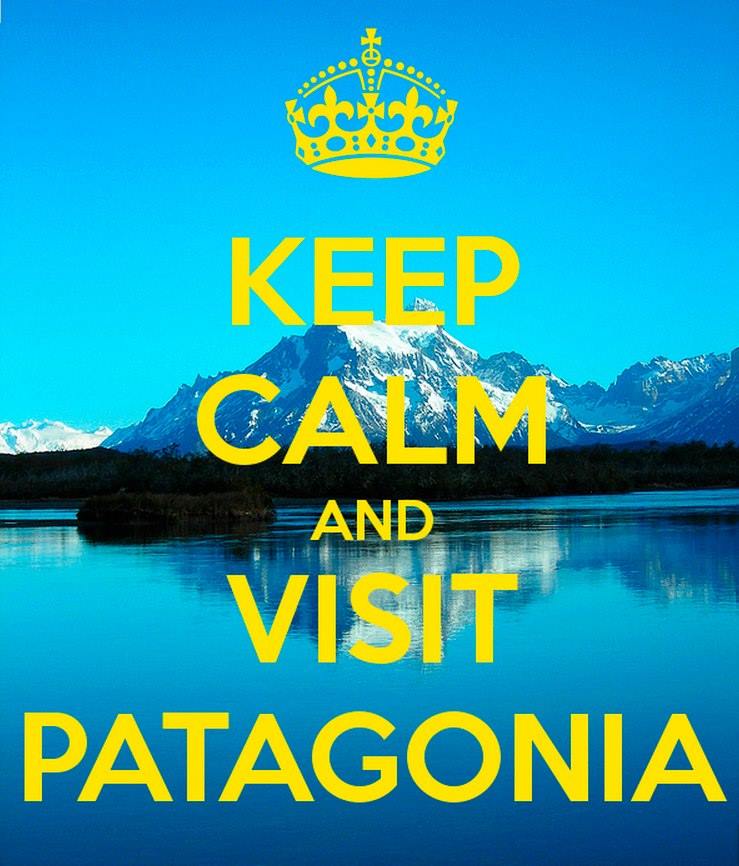 The park was overrun with local tour operators who gave little thought to waste management or even basic customer service. But the park itself was like nothing else they'd seen. They began organizing trekking expeditions into the park and took inspiration from the former inhabitants, the Kaweskars, whose semi-spherical moveable dwellings lessened the effects of the wind.
The result are the domes you sleep in today.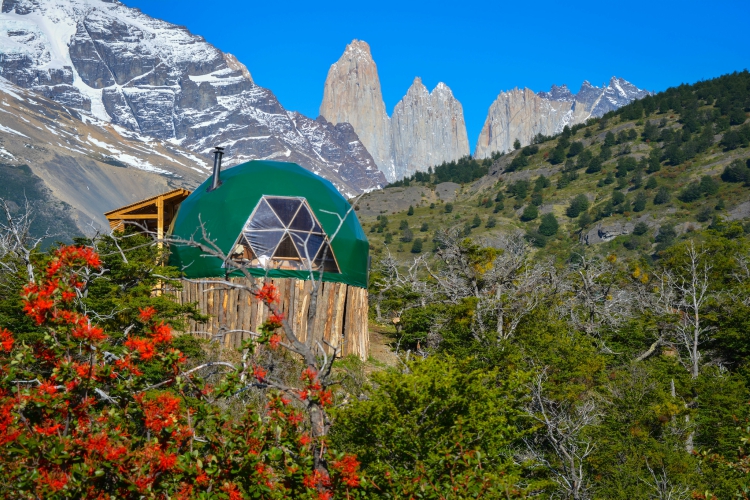 "We wanted to do as little as we could to keep you inside. We designed the first domes ´[Standard Domes] to keep you out because we wanted you to be exposed, while the later domes, like the Suites, were to be places where you huddle in and be introspective. We roofed as little as we could because we wanted you to come here and get into the deepest realms of nature. We don't want to completely shelter you - that's why the domes move and why you follow the pace set by the sun."
At its heart, an adventure with Cascada is about nature - tuning in in a way that is only possible by walking or rafting or some other way that pushes you a little bit. EcoCamp is about exposure - exposing your mind and body to a world it yearns for but perhaps doesn't remember. Both are about tone, about making you smile and ultimately about the realization that you are a minuscule but powerful speck in the river of life. Cascada even means waterfall, inspired by the group´s early start in the Maipo canyon, and a strong metaphor for the way that all the trips might touch you - because even if you stand on the sidelines you are bound to get a little wet.
Nature changes you. It seeps into your soul and wakes you - lifts you - up. The way the light shimmers, the way the water fragments and the colors bounce off each other mixed with the raw energy felt within you is something that no book will prepare you for ... and that no quick photo snapping excursion will give you. No-one describes this better than Javier himself: "Nature is a kiss you have never had before, but once you've had it nothing else will do."
If you liked this, share it! Then take a look at our carefully designed packages to put you right into the heart of nature. Can't find what you are looking for? Then get in touch so we can prepare something special just for you.