The Torres del Paine W Trek is a classic route around the most breathtakingly beautiful national park in Chilean Patagonia. Threading its way around megalithic mountains, splashing through icy streams, creeping past grumbling glaciers and winding through elegant verdigris forests, it's not hard to see why the W Trek is one of the most iconic hikes in South America.
But as you'd imagine for a multi-day hike at in the unblemished wilds at the bottom of the world, there's a certain amount of kit, clothing and preparation that goes into completing and enjoying this unique challenge. That's why we've come up with the ultimate packing and preparation list for the Torres del Paine W Trek. This is it. The daddy of all W Trek checklists. The only one you'll ever need!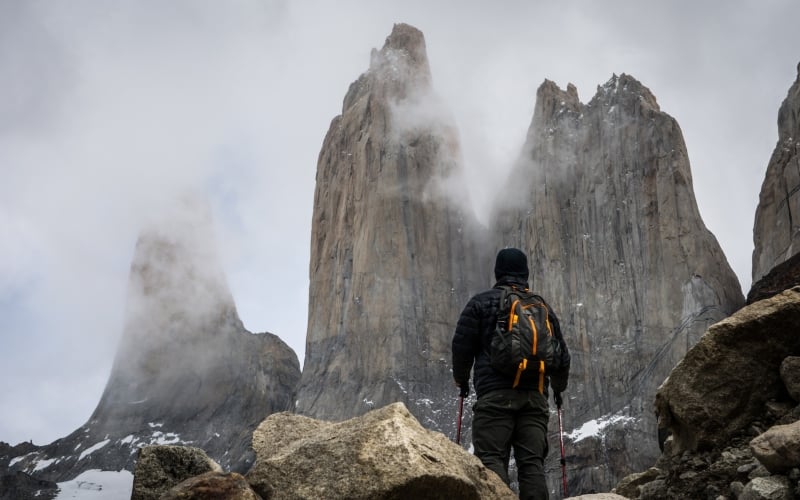 Note: If you hike the
7 day W Trek
with Cascada Expediciones you'll be provided with much of the food and equipment that independent hikers must bring for themselves. We've listed those items in a separate section that you can ignore, safe in the knowledge that Cascada has got you covered! Also, check out our guide featuring
all you need to hike the W Trek to become a pro
.
All hikers need...
Regular synthetic underwear x 7

Long thermal underwear bottoms

Full length hiking pants

Hiking shorts

Long thermal underwear top

Long-sleeved synthetic top

Short-sleeved synthetic t-shirts x 2

Medium-weight fleece jacket

Sun hat with brim

Woolly hat

Water and windproof parka jacket

Waterproof gloves

Synthetic hiking socks x 7

Sturdy and supportive waterproof trekking boots

Sunglasses
Optional extras are...
Bandana

Waterproof pants

Fleece pants for camp

Athletics socks for camp and town

Casual city clothes

Casual shoes
Toiletries
All hikers need...

Toothpaste

Toothbrush

Soap

Combined shampoo/conditioner

Moisturiser

Sunblock (SPF 15 or higher)

High factor sunblock lip balm

Insect repellent

Travel towel

Washcloth

Comb

Deodorant spray or wipes
Kit
All hikers need...

Heavy-duty one litre capacity water bottle x 2

Small flashlight

Plastic bags for wet clothing

Multi-tool knife
Independent hikers need...

Tent (if camping)

Sleeping mat (if camping)

-9°C thermal sleeping bag (for camping and refugios)

Mess kit (including pan, cup, plate, knife, fork and spoon)

Small gas cooker

Compass

Toilet paper
Optional extras are..

Small locks for luggage/bags

Polar liner for sleeping bag

Wet wipes

Safety pins
Food
All hikers need...

Independent hikers need...

Individual bags of oatmeal mixed with milk powder x 6

Individual bags of pasta / rice / noodles / couscous / mashed potato x 6

Stock cubes / instant packet soup x 6

Tortilla wraps for 7 days

Tuna in sachets for 7 days

Peanut butter in sachets for 7 days

Fruit, dried fruit, nuts for 7 days (buy on arrival in Chile)

Jerky or veggie jerky for 7 days

Candy for 7 days

Tea bags / instant coffee sachets / hot chocolate sachets
Medical
All hikers need...

Over-the-counter painkillers

Over-the-counter anti-inflammatories

Over-the-counter diarrhea treatment

Band aids

Blister plasters

Knee braces

Personal medication
Extras
All hikers need...

Camera with spare memory

Camera charger

Phone

Phone charger

Electrical adapter

Binoculars

Mini sewing kit

Book

Pack of playing cards
Paperwork
All hikers need...

Passport

Travel insurance details

Plane tickets

US Dollars or Chilean Pesos

List of useful phone numbers (tour operators, hotels, etc.)
Independent hikers need...

Detailed topographical map of Torres del Paine

Punta Arenas bus timetable

Puerto Natales bus timetable

Campsite / refugio / hotel booking confirmation print outs
Things to do before you leave
All hikers...
Check visa / reciprocity fee requirements for all countries on your trip for your nationality

Notify your bank and credit card providers (so they don't block your cards)

Ensure your travel insurance covers hiking up to 900 metres above sea level

Check and activate your phone's roaming plan

Check your camera and flashlight batteries

Leave a copy of your itinerary, passport and insurance details with a friend

Know your baggage allowance for international and national flights

Advise airlines and accommodation of special dietary requirements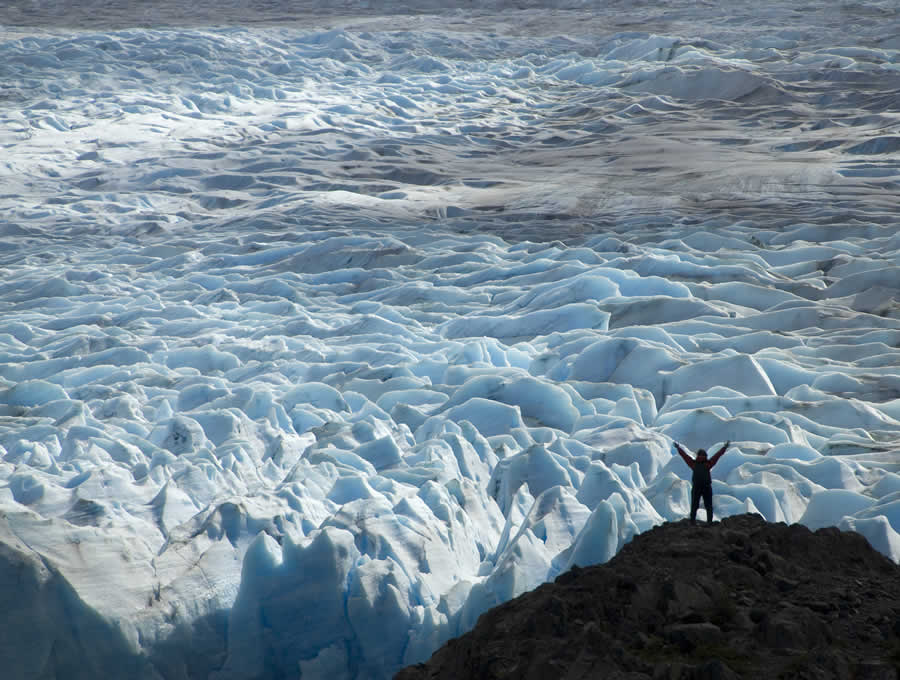 Now there's just one thing left on the list; book your W Trek hiking tour in Torres del Paine National Park! You can also contact us so we can organize the W Trek you're looking for.