The sun may still be shining brightly here in Chile, but winter in the southern hemisphere is just around the corner. The winter months of June to August will soon be upon us, but if you're planning a Chile tour soon, that doesn't mean you have to wait until September to get moving. In fact, Chile's extraordinarily varied landscape means that there's as much to do in Chile during winter as at any other time of year. We've picked out our very favourite Chile tours for winter!
Trek the W in Torres del Paine
Did you know that you can venture on the famous W Trek in winter? That's right! Winter is the perfect time to wander into the Patagonian wilderness, enjoy snowy landscapes and escape those summer crowds in Torres del Paine. The trip is 7 days long and includes nights at EcoCamp Patagonia, as well as nights out on the trail. There is also a "leave no trace" element incorporated in the trip, allowing trekkers to understand how to sustainably trek in the world's most pristine and wild spaces. It's a great way to combine winter adventure and sustainability in one awesome tour! Check out our itinerary now.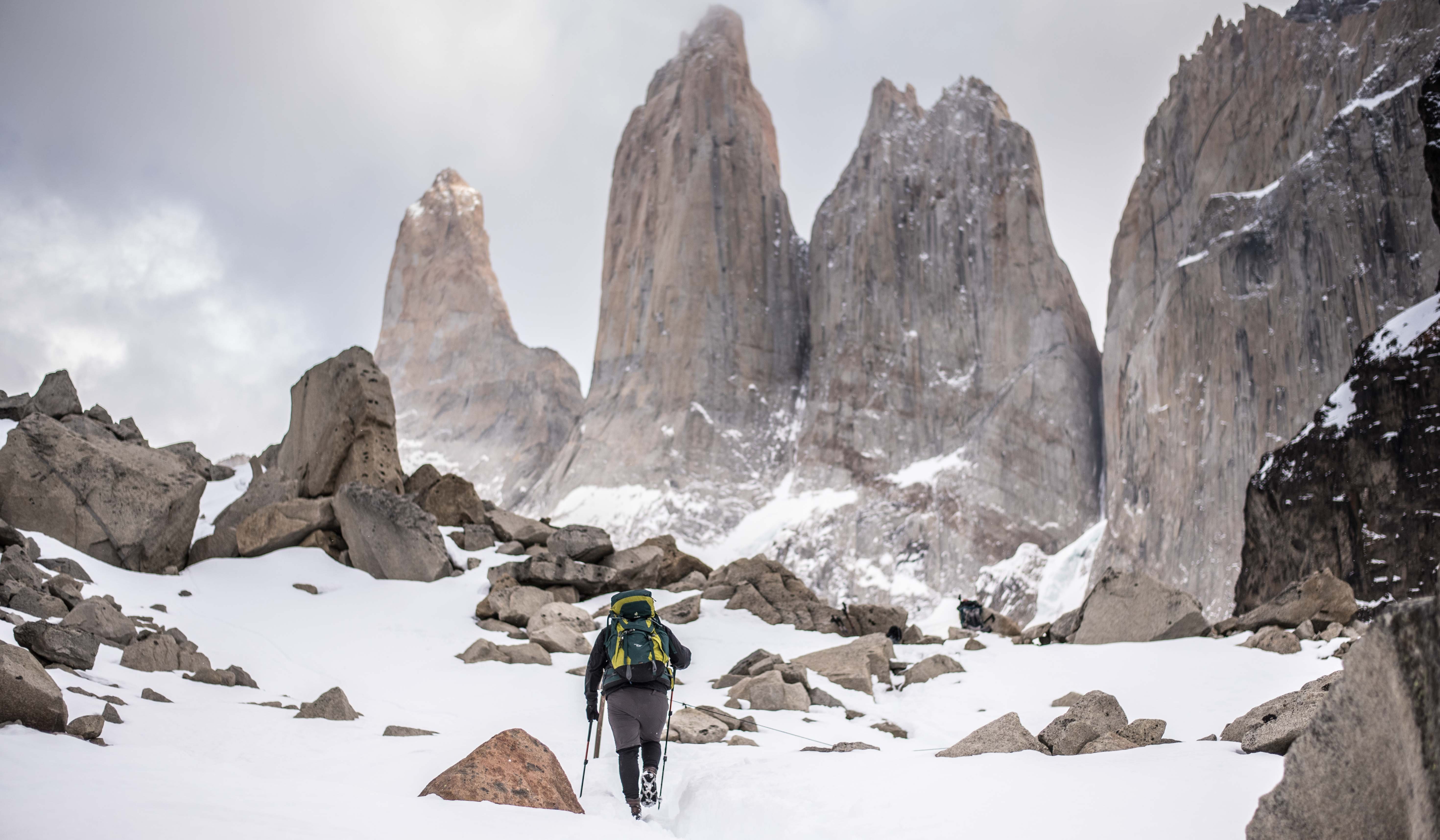 Winter in Chile means even more snow in the Andes, and more snow in the Andes means it's time to get your skis on. Chile's capital city Santiago is surrounded by epic peaks that are ideal for hiking in the summer, but come winter they're transformed into a glittering winter sports playground. In a matter of just a few hours you leave the bustling city behind and rise high above the snow line to prime skiing and snowboarding destinations in the Chilean Andes. The ski resorts surrounding Santiago are known for featuring all of the same facilities you'd expect from more high-profile skiing hotspots in Europe or North America, whilst maintaining a sense of wilderness and freedom on the slopes. Find out what all the fuss is about with a city ski trip from Santiago.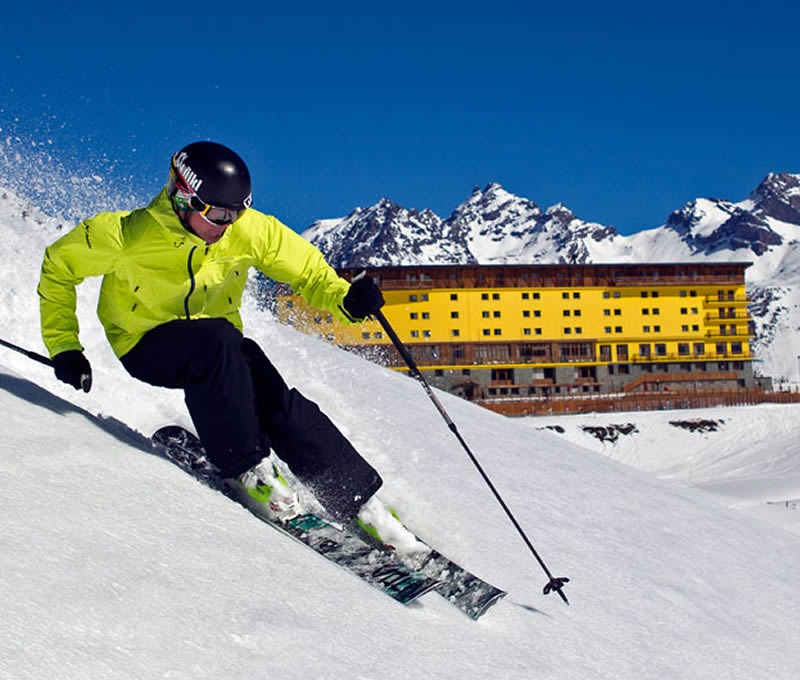 Soaking up the Atmosphere in the Chilean Lake District
Many people automatically count the Chilean Lake District out of the equation when it comes to winter tours in Chile. They reason that an area known for rainfall even in summer is not the place to be in winter. But life in the Chilean Lake District doesn't stop just for a drop of rain, in fact, the dramatic winter clouds and cooler temperatures add to the otherworldly atmosphere that permeates the luscious forests and quaint villages at the feet of gently steaming volcanoes. Winter in the Chilean Lake District is a good excuse to curl up next to a crackling wood fire with a slice of german-inspired kuchen and a steaming mug of Chilean mulled wine to watch the world go by. Plus, all of that moisture turns to snowfall higher up, so if skiing down the side of a volcano sounds like your idea of a winter adventure, the Chilean Lake District is the tour for you!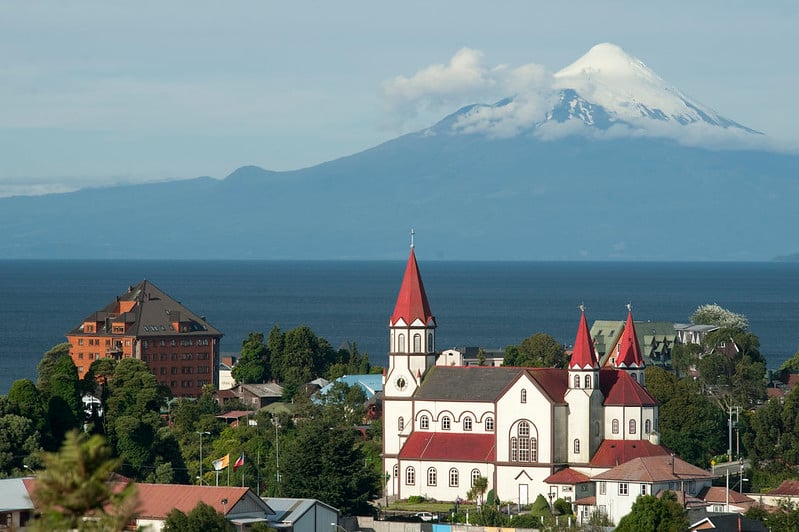 Horse Riding in Patagonia
If you've been reading your Chile guidebooks, you might have got the impression that Chilean Patagonia goes into hibernation on the 30th April and nobody leaves their houses again until the 1st of September. But whilst it's true that Patagonia is especially cold in winter and some areas are inaccessible, you have to bear in mind that Patagonia as a whole is over 1,043,076 square kilometres so there's enormous scope for variation in the weather conditions and terrain. Whilst many of the mountains are out of bounds, Patagonia's iconic plains are often friendlier in winter than during the summer months when the region's strong winds are at their fiercest. Taking a horseback riding tour of Patagonia in winter, across these endless plains also means that you won't fry in the midday sun, leaving you free to enjoy the spectacular winter scenery.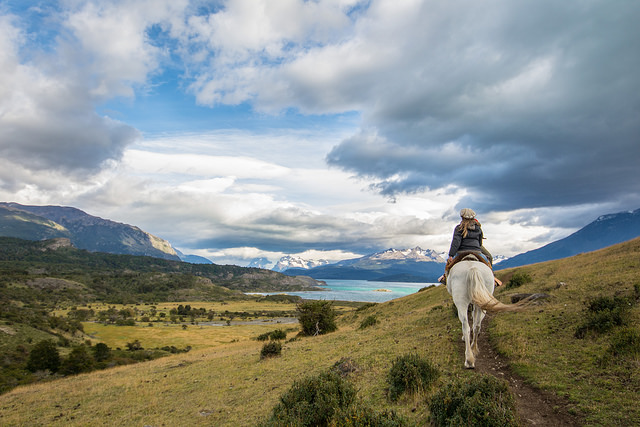 Exploring the Atacama Desert
If you're still not sold on the idea of rain and snow then the desert is an obvious choice. Although the Atacama Desert is not a particularly hot desert at any time of year, the lack of shade and shelter there means that many people prefer to visit in winter when the sun is not quite so strong. By visiting the Atacama Desert during the winter months, you'll also avoid the "Bolivian Winter" phenomenon that occurs during summer, where vigorous storm clouds bring rainfall across the high Andean plateau. Winter also sees birds migrating from more southerly areas up through the Atacama Desert, making this a great time of year to enjoy the natural flora and fauna of Chile's highlands.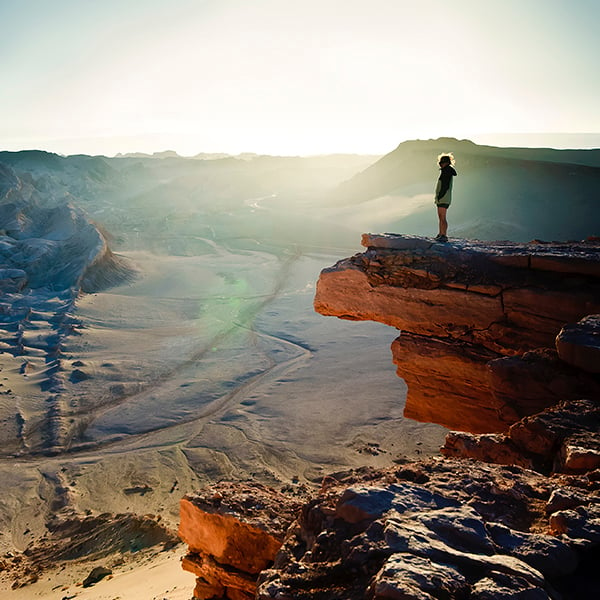 Get in touch with our expert travel consultants now to arrange your winter Chile tour!