Updated: January 12, 2021
Welcome to Chile! This land of volcanoes and glaciers, geysers and deserts, has pushed itself to the forefront of travel lists everywhere, and for good reason. Where else can you see sights as spectacular as we have in Torres del Paine, Aysén, or San Pedro de Atacama? Even its capital city, Santiago, is boosting its way through magazines as a culinary hot spot, with restaurants to suit all tastes and budgets.
As solo travelers, though, our needs are somewhat different, because we know that we face potentially higher accommodation costs and greater security concerns. But fear not, intrepid reader! Chile is a remarkably easy and safe country to traverse on your own, as you will see below in this guide to Chile, made just for you: the solo traveler.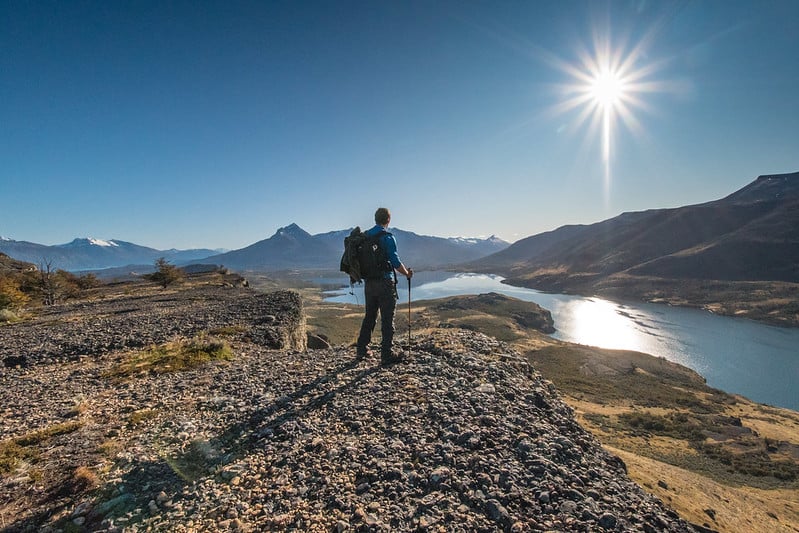 Safety Precautions
Chile is generally a safe country, particularly when compared to other countries in the Americas. However, in saying this, you should keep your wits about you anywhere in the country, just as you would elsewhere in the world.
Be careful at night and always watch your belongings as petty theft and pick pocketing are not unheard of. A further known method is for someone to spill something on you and for a second person to come over and "help you," but instead grab your bag while you're distracted. Also make sure you lock your car doors and never have valuables displayed inside the car (including when you are inside).
In October 2019, there was a series of protests in Santiago and other cities around Chile, as well as some incidents of vandalism and violence. The event eventually led to the decision to rewrite Chile's constitution, a decision that we hope will bring more opportunities and equality to all. Occasionally there are still demonstrations today in a few of areas in the cities, as well as escalated incidents, so it's best to avoid these places while traveling. Stay plugged into the local news or ask one of our Cascada Travel Designers to learn more.
During times of COVID-19, we also recommend revising all of the country's updated travel rules and restrictions prior to your trip. You should make sure to bring a mask and always listen to the local health guidance. To learn more about safety in Chile during COVID-19, check out this blog post.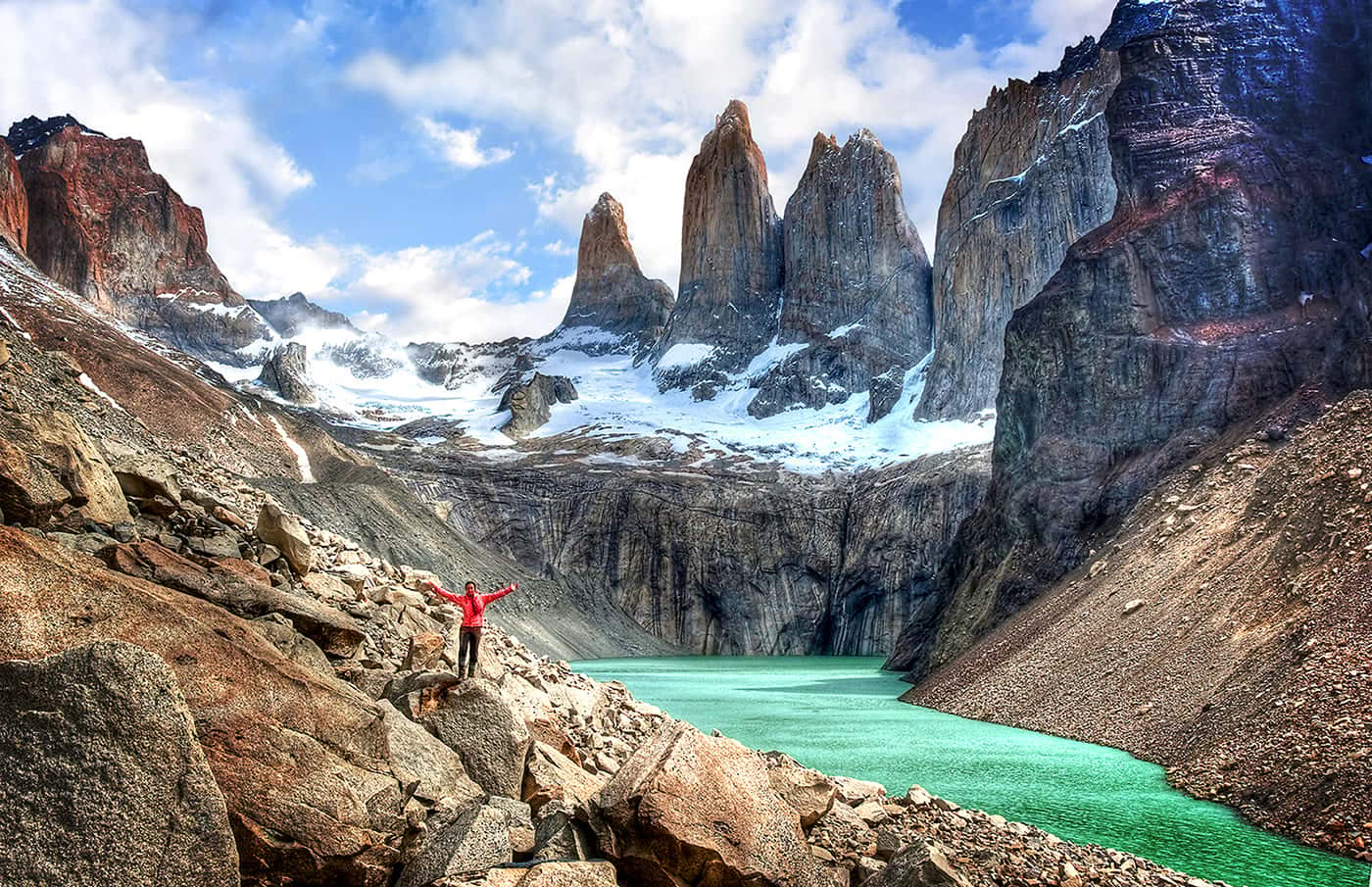 Speaking the Language
The official language is Castellano Spanish, so that means that you will notice a few differences if you are used to the Spanish of Spain. Like every country in the world, Chile has developed its own linguistic traits and characteristics, and first-time visitors will probably experience a steep learning curve. Chileans speak rapidly and do not enunciate, tending to swallow whole sounds and using sayings that are unique to them. For example, the word complicado will be pronounced "complicow" and cómo estás will be said as "cómo estay." Few people outside of the tourist hot spots speak English, especially in rural areas, and many things (such as signs, menus and even museum displays) are not translated. We recommend that you learn the basics before you leave and attempt to communicate with the locals in their own language.
The languages of the indigenous peoples are not official languages of Chile, though you may come across Mapundungun (language of the collective Mapuche) around the Lakes District or on products; this language is being revived but the first language of most people in Chile is Spanish.
Deaf travelers will be pleased to note that Chilean Sign Language is used by roughly 21,000 people and is a recognized language, with the news and governmental programs subtitled or interpreted on screen. It is linguistically similar to French and German Sign Language.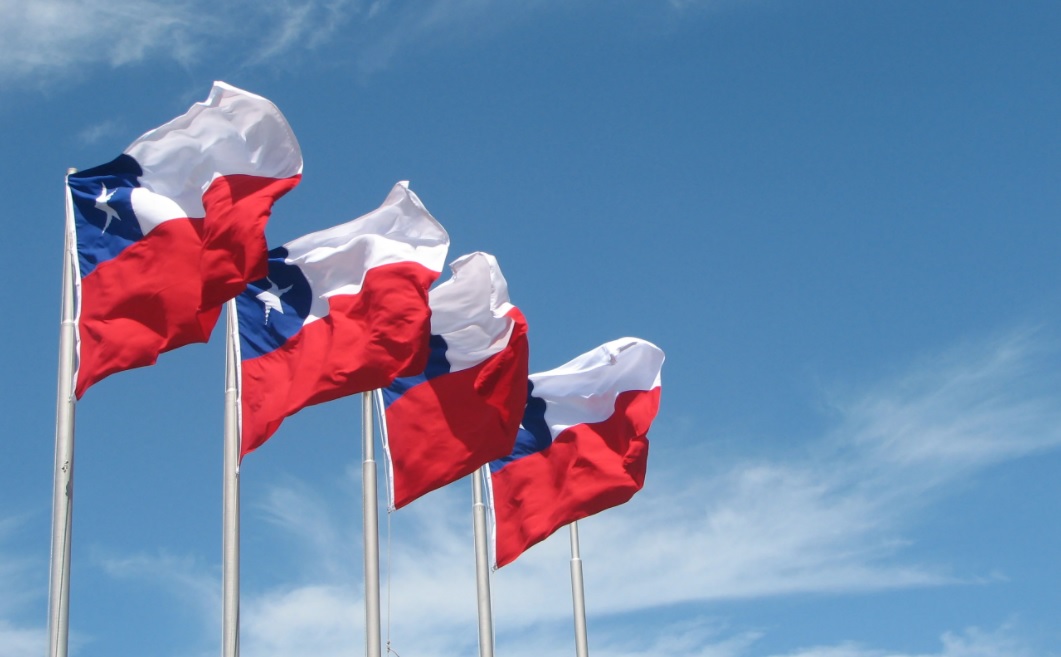 Food and Restaurants
Traditional foods typically consist of various soups, stews and lentil dishes. Meat, particularly asado (Chilean barbecue) is also very popular all year. For extra flavor, you need to add a dollop of pebre (similar to pico de gallo) and if you are not a fan of table salt you should ask that your salad comes "sin aliño." Notable foods include the sopaipilla (fried pastry snack), empanada (fried or oven baked filled pastry), cazuela (meat stew), pastel de choclo (corn pie), curanto (seafood and meat dish from Chiloe) and sweet treats such as mil hojas (fine pastry layers with dulce de leche sauce), torta de tres leche (cake made with sweetened milk) and alfajores (biscuit with dulce de leche).
When it comes to restaurants, you can sometimes get away without making a reservation. Although it's helpful to make one on a Friday or Saturday night or if the place is high-end or popular. Many restaurants are open for lunch between 12 to 4 PM, then closing until dinner when it re-opens around 7 PM. A lot of places also have a weekday set lunch that is cheaper than choosing individual dishes from the main menu. Tipping of 10% is typically expected.
Santiago is also a bit of a rising star when it comes to gastronomy, with Ambrosia, Borago and 040 acclaimed worldwide. For our personal recommendations on where to eat in Santiago, check this post out.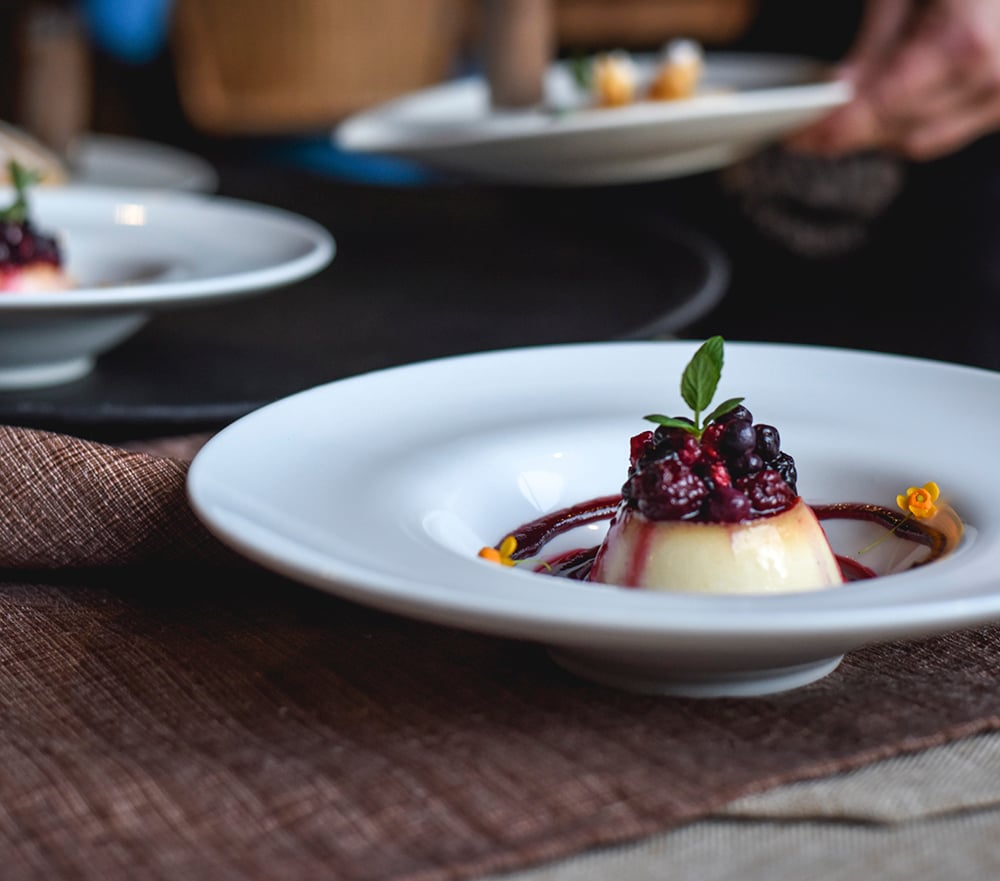 Preparing for the Weather
The weather in Chile can vary greatly from North to South, so it's important to understand the conditions of the area you are visiting.
In the Atacama Desert in the northern part of the country, there are warm days and cold nights. The city of Santiago is hot, dry and bright in summer and has cool winters where you'll need a warm jacket. In the South, generally the weather becomes wetter and colder. But in Patagonia, you should also come prepared from unpredictable weather and strong winds. In general, it's helpful to bring plenty of layers to Chile!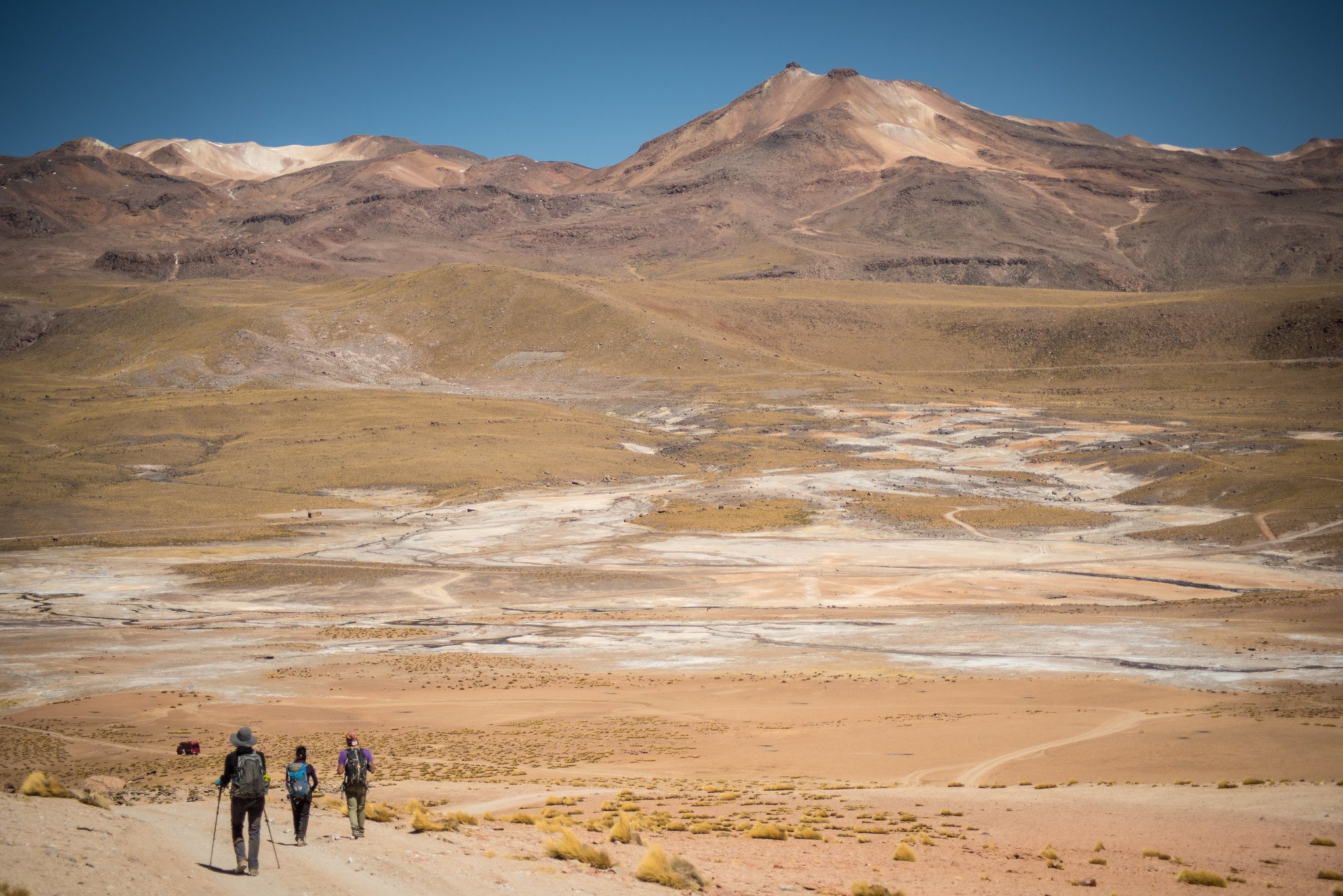 Quick Travel Tips
Arrival - Tourists will fill out a flimsy piece of paper on arrival in Chile - do not lose this! This tourist card you will need to exit the country and if you misplace it you should head to the nearest international police station (PDI); in Santiago this can be found at General Borgoño 1052. Citizens of the USA, New Zealand, Australia, Great Britain, Canada, South Africa and EU citizens do not need a visa to enter Chile and will receive a tourist stamp upon arrival for 90 days; you may need to show proof of onward travel. Latin American travelers can enter using their National Identity Card (carnet).

Book Full-board at Refugios - When you are on your trekking adventure in Torres del Paine, it will save you a lot of hassle if you book this option when you stay at the trekker's accommodation in the park. This means that you will receive breakfast, dinner and a packed lunch to take with you on your hike.

Communication - The Internet is a part of life now, and most cafes and hotels will have a good Wi-Fi connection (unless they are promoting a digital detox like at our hotel EcoCamp). You can also find stores selling inexpensive sim cards and chargers across Chile, especially in metro stations.

Currency - The currency is Chilean pesos. Some places in rural areas do not accept cards, so it's helpful to have extra cash on hand.

Making New Friends- Join the Discover Chile Facebook group, formed for travelers and expats who speak English in Chile. This is your go-to place to get your travel questions answered and meet new people. Additionally, there are meet-up events and Spanish/English language exchanges in Santiago.

Keep Your Friends and Family Informed - It's always a smart idea to share your itinerary with a friend or family member prior to traveling!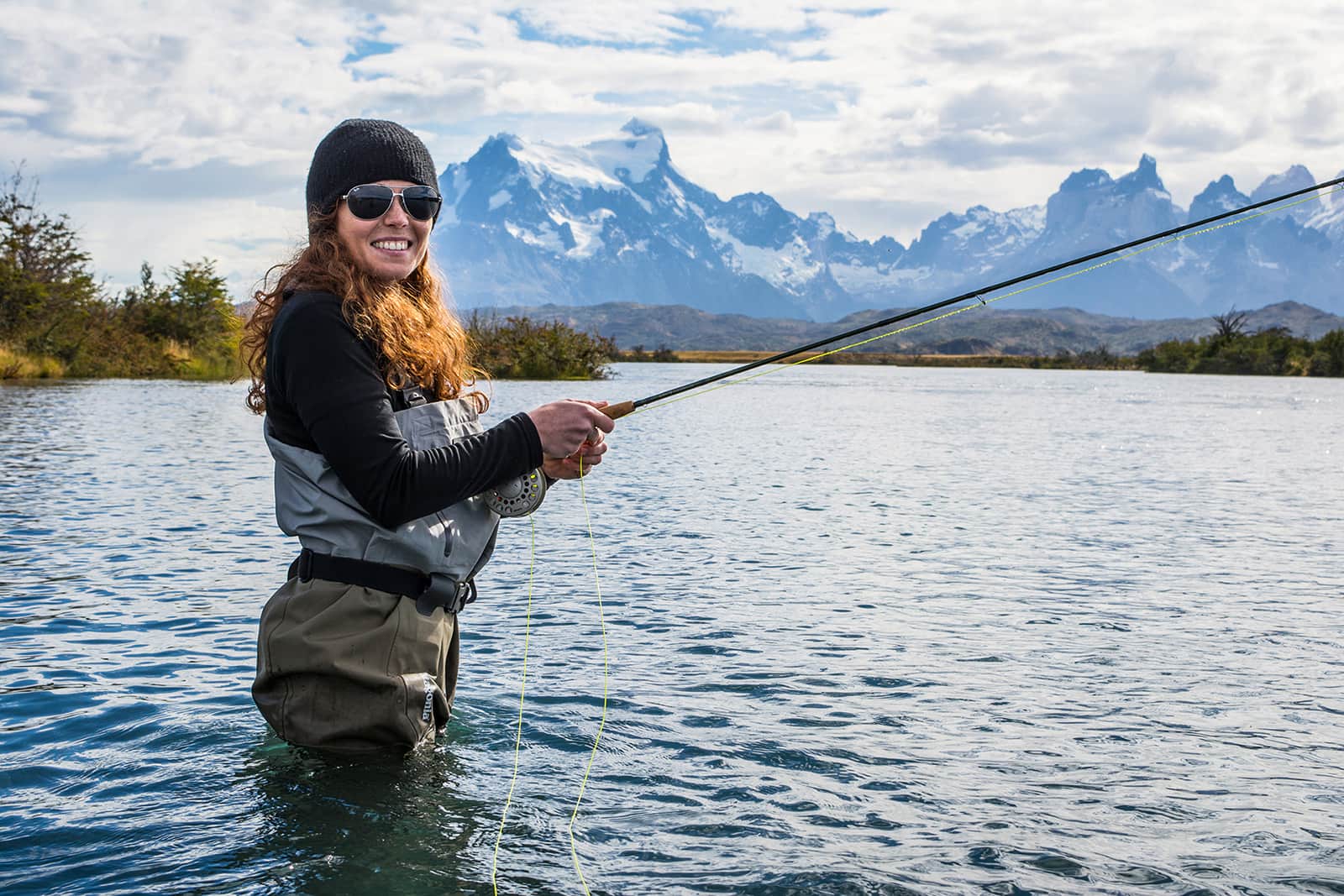 Getting Around
In Santiago, you can get around easily using the underground metro system. To use this, you'll need buy an inexpensive, multi-use "Bip!" card and top it up with money prior to using the system. This card is also used on the local buses.
From Santiago, you can travel to anywhere in Chile (and to other places South America) with the main bus terminal being around the Estación Central. It may seem overwhelming here, what with the throngs of people and general clamor, and you should certainly keep an eye on your belongings. There is a multitude of overnight bus options of varying degrees of comfort to choose from. Main bus companies include Pullman, Turbus, JAC, and Cruz del Sur, and most are double-decker. Some buses have Wi-Fi and most others play a movie or two. For more information, read this excellent blog.
Flying is the fastest way to travel anywhere, which is actually a pretty big deciding factor when you consider just how huge Chile is. LATAM is the main airline and smaller airlines include Sky or Jetsmart.
Taxis are also available everywhere in Chile (just flag one down), recognizable by their yellow roofs and orange number plate (if it isn't orange, it isn't legal). They use a meter, and generally, you should keep an eye on this. Uber is also used throughout the larger cities, as is Cabify and Beat, while there are local apps like EasyTaxi that calls the nearest local taxi from your phone. Please bear in mind that Uber is not legal in Chile and you will be advised to sit in the front seat because police checks can happen. You are also advised not to use Uber to or from the airport as this area is monitored very strictly.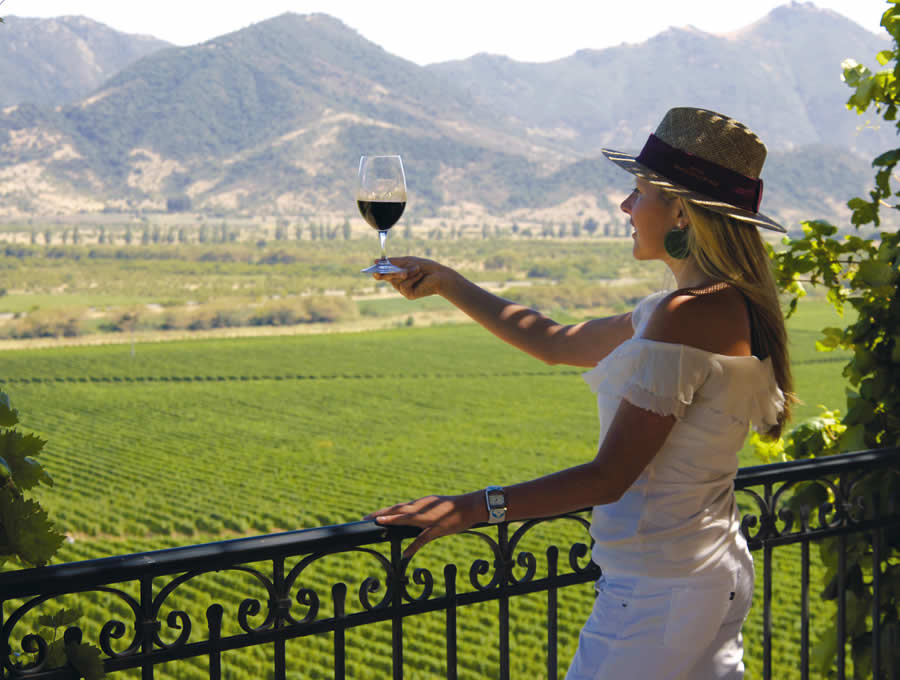 Santiago
Where to Stay
The Dominica Hostel is well-located beside all the bars and restaurants of Bellavista, meaning you don't have a long walk home at night. Rooms are simply furnished with common areas to mingle with other travelers, plus there is free wifi and a TV in the living room.

El Hotel Meridiano Sur is a quaint hotel located in Chile's popular Providencia neighborhood. It is walking distances from restaurants, bars and entertainment in Manuel Montt.

The Aubrey is a beautiful boutique hotel set in a restored building, also in the Bellavista neighborhood, but a step up price-wise from the Dominica Hostel. It gets top marks for being bilingual (it's owned by Australians), has a heated pool and - best of all - it has on-site entertainment in the form of the Piano Room, so you don't have to go out at night.
What to Do
Buy your locally made gifts in Barrio Italia, a quick walk from either Santa Isabel or Irarrazaval metro stations. This is a beautiful neighborhood reaching out from its main thoroughfare, Avenida Italia, that sells local designs and which also boasts delicious restaurants, cafe and vegan food joints.

Head up Cerro Santa Lucia, a central city viewpoint that has historical importance too, being the site where Pedro de Valdivia declared the city of Santiago into existence, plus it's right beside the happening neighborhoods of Barrio Lastarria and Barrio Bellas Artes.

Take a quick look around the Plaza de Armas (it's obligatory) including inside the grandiose, Metropolitan Cathedral, then pop into the Museo de Arte Pre Colombino, considered the best of its kind in South America.
Valparaiso
Where to Stay
The WineBox, is owned by a Kiwi winemaker and Chilean architect. Built entirely from recycled shipping containers, this is a passion project that has to be known to be understood, defying all explanations by bringing something completely new to the table. The great thing about WineBox is that they see a great mix of guests, and they regularly host events and gatherings.

The Nómada Eco Hostel is a little bit famous for its social barbecues, plus it has a great common area to mix and mingle. They are also holders of a sustainability certification, which is always a plus.
What to Do
The hills of Valparaiso are beautiful, with views that stretch across to neighboring Viña del Mar and the ocean. Cerro Alegre and Cerro Concepcion are the most built-up, each dotted with curling alleyways, little stores, cake shops, restaurants, and lookouts boasting epic vistas. The hills of Valpo, as it is affectionately known, are mostly residential, with most of the action taking place in El Plan, the busy downtown area in front of the port. This area has a much grittier, visceral feel to it and, while attractive and interesting, you should keep your eye on your belongings here. To get to/from El Plan, ride on the funicular train which clings to the hillsides.
Atacama
Where to Stay
Hostel Pangea is a great place to stay for those looking for somewhere budget to stay. Rooms are clean (shared or private) and the hostel provides a decent breakfast consisting of a warm sandwich, juice, cereal, tea/coffee.
What to Do
Overall, the Atacama is a spellbinding destination, and you should not leave without making the early start to the El Tatio Geyser and the Valle de la Luna.
NOTE: The Atacama is mining territory, with a kind of rough and tumble quality. While this area is safe, you should definitely keep aware of your surroundings.
Lake District
Where to Stay
Chilli Kiwi Hostel in Pucon proudly states that they are made by backpackers, for backpackers. Their dorms are spacious and clean, and they have some seriously cozy common areas including a garden terrace (with a tree house!) where you can also chill out in a hammock, as well as a fully stocked kitchen.

Hotel Bellavista in Puerto Varas is a good step-up from a hostel that looks out across the Llanquihue Lake and comes with an indoor pool and room service (great for those nights when you just want to take some "me time." Its excellent location close to the town and casino makes it a convenient spot for solo travelers.
What to Do
Pucon is the adventure capital of Chile, and it has a vibe similar to Queenstown in New Zealand. This is a beautiful little town with some of the best food that you can find anywhere in Chile, featuring local southern ingredients such as trout and wild pig. From here you can find local outfits to take you to climb volcanoes or visit hot springs, or you can relax on the beach or go for a kayak on the spotless lake.
Puerto Varas is similar to Pucon, with an incredibly clear lake and lots of nearby adventures. You can also visit the nearby Puerto Montt, a working city (tourists head to the Angelmo restaurants), Frutillar (with the famous wooden theatre), or the island of Chiloe.
Patagonia
Where to Stay
Of course, we wouldn't be a business worth our salt if we didn't mention EcoCamp Patagonia, the Cascada-owned and operated glamping experience down in the heart of Torres del Paine. It's also much more than simply glamping - to get what we mean, you will just need to book!
In Punta Arenas, Hostel Keoken is a cozy guest house featuring wifi and cable tv in the rooms, a shared kitchen, and an excellent location just a short walk to the Punta Arenas boardwalk.
What to Do
Take on one of the best hikes in the region, like the W or the Paine Circuit. It's a fun and active way to see the best of Torres del Paine National Park with expert guides by your side (check out our full guide on the W Trek for more information about that multiday hike!)

Grab your camera and snap some photos of the region's unique wildlife, like pumas, condors, foxes, guanacos and more!

Practice yoga! In fact, EcoCamp has an awesome Yoga Dome where free classes are offered daily.

Wander down to Tierra del Fuego, where you can take on the southernmost trek of the world, visit penguins and more.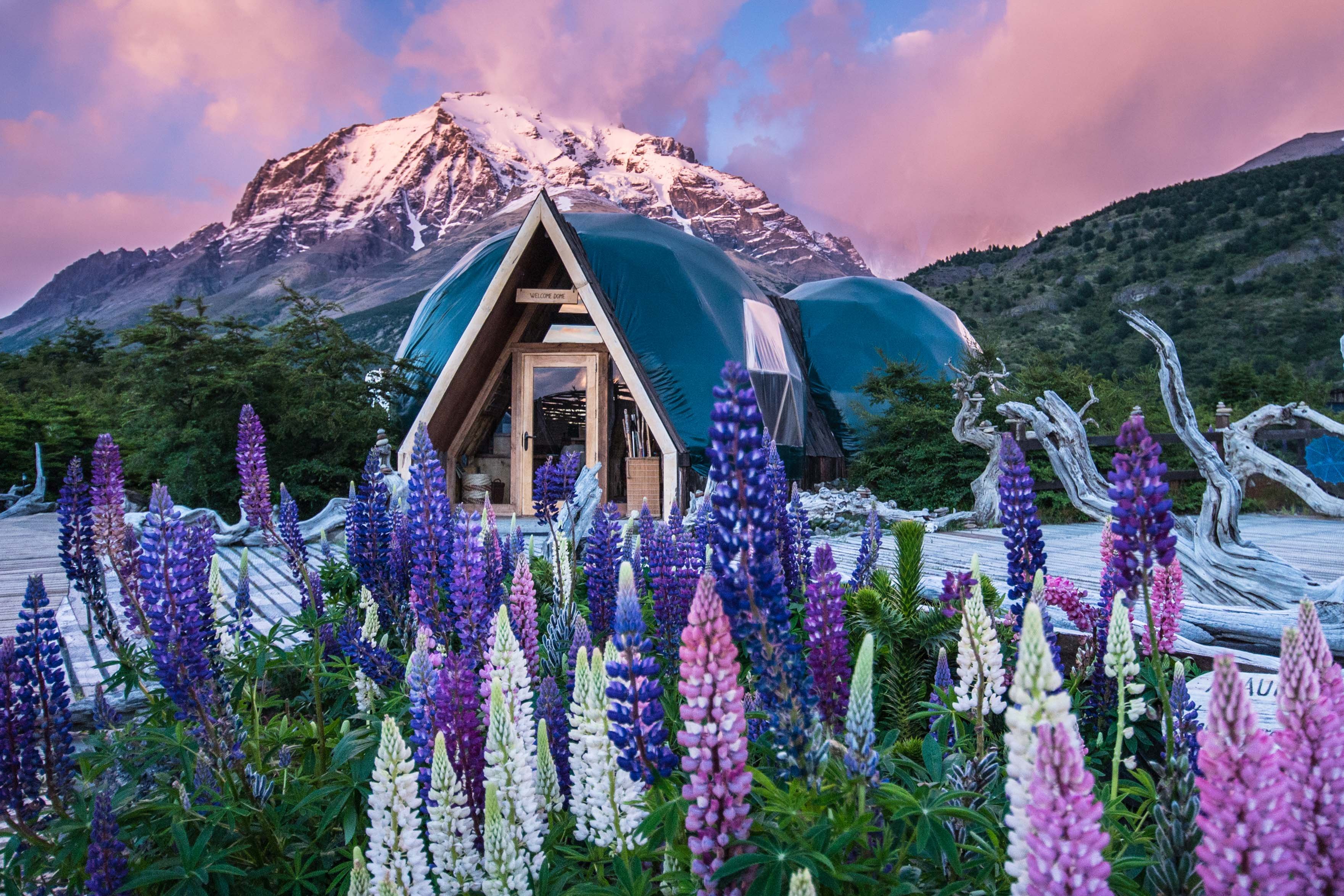 You can also contact us so we can organize the trek you're looking for!