Patagonia.
A word that evokes images of cloud-strewn mountains, lashings of rain, stark pampas with howling winds, strange animals, and a feeling that you have arrived at the end of the world. This is a place that seems to vibrate with its own energy and which has captivated travelers since welcoming its first tourist, Lady Florence Dixie, in 1879. Everyone has a different experience so we thought we'd round up the best of the Patagonia we know. - there's something here for everyone and the only question is, which Patagonia will you see?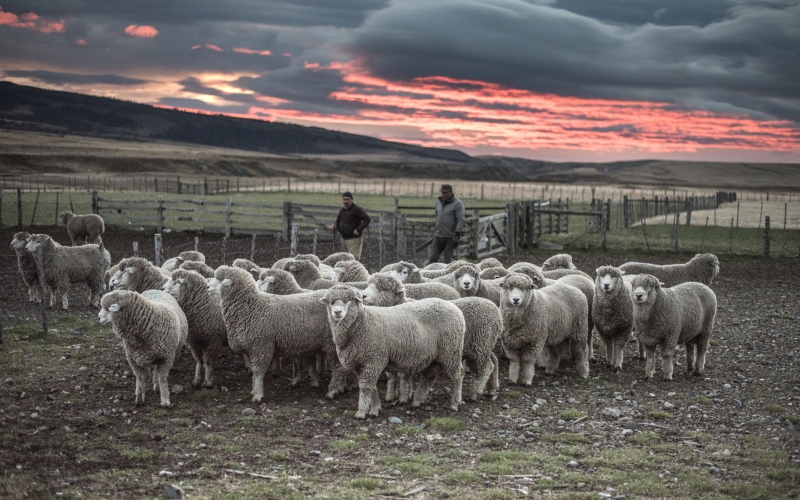 The Patagonia We Know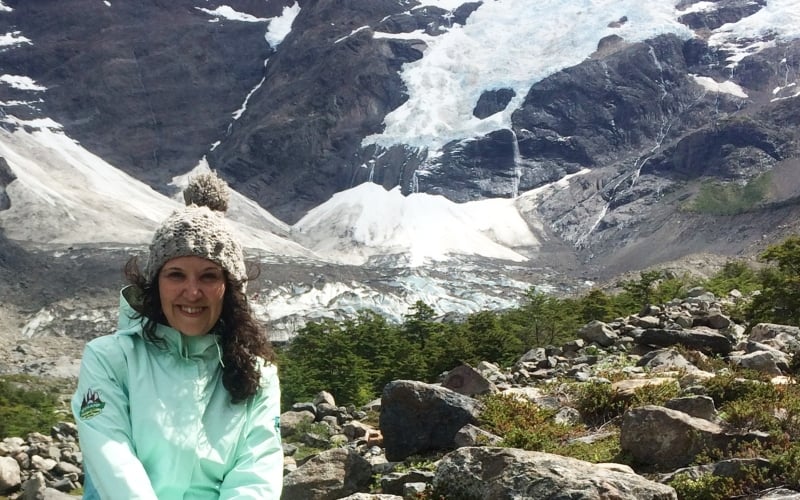 "There are so many things I love, but one of the them - and it's hard to put this into words - is the majesty of the mountains and Patagonian climate. I think that to be human is to feel small here which helps me to be more humble and realize that we are all part of something much bigger than you and I, and that humans don't dominate everything."
- Isabel Menendez, Sales Manager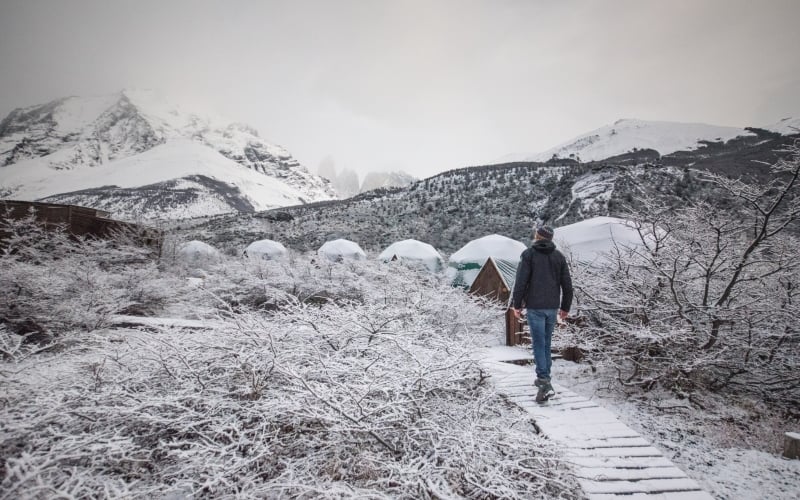 "My favorite experience working as a guide for Ecocamp has been the chance to live in the most beautiful place on earth and witness how the landscape changes through the seasons. Life is good, what can I say."
- Felipe Sunkel, Wildlife Safari Guide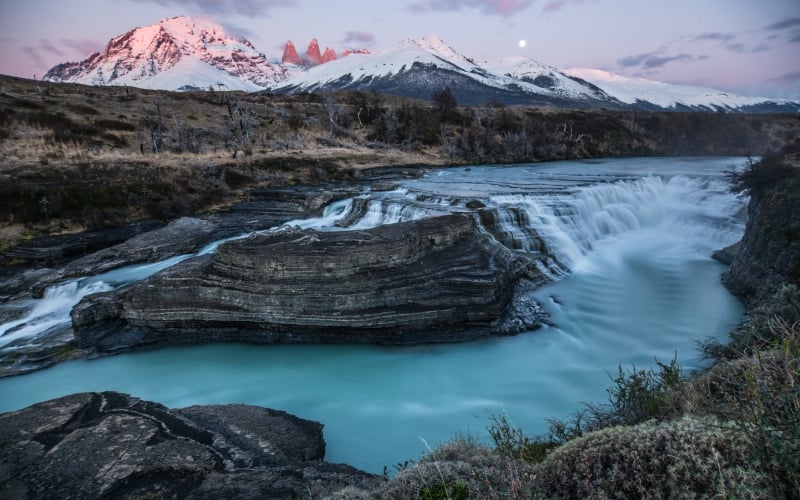 "I climbed a path and from the top looked up-stream towards Chile. I could see the river, glinting and sliding through the bone-white cliffs with strips of emerald cultivation either side. Away from the cliffs was the desert. There was no sound but the wind, whirring through thorns and whistling through dead grass, and no other sign of life but a hawk, and a black beetle easing over white stones."
- Bruce Chatwin, Writer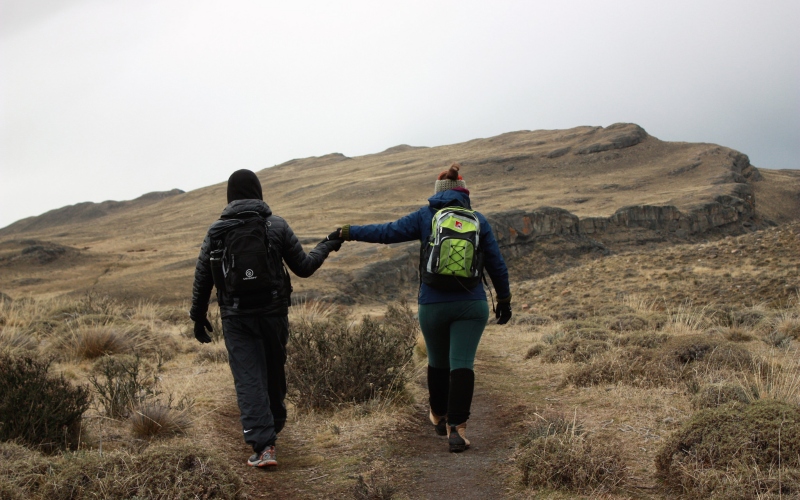 "It was intimidating to see the dark clouds coming our way, but there was nothing we could do but grin and bear it, and appreciate the intense nature of Patagonian weather."
- Fredella, EcoCamp Guest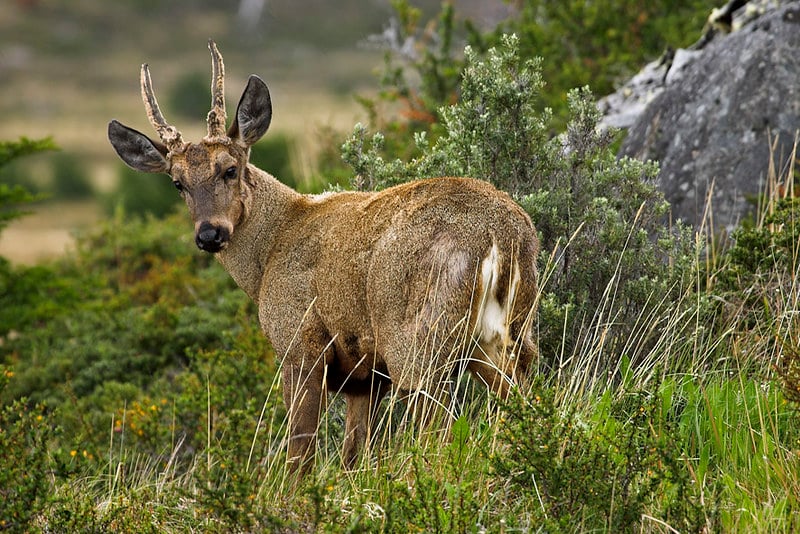 "My favorite season is spring, because of the diversity of different species you can find, the flowers of different forms and colors, and the wildlife which is much more active than any other time of year. One beautiful place I love to visit during spring is Lazo Weber and the sector around Rio Pingo river."
- Andres Espinoza, Epic Multi-Sport Guide
Our Favorite Experiences in the Real Patagonia (the one tourists don't see)
- Estancia Visit: Patagonia has a long history, but if it wasn't for the sheep industry it would never have attracted international colonization. This trip takes you to learn the realities of sheep farming and also includes a hilltop horse ride. Runs October to May.
- Whale watching: Head into the protected Francisco Coloane Coastal & Marine Protected Area to witness humpback whales, albatross, sea lions, and orcas. This is Chile's largest marine reserve that spreads between the channel islands past Tierra del Fuego and the Magellan Strait. Runs December to April.
- Cerro Paine: Ideal for those hikers who want to see the Paine Massif of Torres del Paine from a more extreme, beautiful, and solitary perspective. Part of EcoCamp Patagonia's Wildlife Safari excursion options.
- Paine Circuit: Before the W Trek grew in popularity (check out our full guide on the W Trek here), this epic 9-day trek ("O Trek") was our claim to fame, and ask any of the guides at EcoCamp for their favorite trip and it ranks at number 1. This is the only multi-day trek in the Park that takes you far off the beaten path and away from the crowds. Runs October to March. Optional: upgrade to EcoCamp.
- Museo Salesiano (Punta Arenas): This is your chance to uncover the lost history of Patagonia and is one of the few places in Chile where you can find quality information about the Kaweskar, Selknam, Yagan, and other indigenous people.
- Cerro Castillo trek: Northern Patagonia has been barely touched by tourists, and our 5-day trek across the mountains to Cerro Castillo is one of our more rustic, wild programs. Runs November to April.
- Wild Horse Tracking: Combine conservation, trekking, and tourism with this unique program that takes you into the deepest corners of Torres del Paine in search of its elusive wild horses. Available as an extension as part of a stay at EcoCamp Patagonia or as an excursion on EcoCamp's Wildlife Safari. Runs October to April.
- Navarino Island and Dientes Trek: Our award-winning Dientes Circuit is the southernmost trek on planet Earth. Combine it with kayaking and a visit to the micro-forest of Cape Horn. Runs September to April.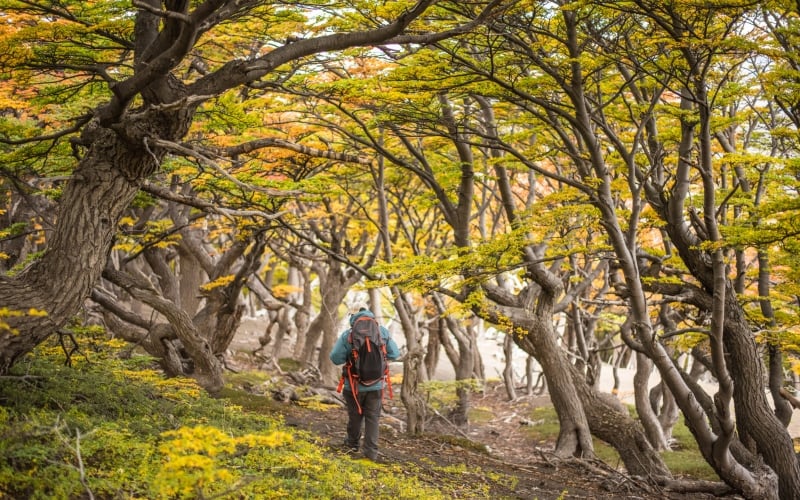 Want more info? Check out all our tours in Patagonia!