While most visitors are initially drawn to Chile to see the dinosaur-shaped spikes of Torres del Paine, it must be said that the northern expanse of desert more than holds its own. The township of San Pedro de Atacama receives thousands of visitors each year - and for good reason; right on its doorstep are the sunburnt valleys and mirror-like lakes of the world's driest desert, the Atacama.
The Atacama is no barren dead zone - it teems with furry critters, birds, and insects as far as the eye can see. It is a paradise for the senses, a place where silence reigns supreme and where all your exotic fantasies burst to life. It draws you in like perhaps no other place on Earth, and our guests continually say that an experience in the desert is unforgettable.
Here are some of our favorite options: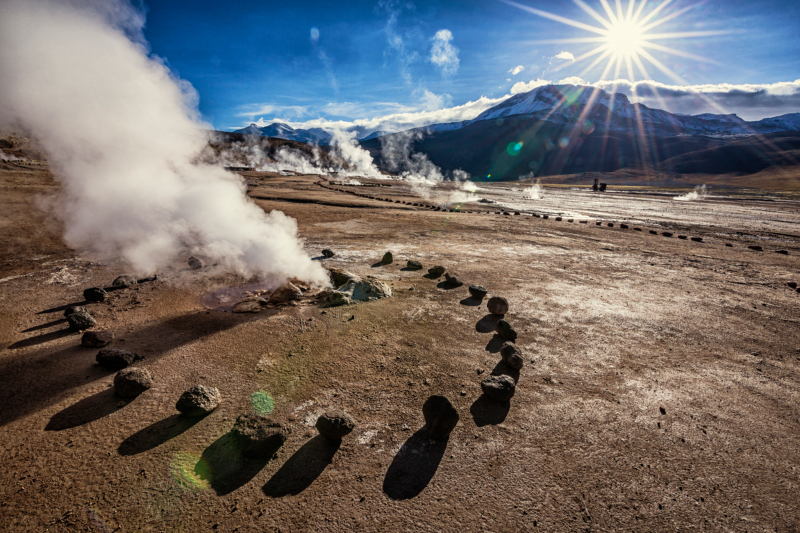 What to Do in the Atacama Desert
You know how some places cocoon you in so much good vibes that you don't ever want to leave? Awasi is like that, a lodge built of adobe and based upon the pre-Incan homes of the area, and which offers private patios, outdoor showers, and restaurants where you dine beneath the sky. Like EcoCamp, Awasi went the extra mile to be accurate, commissioning a historian to help with the design of the rooms and choosing to roof as little as possible so as not to distract from the Atacama's glorious sky and shining smattering of stars. With Awasi as your base, it can be difficult to tear yourself away but from here you have your own private driver and guide to make excursions into the region's lunar valleys.
Solitude: Camping Beneath the Milky Way
Anyone who has ever slept in a valley of curves and edges and woken up to see the sky in all its glittering splendour will know exactly what we are talking about: this is one of the most introspective and life-affirming moments a person can ever have. There is something about hearing each rustle from the outside world brushing past your tent and the crackle the campfire makes that makes camping such an adventure, and combined with the fact that the Atacama Desert has some of the clearest night skies in the world means that if you are going to try your hand at camping (in comfort), do it here.
High above sea-level, at an altitude of 4,700m, you will find a wetland teeming with birds and the Monjes de la Pacana rock formations, extraordinary towers which rise out of the sandy gravel like giant fingers'. Amongst these Martian mountains is the Salar de Tara salt lake, a landscape so vivid it will make you lose a breath. This is a trip for the adventurous at heart, but works perfectly for those wanting a (rather large) slice of the desert all to themselves.
Astro-tourism has become extremely popular in Chile, particularly in the Atacama Desert and the Elqui Valley, and for good reason - this country has some of the clearest night skies anywhere in the world. A peek through telescopes is almost mandatory on a desert escape, where you can count the rings around Saturn or the colors of a faraway nebula for yourself. Combine the galaxy with an authentic dinner local to the area, and you have the perfect way to spend an evening.

Before the Spanish, Chile had a long history. When Pedro de Valdivia, Ines de Suarez and their band of explorers passed through in 1540, the Atacama had already seen the Incas sweep across Chile (until Santiago) and before them the Tiahuanaco, reaching back some 11,000 years. Today it is their direct descendants that you meet while exploring this region, and once you move away from the town of San Pedro you can find a staggering plethora of local and abandoned villages, ancient ruins and puzzling petroglyphs. When it comes to ¨off the beaten track¨, this is about as far away from the tourist scene as you can get, albeit one which traces the footsteps of whole groups of ancient peoples before you.
Garganta del Diablo is the name of this canyon but don't shrug it off as just a name - there is a strange energy here that pulsates through the deep caves and strange rocks looming overhead. In the walls, you can see quartz and chalk interspersed with mud and rock, while the river you follow is lined with steep clay walls. This is the perfect setting for mountain biking and a perfect excursion for the wild at heart.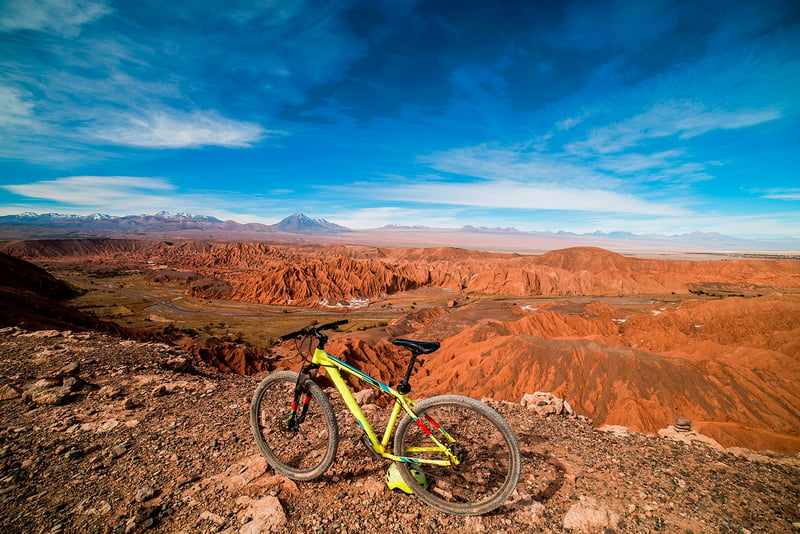 From the desert, turn north and cross into Bolivia for one of South America's most spectacular but little visited sights. Pass through the Valley of the Desert Ladies and stop for a soak in thermal hot springs before photographing flamingoes whose red-color is an effect of the Red Lagoon's busy algae reacting with the sun's radiation. There are birds of all descriptions in this area, as well as the flighty vicuña, and the scenery in this part of the world is nothing short of magnificent. Visit abandoned villages and learn about Bolivia's tense history with Chile, marvel at the mirage-inducing Uyuni salt flat which stretches in all directions, and visit ruined fortresses with fragile formations, beckoning caves and powerful volcanoes before finishing up in Bolivia's capital, La Paz.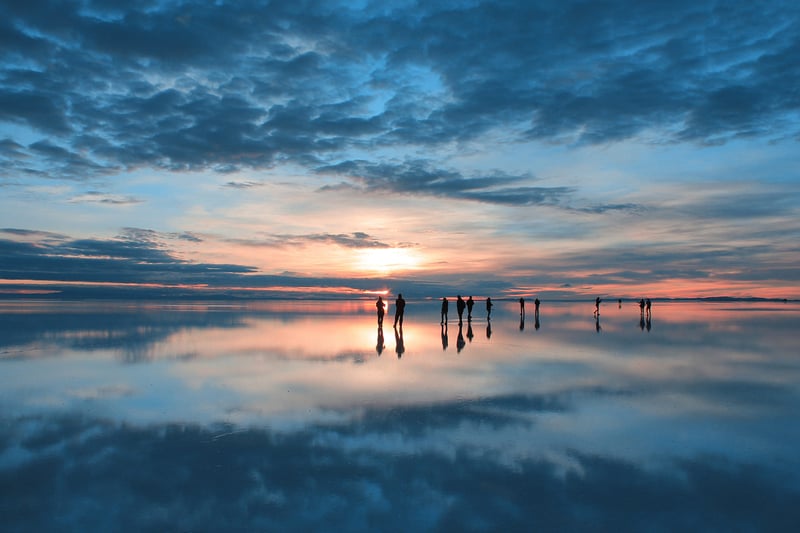 "No matter the experience you're after, the desert is the perfect place to escape the daily grind and reconnect with yourself, your loved ones and the rhythm of nature. Cascada also gives you the option to pick and choose the things you like so that you can create an itinerary full of things you love - the trip of a lifetime. Have a browse through our other desert excursions here and don't hesitate to send us an email if you have further questions!" -Chloe, Direct Sales Manager