Today is a historic day for conservation in Chile, as this morning, President Michelle Bachelet signed an agreement for the creation of a vast network of national parks and protected land in southern Chile, encompassing more than 11.1 million acres.
The project - the largest of its kind since 1960 and which will expand Chile's percentage of protected land from 19% to 29% - was made possible by Kris Tompkins and Douglas Tompkins, formerly of outdoor clothing retail giants Patagonia, North Face, and Esprit.
The couple, who retired from their companies to live in Chile and focus their time, energy, and money on conservation through organizations such as Tompkins Conservation, have spent years purchasing land and restoring land around Chile to create new protected parks, such as Patagonia Park in the Aysén region, all with the goal of gifting the land back to the Chilean government so it could be protected for the future.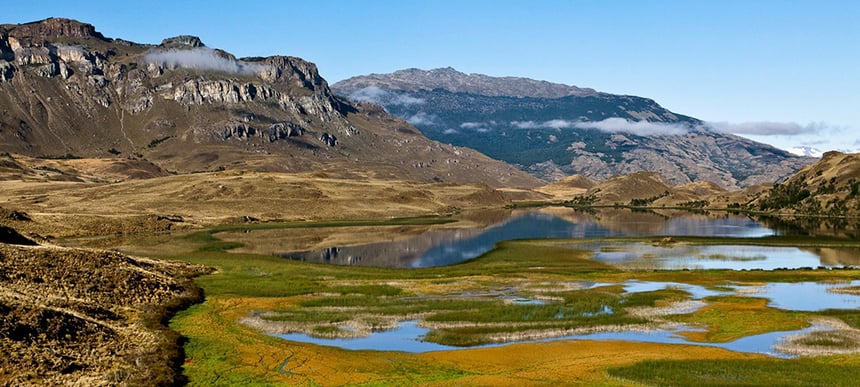 The 4.5 million hectares will protect land and biodiversity in Chile's extreme south, extending down to the south from Pumalin Park in the Los Lagos region. In total, the Tompkins will be donating a million acres, including their flagship properties Patagonia Park and Pumalin Park, and the Chilean government will contribute almost 9 million acres of federal land that has yet to be designated national parks.
With the new land, the government hopes to create a 1,500 mile long chain of 17 national parks, which will be known as the Ruta de los Parques, enticing guests with its promise of lush, pure nature and adventure travel activities like trekking, kayaking, cycling, and more. The parks are speculated to bring in up to $270 million a year and employee up to 43,000 locals. As Chile grows more popular as an adventure travel destination, supporting ecotourism initiatives and their massive money-making potential has become a top priority for the government.
President Bachelet praised the agreement on Twitter, saying: "Great day for Chile! The vision of the Tompkins, and the will and contributions of the State, will create the network of National Parks of Patagonia."
A great day for Chile, indeed, and a great day for Patagonia and conservation! Thanks to the efforts of the Tompkins, the Chilean government, and all others involved, these lands will now be preserved for future generations to enjoy and protect, as well as restoring land and offering refuges for endangered species. The parks will serve as a fitting tribute and enduring legacy to Doug Tompkins, who tragically passed away in 2015 after a kayaking accident on General Carrera Lake in Chile.
Stay up to date with news about Chile and Patagonia by signing up for our free mailing list.