You may not have heard about Kawésqar national park, but this is actually one of the largest national parks in the world, with an area of 7,023,542 acres in Chile's Patagonia. It is the second largest national park in Chile (after Bernardo O'Higgins national park) and undoubtedly one of the most beautiful parks in South America.
The area became a national park in 2018. Before that, it was known as the Alacalufes national reserve. It is located between the open Pacific ocean and numerous channels, so the only way to access this pristine region is by sailing. Luckily sailing through the mountain channel, a highlight of Kawésqar national park, has never been so accessible, as it is now possible to do it on a full day from Puerto Natales, the "entrance door" to Torres del Paine national park.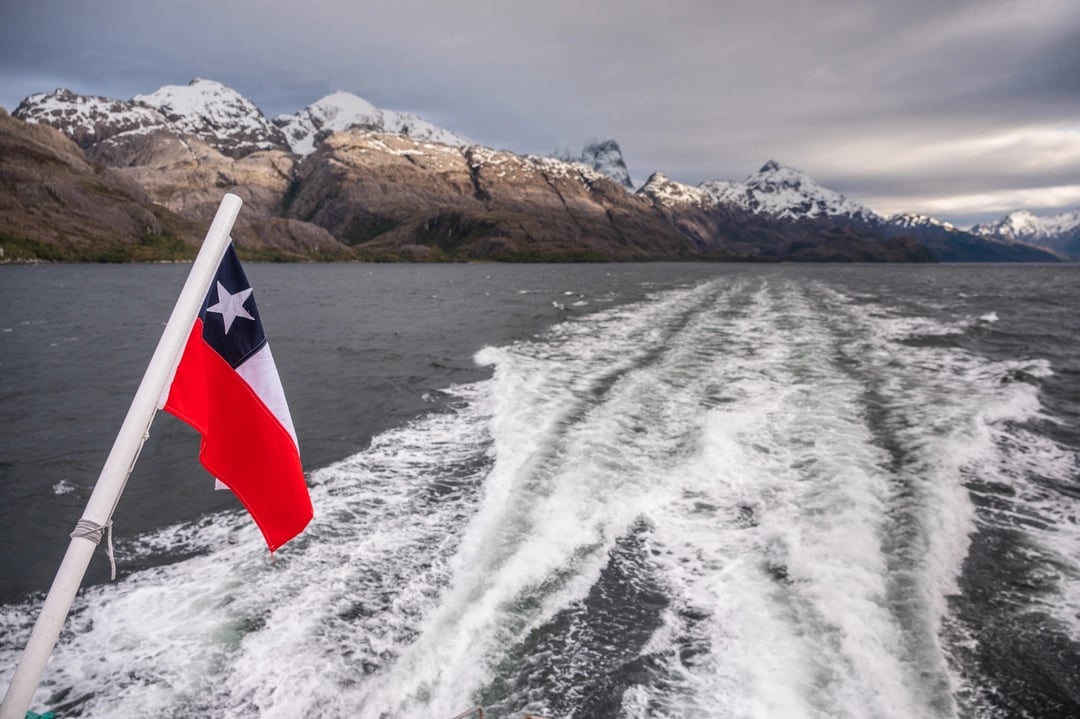 Up for an adventure of a lifetime on a trip in Chile's Patagonia?
Why Kawésqar national park?
Kawésqar national park was named in the honor of the Kawésqar people, nomadic hunter-gatherers who used to live in the area. Today, there are still around 3,000 kawésqar people living in Chile's Patagonia, though their original culture mostly disappeared. Few native speakers actually survive, and most of them live in some remote localities of Chile's Magallanes region (for instance in Puerto Edén).
These canoe-people would sail for months through the remote fjords of Patagonia, enduring some harsh weather conditions. And while you probably won't meet Kawésqar people on a trip to Kawésqar national park, learning about their past is a must-do here. They have been occupying the region for at least 6,000 years.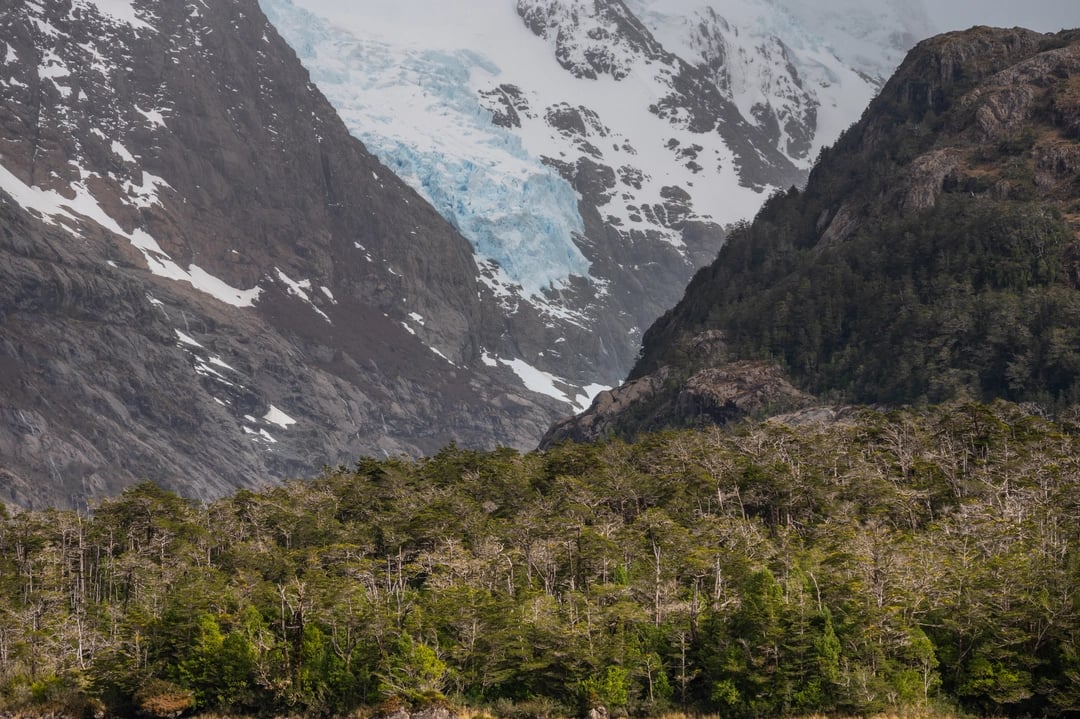 Kawésqar national park protects 2,842,326 hectares of mountains, islands, fjords, glaciers and forests. It also protects an abundant wildlife, with numerous marine species (including whales and dolphins) and about different species of mammals.
Where is the mountain channel located?
The mountain channel (canal de las montañas, also called "mountain fjord") is located about 3 hours away from Puerto Natales. It has an extension of more than 50 kilometers.
To reach the mountain channel from Puerto Natales, you will have to sail towards the Pacific through the Almirante Montt gulf and then sail north to enter the channel. Remember the weather in Patagonia is unpredictable and strong winds are common, so don't be surprised if the boat moves a lot, especially while crossing the gulf!
What can I see in the mountain channel?
The mountain channel offers some spectacular views of the Roca Peninsula's cliffs. Here you can see at least five stunning glaciers that break off of Cordillera Sarmiento's snowcapped peaks. Depending on the weather, you may see the imposing mount Burney, a stratovolcano exceeding 1,500 meters above sea level. You may also observe "Grupo la Paz", three impressive spires some call the "false towers", as they may remind you (a bit) of the Paine towers.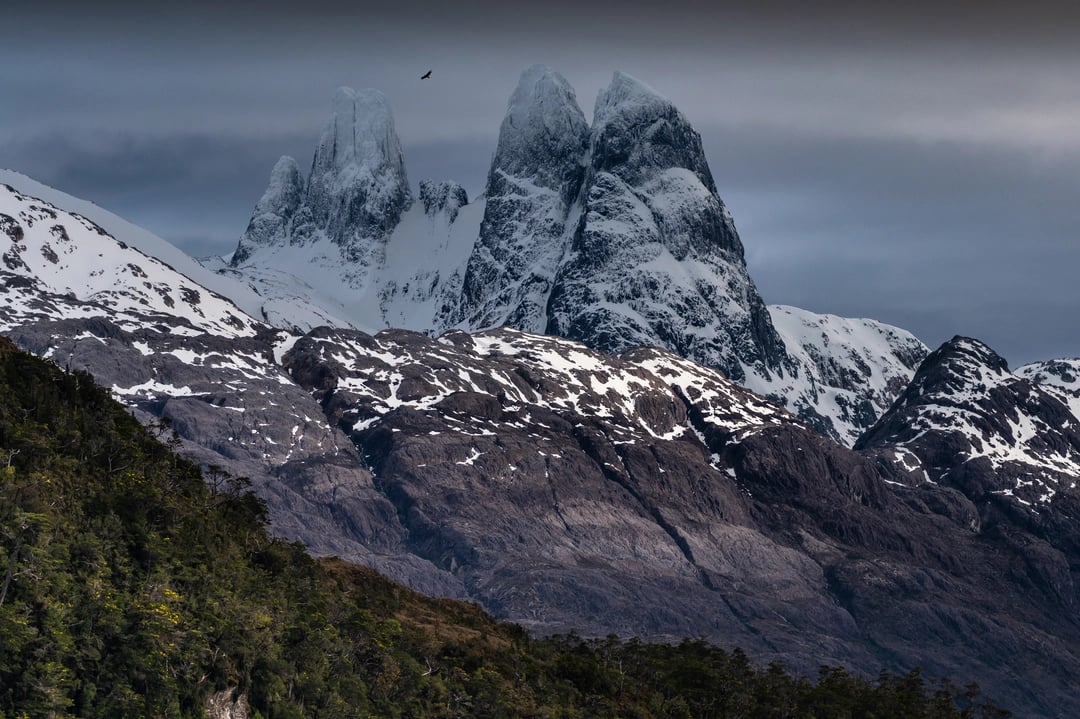 Deep inside the mountain channel, you will see some exuberant vegetation, as the rain abundantly falls here (about 3,000mm every year). You will also see waterfalls and the magellanic tundra at the feet of the Patagonian andes mountains.
This is also a good place for birdwatchers, with species such as the imperial shag and the southern giant petrel. Look at the pictures (Credit : Timothy Dhalleine) to get a better idea of what to see in the mountain channel!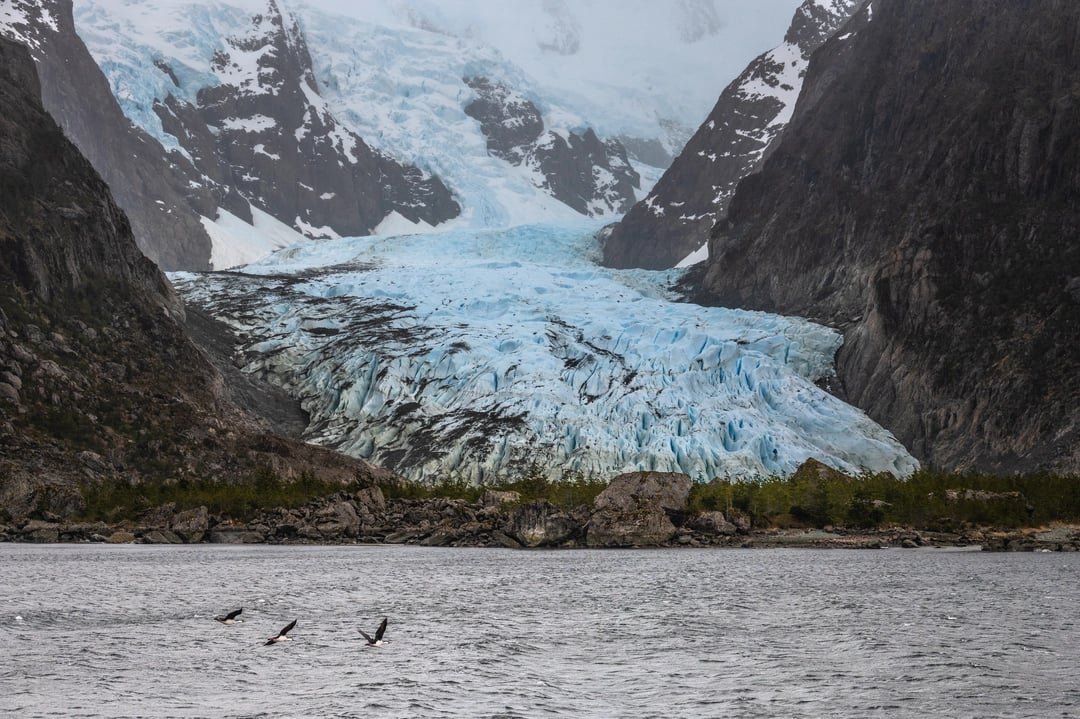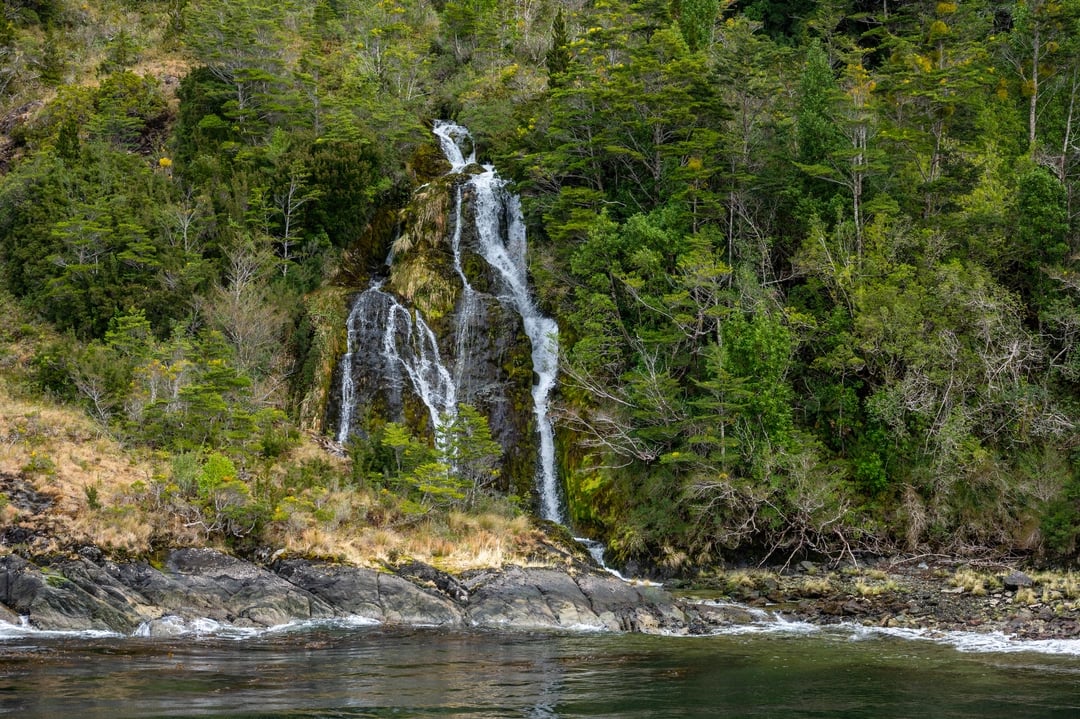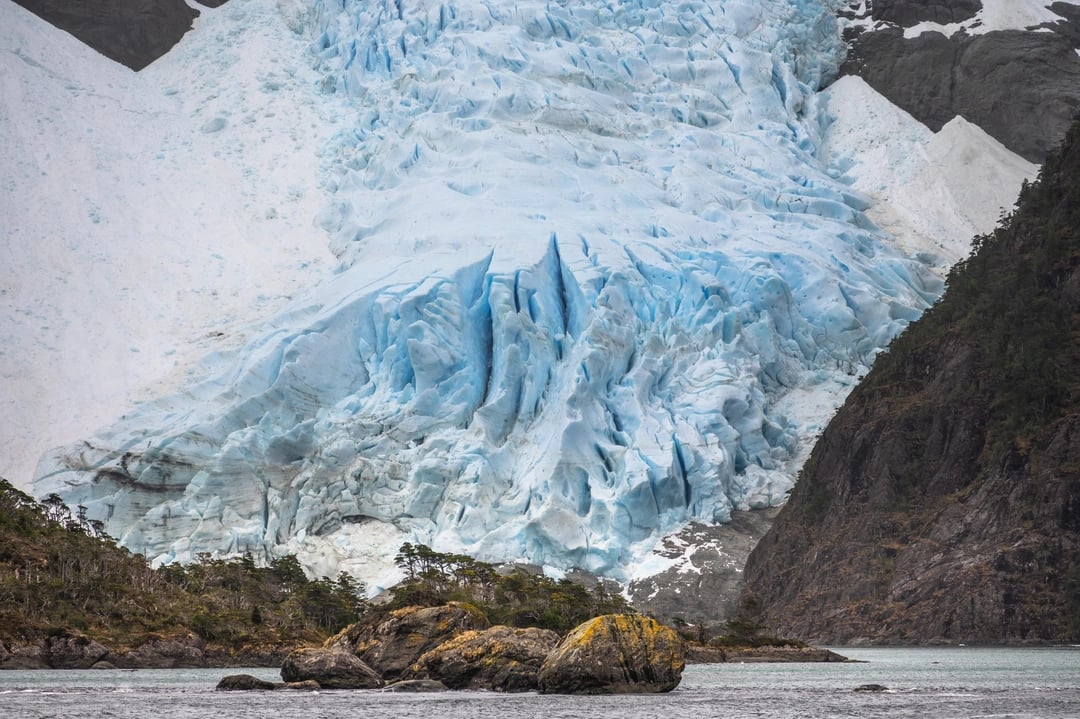 Interested in a sailing expedition through the mountain channel? Contact us for more information and check out our tours in Patagonia!