The year is 2018 and accessibility is still an issue. This World Health Organization report shows that stigma towards people living with a disability is remains commonplace, while the travel industry still brushes over their basic needs. Here at Cascada and EcoCamp Patagonia we are - slowly but surely - trying to right this wrong, by bringing much-needed light to this issue and by working with the Chilean-born business, Wheel the World, to help make some of the world's most beautiful places accessible to all.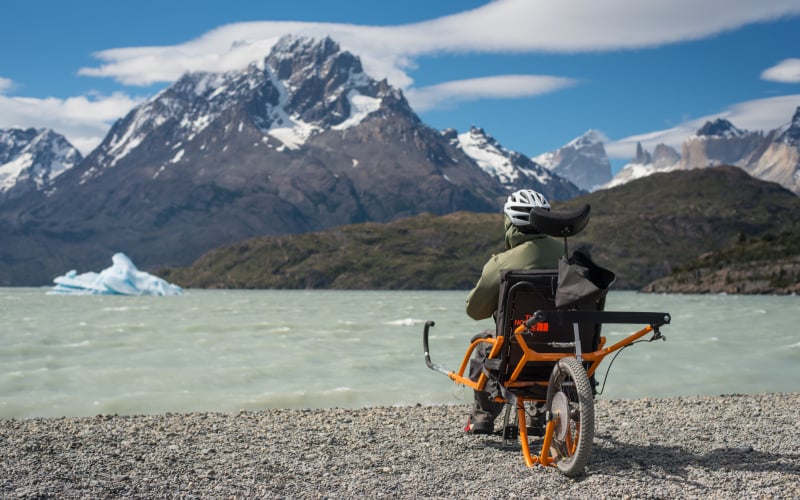 Traveling with a Disability in Chile
You will find that the Chilean people are very accommodating and will go out of their way to help you, while most shopping malls, public buildings, museums, and higher-end hotels have ramp access. Wherever you go in Chile, be prepared to face uneven and broken footpaths unless you are in a modern part of town such as the eastern suburbs of Santiago or the city of Viña del Mar. Some roads have noise-indicated crossings. The news is always translated into Chilean Sign Language. For more information in Spanish, the Chilean National Tourism Board, Sernatur, teamed up with Senadis (National Disability Service) to produce this guide to travel with disabilities in Chile. In English, you take a look at this overview here.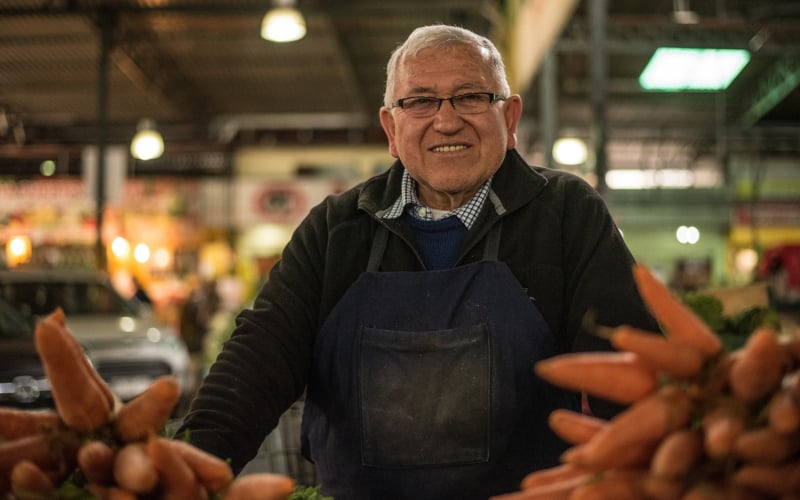 What To Do
Chile's capital is improving with leaps and bounds in the accessibility department. While impaired travelers may find traveling by bus difficult (only a few are kitted out), the underground metro system is clean, efficient and easy to use. The first and last carriages contain spaces for wheelchairs and lifts are currently being installed in most metro stations. It would be wise to avoid the metro during rush hour as it gets packed, although the metro is trying to monitor the 'preferencial' carriages. Recently, the city unleashed tactile versions of its famous street art, a wonderful addition to the scene that is welcomed by the country's 2.8 million visually impaired.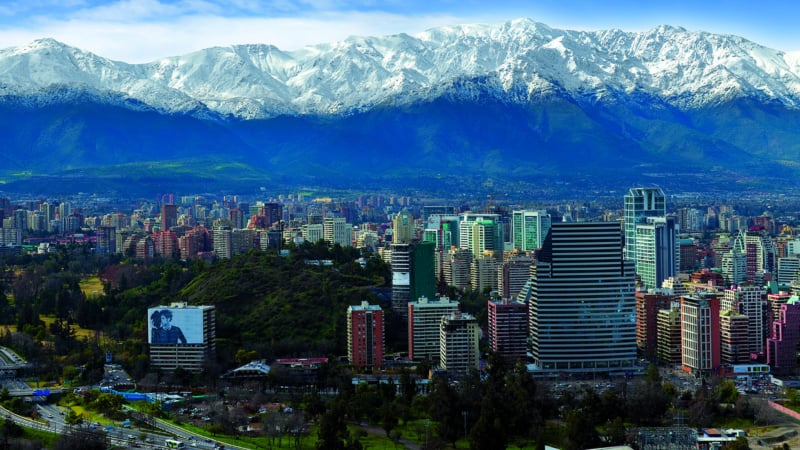 Valparaiso
This UNESCO World Heritage Site is beautiful, with hills that look to be made of ice-cream. Keyword: hills. The city clings to them and sometimes looks to be falling down its sides, and if you struggle with steps then you will find a visit a bit of a struggle. In saying that, this is a fantastic city to explore filled with museums, quirky shops, street art, and portside charm, and our tours can go at your pace.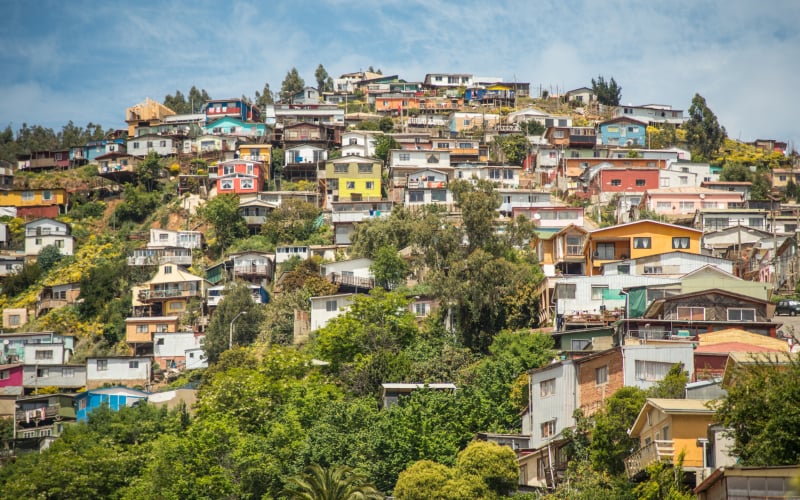 Torres del Paine
Can now be traversed in a wheelchair! Our eco-friendly hotel, EcoCamp Patagonia, proudly has access to Joelette (see below) and can organize tours around the Park. Kayaking to Glacier Grey can also be arranged. When staying at EcoCamp, ask for Suite 7.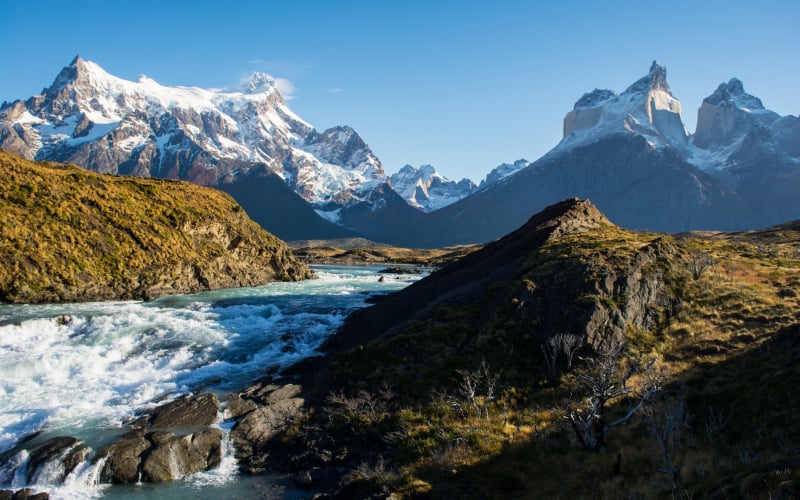 Inclusive Travel in Patagonia
In 2016 Alvaro Silberstein became the very first person in history to explore Torres del Paine National Park in a wheelchair. This tremendous achievement was the first project tackled by his enterprise, Wheel the World, which aims to inspire like-minded people to travel while at the same time urges the tourism world to make travel more inclusive.
EcoCamp helped crowdfund the making of Joelette, a wheelchair specially designed to cope with the rocky, uneven terrain of Patagonia. Joelette has one wheel and is stabilized by a person at the front and back of the chair; a special harness also allows the wheelchair to be lifted.
We Need Your Help!
2018 is the year when we want to take our campaign for inclusive travel global. The following video chronicles our efforts down at EcoCamp and should be a wake-up call to the tourism industry that things have to change. We need your help to do this. Every like equals a vote, and the three videos with the most votes shall be broadcast at the Adventure Travel Summit in Italy later this year If this doesn't get the conversation happening, we aren't sure what will. Follow the link and vote for our video here.


Why We Need to Have this Conversation
According to the World Health Organization, some of the biggest barriers to inclusive travel include:
Lack of Accessibility
Lack of Involvement:
Lack of Services
We want: no discrimination, equal opportunities, and tourism for everyone. This doesn't mean that we need to create something special, it means that the tourism sector includes everyone in its services.
We must have this conversation to improve. All of us. Adventure shouldn't be possible only for a few; the world - and adventure - should be for all.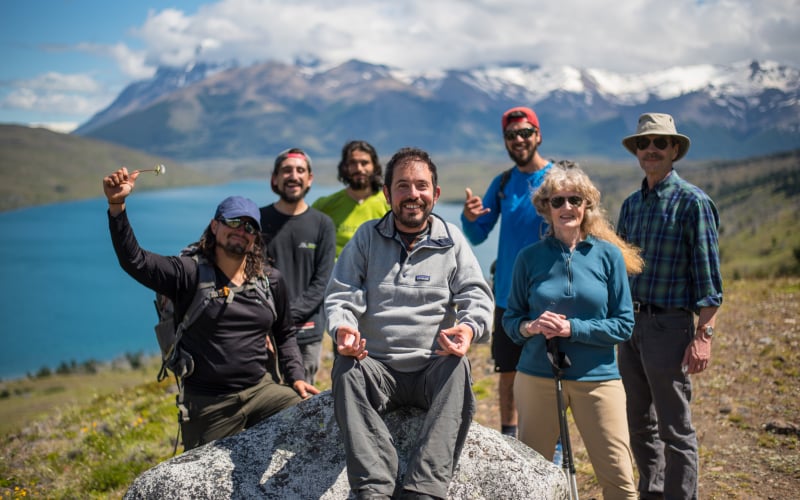 Let's work together to expand and make inclusive travel possible! To view more, check out our award-winning video "Adventure is for All."