The 2016-17 season is over.
Yet for all those who traveled to EcoCamp Patagonia – or worked with us – during these 8 months, this season was unlike any other season. EcoCamp was born 15 years ago, when Javier Lopez, Yerko Ivelic and Nani Astorga founded the first geodesic hotel in the world in the wilds of Torres del Paine National Park. During the past 15 years EcoCamp has become one of the most inspiring hotels in the world, while creating life-lasting memories for guests from around the world and serving as a model for sustainable tourism worldwide.
To conclude this 15th season we wanted to think big while surprising everyone. May 4th was the date.
We knew the founders would be at EcoCamp to celebrate with some friends so we could not miss the date. We secretly invited Chilean band BORAJ, basically our favorite band. We wanted to play them live in our Community Domes: the most amazing birthday gift for EcoCamp's founders (they love music).
BORAJ is an incredible mixture of folk, post-rock and electronic music that instantly connects listeners with nature. With the same urge to protect the environment and the same passion for vast landscapes, BORAJ – with its 8 musicians – was the perfect band to chill-out and pay tribute to the beautiful location of EcoCamp.
But this incredible live performance was not all. Our staff and last guests of the season gathered and remembered the best moments of the season with short video featuring highlights like New Year's Eve and the first Torres del Paine Circuit of the season. Then the show started, with Community Manager Timothy Dhalleine opening the show with a bit of Ska and Gipsy Music with the musicians of BORAJ before the Chilean Band played, for about an hour.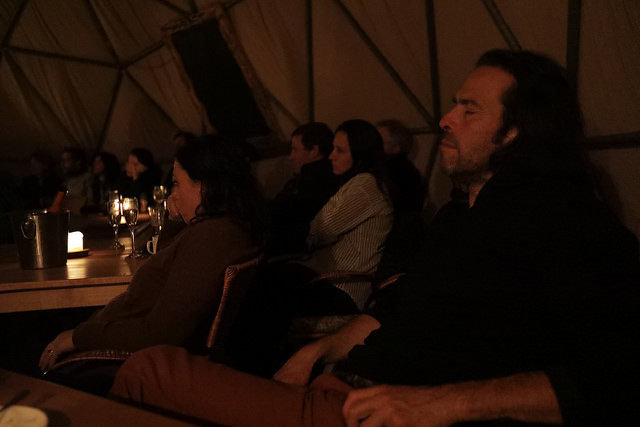 We will remember the dazzling smile on everyone's face and the pride of the founders, who had seen EcoCamp grow like a snowball effect with the same spirit of conservation, community and love for the pristine mountains of Southern Chile. We will remember the harmonic voices, the saxophone, the synths, the guitars and the violin sounding in the Community Domes in a mind-blowing melody. And we will remember the amazing people that make EcoCamp such a unique place.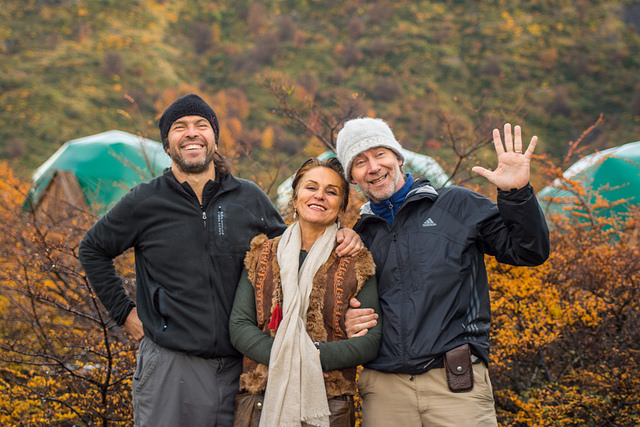 Also take a listen to Boraj's 2nd EP "LA COSTA" and check out EcoCamp's webpage for more information about our sustainable camp.