Great news! Our hotel EcoCamp Patagonia took home the win for the 2019 Condé Nast Readers' Choice Awards. We placed at #12 for Top Resorts in South America.
This is not the first time EcoCamp has made the famous Condé Nast Readers' Choice list either. In fact, this is the third consecutive year that EcoCamp has made the ranking! Thanks to our active adventures, friendly staff, comfy accommodation and sustainable practices, we continue to bring new travelers together in Torres del Paine National Park. We are so proud of what we've accomplished thus far and are looking towards a bright future with new ideas and goals.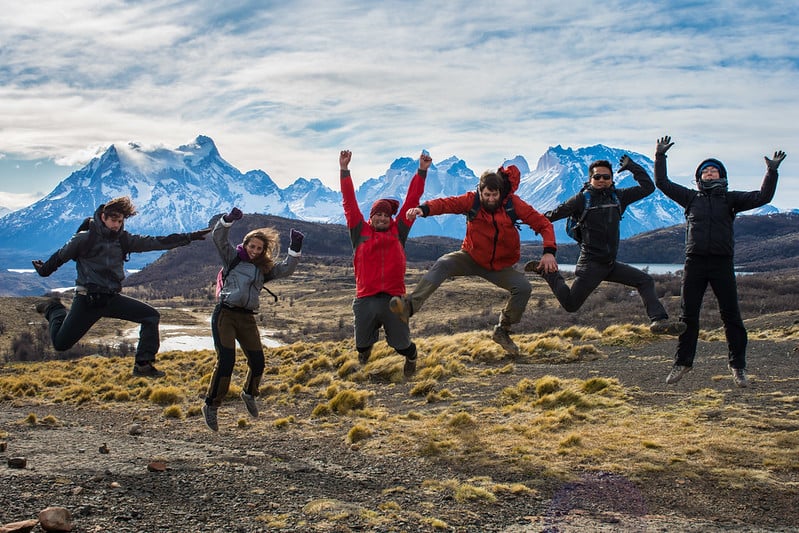 Here's what travelers can look forward to this season...
New promotions and travel deals! We are getting ready to launch our Last Minute October and November Discount, offering a special rate for Wildlife Safari programs and 5 Day Short W Treks. Stay tuned for details!
More sustainable practices! This season we are working to eliminate all single-use plastic from our hotel. We are always looking for new ways to make travel greener and more sustainable.
Culture immersion programs! Our EcoCamp staff will learn more about the Kaweskar indigenous people through our immersion programs. This group of people is so important to the region and even gave EcoCamp's owners the inspiration to build a dome-style hotel. We can't wait to teach our staff more about their culture!
More Accessibility and Inclusive Travel! We just opened up our Accessibility Dome, which is the same concept and design but with special features that accommodate to individuals who use a wheelchair.
Incredible Adventures in Torres del Paine! Our travelers love EcoCamp because of all the exciting excursions they get to take! We love bringing guests on challenging treks, kayaking adventures and activities that show off the region's diverse flora and fauna. Check out our page to learn more about EcoCamp programs.
Thanks again Condé Nast readers! We really appreciate everyone who stayed at EcoCamp and voted for us in this year's awards. To stay up to date with our latest news, sign up now for newsletter or visit our blog.