With landscapes that were crafted by nature to be perfect winter wonderlands covered in fluffy white snow, hearty seasonal meals that banish the cold, and stores throughout the country stocked with wooly garments to bundle up in, Chile is the ultimate winter country - especially for winter sports enthusiasts!
If you eagerly await winter each year so you can break out your skis or snowboard, or love going for a hike through the mountains after a freshly fallen snow, or just love winter in general (who can resist a warm fire, a mug of cocoa, and snow falling outside?), Chile is the place for you! With excellent skiing and snowboarding, seasonal hiking trails, and even getting the chance to lead your own sled-dog team, here's some of the most popular winter sports in Chile, available for everyone to enjoy!


1. Skiing
Skiing is Chile's classic winter sport, thanks to the spectacular Andes Mountains that run down the length of the country. With their soaring heights, epic slopes, and heavy snowfall, Chile has a reputation for having some of the best downhill skiing in the world, which can be found at famous ski resorts like Valle Nevado, Portillo, Corralco, Chillan, and more. Some resorts - like Portillo - even offer heli-skiing, with a helicopter dropping you off on the highest peaks past the standard runs and lifts. Many resorts also offer lessons, gear rental, and a variety of slopes to suit different experience levels. If you love skiing, wintry Chile is a must!
Discover our Snow Adventures here!

2. Trekking the W Trek in Winter!
If you're a trekking aficionado, chances are you've heard of, want to experience, or have already hiked the iconic W Trek in Torres del Paine National Park in Chilean Patagonia. But as this trek gets more well-known, it also gets more crowded, especially during the Patagonian summer months of December through March. Luckily, there are now alternatives for those who want to explore the park undisturbed or experience a different season. The W Trek will now officially be open to trekkers during the winter months, so if you love hiking in winter, being wowed by incredible, snow and ice covered landscapes, and exploring nature with no other humans around, winter in Torres del Paine is the place to be!
Be among the first to hike the winter W here!

3. Snowboarding
If skiing isn't your forte, Chile's winter resorts offer plenty of high-quality snowboarding slopes as well! Resorts like Portillo offer first-rate snowboarding areas, as well as the opportunity to be heli-lifting to desired pistes and runs.
Hit the slopes here!

4. Sea Kayaking
Sea kayaking? In winter? You bet! Down in the Magallanes region, sea kayaking is becoming increasingly popular, as it's a great way to get up close with local marine wildlife like dolphins. Near Punta Arenas, you can go sea kayaking by San Isidro Cape, where you can marvel at the surrounding landscapes and wildlife while paddling through the cold, fresh waters of the Cape.
Paddle your way to wintry adventure here!

5. Hiking
Beside the W, there are plenty of trails throughout Chile that are open year-round, and are equally lovely to experience in summer or winter. Close to Santiago, the trails of Cajon del Maipo can be explored in any season, and are a great way to escape the bustling metropolis for a day of wintry solitude. Down in Patagonia, just a short drive from the town of Puerto Natales, the trek up Dorotea Hill offers stunning views of the surrounding pampas and waterways of Ultima Esperanza Sound.
Hike the winter trails of Chile here!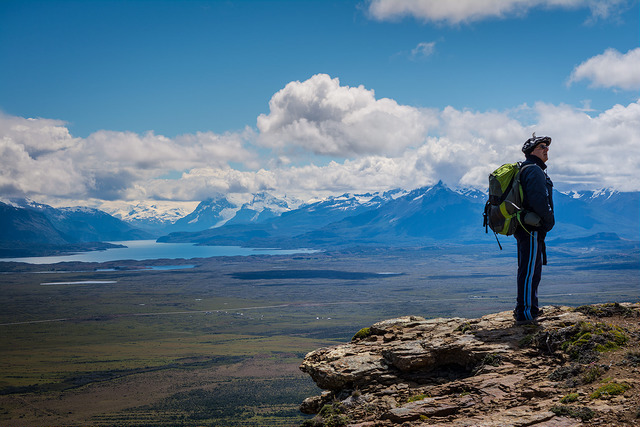 6. Dog Sledding
Yes, it's true! There are places in Chile - mostly in the Lakes District - where you can harness your inner polar explorer, hop on the back of a wooden sled, and yell "mush!" to a team of excitable, fluffy dogs and set off across the crisp white snow for a day of dog-sledding.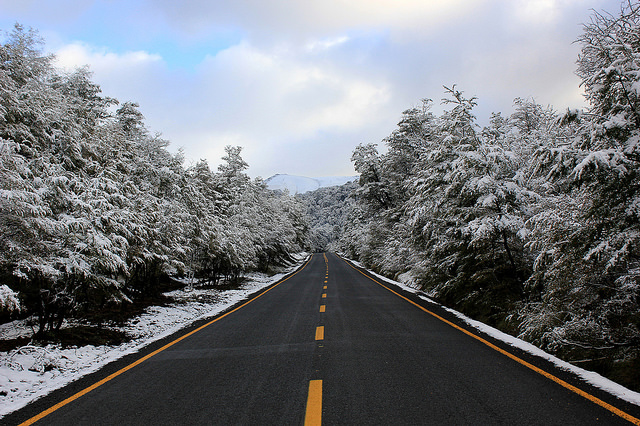 Talk with our travel experts at reservations@cascada.travel to find out more about all our epic winter tours!