Are you planning a trip to Santiago? If so, then get your taste buds ready! Santiago, Chile is full of delicious, trendy restaurants that offer a wide variety of international and national dishes. I've been living in this incredible country for several years now and have had the chance to check out a lot of great places to eat in Santiago. Here's a guide to some of the best.


Best Hamburger
La Burguesía
If you are a lover of gourmet hamburgers, then you must check La Burguesía. There are many unique burgers to pick from, including a Mexican style, falafel burger and one filled with melted cheddar cheese.
My personal favorite is called the "Grillada," a burger with blue cheese, bacon bits, caramelized onions and barbecue sauce. The best part? This burger is smack in between two pieces of warm bread that are filled with cheddar cheese.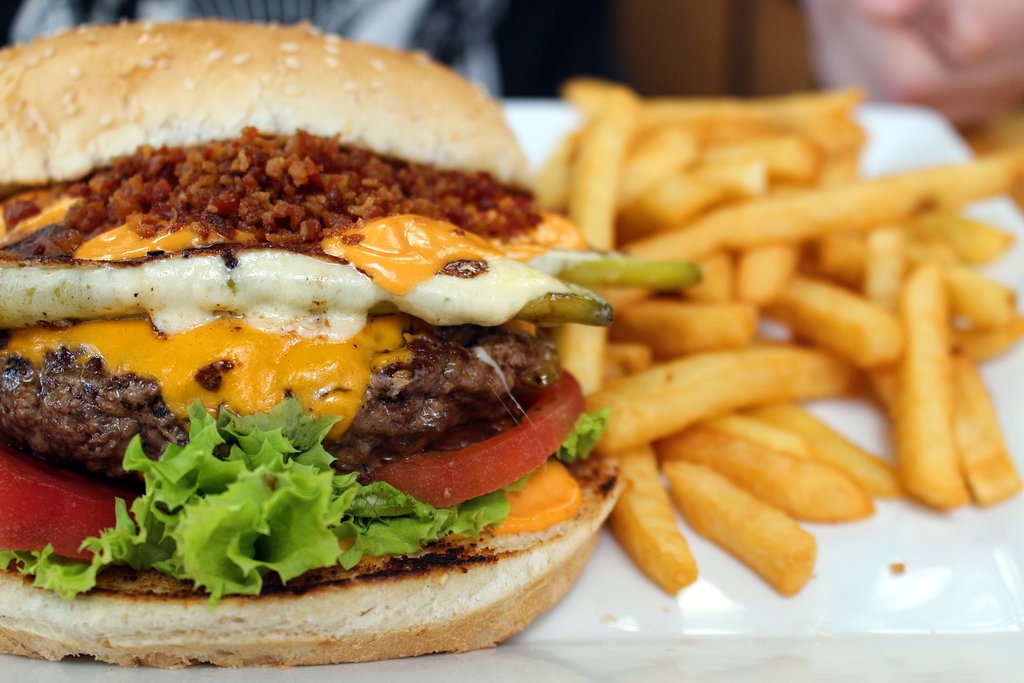 Photo Credit: La Burguesía, courtesy of TripAdvisor
El Honesto Mike
If you are looking for a more typical "bar burger," then El Honesto Mike is the place to go! These burgers are very popular among both tourists and locals, and they go great with a craft beer! This burger joint is always packed with people waiting to get in, but it is definitely worth the visit.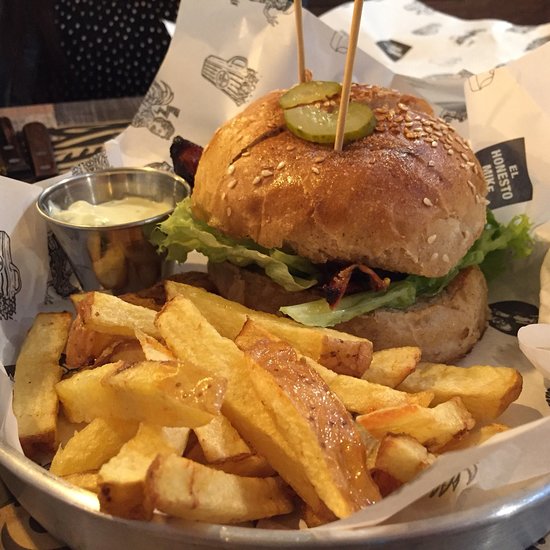 Best Chilean Dish
Galindo
In the colorful neighborhood of Bellavista is a place called Galindo. It offers traditional Chilean dishes to try. I personally love the "pastel de choclo" dish, which is basically a sweet corn pie filled with meat, onion and egg. For your drink, order Chile's favorite cocktail, a pisco sour.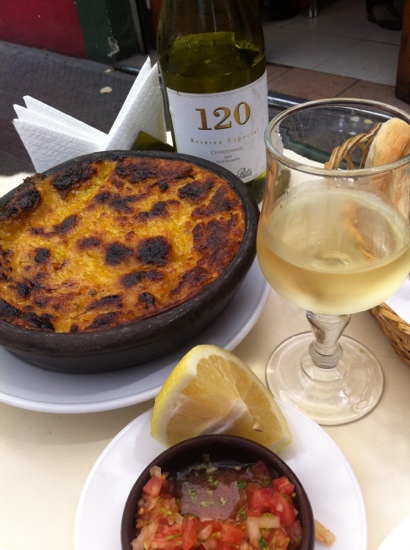 Best Vegetarian Meal
Verde Sazón
This place takes the win for the best vegetarian meal in Santiago. Each plate is treated as a canvas, and everything the chef touches looks like a work of art. Plus, the appearance isn't even the best part. The food is crazy good -- and really filling!
The restaurant shows that eating vegetarian doesn't mean eating lettuce or something boring and flavorless. The chef makes thoughtful food that incorporates all types of flavors and textures, including fresh vegetables, grains, spreads and more.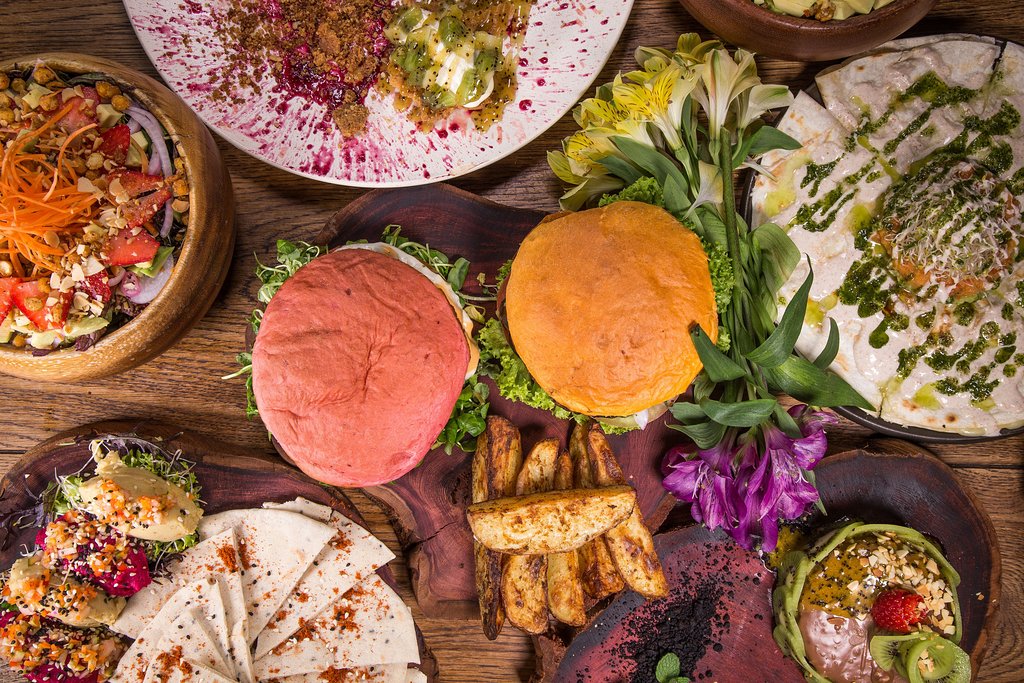 Best Pizza
Domani
This is about as close as you can get to a good Italian pizza in Santiago! The food is incredible and tastes just like the pizza in Naples, Italy (take it from someone who's been to Naples!). There are several different flavors, and all of them are amazing! I like to go in a big group and share multiple pizzas -- that way you can try different types.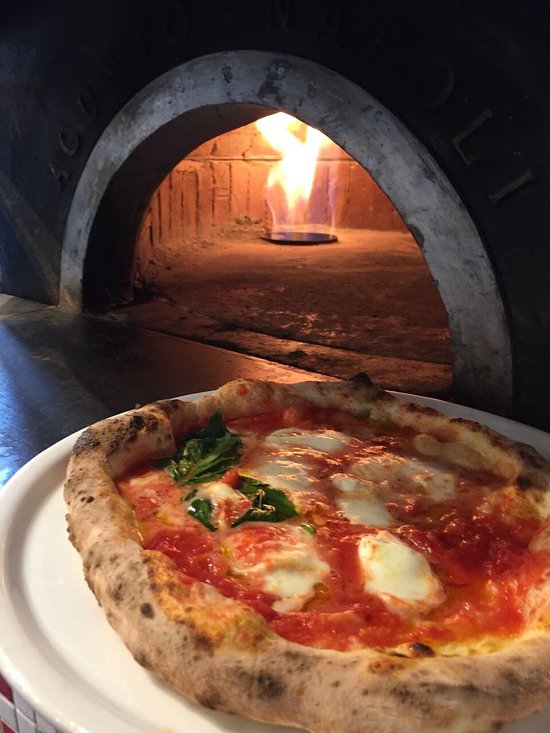 Best Sandwich
Fuente Alemana
Chileans love a good sandwich! Typically, Chilean sandwiches are packed full of ingredients, leaving you full and satisfied. A popular spot to try a hardy sandwich is at Fuente Alemana. It is a more traditional place and a good spot to go if you are really hungry. I recommend getting either a "lomito" or "churrasco" sandwich and load it with toppings! Popular Chilean sandwich toppings are tomato, avocado and mayonnaise.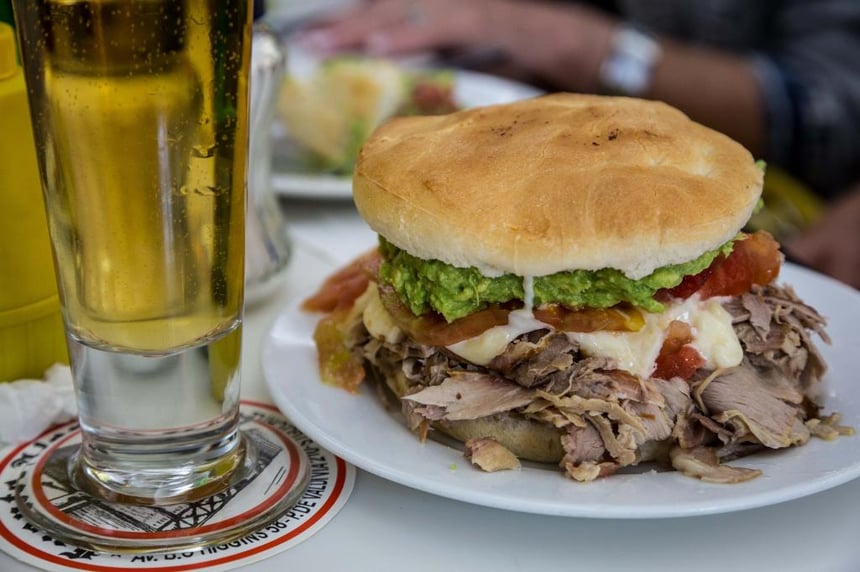 Photo Credit: TripAdvisor (guest photo)
Best Asian Fusion
Rishtedar
If you like Indian food, then you must check out Rishtedar. This restaurant has a great vibe to it. Waiters come in traditional clothing and there are colorful decorations everywhere, helping you get into the spirit of India.
The food is very delicious, but can be a little bit spicy! Thankfully, you are able to select the level of spice you'd like so you can dull down or heat up the food to your liking.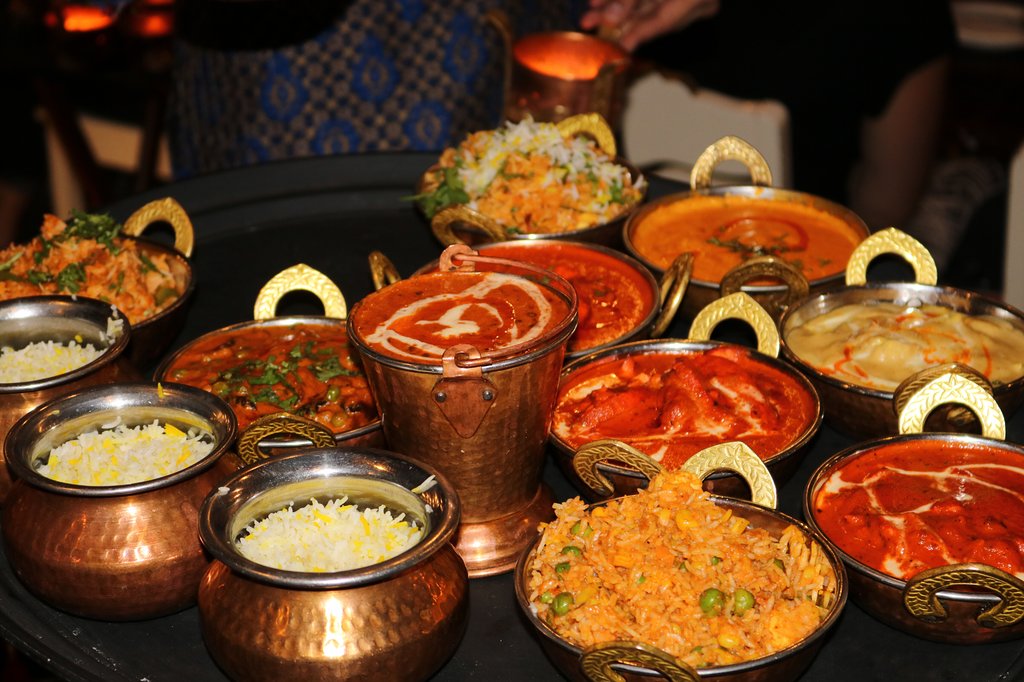 Vietnam Discovery
I love this restaurant! They make a mean curry dish, as well as different types of traditional Vietnamese meals. I'm also a big fan of the spring rolls, which serve as a great appetizer to split. Vietnam Discovery has a great atmosphere, which really transports you to Asia. It is a must-try restaurant if you are a fan of Asian food.
Best Brunch
Daniel's Bakery & Cafe
If you are looking for a tasty brunch, then Daniel's Bakery & Cafe is the place to go. It has a great vibe, with both indoor and outdoor seating. Not to mention, the food is on point. They offer this delicious, sweet bread with some of the meals --which I love! Additionally, you can order mac and cheese, bagels and lox, poached eggs, sweet treats and more.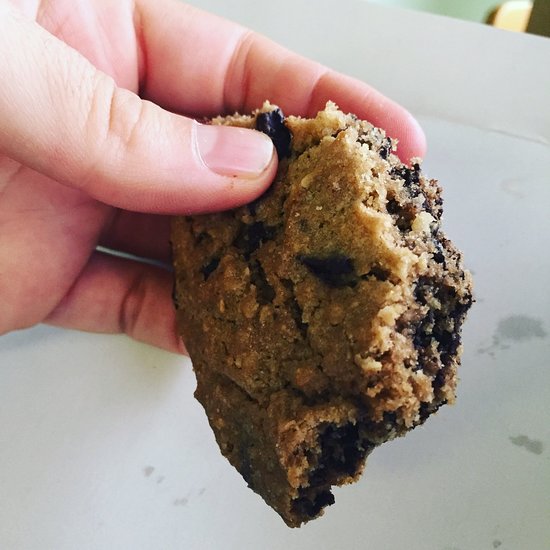 Cafe de la Candelaria
In Barrio Italia, Santiago´s trendy neighborhood, you can find La Candelaria. They have a great brunch menu that is both delicious and healthy. I typically go for the "brunch for two" menu. You get a great spread with eggs, coffee or tea, fresh juice, yogurt and granola, fruit and a variety of savory and sweet bread. It's a really nice way to spend a Sunday morning.
Best Ice Cream
Emporio La Rosa
This is a popular ice cream store in Chile with multiple locations! There are all sorts of flavors and everything is extremely delicious. Chileans really love to eat "manjar" ice cream, or in other words "dulce de leche." It tastes a little bit like caramel. This place is a great place to stop for a sweet treat at the end of the day.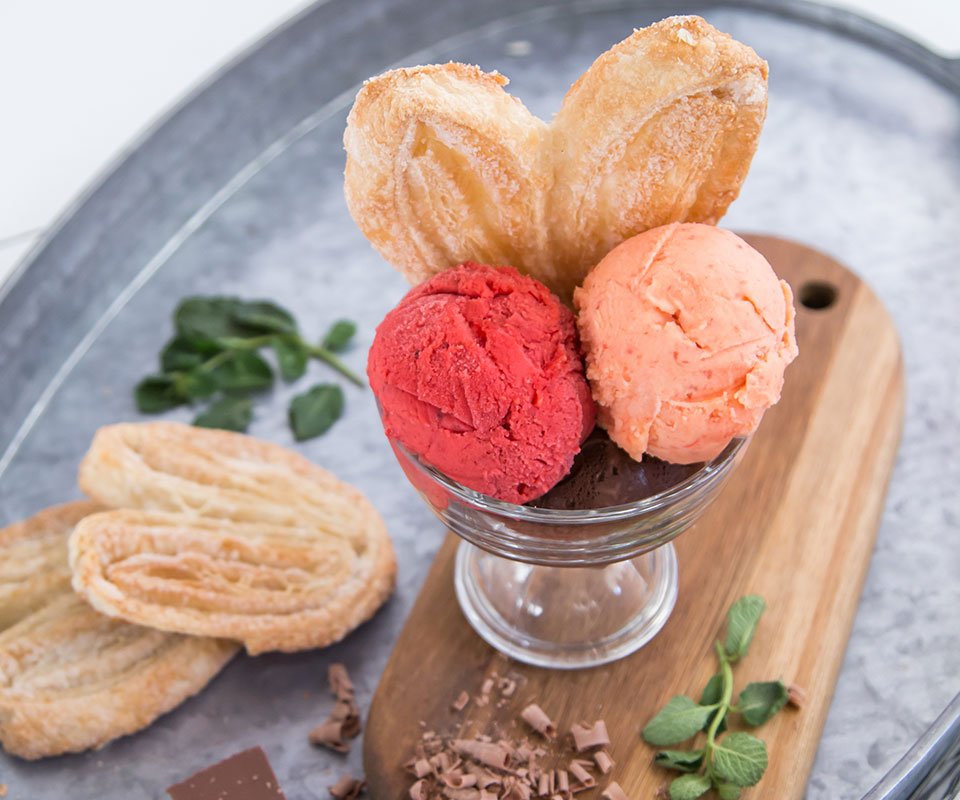 With this, you and your stomach should be set for a great visit to Santiago. For more information on food in Santiago, check out Cascada's unique food tours. It is a great opportunity to visit the local market and learn how to prepare a traditional meal!