Originally published on December 19th, 2016. Last Updated on December 9th, 2020
Deck the halls and light the lights, it's that special time of year! Even during a pandemic, there's a lot to be grateful for and look forward to as we get closer to Christmas and the New Year.
Countries around the world each have their own unique holiday traditions, and Chile knows exactly how to celebrate. But you'll find no White Christmases here (but lots of cheer!). With the holiday season taking place during the Southern Hemisphere's summer, instead of chilly weather and warm fires, holiday revelers enjoy the festivities in warm, sunny weather, cooling off at the beach or enjoying seasonal foods and beverages.
So, let's gather 'round, sing some carols (a round of Feliz Navidad, anyone?), and unwrap all the joys of Christmas with these 6 Chilean holiday traditions: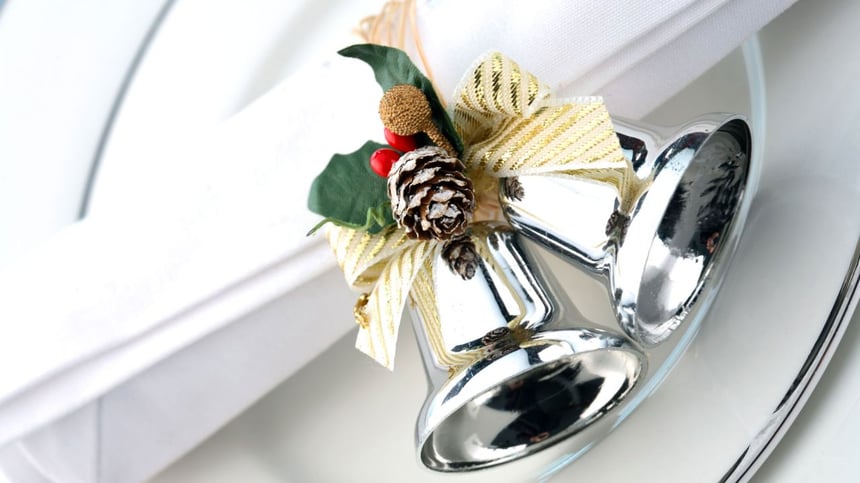 1. Santa Claus Comes to Chile
Jolly Old Saint Nicholas takes on the persona of "Viejito Pascuero" or "Papa Noel" (Old Man Christmas) for Chilean children, but he's still recognizable with his classic red and white suit, bulky sack full of presents, and "bowl full of jelly" physique. Flying to people's houses on Christmas Eve in a sleigh pulled by reindeer, he slides down the chimney to deliver gifts. Chilean children are encouraged to write letters to Old Man Christmas requesting what they want, which are then dropped off in a special box at the post office to be delivered. The post office also has a program where children in need can leave a letter for Santa and kindhearted individuals choose a letter and then buy and send the desired presents to the child in question. Cheers to goodwill toward man!
2. Deck the Halls
Putting up festive Christmas decorations is one of the best parts of the season, and many Chileans love decorating the tree and adorning the rest of the house with lights and garlands. Since traditional pine and fir trees aren't native to Chile, most families use fake trees, which are available in a variety of sizes, and many people and businesses start putting up Christmas decorations as early as late November. Most homes will also feature a traditional nativity scene. Town squares are generally the site of large Christmas trees and nativity scenes and are a beautiful sight when lit up at night.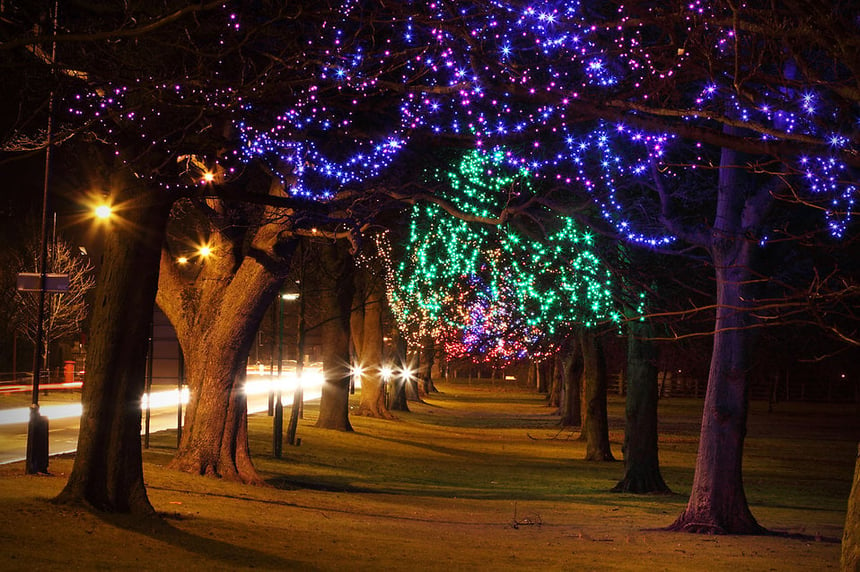 3. Celebrate "La Noche Buena"
Instead of waiting until Christmas morning, Chilean families gather around the tree and open their presents at midnight on Christmas Eve, or "La Noche Buena." Following a big turkey dinner, many families attend Christmas Eve Mass or "Misa de Gallo" at their local church, where traditional villancicos (Chilean carols) are sung. Afterward, families return home to celebrate Christmas together, sometimes with a friend or family member dressed up as Santa to give gifts to the children...maybe virtually this year!
4. Enjoy Christmas Day
Ah, the most wonderful day of the year! After staying late the night before, Christmas Day is a relaxed occasion, with families spending the day together enjoying their new gifts, going to the beach or pool, and watching Christmas specials on TV. A late afternoon, leisurely lunch usually consists of tasty leftovers from the previous night's turkey dinner.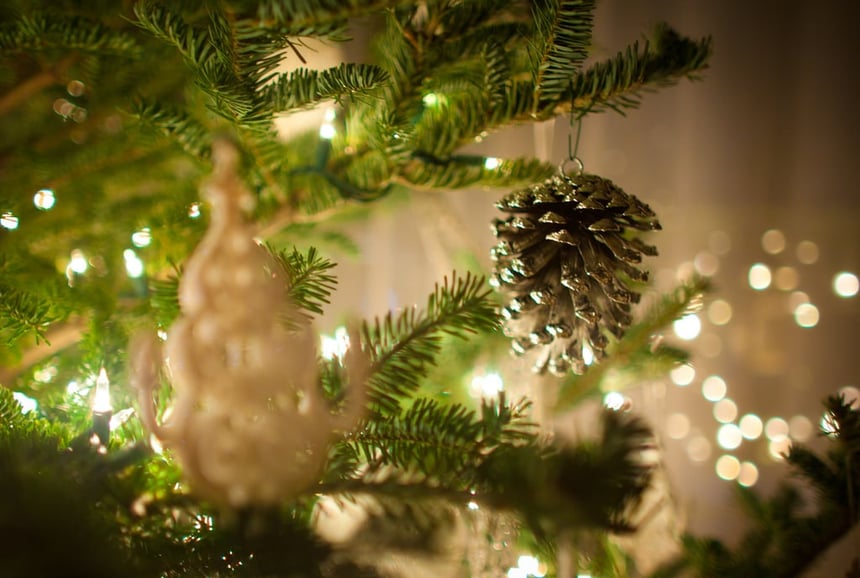 5. Take a Sip of These Holiday Drinks
Instead of cradling giants cups of hot cocoa with fluffy white marshmallows, Chileans must find a way to battle the summer heat when it comes to their holiday drinks. But you won't find any egg-nog stocked on grocery shelves (sorry, nog lovers!). Instead, you'll get to enjoy the cool smoothness of cola de mono, translating to "monkey's tail." Similar to a White Russian, the drink is made with aguardiente, coffee, milk, sugar, and cloves. Most people make their own homemade version, and it's also regularly enjoyed on New Year's Eve as well.
Another drink gracing the holiday table is borgona, a chilled red wine and strawberry mixture. This festive libation (red drink to match all the red and green decorations!) is a perfect concoction for the summer months, filled with fresh and delicious seasonal strawberries, and featuring Chile's signature red wines.
6. Taste This Christmas Feast
While chestnuts roasting on an open fire are in short supply, Chileans whip up plenty of other delicious treats for the holidays.
In addition to the cookies, chocolates, and candies traditional of most Christmases around the world, one seasonal food item you're almost guaranteed to find in every Chilean's home during the holidays is "pan de Pascua" or Easter Bread. This chewy bread, filled with dried or candied fruits and nuts, has a similar taste and texture to fruitcake, but pan de Pascua usually has more prevalent flavors of cinnamon and nutmeg. These cakes are one of the most iconic parts of the Chilean Christmas and can be found in supermarkets and bakeries starting as early as late November.
Besides pan de Pascua, Chileans know how to make a proper Christmas Eve spread! The night before Christmas is marked with either a family dinner of roasted turkey (or chicken) with sides of potatoes and vegetables or a traditional Chilean asado (barbecue).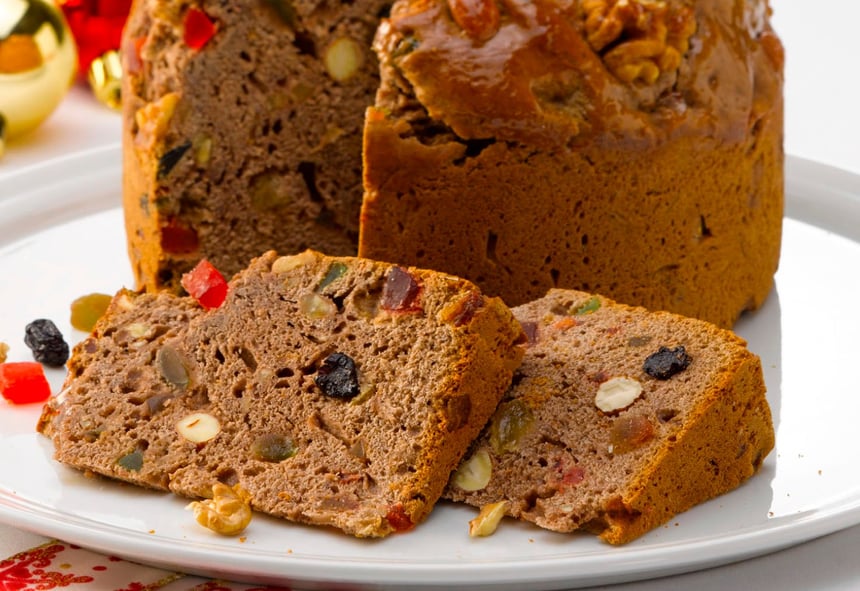 We hope you enjoyed learning about these 6 Chilean holiday traditions. Seasons greetings from the team at Cascada Expediciones! We wish you a safe and wonderful holiday this year.