Visiting the wilds of Argentina and Chile calls to all kinds of adventurers worldwide. However, during high season, when the mountains and valleys are free from snow, campgrounds are very busy. The high season runs from November through about March.
Wild camping not only saves you money, but it also gives you more of a personal experience with the mountains. However, finding spots to wild camp may seem intimidating at first. That is why we have put together this list of the top seven most inspiring spots for wild camping in Argentina and Chile.
You should note that access to many wild camping spots in South America requires a 4x4 vehicle. You can often rent them from nearby villages and go camping or Overlanding as you choose.
1. Tierra del Fuego, Argentina and Chile
Wild Camping at the End of the World
We will start with one of the most well-known parts of this part of the world. Tierra del Fuego, or Land of Fire, extends into both Argentina and Chile. This area is an archipelago at the southernmost tip of South America. Ushuaia is the town furthest South before you get to Antarctica.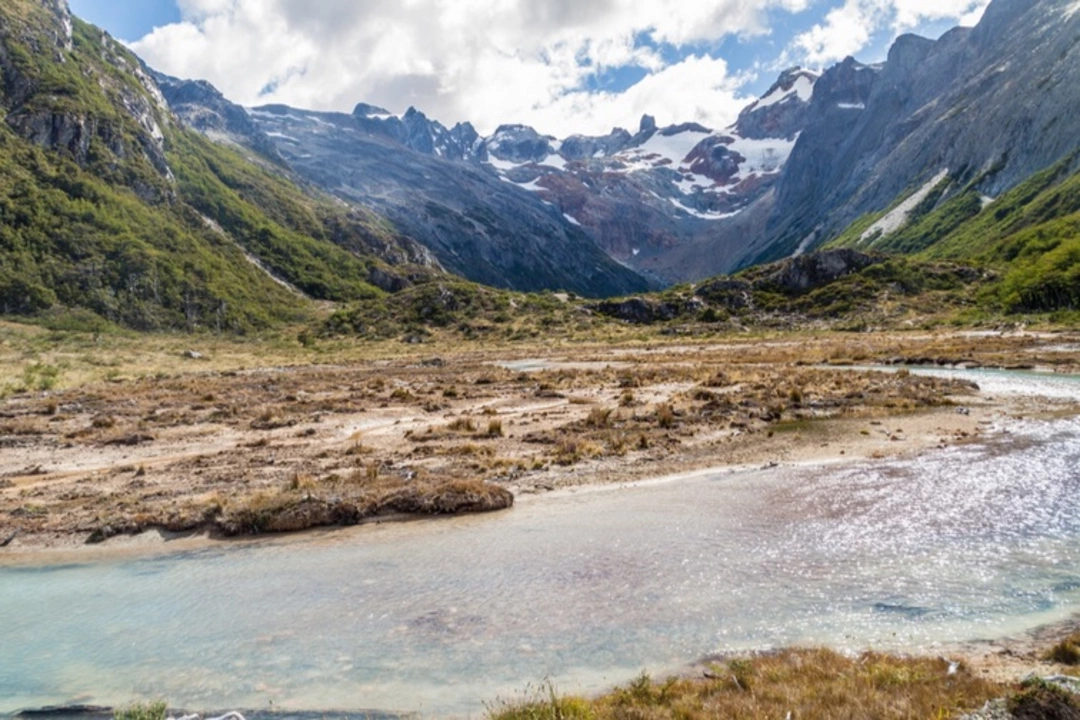 There are wild camping spots close to Ushuaia. You need to obtain permission to camp from the farmers here, but there are more than 20,000 hectares of sheep farming terrain about 2 hours southeast from Ushuaia via Tolhuin.
2. Valley of the Seven Colors, Argentina
All Shades of Wild Camping
You will want to look for this area in Spanish once you arrive in Argentina. It is called El Valle de los Siete Colores in its original tongue. Once you get there, be prepared for the incredibly unique landscape before you.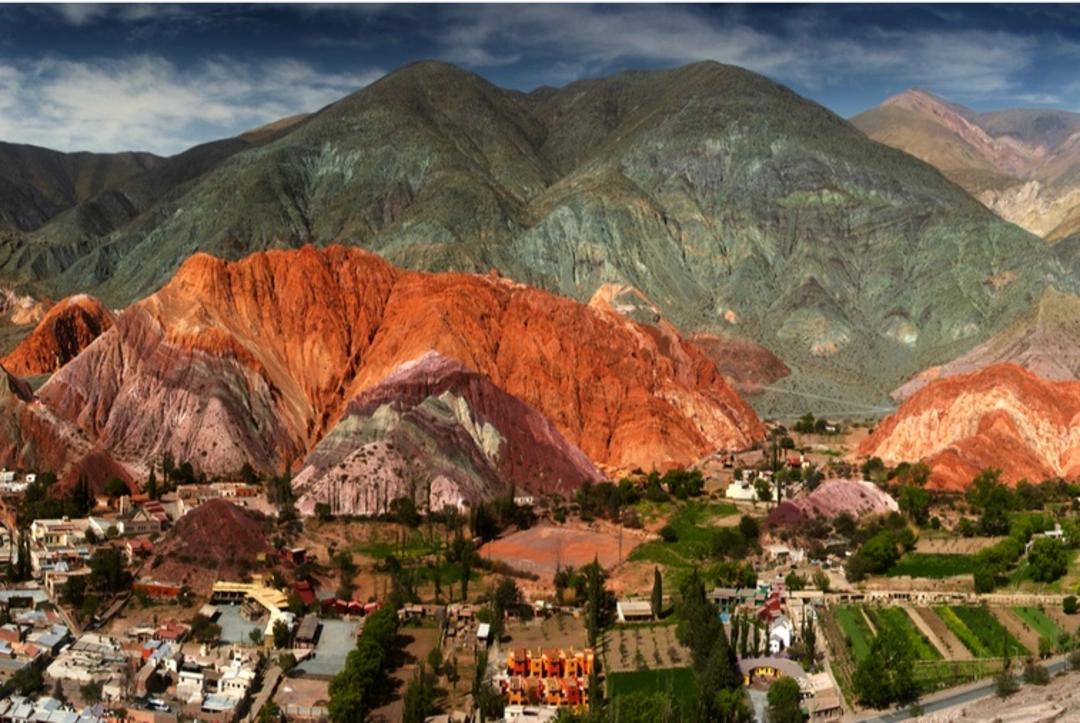 This area is close to Barreal, a small town north of Mendoza. On multiple sides, you are surrounded in the distance by the Andes. Closer to your campsite, you will get the hills of a desert landscape. Each of these is multi-colored, ranging from bright red to rosy pinks, oranges, and gentle yellows.
If you follow iOverlander, this wild camp spot is called "Camp at siete colores." It is north of town, following Ruta 149 toward Calingasta.
Check the weather forecast before heading to this area. Be prepared for quick changes since this area has a propensity for flash floods.
3. Potrerillos Reservoir, Chile
Camping with a Side of Wine Tasting
The area around Mendoza isn't only known for its stellar terrain, challenging hikes and stunning views. Mendoza is also known for its vineyards. So if you decide to wild camp near Potrerellis Reservoir, you can spend part of the day wine tasting and the next part with wild camping.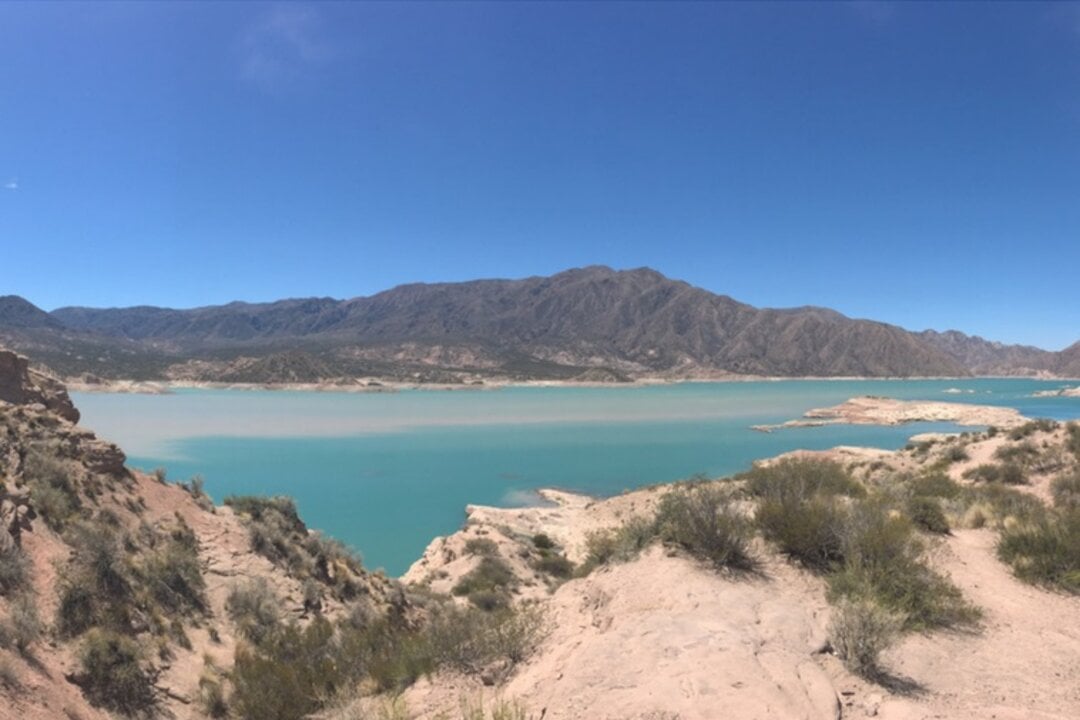 To get to the overnight camping spot in the reservoir, head about 45 km or 28 miles west of Mendoza. This reservoir is a man-made creation from a dam built on the Mendoza River. You can do all kinds of leisure activities here, so this spot isn't quite as serene and private as others.
The bonus side to it, though, is that you can park your camper or tent right at the water's edge. Then, get up in the morning for a quick kayak across the beautiful lake before heading out again.
4. Monjes de la Pacana, Chile
Wild Camping in the Long Lost City of the Monks
The landscape in this part of Chile is stunning and quite different from some of the other desert plateaus you might have seen in the past. The National Reserve is also quite close to the Argentinian border if you want to cross soon, but it is too late in the day.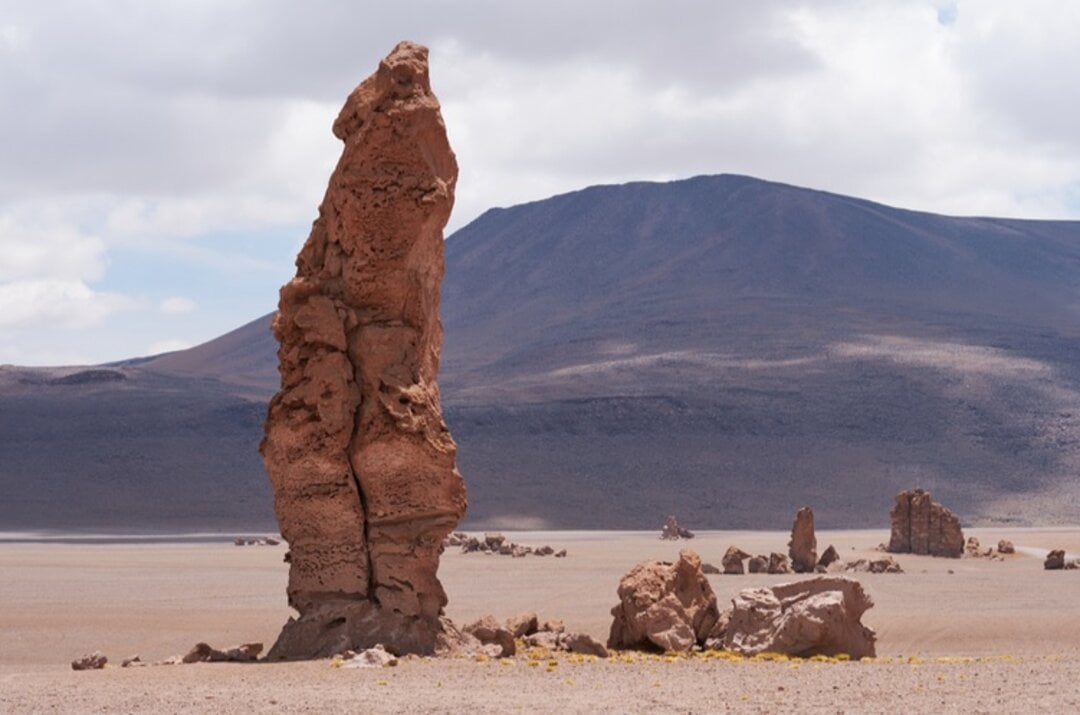 The landscape is dotted with strangely shaped rocks, where it gets its name "Monjes de la Pacana." The phrase translates to "Pacana Monks." They look strangely like weather-worn pillars standing from a long-lost city, although this has never been proven.
Beyond the pillars lies a shimmering blue lake and snow-capped volcanic peaks of the impending National Park. If you have been on the lookout for a remote area where you can wild camp, you have found it. That being said, there is nothing anywhere close, so be careful to be prepared.
5. Patagonia in Los Glaciares National Park, Argentina
Argentina's Land of Fire
Although we could write a whole book on Patagonia, and many have, we will only give it a brief highlight. Patagonia is a region within the larger Los Glaciares National Park. It extends into both Argentina and Chile.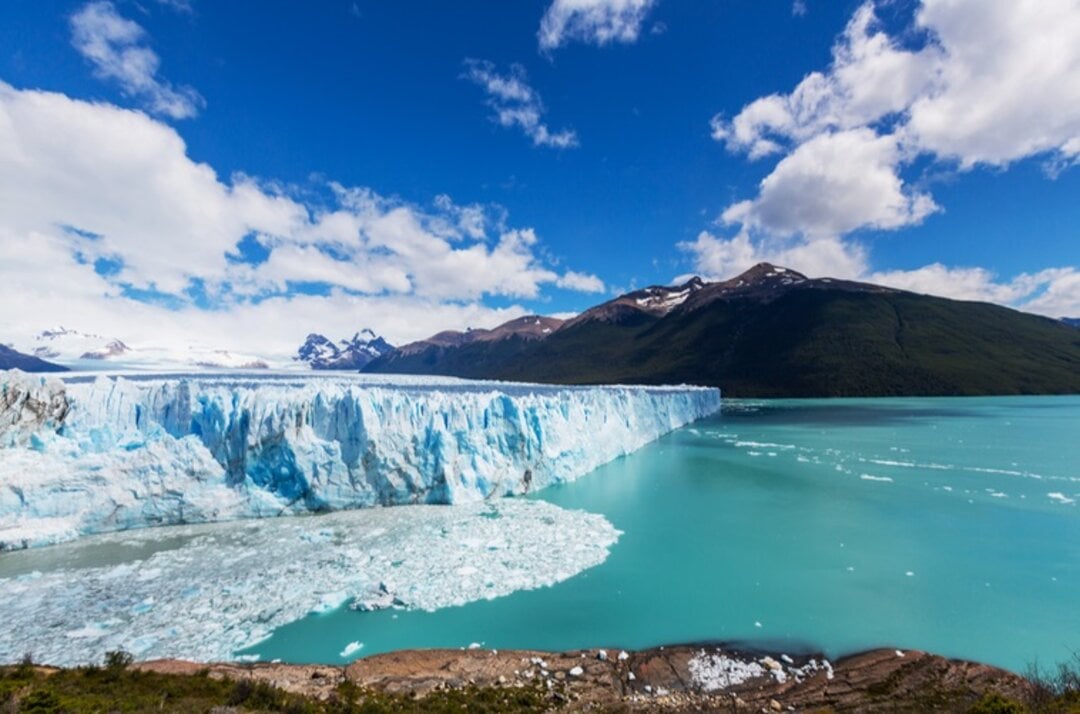 There are numerous campsites strewn about this park. If you are interested in wild camping here, and you should be, use sites like iOverlander to find your spot. We can just about guarantee it will be the experience of a lifetime.


6. The Carretera Austral, Chile
Rodeos, Dolphins and Wild Camping
Going from the land of fire to one of the connecting portions of Chile, from the North to the South. There are limited ferry services, and you can only drive the route with full safety from October to March. During Fall and Autumn (the other months), precipitations are more usual and this may include snowfall. Prepare accordingly.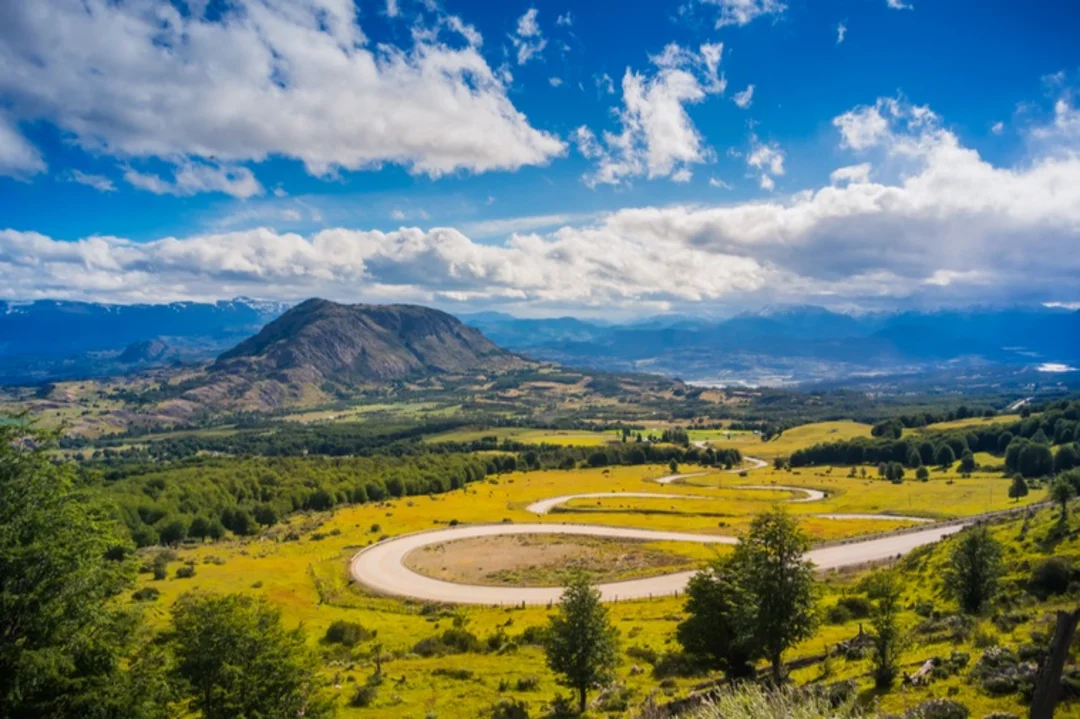 This area is unique for some of its terrains, but mainly for the activities. Do things like watch rodeos in the surrounding villages or pull along the seaside to watch the dolphins. There are wild camping spots along with the majority of this route since it is so undeveloped.
7. Lago Roca, Argentina
Glacier to Camping in Lago Roca
In Lago Roca, Argentina, camping is said by some to be quite similar to camping in Glacier National Park in North America. While they share some similarities, you won't have to worry as much about wild animals smelling your food as when you car camp in bear country.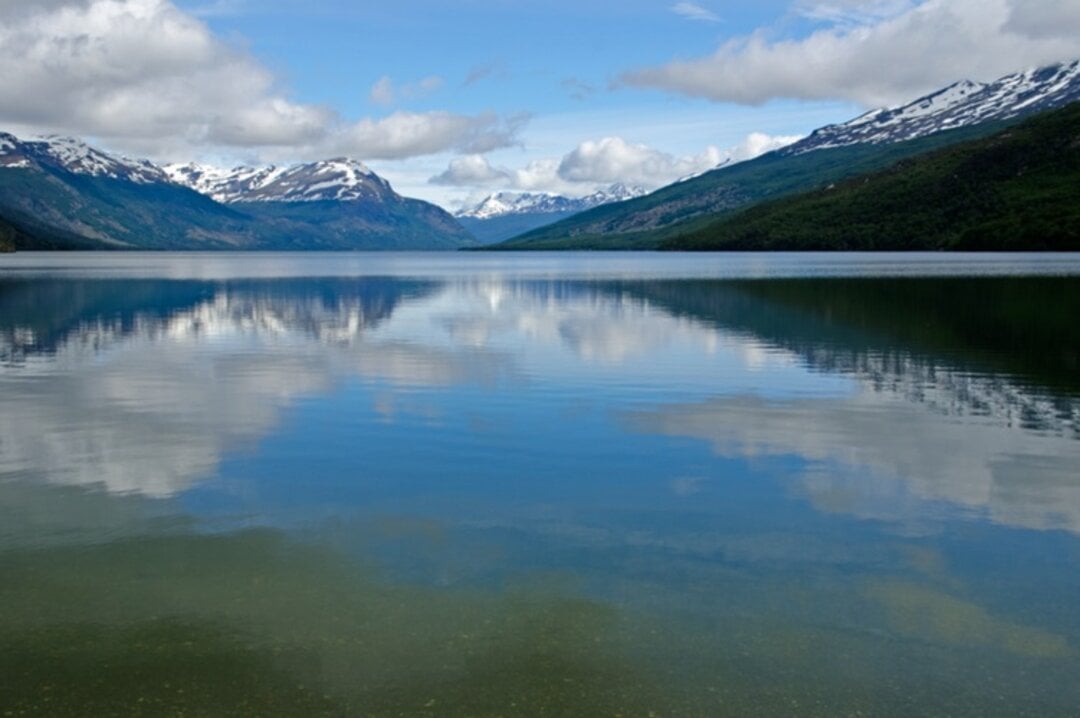 Do note that Lago Roca is pretty cultivated, so this isn't clear-cut wild camping for miles and miles like some other spots. However, if you want them, there are well-equipped camping facilities and even decent cabins.
If you go a little further, you can find free campsites set out but don't have the amenities one needs to pay for closer to El Chalten.
And if you're looking for more comfort in a majestic place, book a stay in a dome at EcoCamp Patagonia in Torres del Paine National Park (Chile)!