Traveling in winter sounds daunting, but it really shouldn't - with the right gear and destination in mind, you can set yourself up to have a holiday to turn the sunbathers green with envy! Chile, being a country with some of the best tourist infrastructure, transport links and quality resorts in all of Latin America, makes for a sensible choice with more than enough options to satisfy the thrill seekers as well as those after something a little more relaxed.
1. Sledging in Luxury at Corralco Mountain Resort
Snow-capped mountains as far as the eye can see sounds like the perfect location for a getaway, but when you throw in a national reserve (Malalcahuello-Nalcas), a lagoon, Araucaria forest and a volcano (Lonquimay) then you have the perfect recipe for an escape worthy of any bucket list. The hotel itself is 5-star, nestled at the base of the volcano and mere meters from the ski runs; it is pure luxury. You can randonnee (ski tour), snowshoe, ski, snowboard, visit the volcano crater or go climbing (Lonquimay last erupted in 1988), go trekking or sledding, while the resort itself has childcare options, a movie theatre and a games room.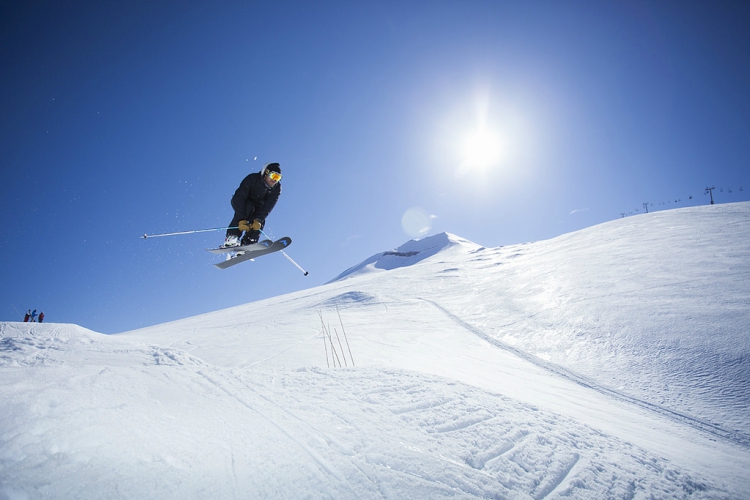 2. Tasting Some of the World's Premium Wines
The Casablanca and Maipo Valleys' are just an hour's drive from central Santiago, but feel a world away. These fog-drenched basins are the perfect setting to grow grapes, for which Chile is particularly well-known. The wineries of the Maipo Valley are historic, dating back some 150 years (some of the vineyards, such as Cousiño Macul, are still owned by the same family) and today it is the largest producer of Cabernet Sauvignon in Chile. The Casablanca Valley, on the other hand, began producing wine in the 1980's, but today it is home to some of the best wineries in all of Chile including the award-winning Casas del Bosque and the smaller, organic vineyard, Emiliana. Expect to try a variety of wines here including crisp Chardonnay, Sauvignon Blanc, Syrah and Pinot Noir. A day spent tasting your way through some of Chile's top wine at the site of their production and guided by an experienced sommelier is one of the best ways to put a smile on your face.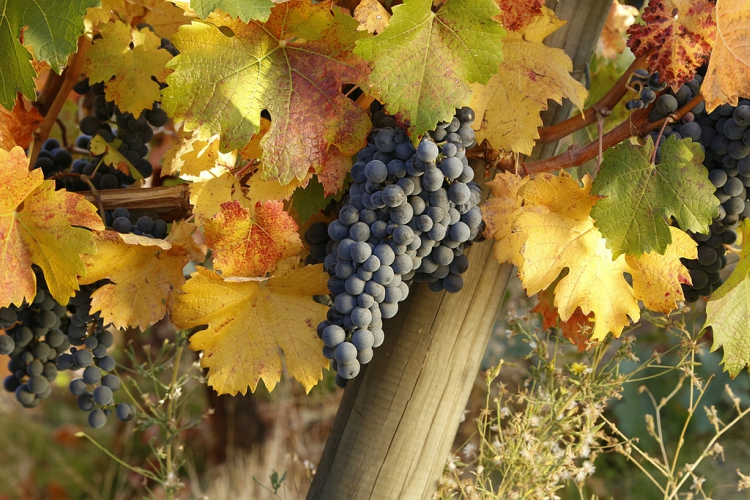 3. Discovering the Secluded Villages of the Atacama
The Atacama Desert is an extreme environment. It is the world's driest desert, home to some of the world's clearest skies, stark salt flats, deep ravines, undulating sand dunes, and bizarre occurrences such as the Flowering Desert (desierto florido), which sees parts of the desert explode into a sea of blooms. Hiking this lunar-inspired landscape draws comparisons to distant planets, so it's not surprising considering some of the world's biggest observatories are located here. Here there are more things to do than you can count on one hand, from sandboarding the dunes, drinking a pisco sour from atop a jagged cliff, stargazing into space, floating in the Cejar Lagoon (Chile's answer to the Dead Sea), and hearing the Earth sigh from the El Tatio Geyser. Cascada also offers an intense 7-day hiking experience right out into the desert, taking in secluded villages that few tourists will ever see, making it one of the best ways to get off the beaten track and interact with local people.
4. Trekking the W in Winter
Many people converge in this veritable paradise during the warmer months, but come winter it empties out, leaving the footprints of guanacos and pumas visible in the blanket of snow. Trekking in winter is not for the faint hearted - it IS cold - but it is also starkly beautiful, a time when animals become more abundant and when you are likely to see hardly anyone at all on the trail. Pushing yourself on this trek takes on a transcendental edge and becomes an adventure very few have experienced. The W highlights, namely the Grey Glacier, French Valley, and the Towers, all appear much larger and more stark in winter, serving only to heighten the otherworldly connection felt during the trek. To find out more, have a read of this article here.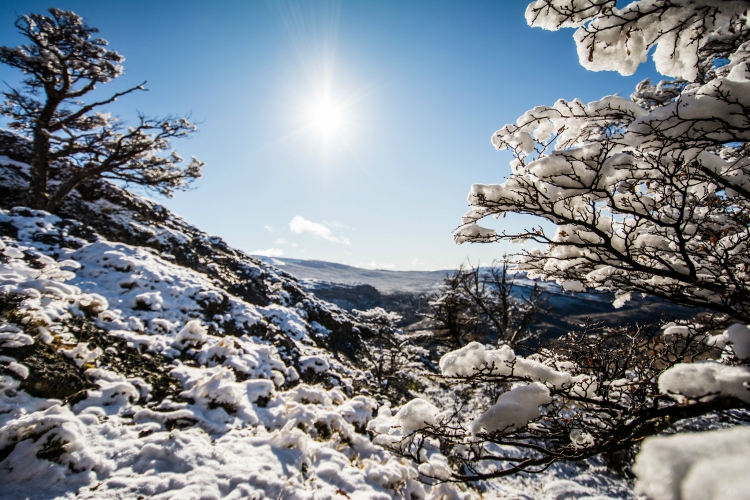 5. Kayaking San Isidro Cape
Imagine floating on the icy waves of the sea while a pod of dolphins splash past your kayak. Beside you are mountains, frigid tributaries, and sub-antarctic forests bursting with color, the sky alive with the calls of seabirds. A trip by kayak is one of life's great adventures, and the great thing about kayaking is that it is accessible - you need no previous experience to hop in the canoe and just paddle. It is also one of those trips that place you deeply into a scene, moving with the same waves that move the flora and fauna you see before you.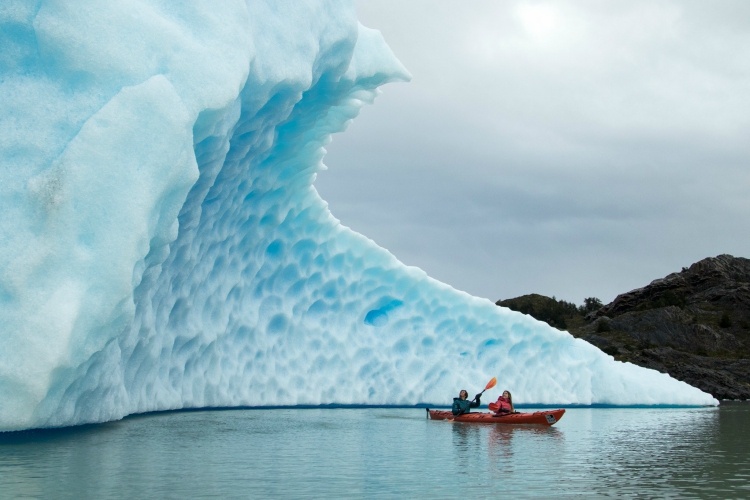 6. Hearing the Splash from the Perito Moreno Glacier
Los Glaciares National Park is a sight to behold, and while it isn't technically in Chile, Cascada offer tours throughout Argentine Patagonia. The Park itself is a short trip from the town of El Calafate, which straddles the largest freshwater lake in Argentina, and you can either hike along boardwalks or take a boat trip out to the glacier. Perito Moreno is 30km long and 5km wide, with a face that stretches 70m above the lake. It is an active glacier, meaning that it is constantly 'calving', or breaking, a cacophonic exercise that sends huge waves across the water. The glacier is a bit of a conundrum, both advancing in length and decreasing in volume, meaning that if you want to see Perito Moreno in all its splendour, you should go now.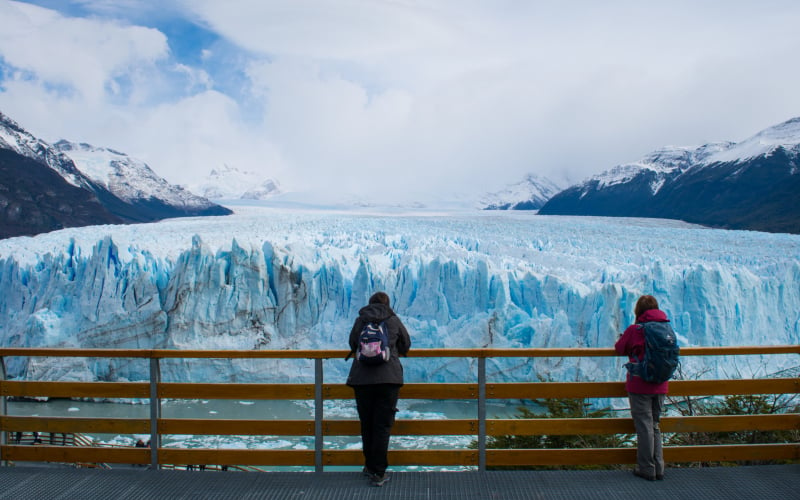 Are you ready to start your adventure? A Chilean winter paradise awaits you! Go ahead and browse some our curated tour options OR get in touch at reservations@cascada.travel to find out what special itinerary we can create for you. And if you liked this post, spread the social media love and SHARE IT!