Winter in the city is a magical time, and with its mountainous surroundings and cosmopolitan hustle and bustle, Santiago is a winter wonderland on par with the best of them. Surrounded by the snow-capped peaks of the Andean Cordillera, Santiago is South America's rising star city, bursting with cultural activities, outdoor fun, a vibrant culinary scene, and endless entertainment options, from dawn til dusk and at all hours of the night. Add winter to the mix, and you have yourself the ultimate winter getaway. Whether you want to hit the slopes of the world-famous ski resorts just hours from Santiago, wine and dine yourself at the city's bars and restaurants, or escape the cold by perusing Santiago's many museums, art galleries, and shopping options, Santiago has something for every winter person, whether you're a homebody who loves to cuddle up by the fire with a glass of wine, or an adrenaline junkie craving the thrills of a ski slope.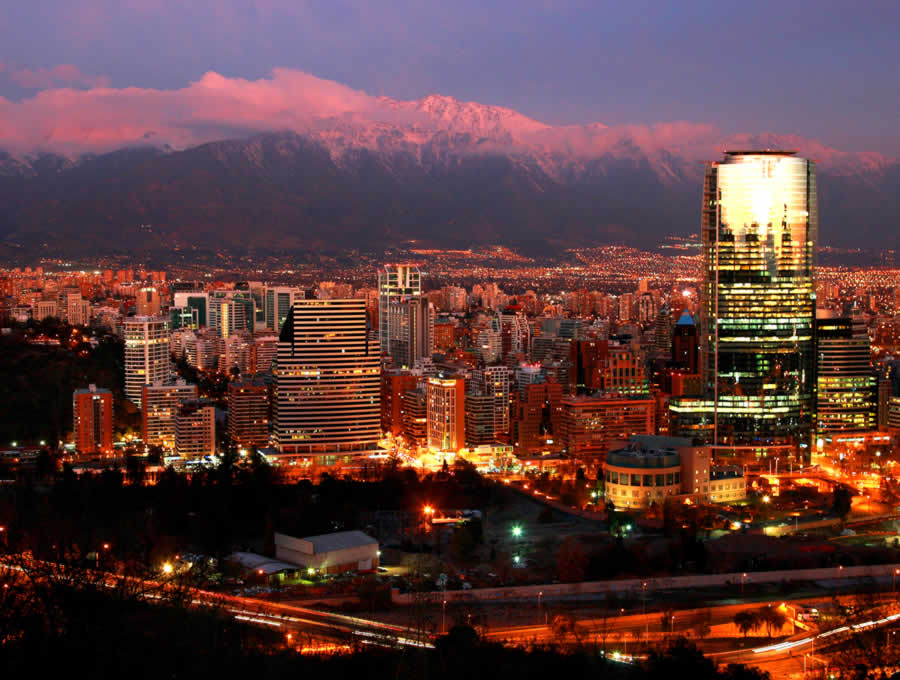 1. Soak Up the View of the Cordillera from Santiago's Best Lookouts
Santiago is beautifully situated in a sprawling river valley, towered over by the Cordillera of the Andes Mountains. These hulking mounds of ancient rock dominate the skyline and are equally impressive and humbling at any time of the year, but they are especially spectacular in winter, when the jagged peaks are dusted in white snow. One of the best places to appreciate the sheer scale of Santiago in relation to the mountains and enjoy the Instagram-worthy vista is from the top of Cerro Cristobal, a hill in central Santiago that is topped with a statue of the Virgin Mary, has a funicular, and is a popular spot for walks and family time on the weekends. But, if it's a particularly cold day and you can't motivate yourself to brave the cold for the view, head to the Gran Torre at the Costanera Center. This sleek skyscraper is the tallest in South America, and recently opened a viewing platform on the top floor, where visitors can be 'wowed' by a 360 degree panorama of those epic, snowy mountains and Santiago's urban sprawl.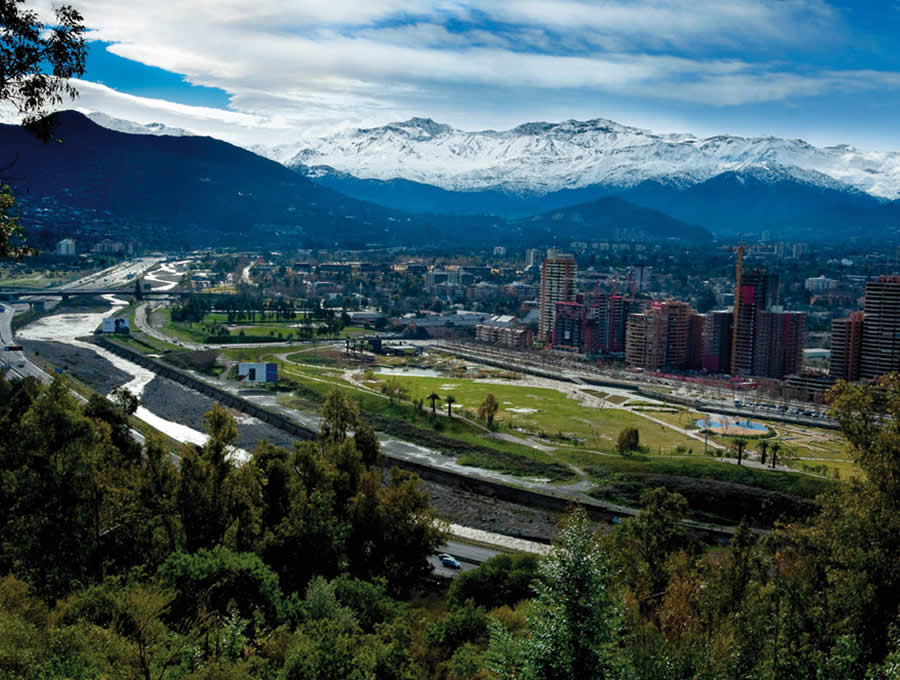 2. Stock up on Woolen Goods
Being so far south and abutted on both sides by mountains and ocean, Chile gets cold in winter, so Chileans know how to keep the chill at bay. Knitting is practically a national pastime (for women and men!), and as you walk the streets during winter, most Chileans will be bundled up in a fuzzy cocoon of cozy knitwear. To score yourself some fashionable lana, check out weekend artisan ferias, as well as boutique clothing stores. One item to definitely splurge on would be anything made from vicuna wool. A relative to the llama, vicuna fur is gloriously soft and traps heat well, perfect for a souvenir hat or scarf that will keep you warm for many winters to come. Or, for something a bit more classic, go for sheep's wool from the wide-open pampas of Patagonia in the south.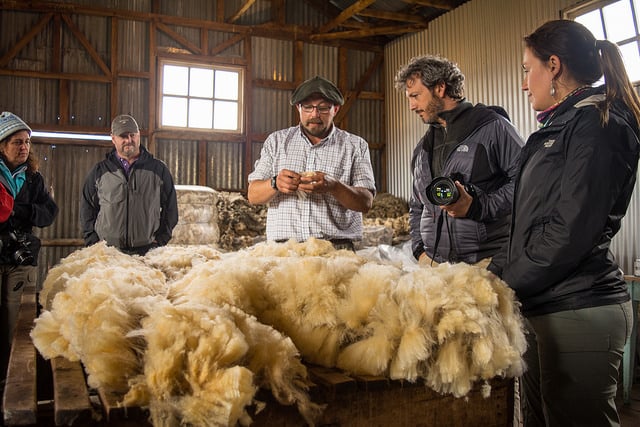 The mountains that create such a dramatic backdrop to the city also give central Chile some of the best ski slopes around, and as such, Chile is a world-class destination for downhill skiing. Tucked away in the mountains just 2 hours from the city, Ski Portillo is home to some of the finest downhill runs in the area, with athletes traveling from all over the world to train. Slightly closer at only an hour outside Santiago, Valle Nevado sits perched above the clouds, overlooking South America's largest skiable area stretched over three separate valleys. Both resorts have a variety of runs and off-pistes for all levels, from beginner to advanced, offer equipment rental and other amenities and entertainment options, and on average get more than 20 feet of snow per year. There's no better place to enjoy a summer of skiing than at Santiago's ski resorts. And best of all, when you need a break from the slopes, make the short drive back into town to enjoy all the fun that Santiago has to offer!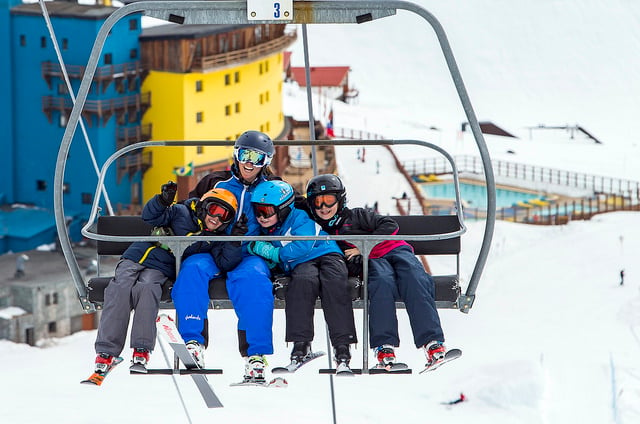 4. Raise a Glass to Winter Wine
Chile's reputation for fine wine is justly earned, and with many of the country's best vineyards located a mere hour or so away in neighboring valleys, there's no excuse not to head out of the city for some wine tours. On the tours, you'll learn about the wine-making process and the history of wine in Chile, and also be treated to tastings of the vineyard's choice varietals. But there's also plenty of wine-centric things to do in the city, such as seeking out one of Santiago's wine bars, like Bocanariz or La Liguria, for a few glasses or to compare and contrast with a wine flight, or trying a steaming cup of navegado, which is the Chilean version of mulled wine (try out the recipe here). After all, wine and winter go hand in hand.
5. Chow Down on Tasty Winter Fare at One of Santiago's Great Restaurants
Whether looking for a sit-down dinner at a fancy restaurant, eager to try some authentic Chilean dishes, or hankering for a quick snack on the go during all that sightseeing, Santiago has you covered! For street food, look no further than the empanada and sopaipilla carts that can be found on many street corners, where you can stuff yourself on chewy, savory sopaipillas made from Andean pumpkin, or any of a variety of empanadas, such as cheese, ground beef, or neapolitana. For quintessential Chilean food, try out one of the city's many fuente de sodas - the Chilean equivalent of a diner - for seasonal dishes like cazuela or pantrucas, or head to classic restaurants like La Liguria to take on Chile's hearty sandwiches. But Santiago is also proving itself a rising star in innovative cuisine, with new, imaginative restaurants serving up unique takes on traditional Chilean recipes opening up every day. Just take Borago, ranked as one of the 50 Best Restaurants in the World, or Aqui Esta Coco. No matter what you're craving, Santiago will provide.

Sightseeing in winter can sometimes be hindered by bad weather or low temperatures, but one added bonus is that there will be fewer or no crowds at popular tourist sites! Take in the splendor of the Metropolitan Cathedral in Santiago without the masses of people; stroll through trendy neighborhoods like Lastarria and Bellavista and feel like a local instead of just being part of the tourist crowd; see the whimsical home of Chile's beloved poet, Pablo Neruda, sans the crush of tour groups; and wander through Santiago's many fine museums, like the Fine Arts Museum, the Museum of Memory and Human Rights, the National Museum, the Natural History museum, and many more, free to peruse the exhibits and educate yourself at your leisure.