Here at Cascada Expediciones, we eat, sleep and breathe "adventure." Climbing to the very top of a snow-capped mountain, biking through the dusty desert plains, rafting down a river with white water rapids -- it's what we're all about! We pride ourselves on being experts at planning adventures and of course -- at participating in them. On our days off, you can catch us trekking a new route, traveling to an unknown destination and always returning with a story to tell.
Today, we want to share some of our favorite adventure stories from the team at Cascada, all of which made a meaningful mark on our lives:
1. A New Connection at Mount Fitz Roy
"On a trip, you don't only see new places, people and cultures, you also learn about yourself and come back differently," said Cascada's graphic designer Javiera, as she spoke about the experience that she shared with her younger brother in Argentine Patagonia.
It was to Javiera's surprise when her younger brother Pablo asked to join her on a challenging trek to the base of Mount Fitz Roy during a family trip to El Chaltén. The two siblings are very different. Javiera --an outgoing designer, who loves the outdoors. Pablo --- a shy 14-year old, who loves video games. Javiera didn't think her brother would have interest in a demanding Patagonian trek but was happy that they embarked on the excursion together.
It wasn't easy --- especially due to the rough weather conditions in the area. Snow, rain and strong wind are typical in Patagonia. But by the end of the trek, Javiera was really proud of her brother and what he accomplished. She noticed a big change in him that day and for the first time, they had something in common. "Pablo realized when he reached the base of Fitz Roy that he wasn't just getting to the end of the path, he was also changing his life forever," said Javiera.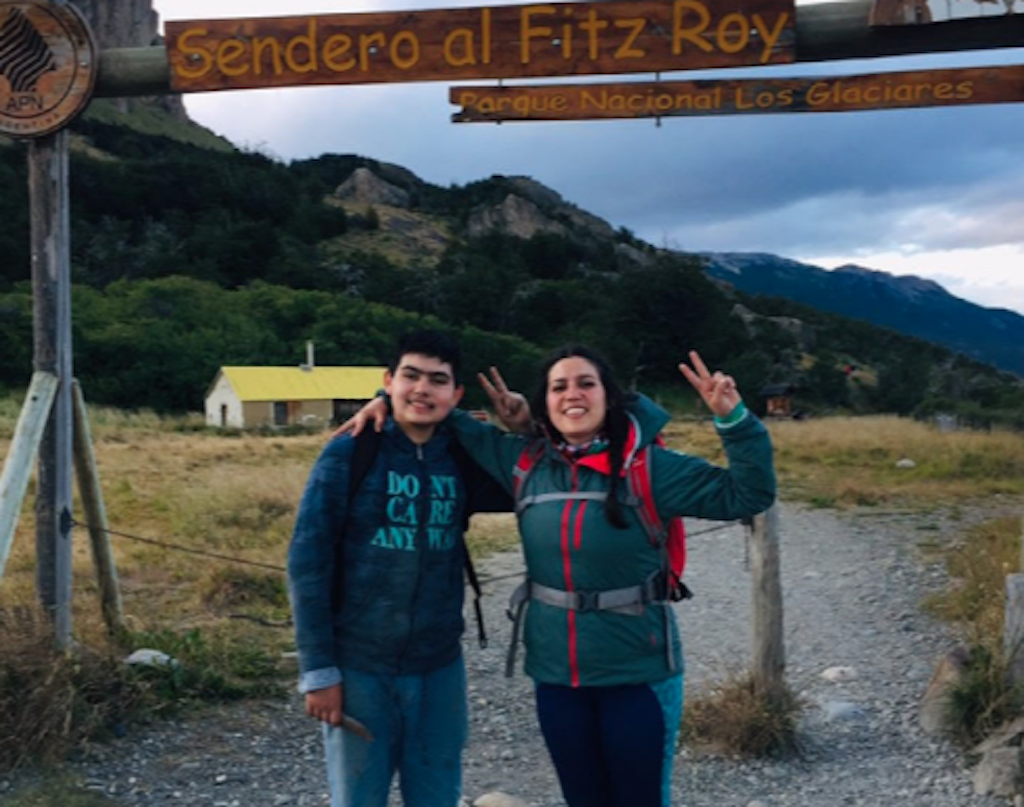 2. Passing Down a Love for the River
For Patricio, Cascada's IT Support, his sense of adventure roots from his love for the river. He grew up in the town of San Alfonso, close to the Maipo River and spent his early days working as a white water rafting guide. From this experience, he picked up kayaking and quickly found a passion for this sport and for the river. Many of his favorite memories come from his time spent paddling up and down the raging waters.

"The river marks my life with joys, sorrows and professional development," said Patricio. "I am where I am because I was born on the banks of the river and I hope to have the opportunity to actively return to it."

Patricio now lives in Santiago, Chile's capital city, with his wife and four young children. But he still has a deep love for the outdoors! His new adventure is now passing on his passion for kayaking to his children. So far, he has shared the sport with his oldest daughter Sabina and plans to include his other kids when they are old enough.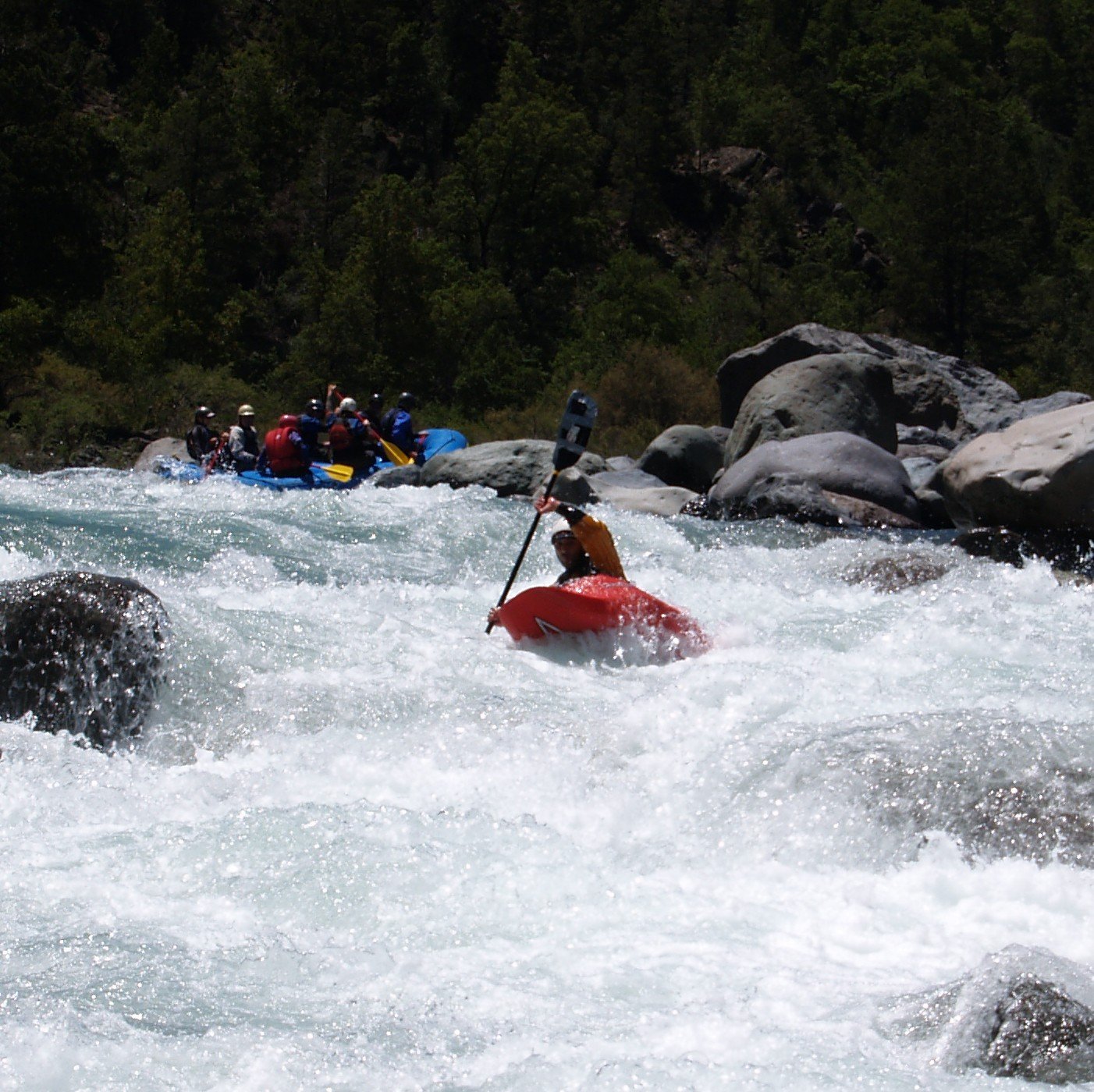 3. Trekking for a Cause
Adventures can be life-changing, but even more so when they are for a meaningful cause. This is true for Paula, Cascada's Key Account Manager for Group Travel Services. She found adventure in a trekking expedition for a blood donation campaign in Peru.

Paula, along with 20 other young donors, climbed to the top of Nevado Ishinca mountain. It was a challenging trek consisting of 30 km up the steep hill at roughly 5,530 meters above sea level. In addition to the high altitude, there was a lot of snow that sometimes went as high as their knees!

But despite the rough conditions, Paula loved the challenge and admired the enthusiasm and commitment from the entire team of trekkers.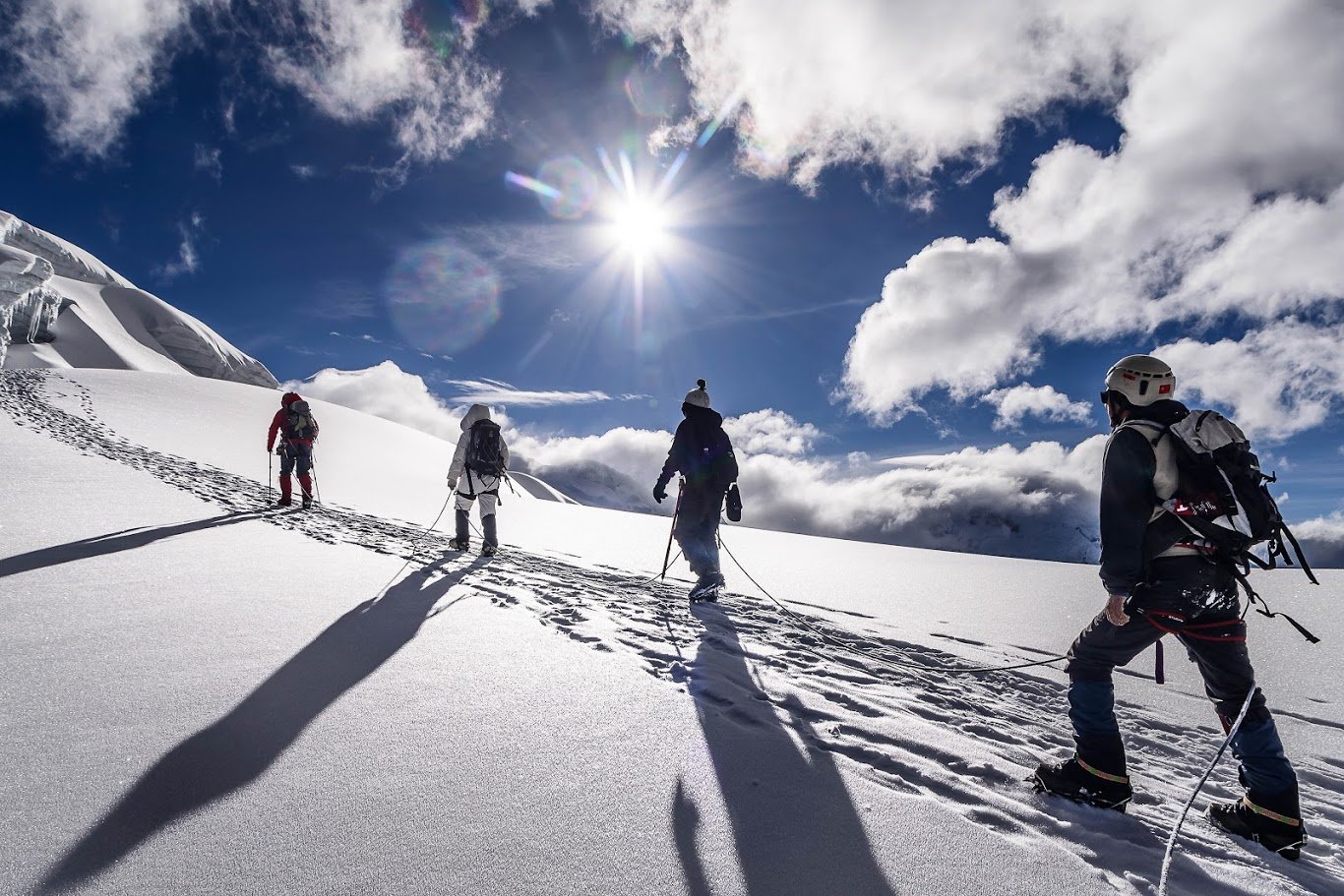 4. Discovering Easter Island's Caves in the Rain
One of the most unique places in Chile is the mysterious Easter Island, located smack in the middle of the Pacific Ocean. This tropical island has a special atmosphere and culture that is unlike anywhere else, easily serving as one of Chile's top adventure spots. Cascada's Reservation Manager, Camila, experienced the beauty of the island back in 2016 during a trip with her boyfriend.
One of her favorite memories from the vacation is an excursion to the northwest part of the island to explore some ancient caves, such as Ana Te Pora y Ana Kakenga. These caves are both a unique formation and a fascinating piece of history, once being used as refuges for islanders.
During their excursion, a tropical rainstorm began and they finished their day dripping head-to-toe in rainwater. "We ended the day trip completely soaked!" said Camila, "But it was certainly worth it to see these places where the island's original inhabitants took shelter during times of war and environmental degradation."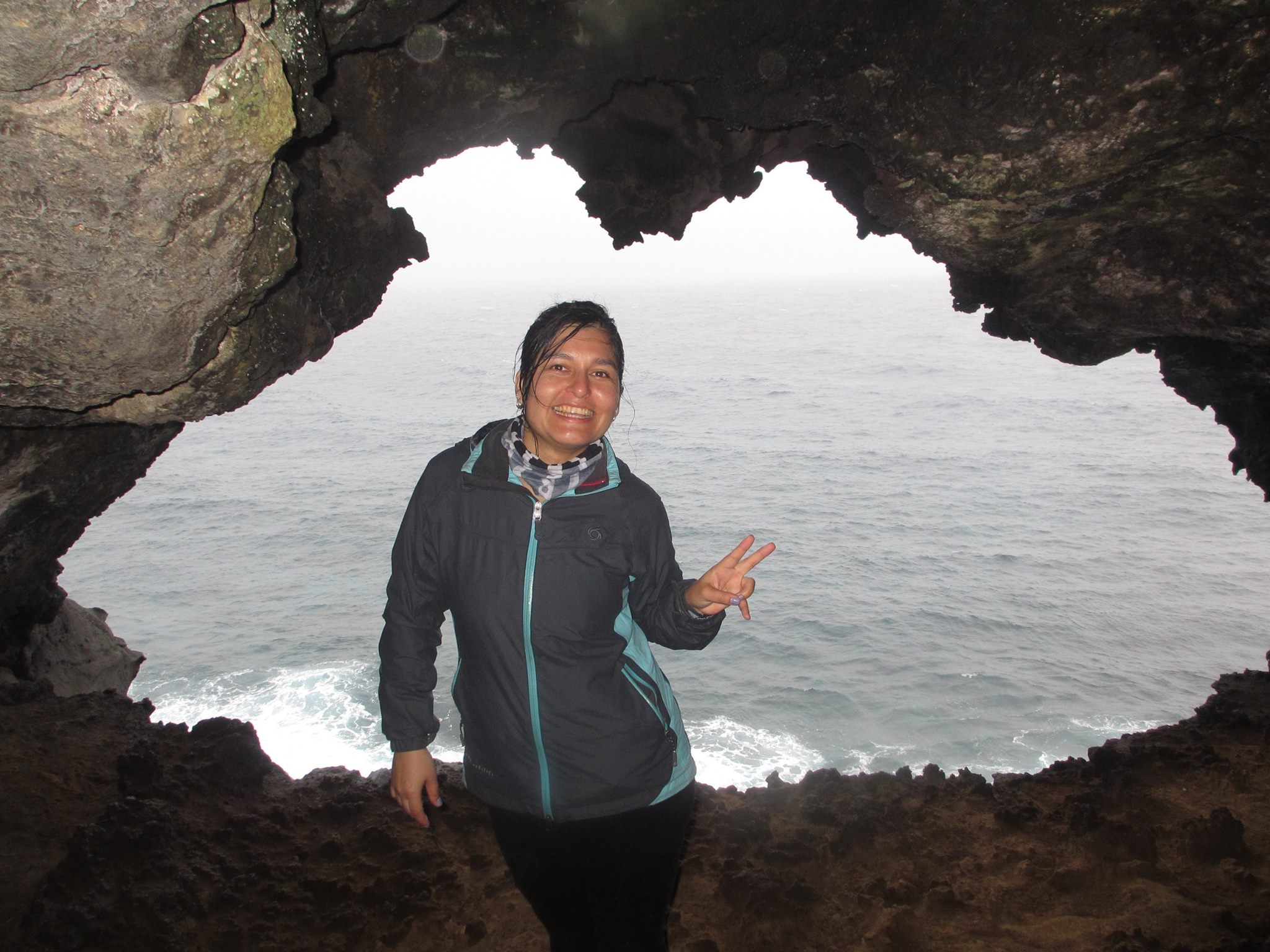 5. Swinging Over the Amazon
Lastly, for me, Cascada's content creator, thinking back to my favorite adventure story brings a lot of amazing experiences to mind. I remember my 3-day trekking trip in Myanmar, where I was mesmerized by the maze of endless rice fields imprinted on the golden-green hills. Then there was the time I encountered a wild puma in Torres del Paine National Park or stood amongst the world's tallest palm trees in Colombia.
But between the rice fields, palm trees and Patagonian pumas, one of my absolute favorite adventures was actually an experience I shared with my mom back in 2017. We had just had an incredible day exploring the outskirts of the Amazon Rainforest in Ecuador. After kayaking, wildlife watching and a tasty lunch with the locals, we were ending our jungle tour with a beautiful sunset on a grassy hilltop that overlooked the whole area.
Not far from where we were sitting was an old crooked swing set that swung out over the ledge of the cliff, high above the green foliage and the winding river. It didn't look stable whatsoever but definitely sparked my curiosity. The group we were with wandered over to it, one by one swinging over the jungle treetops.
When it came to my mom, she was very hesitant to go. "I'm way too old for this," she exclaimed, with a concerned look on her face. But with a little convincing, she finally took off over the ledge and it's an experience she still talks about to this day. I like to think this proves that no matter who you are or how you feel, it is always possible to have an adventure.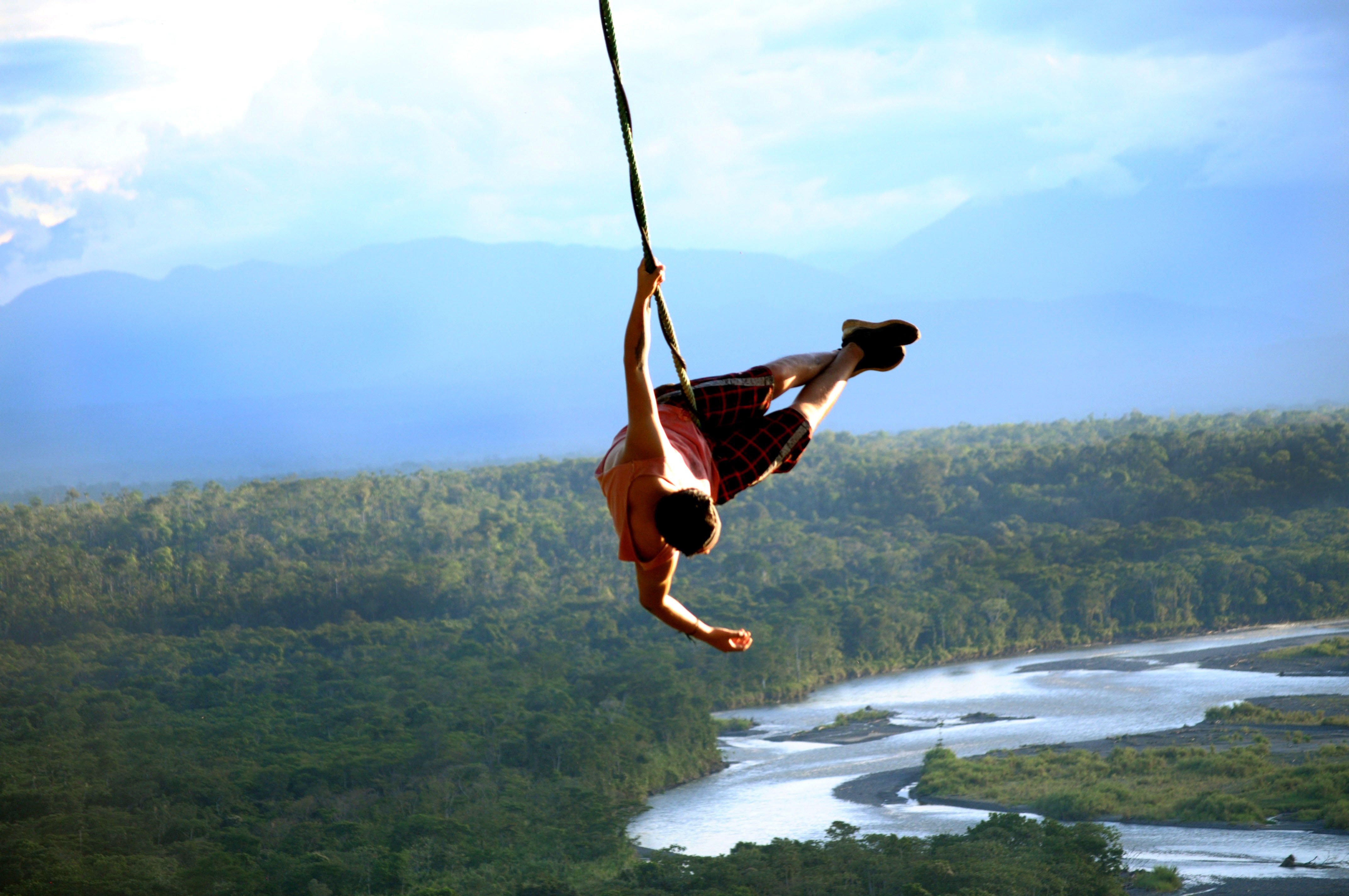 Ready to discover your next adventure? Cascada is here to help! Check out our various programs in Chile, Argentina and Bolivia.
You can...
Trek the W in Torres del Paine
Explore the Moon Valley in the Atacama Desert
Discover Bolivian culture in the Altiplano
Come face-to-face with Perito Moreno in Argentine Patagonia
And more!