The condor is the national bird of Chile and appears alongside the huemul deer on the Chilean coat of arms, which gives us some idea of its importance as a symbol of Chile. With a wingspan of up to 3.2 metres, you'd think that it'd be pretty easy to catch a glimpse of this king of birds at some point during your Chile tour. Yet although it has long been revered by Chile's indigenous communities, today the condor finds itself in decline in the wild. That means that it's entirely possible to take a tour of Chile without ever crossing paths with this most iconic of Chilean birds. So if you're hoping to spot an Andean Condor on your trip to Chile, we've put together some tips on where and how to see them in the wild.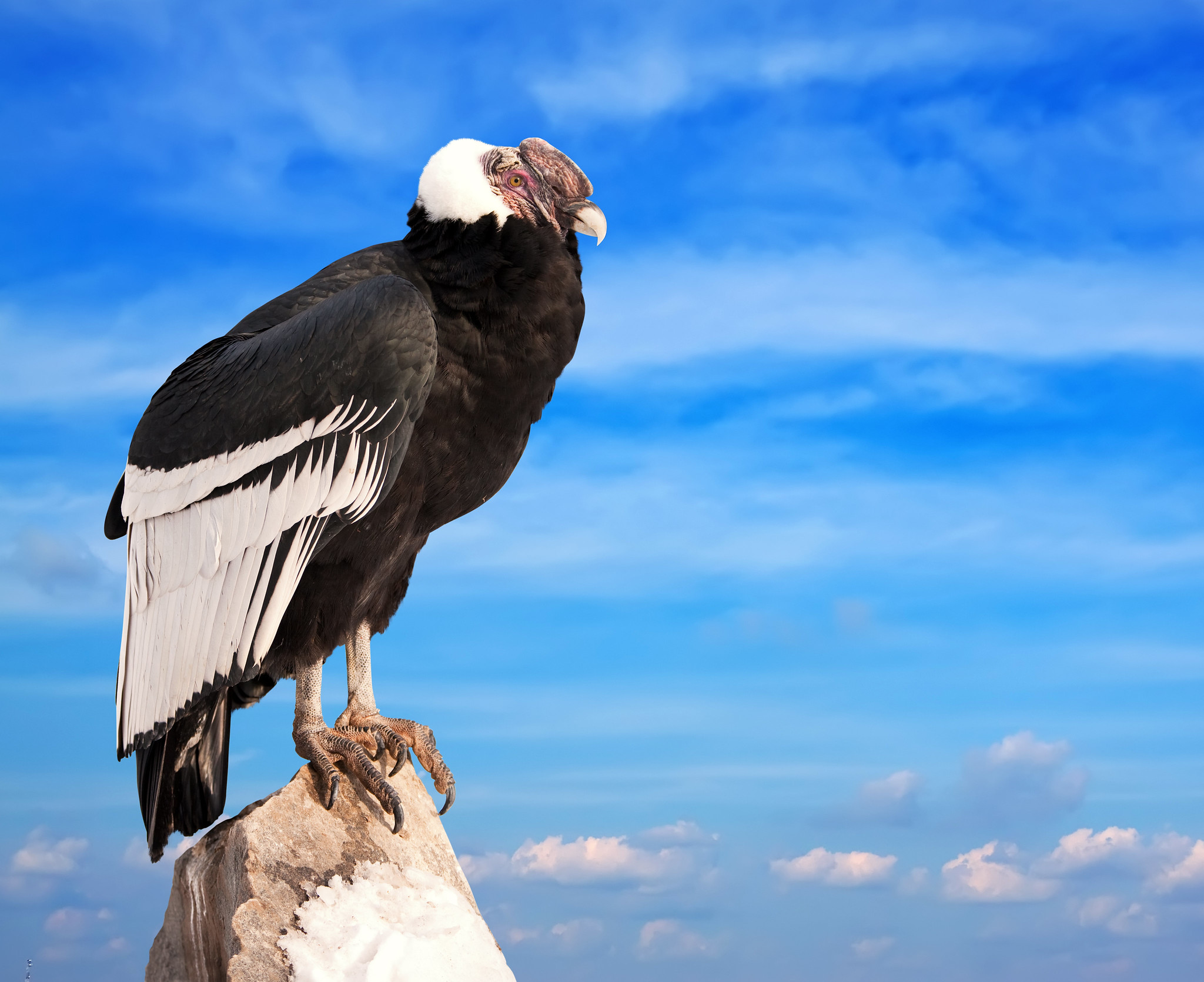 The Central Andes
Although Andean Condors can be found in Chile's northern Atacama Desert region (and even into Bolivia, Peru and Colombia) they are far less common in this arid area than in the country's lush central valleys. So if it's a condor you're after, make a start in central Chile and then move south.
Near Santiago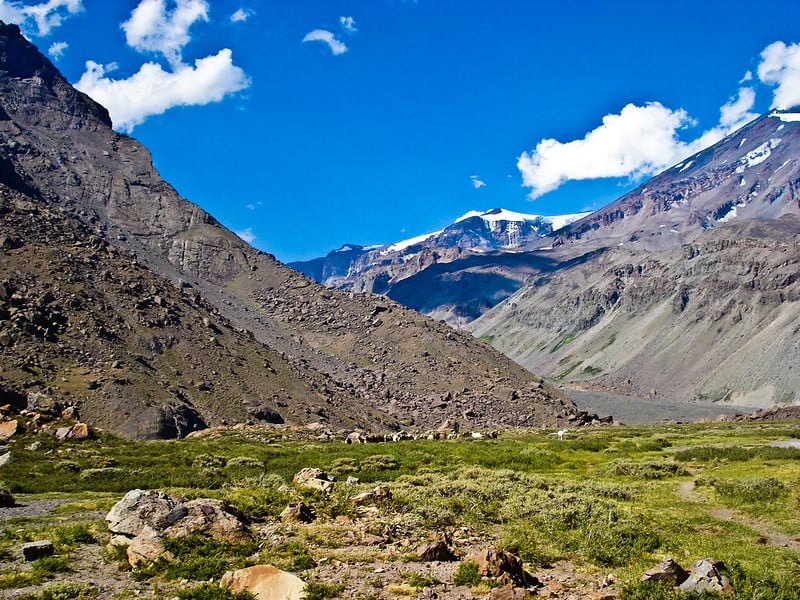 Chile's capital Santiago sits in a kind of basin surrounded by mountains. That means that if you're enjoying a quick city-break in this dynamic metropolis, you're only an hour or two away from a mountain retreat. A hiking day trip in the Chilean Andes takes you out of the hustle and bustle of the city and plants you in ideal condor territory. Look for rocky cliff faces where condors like to congregate to ride the currents of hot air. Horse riding in the Andes mountains around Santiago is another good way of spotting condors wheeling overhead. Whilst your horse takes care of getting you from A to B, you can focus on scanning the hills for the unmistakable condor silhouette.
Río Los Cipreses National Reserve
Just over 100 kilometres to the south of Santiago you'll find the Río Los Cipreses National Reserve, an area specially set aside to protect some of Chile's endangered species and to act as a haven for those being reintroduced. As well as being a region of great natural beauty, the park is known for the diversity of its flora and fauna. As ever, for the best condor-spotting opportunities you'll want to get up high, so a hike to the top of the Los Cipreses River valley and keep your eyes to the skies. In 2012, a conservation project aiming to bolster Chile's condor numbers by releasing birds bred in captivity set three male and two female condors free in the vicinity of the park, so don't be surprised if you see a condor with a radio transmitter attached to its wings!
The Chilean Lake District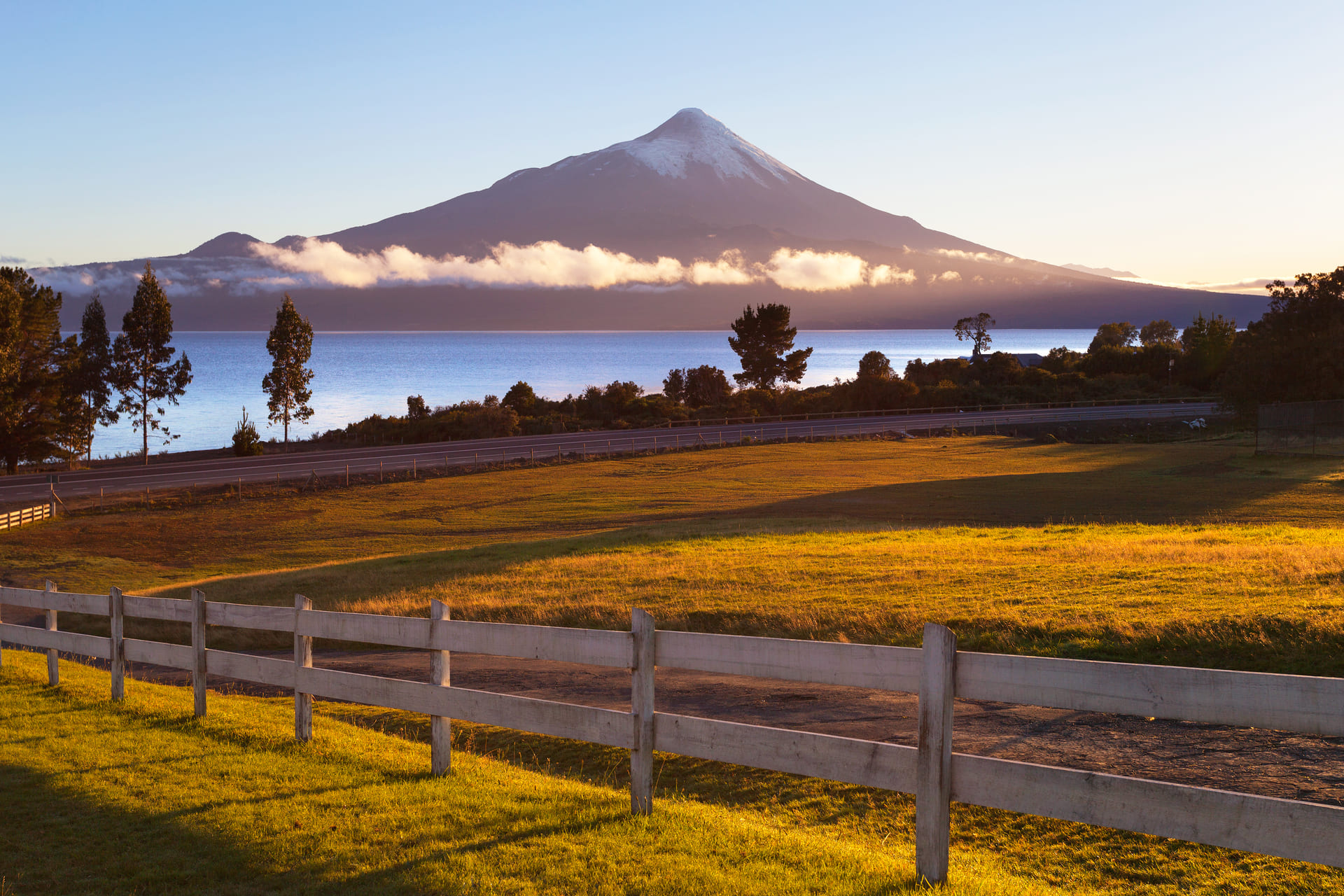 Many of the Chilean Lake District's top attractions are better known for their thick, verdant forests than the open rocky cliffs preferred by scavenging condors. However, you can still find condor territory by heading into the Andes Mountains.
Futaleufu National Reserve
Lying to the south-east of popular visitor hotspot Puerto Montt, right on the mountainous border between Chile and Argentina, the raging Futaleufu River is well known for its whitewater rafting possibilities. Less well known, however, is that the wild valley through which the river flows is home to a large number of vulnerable and endangered species. Climb out of the Chilean cedar trees until you hit the open rock looking over the Futaleufu and Rio Azul Valleys, the cliffs of the Tres Monjas Peaks are a good place to start.
Patagonia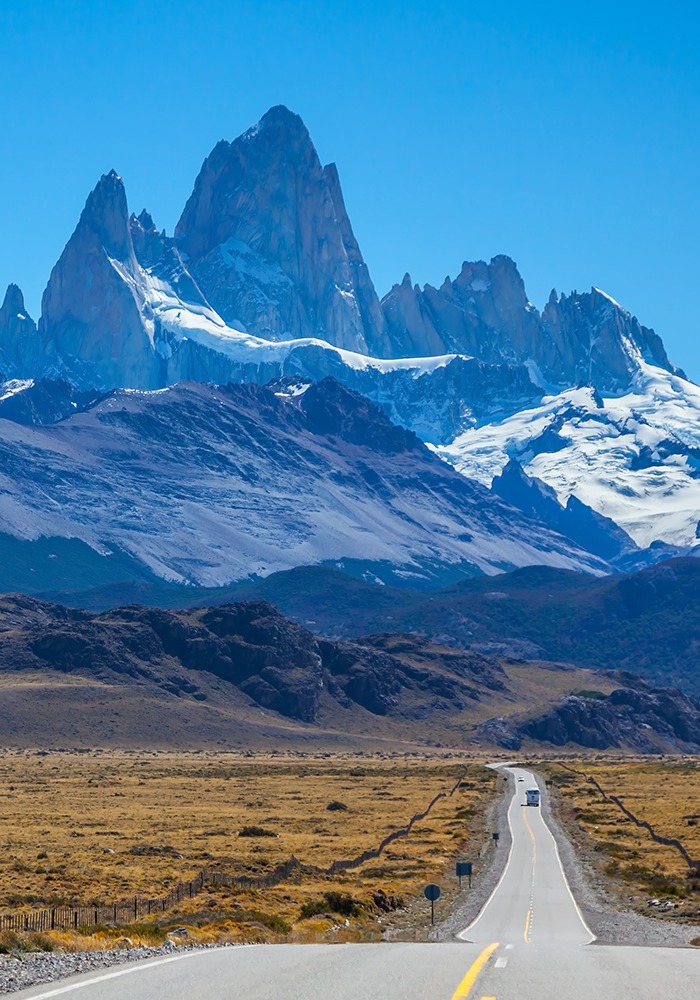 Much of Patagonia is made up of wide flat plains, which is not ideal condor territory since it doesn't create the large sweeps of hot air that enable a to condor to soar for long periods of time without flapping its wings. Head to the mountainous areas of Patagonia to maximise your chances.
Torres del Paine National Park is not only the home to the Paine Massif, a huge chunk of mountains bursting out of the rolling Patagonian plains, it's also blessed with a very large number of guanacos. These llama-like animals were once the main source of food for condors throughout the country, although these days condors in other areas largely subsist on the remains of farm animals. An abundance of guanacos means an abundance of condors so you've got a good chance of seeing at least one and we once counted as many as twelve condors circling the same piece of carrion! If you're heading to Torres del Paine National Park in search of a condor, remember that Cascada Expediciones runs Patagonia Wildlife Safari tours in the park with expert guides to help you locate and identify these Andean icons.
Did you see a condor on your trip to Chile?