A few days before Christmas last year, Alvaro Silberstein made history as the first disabled person to explore Torres del Paine National Park - with the aid of a very special wheelchair.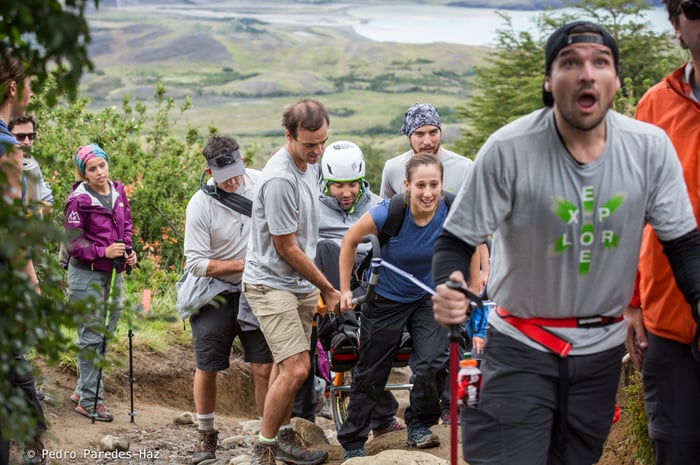 Silberstein, a Chilean engineer who is currently studying for an MBA at UC Berkeley in the US, was rendered unable to walk after a car crash twelve years ago. An avid outdoorsman and adventurer, Silberstein refused to spend the rest of his life confined to a wheelchair. Putting his background in industrial engineering to work, he teamed up with friends and colleagues to find a solution.
The result was "Wheel the World", an initiative with goals to inspire disabled people to not let their disability discourage them from exploring the world and achieving their dreams, as well as making a call to action for tourism organizations in remote locations such as Torres del Paine to have disability-friendly exploration options to make tourism more inclusive.
To kickstart the project, Silberstein decided to tackle the famous W trek in Torres del Paine National Park. To do this, he needed a hardy, all-terrain wheelchair that could handle the unpaved, rocky, and uneven paths of the park.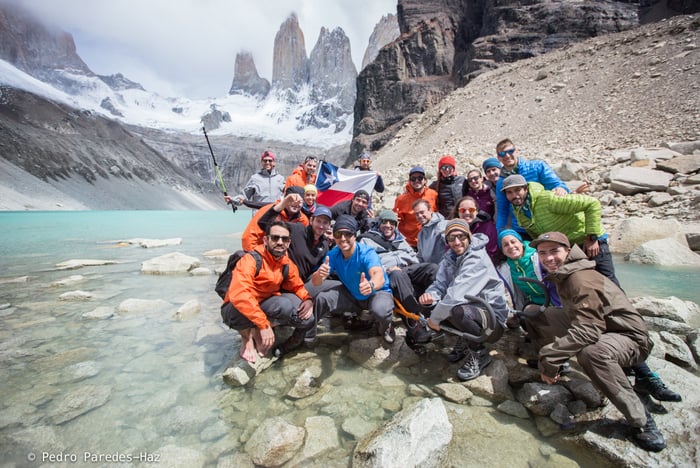 Designed by the French company Joelette and built in Canada, the one-wheeled wheelchair chosen for the project operates with the assistance of two people acting as stabilizers at the front and back of the chair. Outfitted with a harness, the chair and occupant can be lifted up and over rough terrain to get to wilderness areas previously inaccessible to people with disabilities.
To raise money to purchase the chair and for other expenses, Wheel the World was Crowdfunded by EcoCamp Patagonia and other local tourism organizations. The chair itself cost $8,000 USD, plus $9,000 for assistance while on the trail and transportation and media content to promote the project.
By the end of the trip, which lasted from December 19 to December 23, Silberstein and his friends had completed over 50 km of Torres del Paine National Park, visiting Grey Glacier, the base of the Torres, and a visit to Refugio Los Cuernos.
Only a few weeks after Silberstein's historic trek, the wheelchair has helped another disabled person experience the once-impossible - eleven-year-old Nicolas Paez. Stricken with a severe form of epilepsy, confined to a wheelchair, and unable to speak, Nicolas was able to visit the base of the Towers using the chair and the aid of the guides and his family.
Check out Nicolás' experience in Torres del Paine!
The wheelchair has been donated to the park, where EcoCamp has access to it, so other people with disabilities who want to visit the park can use it. But Silberstein still has big plans for "Wheel the World," and he already has his next destination in mind: Easter Island.
Want to learn more? Check out "Adventure is for All," our award-winning video about inclusive travel.