The end of the world has enticed travelers for generations, and the trend south shows no signs of letting up today. For windswept and wandering travelers at the end of the world's chilly corners, the question of how to fill one's days with activities is even more pertinent - as what better way to keep out the cold than to take off exploring? Not sure where to start? We've rounded up five great picks for what to do in and around the city of Punta Arenas.
Get in contact with our travel consultant to quote this tours as an extension to you EcoCamp Patagonia tour with your travel consultant!
1. Stroll Away the Day on a City Tour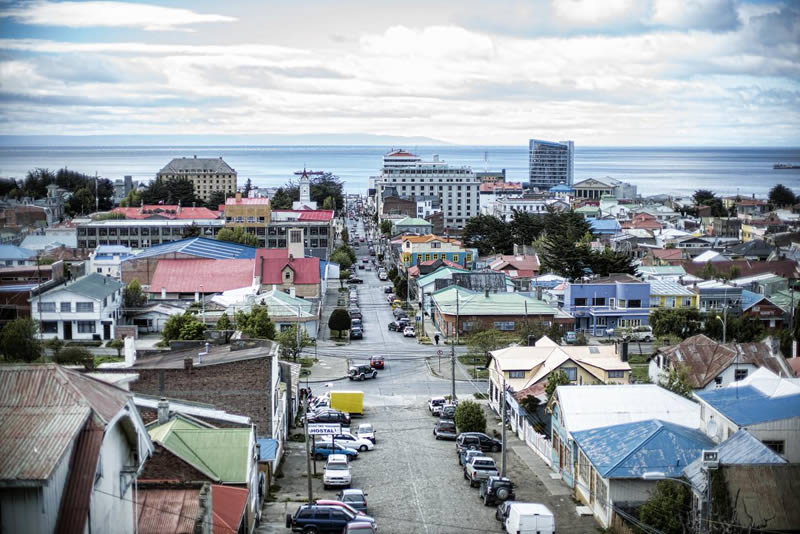 What better way to explore a new city than getting lost in its streets? Start in Plaza de Armas and pause to admire the European buildings lining the city center before wandering over to the Museo Salesiano to take in an exhibition of the region's native flora and fauna, indigenous objects, maps and other important historical artifacts. Not so keen on natural history? Another museum worth visiting is the Nao Victoria, a recreation of the ship in which Hernando de Magallanes navigated and discovered the strait, complete with life-size replicas of historical characters. Later, continue to the Punta Arenas Cemetery, now world-recognized for its architecture and elaborate crypts and mausoleums. Not necessarily a creepy adventure, walking amongst the cypress trees of a Patagonian afternoon makes for a peaceful stroll – and quick lesson in older Spanish names (Epifanio, anyone?). Finally, take a ten minute walk to the Cerro de la Cruz lookout and reward your efforts with a panoramic view over Punta Arenas and the Magellan Strait.

2. Be Charmed by Penguins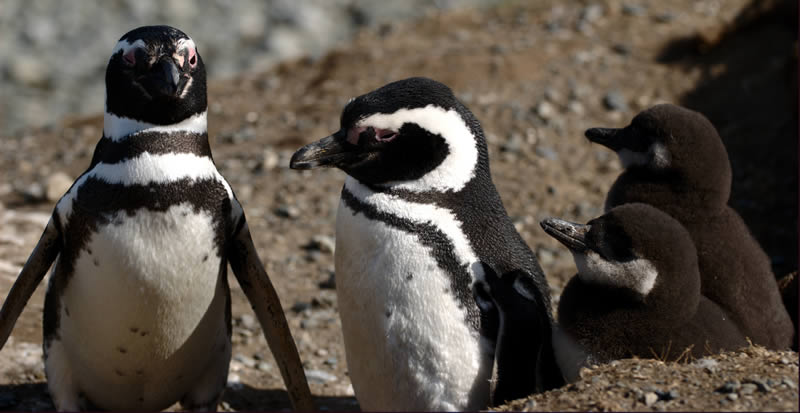 These princely birds enchant even the crabbiest of visitors as they waddle past preening their tuxedo-like plumage. If taking a trip to smile at their adorable antics sounds like the perfect antidote to Patagonia's blustering winds, you'll be pleased to know that Punta Arenas is a great base camp for penguin-sighting. At certain times of year, colonies of penguins return to the southern seas to nest and care for their young. Take a trip to the rookeries in Seno Otway or hop on a Zodiac boat ride to Magdalena and Marta Islands, where you'll see sea lions and marvel at the beauty of a 150,000 strong penguin colony. If you fancy seeing something not many people have the good fortune to observe, you can't go past the splendid King Penguin: a 15 kilo, 70 – 100cm penguin variety also found not far from Punta Arenas!

3. Visit the Spaniards' First Settlements at Fuerte Bulnes and Puerto Hambre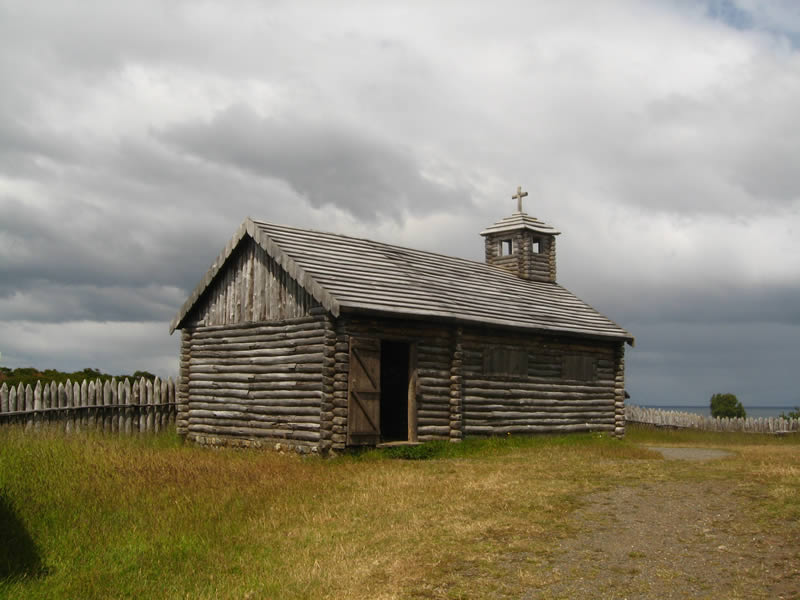 For history fans, Punta Arenas delivers. Take a day trip to Fuerte Bulnes and Puerto Hambre, historical sites located 60 km south of the city. Here, the Spanish settlers' 1584 attempts to build a community ended in tragedy when the inhabitants died of starvation (hence the name Port Famine). A visit to the reconstructed fort lets your mind wander and imagine the difficulties of those first days at the end of the world. Before returning to Punta Arenas, take a moment to pass by a fisherman's home, and wonder at how local they live and work – in boats! – in the midst of such unpredictable climatic conditions. Visiting these sites requires you to walk about 40 minutes, so be sure bring comfortable shoes and water/windproof clothing to keep the cold out.

4. Explore the Parque Pali Aike Volcanic Fields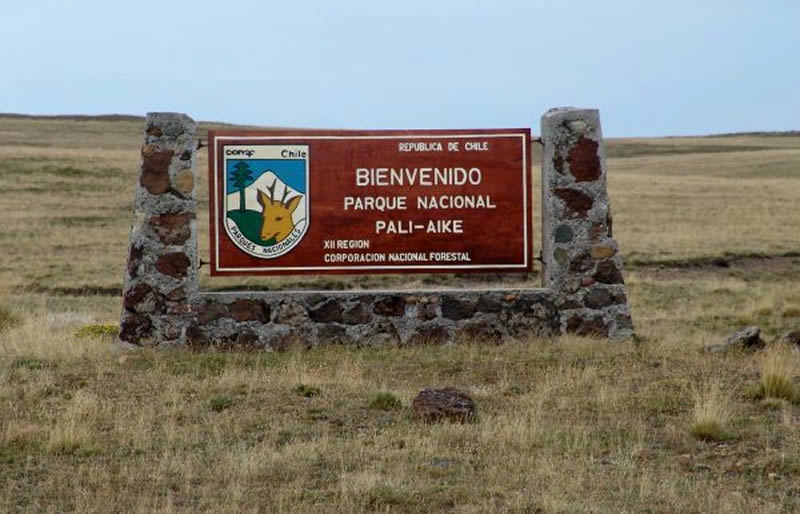 Don't forget, Chile's a volcanic country and the south is no exception! Take off and explore Parque Pali Aike's volcanic fields – more than 12,000 hectares of them! – located 130 km of Punta Arenas. The park's landscape is principally made up of hardened lava due to the volcanic activity that took place here throughout the ages, and hikers can choose from a selection trails such as the Cueva Pali Aike, La Mansión del Diablo, and Pozos del Diablo treks. The area is of great anthropological importance: Ancient human settlements were discovered here close to the 10,000 year old Pali Aike cave and sites outside the park also hold evidence of past settlers. At Estancia de San Gregorio (one of the largest in Chile's southern Patagonia), the abandoned buildings whisper tales of Tierra del Fuego's history, as do rusted helmets and long-forgotten ships sleeping eternally by the shores.

5. Watch Sheep Farmers in Action at a Traditional Estancia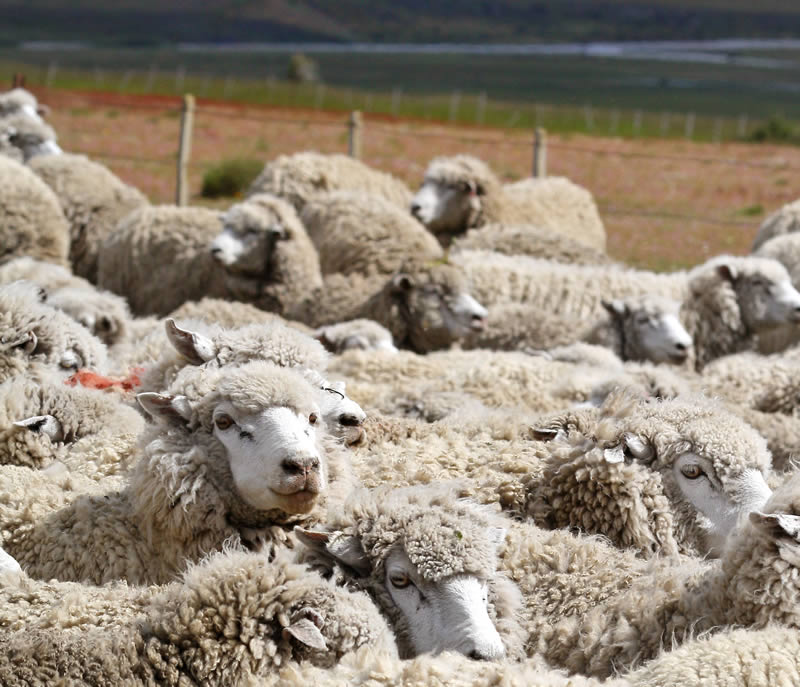 Sheep farming in Patagonia boomed in the early 20th Century and attracted European immigrants to the far reaches of the continent. A visit to Estancia Fitz Roy will show you the ins and outs of sheep farming. To make your way to this island estancia - similar to a ranch - start with a ferry ride during which you'll be able to spot Tierra del Fuego's fjords, the end of the impressive Andes mountain range, and the Otway and Skyring Sounds. At the estancia, witness how sheepdogs skilfully round up the flocks while their owners, just as expertly, sheer the sheep and wash their wool ready for spinning. All that work gives you a healthy appetite: one which you'll more than satisfy tucking into a traditional Patagonian lamb barbeque.
Get in contact with our travel consultant to quote this tours as an extension to you EcoCamp Patagonia tour with your travel consultant!